'Donda' on iTunes releases August 22 (maybe), no sign on Apple Music
Kanye West's upcoming album "Donda" is still a no-show despite multiple launch events and delays, and is now showing a possible August 22 release.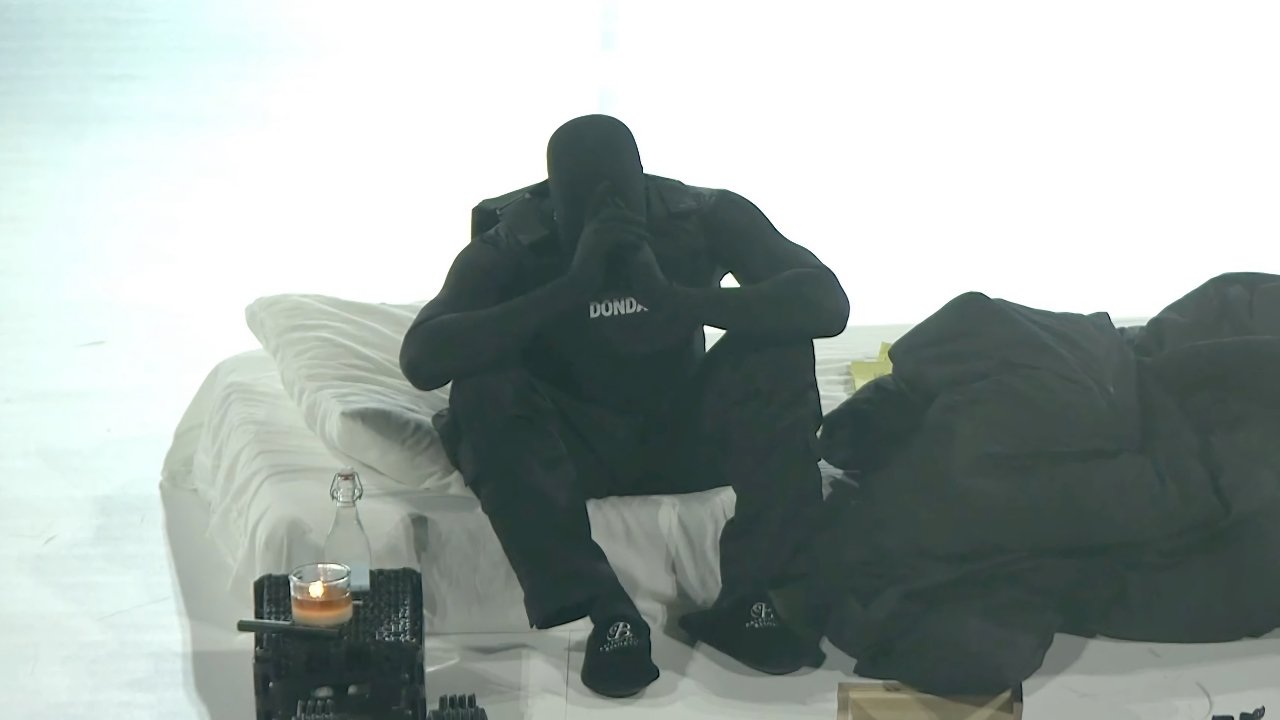 Kanye West 'Donda' still nowhere to be found
While Apple hasn't announced any exclusive streaming deal with Kanye West, it has played a significant role in the new album's promotion. Two
live streaming events
have been held on the platform, shattering records for the service, yet the album itself
still isn't available
.
The only indication of an imminent release was discovered on iTunes by
AppleInsider
staff. Previously, the album showed an August 13 release date, but that has since been changed to August 22.
The album on iTunes doesn't necessarily have to release at the same time as it is released on streaming services, but that has previously been the case. Apple has made no official announcement regarding the album nor its release.
The second track of the album titled "Hurricane" has appeared on iTunes. No other tracks have been revealed in the 24-track album.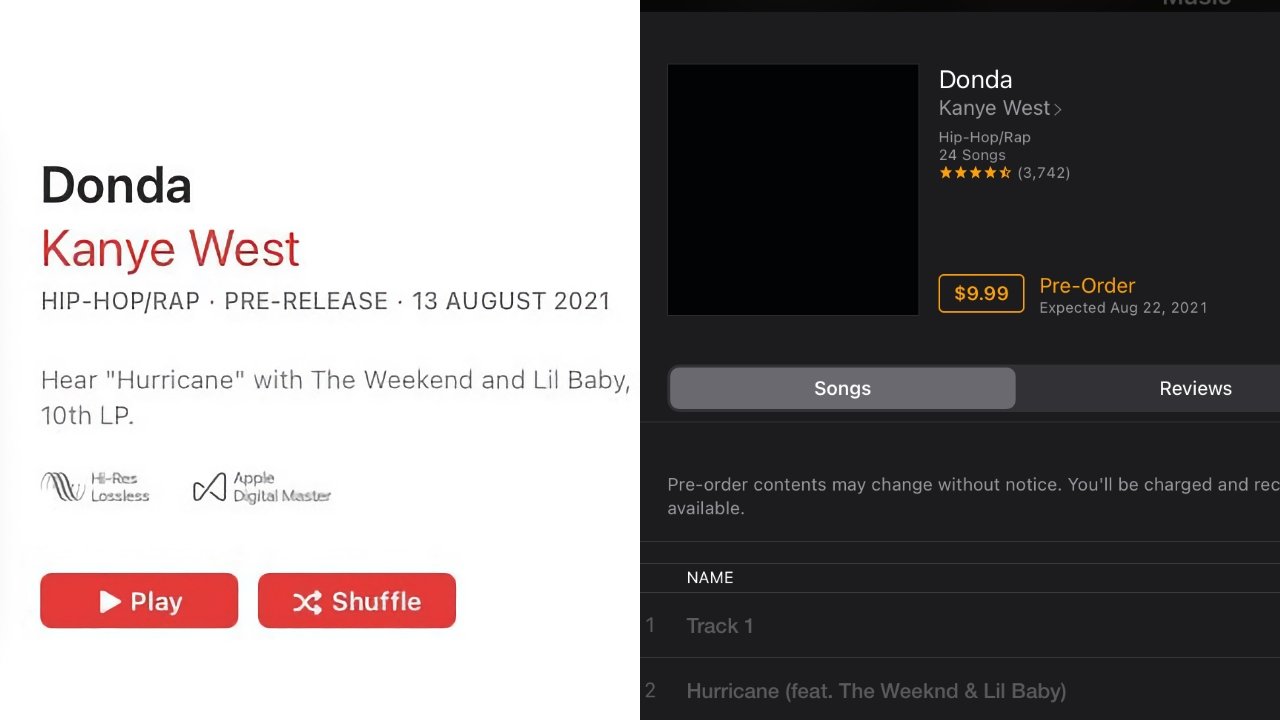 Release dates have shifted on 'Donda' to August 22
The first live stream held on July 22 broke Apple Music records with
3.3 million viewers
tuned in. The bizarre event featured several artists, but Kanye West himself was two hours late and said nothing.
The second live stream event for the "Donda" launch was held on August 5 and broke records yet again. The silent video stream had
5.4 million viewers
despite the odd way it was presented.
"Donda" will be Kanye West's tenth studio album, and it is named after his late mother. The confusing launch cycle for the album is due, in part, to it being incomplete. Those familiar with West say he "wants to give his fans the best possible product without rushing anything."
Read on AppleInsider