Apple Watch used to call for help during armed burglary
A 20-year-old woman used her
Apple Watch
to call for help while being held at gunpoint during a burglary, a bold move that potentially led to the robber's arrest.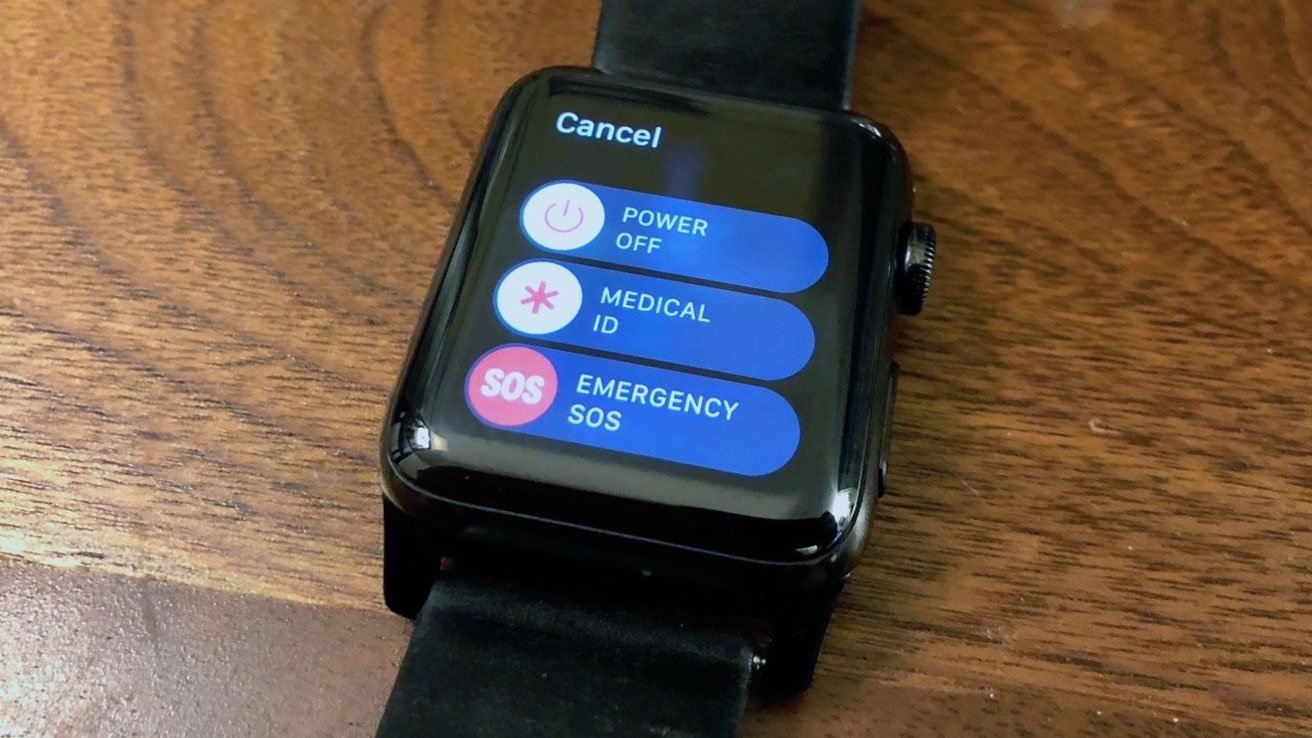 An unnamed woman in West Milford, New Jersey, was able to make an emergency text from her Apple Watch after a home intruder
handcuffed
and held her captive as he rummaged through her belongings on Sunday, reports
NorthJersey.com
.
The victim walked in on 31-year-old Andrew Canning, who was armed with what was later discovered to be an airsoft gun, according to a court affidavit. Threatening the woman with the replica firearm, Canning allegedly demanded she remove her clothes to ensure that she wasn't carrying a weapon. He then handcuffed her hands behind her back and left her naked on the floor, the victim told police.
"This could go easy or this could go hard," Canning allegedly said.
After about an hour, the woman complained that she was cold, prompting Canning to handcuff her to a bed, documents show. With one hand free, she was able to alert her 45-year-old mother, who was apparently upstairs, via Apple Watch. While the message reportedly contained a plea to call the police, it is unclear if those instructions were followed or if the message was generated by Apple's Emergency SOS feature.
A standard security feature on watchOS, Emergency SOS uses a paired iPhone (or cellular connectivity on
Apple Watch Series 5
or newer) to automatically call and share a user's location with emergency services. The system also sends a text message and dynamically updating device location to emergency contacts.
Upon receiving the message, the mother, unsure if the text was sent in earnest, ventured downstairs to check on her daughter, where she was intercepted by Canning, the report said. Both the victim and her mother believed the gun to be a lethal firearm. The alleged robber took $11 from the mother and fled, but police saw him exiting the house and, upon arrest, was found with keys to a neighbor's car.
Canning was charged with armed robbery, burglary, kidnapping, aggravated assault, possession of handcuffs and burglar's tools, false imprisonment and weapons charges.
Apple Watch is routinely in the news for
saving lives
with its suite of heart health monitoring tools, but the Emergency SOS feature -- available on Apple Watch and
iPhone
-- also
makes headlines
for foiling crimes.
Read on AppleInsider