iPhone 13 review roundup: Great cameras, incredible battery life
Posted:
in iPhone
edited September 2021
The initial reviews for the
iPhone 13
, iPhone 13 Pro, and iPhone 13 mini are out, all heaping praise on improved cameras, though also acknowledging that it's not a revolutionary year-over-year change.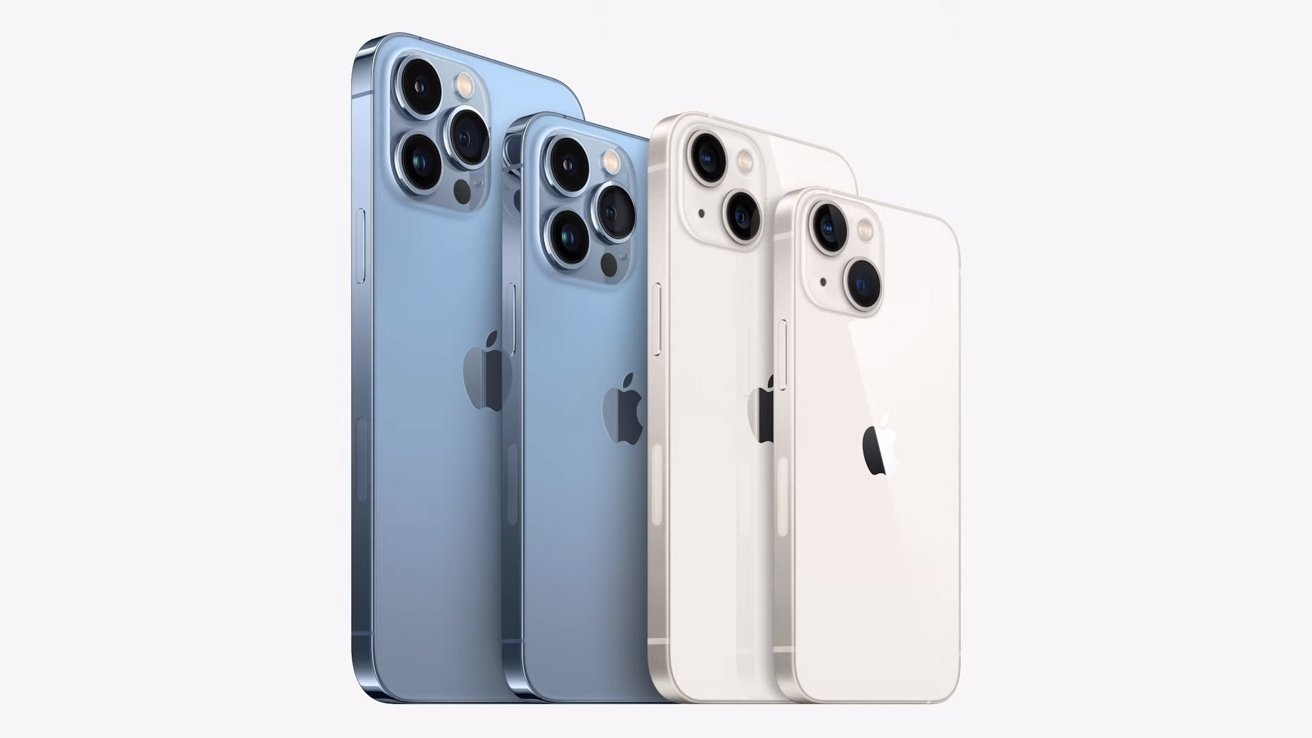 Engadget: All About the Cameras
The
review
of the iPhone 13 and iPhone 13 mini by
Engadget
points out that there not "much to get excited about" when looking at the specifications sheets. However, the "incremental" updates like battery capacity, faster chips, and a notch shrink add up to make them "worthwhile upgrades, especially when considered with their biggest changes.
The 20% smaller notch is welcomed, but it's "still significantly larger than the punch-hole designs" on Android devices. The small size "also didn't make a huge difference in daily use."
The bulk of the praise went to the camera system, which lets in more light and borrows the advanced Sensor Shift OIS system. Though Ultra Wide shots were "actually darker than the iPhone 12," they were better exposed, with cleaner lines and less noise overall.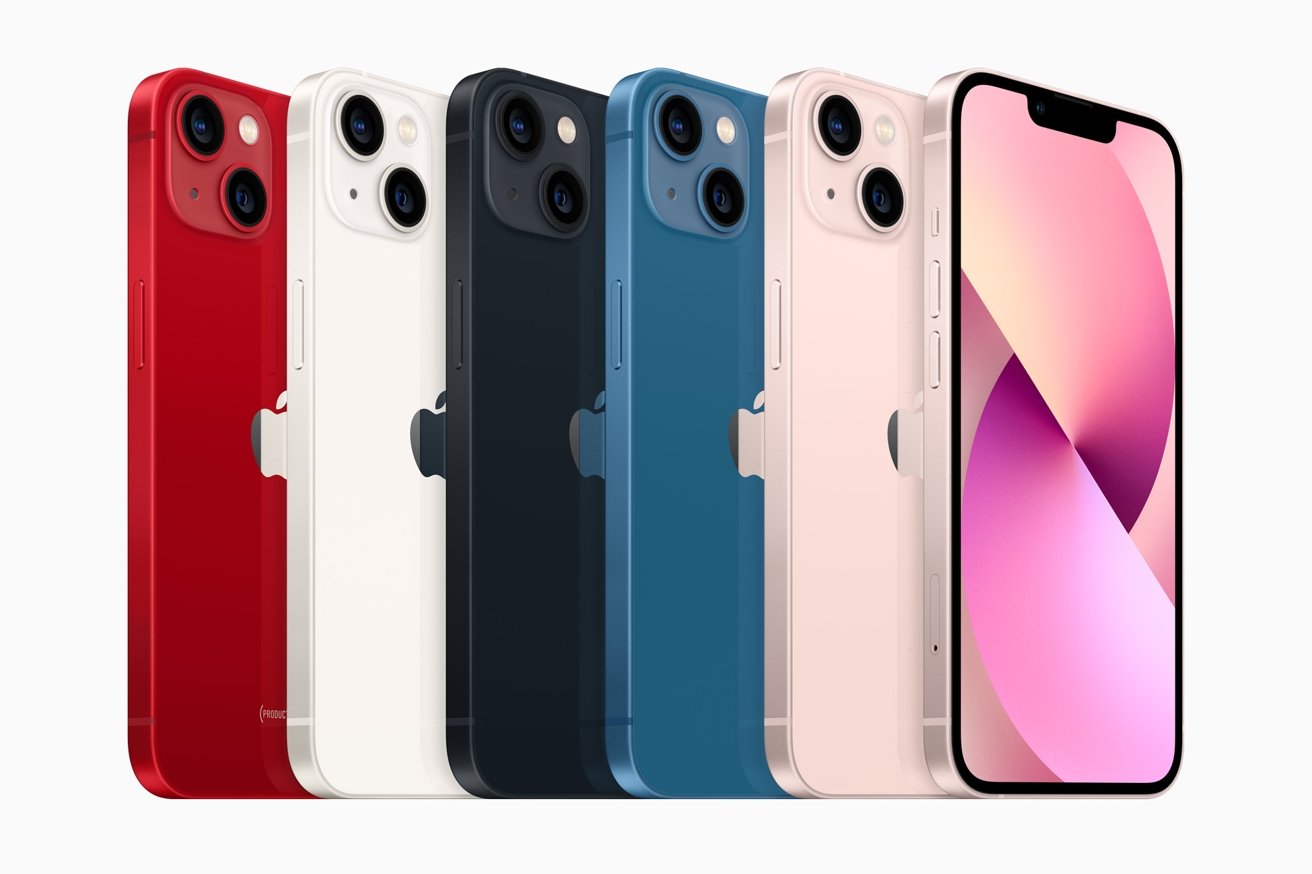 Photographic Styles is a way to "better match users' individual preferences" for shots, though it felt "more like a set-and-forget kind of thing" than typical filters. Cinematic Mode performed as expected and "gave videos a professional flair," though could result in strange or artificial-looking blur.
"While this year's iPhones aren't major improvements over their predecessors, they offer just enough changes that might tempt you to upgrade, particularly if you're still on an iPhone 11 or older," the review concludes. "The iPhone 13 and 13 mini feel like they should have been called the 12s and 12s mini, thanks to a largely similar design and few major upgrades from the previous models. "
CNBC: Minor but welcome improvements
"This is not a major shift in the iPhone landscape, like the iPhone 12 last year,"
CNBC's
review states early on, stressing that anyone with an iPhone 12 doesn't need to upgrade. "But anyone with an iPhone 11 or older will find enough new parts and features to consider the new models."
Storage increases and a bigger battery in the iPhone 13 are welcomed, with most praise heaped on the cameras again, with "improved night pictures and better HDR." On the iPhone 13 Pro, the screens are better with the use of ProMotion, as "one of those things you need to see for yourself to appreciate."
CNBCThe Verge
: Bigger batteries and cameras are better
In its take on the iPhone 13 and iPhone 13 mini,
The Verge
points out
that they aren't major revisions to the product, as seen in the iPhone 12. However, Apple addresses "two things that make a fundamental difference in your day-to-day experience of a smartphone," namely the battery life and cameras.
"The iPhone 12 brought new technologies and a fancy new design (and a new, Mini-sized version)," said
The Verge
. "The iPhone 13's battery and camera updates aren't so flashy, but they're more important."
The 9% extra battery life on the iPhone 13 mini and 15% on the iPhone 13 is considered "excellent," though comparisons with the iPhone 12 iterations are "kind of meaningless" unless you've tried the devices. The iPhone mini's improvement is more "faint praise" though, as "if you use this little phone like its a big smartphone, you will drain the battery by early afternoon or even lunch."
The bigger sensors in the cameras offer "sharp and accurate" details with rich colors "without being oversaturated," and exception low light and night mode shots. Similar praise is given to video, with sensor stabilization and handling 4K and slo-mo "super well."
"Really, the only way to be unhappy with this camera is to compare it head to head with an iPhone 13 Pro," the review offers.
In summary,
The Verge
says "Fancy new features are fun, but the fundamentals of battery life and camera are more important. Because if you focus on the fundamentals, your whole game gets better. And the iPhone 13 has got some good game."
The Wall Street Journal: Battery life delivers, but some features fall short
The Wall Street Journal's
Joanna Stern
says the
new lineup is "all about the battery and cameras." However, while Stern was impressed with many of the improvements Apple has made, she said some others fell flat.
Stern said she was able to squeeze at least an hour of additional battery life from each iPhone 13 model. In some cases, she said the iPhone 13 Pro Max's battery could even stretch to the next day.
On the cameras, Stern noted that the updates include bigger sensors for increased light in photos and a new macro mode that allows for close-up shots. She was left unimpressed by Cinematic Mode, which she says can blur or warp a video clip.
Additionally, Stern said the ProMotion display resulted in much smoother scrolling and swiping, and that the display feature could be useful when playing specific games or using certain apps.
Wired: Iterative but welcome updates
Wired's
Julian Chokkattu
noted that
Apple's iPhone 13 lineup all featured incremental updates, but added that many of those features were a welcome upgrade over previous models.
Chokkattu wrote that the camera system on the iPhone 13 Pro and iPhone 13 Pro Max is "great," but added that there's "nothing singular here that gives it a sizable edge over last year." Chokkattu was impressed by Cinematic Mode, and noted that it's a feature that users can get on a non-Pro model.
Lauren Goode, who reviewed the
iPhone 13 mini and iPhone 13
, also noted that many of the best upgrades on the 2021 models are also available on the non-Pro variants. That means, for the vast majority of people, an iPhone 13 mini or iPhone 13 will provide all of the capabilities they'll need.
While Goode said the updates were "iterative," she noted that the non-Pro models now sport a suite of flagship-level features, including better battery life, desktop-grade processors, and cameras that "put point-and-shoots to shame."
"The question for consumers is more about where they are in the upgrade cycle, and what kind of technology they can get in their pockets for a certain price," Goode wrote. "The iPhone 13 feels like a response to that question-- and a good one, at that."
CNN: The iPhone 13 "builds on a working formula
CNN
tech editor
Jacob Krol
said that the iPhone 13 lineup isn't a reinvention of Apple's smartphone formula, but noted that the new devices represent an excellent time to upgrade from models older than the iPhone 11.
The iPhone 13 mini and iPhone 13 "boast the best cameras we've tested," and said that the models can snap images in "almost any scenario without the introduction of lower quality elements." However, Krol said the cameras were not wildly different from the iPhone 12, so current-generation iPhone owners shouldn't feel the need to rush out and upgrade.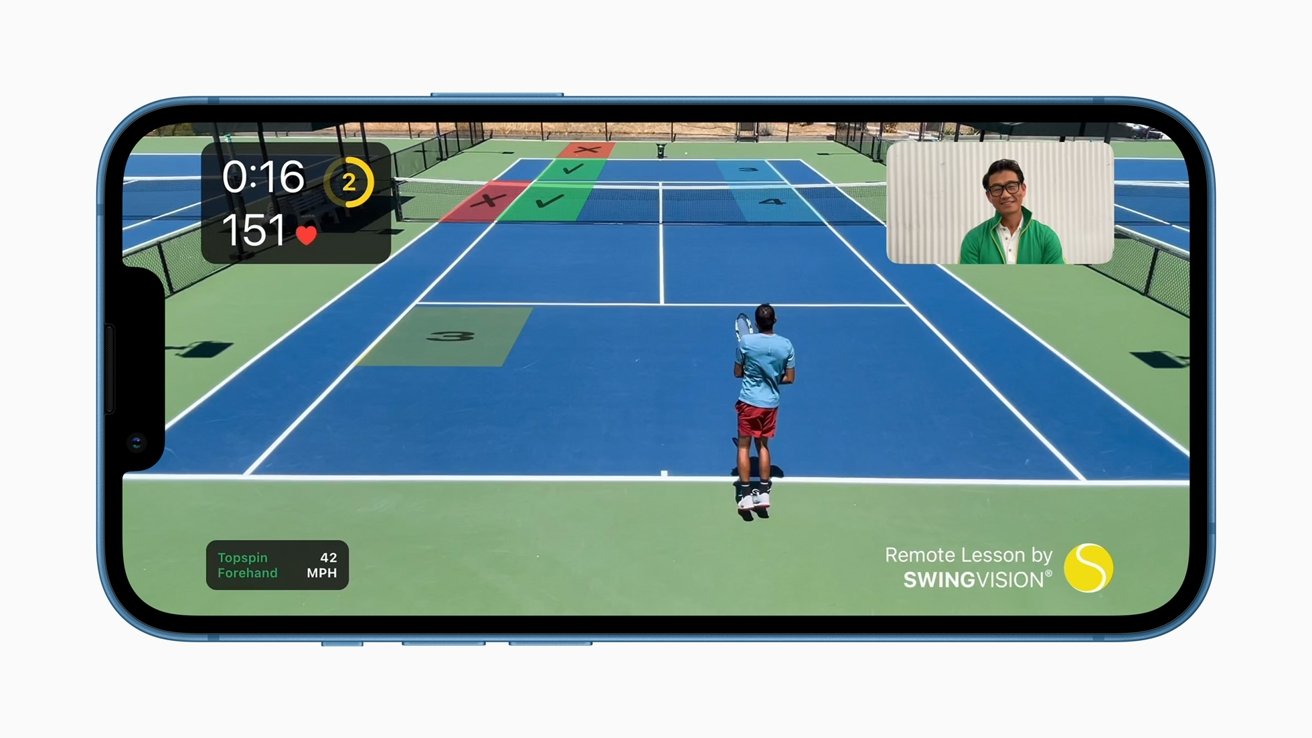 On the A15 Bionic, Krol said that performance has been upgraded, though not significantly so. While the difference between the iPhone 13 and the iPhone 12 isn't massive, the new models do represent a major upgrade from older devices.
"If you're in the market for an iPhone and have an 11 or older, now is a really ideal time to upgrade. You'd benefit from the refreshed modern flat look and score an iPhone that we'd imagine will stretch in year three or four with ease on all fronts," Krol wrote. "If you have an iPhone 12, though, there isn't really something glaring that you're missing."
CNET: Apple 'delivers' with new iPhone 13, iPhone 13 Pro lineup
Patrick Holland, writing for
CNET
, praised the
battery life improvements and cameras
on the new iPhone 13 models, noting that Apple "delivers" with the updates.
Holland writes that the 120Hz ProMotion display allows for animations that appear smoother, graphics that are crisper, and everyday tasks like scrolling that use "look better."
The writer found that both macro mode and the larger sensors on some models provided solid photographic updates. Holland also said that Cinematic Mode was a "blast to use and experiment with," but noted that the feature is still in its early stages and isn't perfect.
The A15 Bionic on the new devices handled gaming, editing photos, and multiple opened apps with any trouble, Holland said. He added that the battery life on the new models weathered through a day of photo and video testing without any trouble.
TechRadar: Everything is a bit better
The iPhone 13 "isn't a game changer,"
according to
TechRadar
, but it is "an important iteration" on the form. Those iterations fall into several areas, "chiefly battery life, power, display, and cameras."
Again, "on paper, you'd be hard pressed to find a reason why Apple didn't call this phone the iPhone 12S," due to the similar design, not "hugely different" specifications, and the lack of "headline-grabbing new features." Even so, "everything on the iPhone 13 is a touch betterthan before."
Battery is the highlight, with Apple said to have "finally cracked it," though further tests are ongoing.
The Sensor Shift OIS of the cameras is a "huge deal for those who want to shoot quickly without losing their subject in a blur." The screen is also better with a brighter picture and "fantastic" picture quality, though "one disappointment" is the lack of ProMotion in the iPhone 13.
In summary, "While at first glance the iPhone 13 may not seem like a great leap forward for Apple, the improved battery life, performance, screen and camera all add up to be a worthwhile upgrade for anyone who's coming from an older iPhone, or looking to make the switch from Android."
Hypebeast: Small fixes, big results
Despite the lack of "major aesthetic changes" to the range, the cameras, battery life, and A15 Bionic chip "certainly enhances the user experience,"
according to
Hypebeast
.
Heaps of praise are given to the camera system, including the Macro and ProRes video capabilities in the Pro models, and sensor improvements across the board.
"The start of the show is the new A15 Bionic chip," the review claims, "driving incredible performance and power efficiency that enhance every new feature on the iPhone 13 lineup."
"Overall, the iPhone 13 lineup doesn't introduce any groundbreaking new features or major stylistic changes compared to previous iPhone generations," the publication offers in its conclusion. "But what it lacks in loud design features it makes up for in quiet changes to performance, battery life, and camera quality that make the iPhone 13 range the most impressive to date."
Read on AppleInsider