'The Problem with Jon Stewart' will be serious and childish, says Stewart
Forthcoming
Apple TV+
current affairs series, "The Problem with Jon Stewart," aims to be more serious than its host's time on "The Daily Show," but cover the same issues.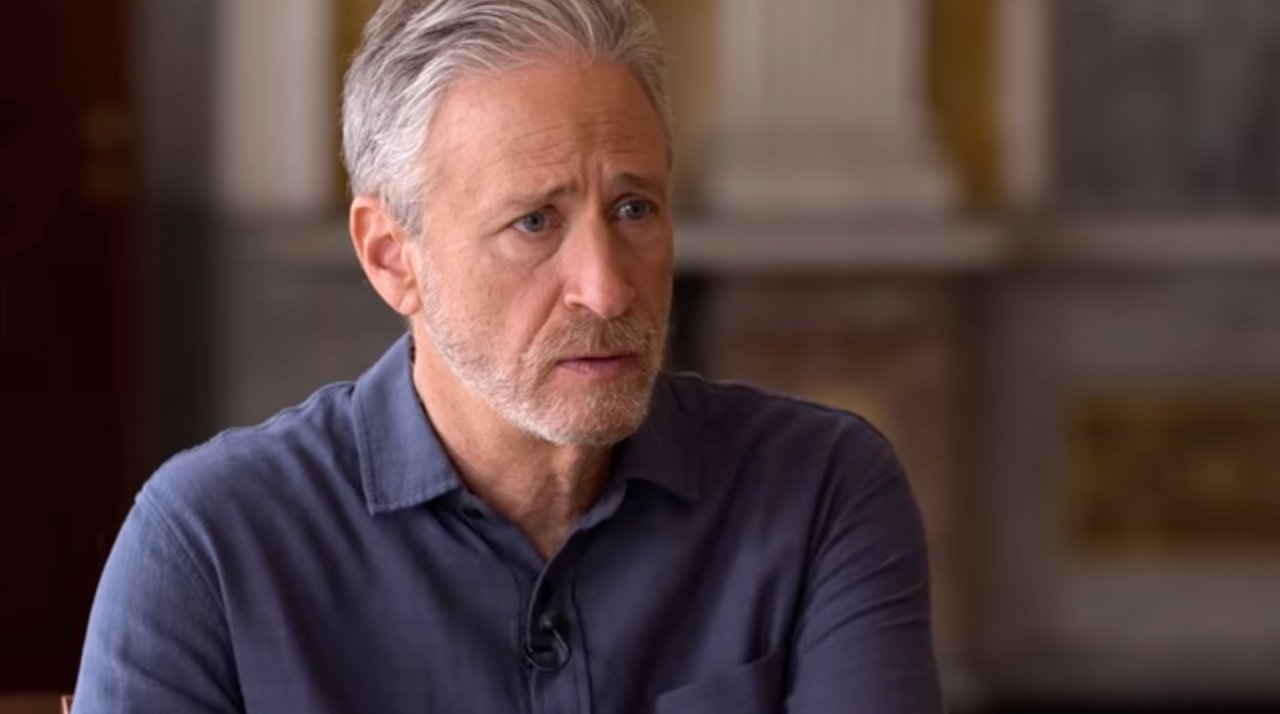 "The Problem with Jon Stewart" begins September 30, 2021
Ahead of the show's
streaming debut
on September 30, "The Problem with Jon Stewart" host has been talking about the difference from his previous news-related series. Stewart worries that people will expect it to be funnier than he intends, and so be disappointed.
"I like that this is more of a conversation," he told
The Hollywood Reporter
in
an extended interview
. "It's probably a terrible pitch for the show -- 'it's The Daily Show, but less entertaining' -- but also maybe more complete."
"And people will ask, 'How are you going to live up to expectations?'" Stewart said. "Well, I'm not, and I never have. That's not why we do it. We make things, and sometimes those things disappoint people and sometimes they really like them."
"The Problem with Jon Stewart" will run every two weeks on Apple TV+, and each episode will be devoted to a single subject.
"I'm really interested in that area that exists between rhetoric and reality," says Stewart. "So, the first episode deals with service people, and everyone's like, 'Oh, we love our military.' Well, I don't know if you've been paying attention, but they might not be feeling the love."
"And the second episode is about essential workers and the idea that they're not the beneficiaries of any of the interventions," he continued.
"Honestly, it's the same things that animated The Daily Show, we're just adjusting the dials slightly," he says. "If The Daily Show was the weather report, I thought maybe it'd be interesting to do something that was [about] the climate."
"[It's] also important for people to know that I'm still incredibly childish," he concluded.
Read on AppleInsider