Rick Astley blown away by use of his song in 'Ted Lasso'
"Never Gonna Give You Up" singer/songwriter Rick Astley has thanked the makers of
Apple TV+
hit "Ted Lasso" for using his song, saying he was "completely blown away" by it.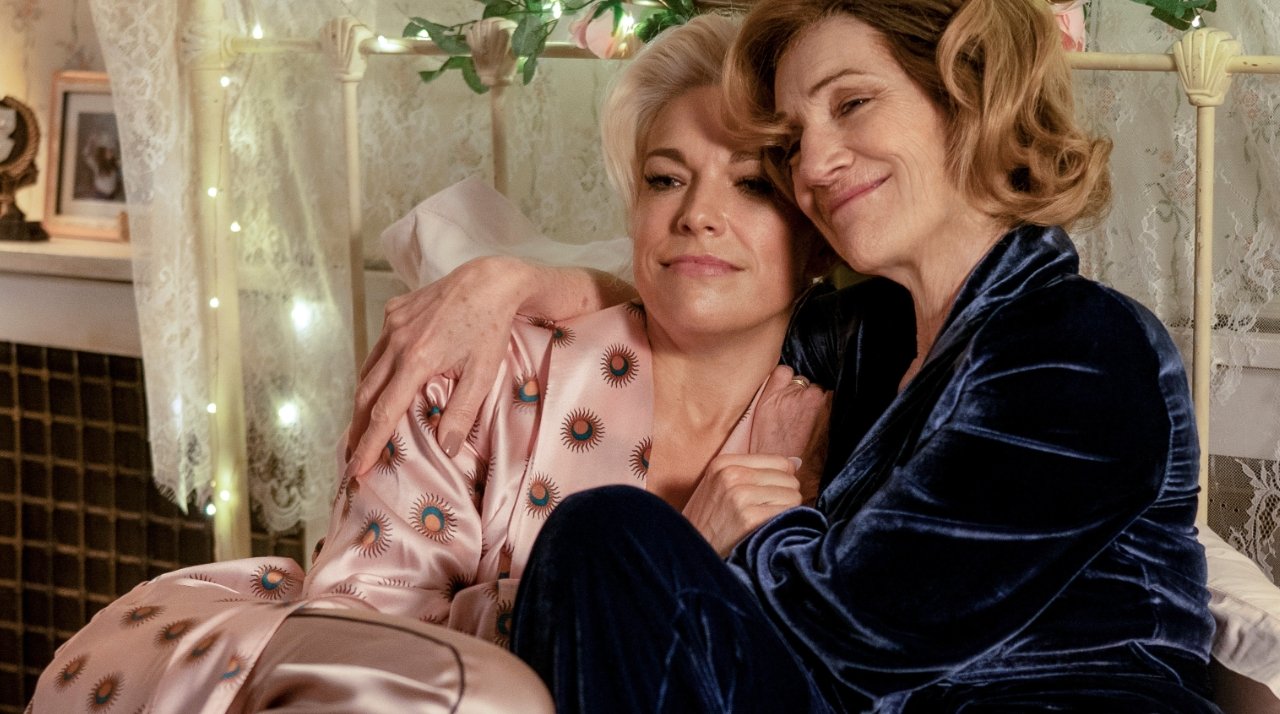 Hannah Waddingham and Harriet Walter in "Ted Lasso"
The latest episode of "Ted Lasso" initially included Rick Astley's famous "Never Gonna Give You Up" as part of its regular use of British music. However, that initial use was to set up a finale in which the major characters sang the song in a church.
Now Astley, who says he was already a "massive fan" of the show, has taken to Twitter to emtionally express his thanks for the makers' "amazing, incredible job."
Star Hannah Waddingham, who Astley singles out for thanks, has
replied to his tweet
. "DM'd you," she said. "Not going to embarrassingly fangirl in public!!"
"Never Gonna Give You Up" was a number-one hit for Astley in 1987, charting around the world. Since the mid-2000s, it has also become the center of a meme called "rickrolling," where links purporting to be to one place, actually take users to the song's video.
The "Ted Lasso" episode, called "No Weddings and a Funeral," is the 10th in the current 12-edition second season. Apple has renewed the show
for a third run
, and star
Jason Sudeikis announced
it would be a 12-episode season.
Read on AppleInsider