Are the iPhone 13 differences that noticeable?
We've been testing the
iPhone 13
's new features for the last several days. While the new features are welcomed, they don't seem to be making real difference day-to-day.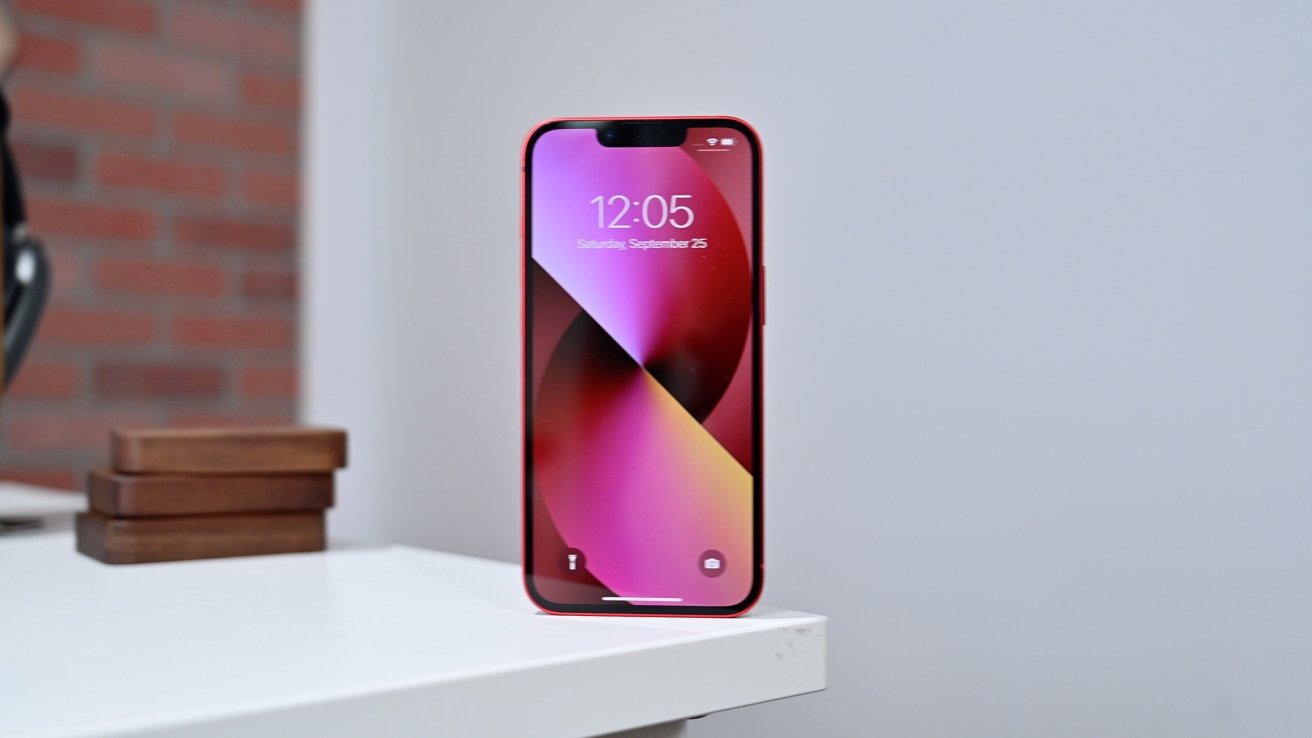 The (PRODUCT)Red iPhone 13
Apple has doubled the base storage on the iPhone 13, which is the least it can do after increasing the smartphone's price this year. It now starts at 128GB rather than 64 and caps out at 512GB instead of 256GB. If you've ever bumped into storage restrictions, this will be more than welcome.
The display is a little brighter, going from 625 average nits to 800 nits which matches that of the
iPhone 12 Pro
. Not a big jump, but we won't complain about an improvement, no matter how small. We took it outside in the waning fall sun and couldn't see a difference compared to our
iPhone 12
, but perhaps in brighter light, it would be noticeable.
During Apple's California Streaming keynote, it notably didn't mention the speeds on its processor. It instead just noted that it was faster than the competition. We did some quick testing, and in typical, daily use of the phone, the speed doesn't seem to improve over the prior year's model.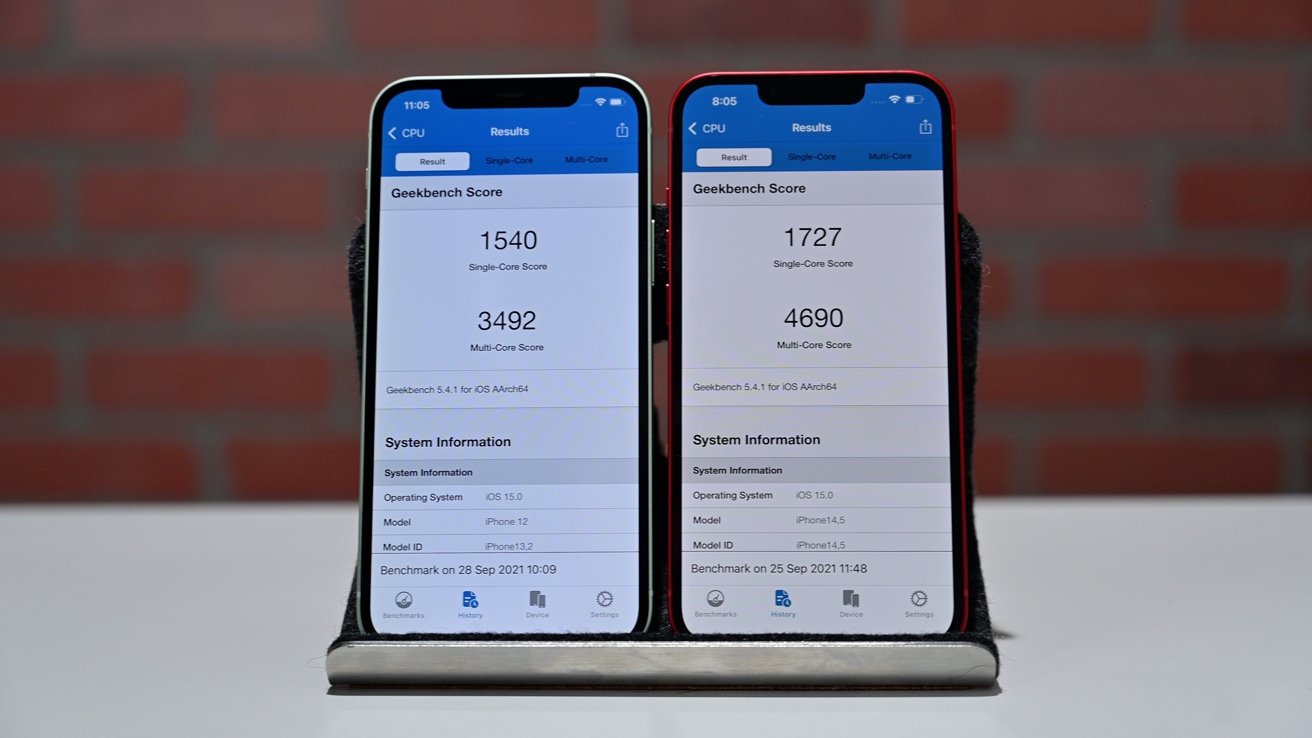 Geekbench results of iPhone 12 (left) and iPhone 13 (right)
Benchmarks show some gains, but we'll have to keep testing to see where they pay off, other than powering new features like Cinematic Mode and the improved battery life.
Cameras saw the most love
Despite
iPhone 13 Pro
getting the real camera upgrades, there are absolutely new features here for iPhone 13 users. At least some fun stuff to play with and test out.
The cameras largely remain the same 12MP wide and 12MP ultra-wide cameras as the iPhone 12.
A minor, but beneficial change, is that Apple has upgraded image stabilization. It's gone from optical image stabilization to sensor-shift image stabilization. This moves the sensor itself rather than the lens and results in sharper images. But most people won't notice this -- it's an incremental step up.
Aided by the new A15 Bionic processor, new software unlocks some big new abilities.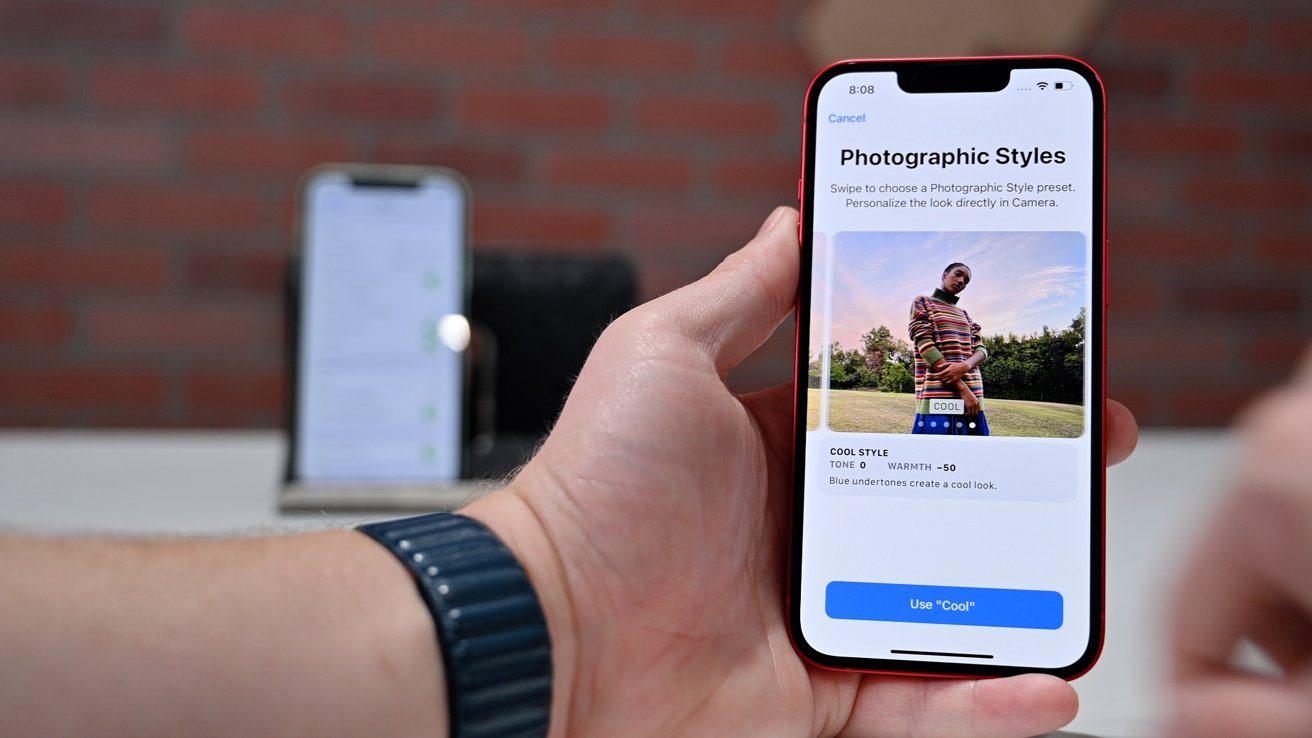 Photographic Styles on iPhone 13
Photographic Styles are our personal favorite. They may have increased use among experienced photographers or iPhone 13 Pro users, but they allow photographers to set a custom look for images. Whenever they snap a pic, the style is applied, whether it is to bring out contrast, bump the vibrancy, or make it cooler.
We've been playing around with Cinematic mode quite a bit and feel like this will be great for people to use. If Apple continues to improve this or unlocks the ability to use this in real-time, like while on a Zoom call, this will be a truly game-changing feature.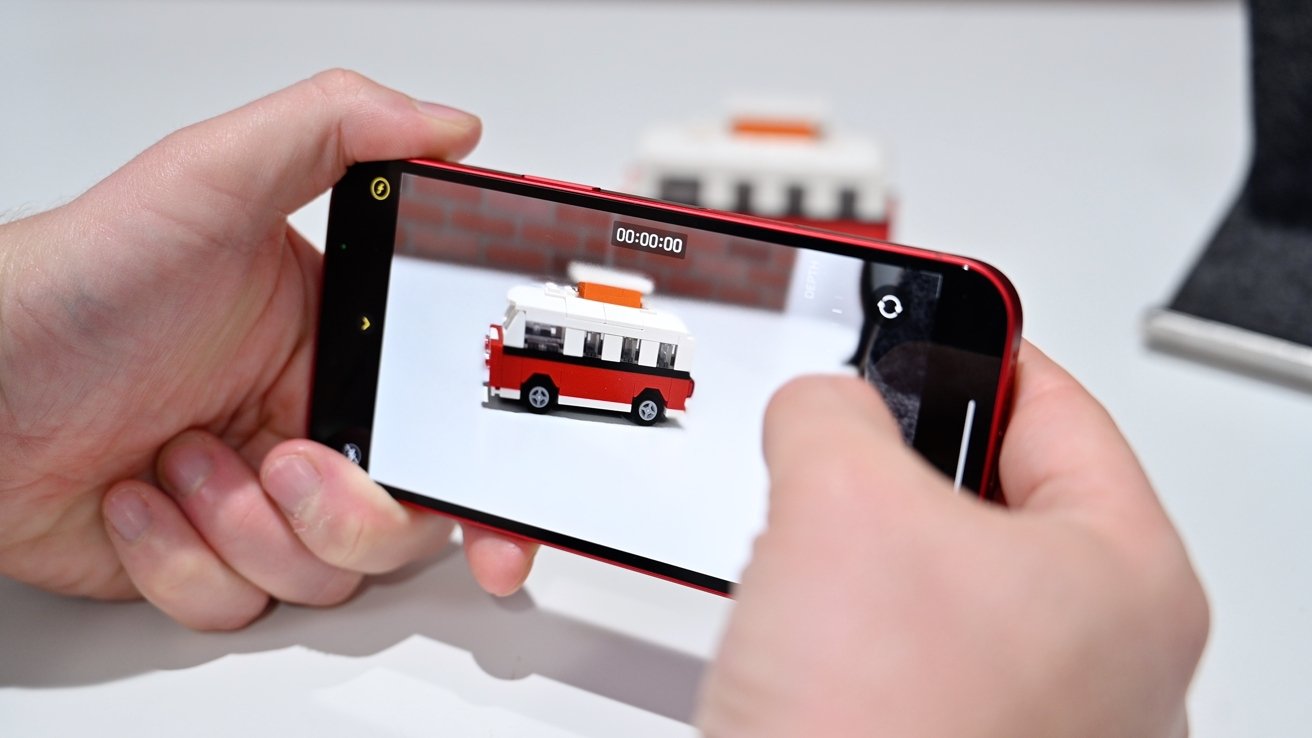 Cinematic Mode on iPhone 13
As it stands, Cinematic Mode is a very cool effect that works more often than not, but still has refinements to go. Average users won't care about the occasional edge detection issues, and we're sure to see plenty of people capturing video with it.
Available now
All of Apple's latest iPhones are now available to order. You can pick up the iPhone 13 in Midnight, Starlight, (PRODUCT)Red, blue, and pink in 128GB, 256GB, and 512GB configurations.
Read on AppleInsider