Apple App Store fees under fire again in China
An individual consumer in China can now sue Apple over its
App Store
pricing and payment system, potentially meaning many more such cases could follow.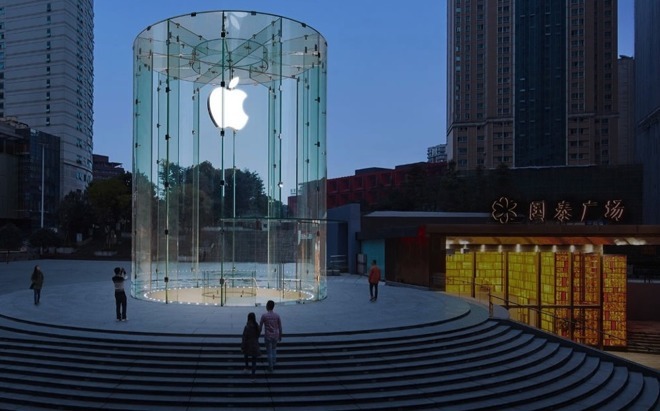 Adding to all of the antitrust cases
being brought against
the App Store worldwide, Apple is now to face an individual, Jin Xin, who plans to sue Apple China. The country's Supreme People's Court has made a civil ruling, allowing the suit, which claims App Store apps have inflated prices.
According to the
South China Morning Post
, the
ruling was made
in September, that the case could proceed in a Shanghai court. Apple had claimed that its Apple China subsidiary should not be allowed to be sued.
Apple's position was that Apple China was primarily how the company distributes its hardware products in the region. Since it is therefore not responsible for the App Store, Apple's lawyers claimed that such a suit should not be permitted.
However, the court said that Apple was potentially abusing its market position, as well as undermining competition. Consequently, the case can be heard as an antitrust one.
The
South China Morning Post
reports that Xin is demanding Apple stop charging 30% commission, and that it allow Chinese consumers to may payments through other system's than the App Store's own. Xin further wants a public apology from Apple for the alleged overcharging, and approximately $15,500 in compensation.
This compensation is not itself a large sum for Apple, nor is this particular case significant by itself. However, local legal experts say that the court's decision could lead to many more cases to come.
"I think this case has established a new principle namely that antitrust cases are also rights infringement cases and thus can be adjudicated by local courts," Shanghai Debund Law Firm senior partner You Yunting told the publication. "So this means that the victims in antitrust cases, for example the competitors of the monopolistic company or consumers, may very likely go to their local court for legal actions."
Separately, Chinese developers
have recently filed
antitrust complaints against Apple. Their complaints include excessive fees, but also App Store removal policies.
Read on AppleInsider