Siri and AirPlay 2 officially land on Ecobee SmartThermostat
After an announcement earlier in 2021, Ecobee has started to roll out
Siri
and AirPlay 2 on its existing SmartThermostat.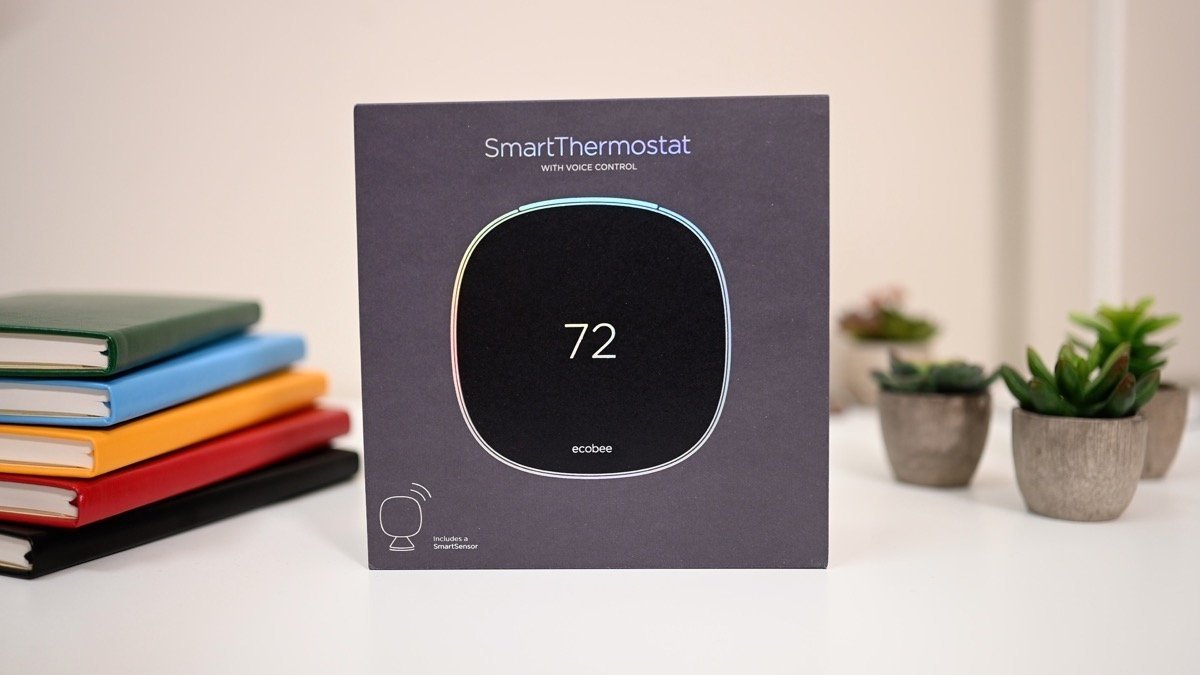 Ecobee Smart Thermostat now works with Siri
During WWDC 2021, Apple
announced that third-party speakers
would be able to be
HomeKit
certified to support "hey Siri" functionality. Ecobee was
quick on the uptake
, announcing right after that it would be working to bring Siri to its SmartThermostat.
Starting on Tuesday, Ecobee has started to initiate software updates for the already-available Ecobee SmartThermostat. The processing isn't done on-device however, as the audio is routed through a
HomePod mini
, which users will also need to have in their home for the feature to work.
Once updated, a new card in the Home app will alert users of the new functionality. With Siri functionality users can ask queries, control accessories, and more. Doorbells can chime on the Ecobee thermostat and intercom will work as well.
"We're excited that customers will be able to talk to Siri directly from ecobee's SmartThermostat with voice control, offering Apple customers a more seamless experience throughout the home," said Stuart Lombard, ecobee Founder and CEO. "With every advancement to our products, we hope to make our customers' lives better, with devices that bring even more comfort and convenience to each day. This new integration brings that promise to life by opening up new ways for our customers to control their home with our SmartThermostat."
Alongside Siri, Ecobee is also adding support here for Apple AirPlay 2, allowing you to use the thermostat as a streaming speaker. You can play audio through the Ecobee SmartThermostat from almost any of your Apple devices. Previously, it could be used as an Alexa speaker.
The Ecobee SmartThermostat is also fully HomeKit-compatible with temperature control from the Home app. It's smart sensors can also be used as motion and temperature sensors for HomeKit to trigger other automation routines.
Customers will see the update starting today but it may take up to a couple weeks for all existing users to receive the update.
The Ecobee SmartThermostat can be purchased
from Amazon
for $219.
Apple's HomePod mini
sells for $99
and can be ordered
at B&H Photo
or
from Adorama.com
.
Read on AppleInsider