Apple Watch Series 7 review roundup: the best, but not a compelling upgrade
The new
Apple Watch Series 7
boasts a bigger and brighter display and a refinement to the existing design. Here's what early reviews say about Apple's latest wearable device.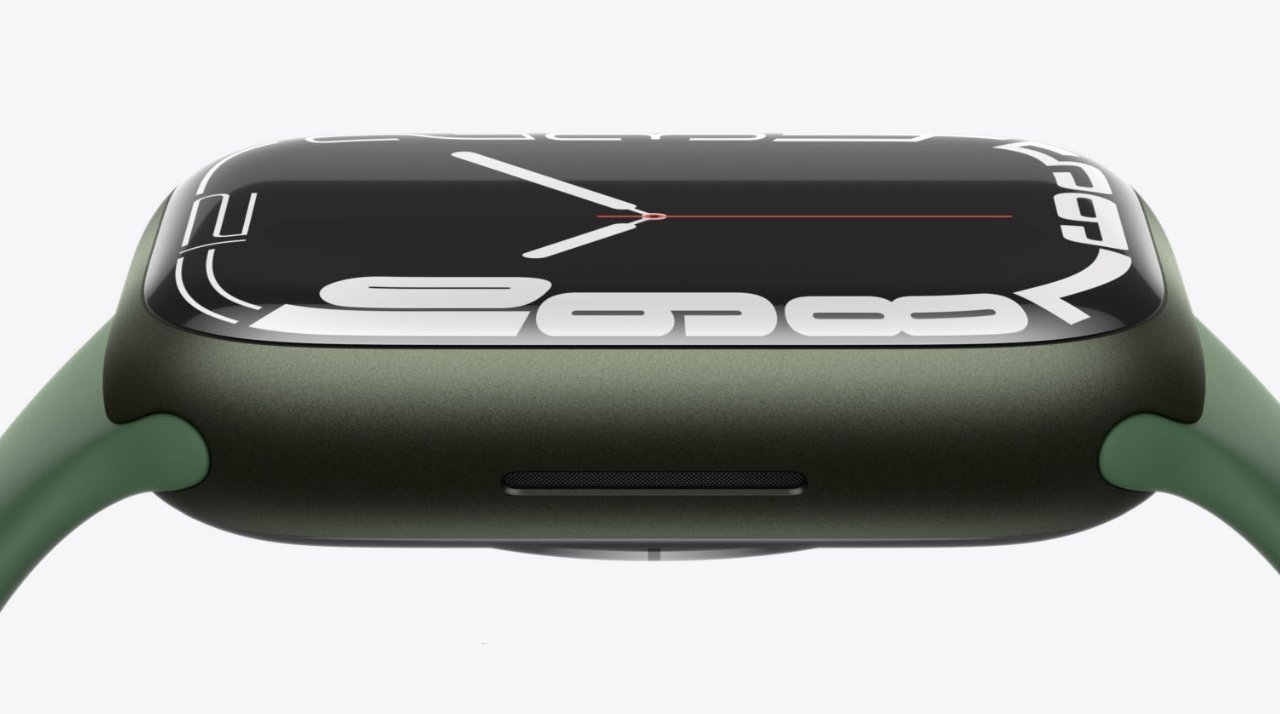 The Apple Watch Series 7 uses a new larger display.
Announced in September with a mid-October release, the Apple Watch Series 7 makes number of smaller changes to the device, rather than introducing major new features. These include a 20% larger display that's also 70% brighter when the always-on screen is dimmed, and updated apps to take advantage of the extra space.
In early reviews ahead of the public release on October 15, reviewers have offered their hot takes on the latest wearable in Apple's product catalog.
The Verge: Great, but no compelling reason to upgrade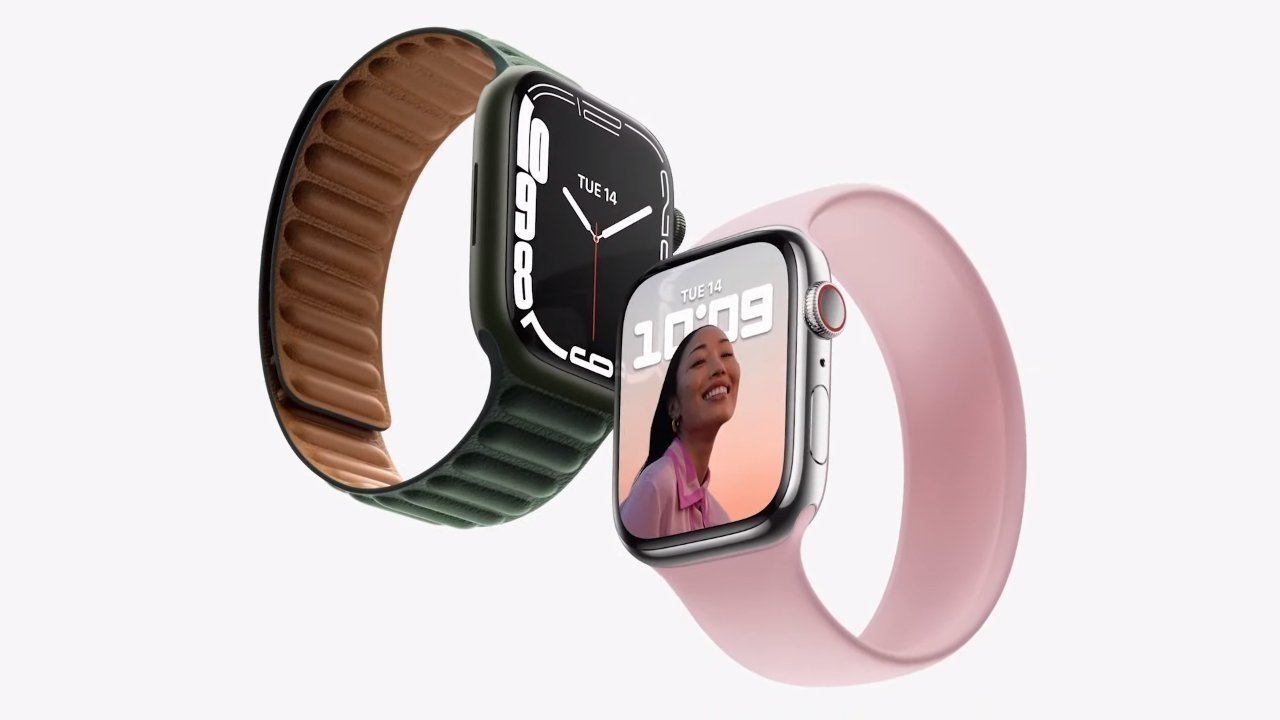 There are still a wide variety of bands available for the new Apple Watch
The Verge
is
full of praise
for the Apple Watch in general. "[It] is in a class entirely of its own right now," it says. "Nothing else is as good for iPhone users and nothing like it is available for Android users."
For the Series 7 specifically, it says it's "great," and that the "larger screen and faster charging are... welcome."
"[However,] if there's nothing wrong with your current watch," it concludes, "there's nothing in the Series 7 that should compel you to upgrade."
British GQ: "A class apart"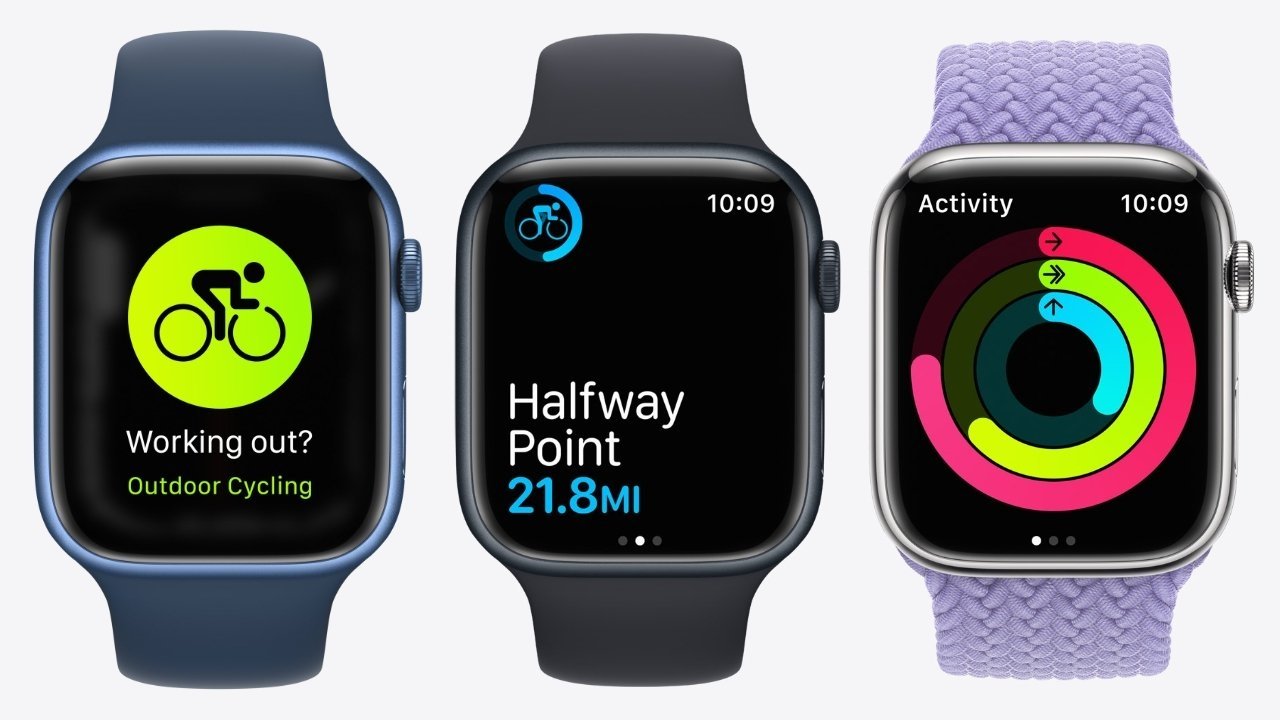 Fitness continues to be a big element of the Apple Watch
"Having lived with this thing for a week now, it's a more than worthy upgrade for anyone thinking about switching up their smartwatch," says the British edition of
fashion magazine
GQ
. "While I can't say I was stumbling over on-screen buttons or squinting at my former Watch's legibility, the new case options of an enlarged 41mm or 45mm device are a genuine boon."
GQ
also notes how there hasn't been a dramatic improvement over the Apple Watch Series 6. "While anyone who expected a major redesign from this timepiece is going to end up disappointed, I do feel like the smarter play for everyone is not to fix something that wasn't broken in the first place."
"Zoom out away from the internet zeitgeist here," it concludes, "and by far and away the most important thing to know about the Series 7 is that it's the best wearable of its kind by an absolute country mile."
The Independent: "Worthy upgrade"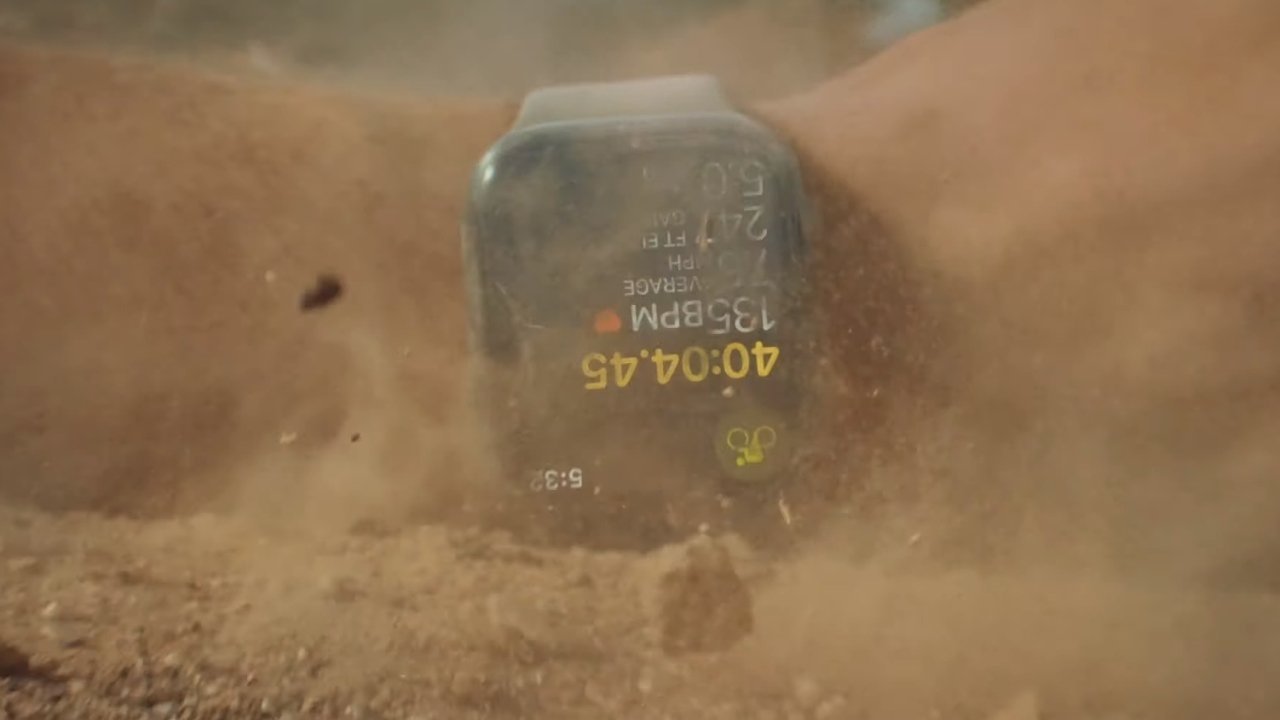 The Apple Watch Series 7 is even more durable than previous models.
"When you glance quickly at the new Apple watch, you could be fooled into thinking nothing's changed," says
The Independent
newspaper
. "But the more you use it, the more you see the differences."
"The design changes are understated but definite improvements," it continues, "and the user interface has been tweaked to make the most of them - the display really gleams when you choose a favourite photo as the Watch face, for instance."
"If you have a series 6, then the gorgeous new display, delicately upgraded design, and improved durability should be enough to tempt you to upgrade," says the newspaper. "If you have an earlier Apple watch, or no smartwatch at all, then the temptation is hard to resist."
i News: Fantastic, but treading water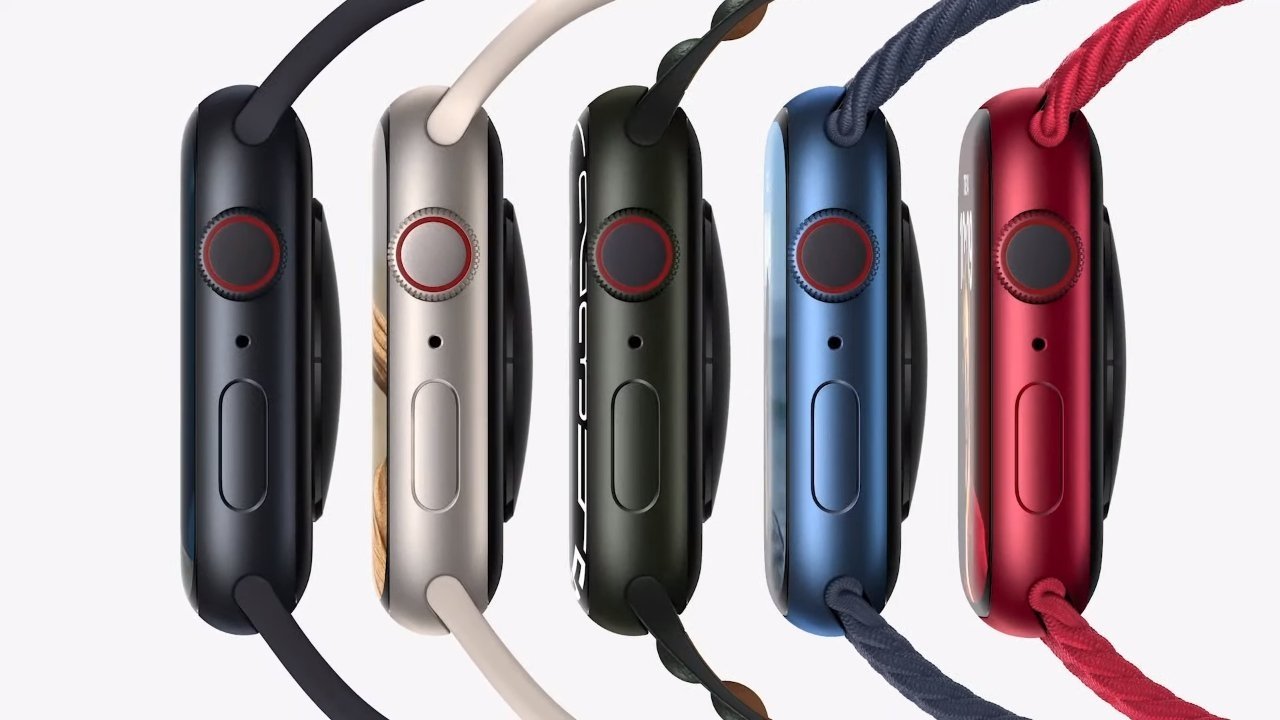 As usual, you can get the Apple Watch Series 7 in a variety of colors.
The
i
laments how the design of the Watch has
not significantly changed
, and even says "it's a bit dull for consumers to be presented with what's essentially the same product year after year, aesthetically at least."
"While the Apple Watch Series 7 is a fantastic smartwatch," it says, "[the] lack of killer features makes it difficult to recommend as a standalone purchase."
Marques Brownlee: "Series 6s"
YouTuber MKBHD describes the Apple Watch Series 7 as a "Series 6s," because of its few significant updates over the last model. "This Watch is basically a Series 6, but with a slightly larger display, and slightly faster charging."
He's disappointed with the range of colors now available, particularly for the base aluminium model. "Apple doesn't offer a neutral colour for the aluminium baseline Apple Watch," he says. "I repeat, no neutral coloured aluminium."
"I know some people might consider the Starlight [model] pretty neutral, but it definitely has a warmer hue than a silver would," he continues, "and Midnight, has a slight blue hue, much more than a black would."
"If you can get past these colors," continues MKBHD, "then the Series 7 is the best overall smartwatch for the iPhone, still."
TechCrunch: Nice colors
TechCrunch
likes the new colors
.
"Apple sent along the Green Aluminum, which is subtler than I'd anticipated," it says. "It's a dark olive color, which is easily mistaken for a dark gray or black in certain lighting. If you want something that pops a bit more, go with the red or blue."
However, while the review appreciates the larger screen, and the smaller bezels, it isn't enough to make the new Watch compelling.
"If you've already got the Series 6, it's a not a huge upgrade," continues the publication. "Assuming yours is still working, maybe wait a year or two to see what Apple has up its sleeve in the future, in terms of health and other features."
"As is, there are enough bits and bobs to keep Apple at the top of the pack," it concludes.
TechRadar: "Bigger, definitely not better"
The colors go down well with
TechRadar
, too, but while again praising the Apple Watch as a whole, the publication is
less impressed
with the Series 7.
"It's not that much of an upgrade over last year -- the main difference is the screen, which is 20% larger," it says. "It still packs the impressive feature set that makes it well worthy of your consideration, and it's definitely the best Apple Watch yet... but only marginally."
Daily Express: disappointing
"After seven years [sic[ on shelves, it really feels like it's about time the Apple Watch series got a makeover from the design geniuses in Cupertino," says the
Daily Express
newspaper
, repeatedly claiming the first Watch was in 2014.
"This is another great wearable from Apple that now features some nice improvements, such as a bigger and brighter display, more robust case design, and faster charging," it says. "Despite all of those useful upgrades in the Series 7, we can't help feeling that this should have been the year when the Apple Watch got a totally new look."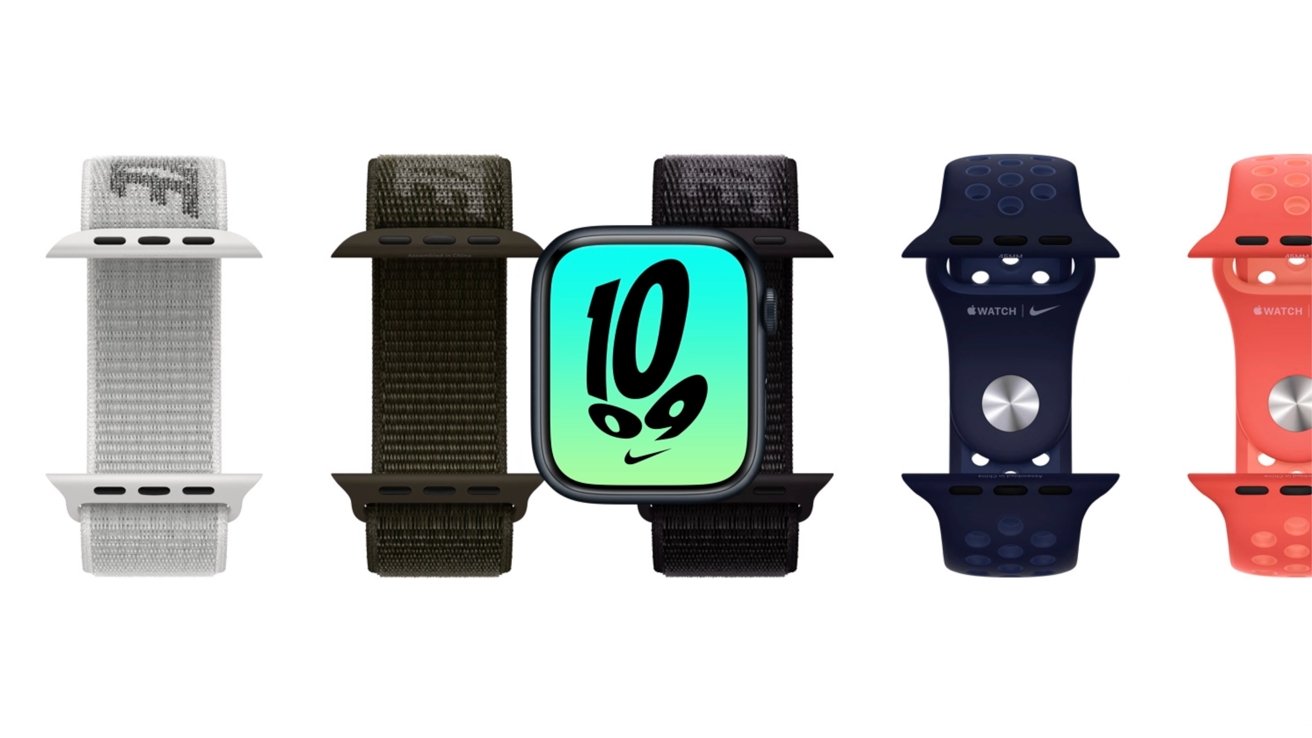 Most people like the new colors
Pocket-Lint: "a step above"
Consumer technology site
Pocket-Lint
argues that the Apple Watch hasn't had a major reason to upgrade in a long time -- but that year after year
incremental improvement
matters.
"While the Apple Watch Series 6 didn't pose enough distinctive reasons to upgrade," it says, "the Series 7's larger and brighter screen clearly shows that it's a step above - it's clear, crisp and lovely to use. "
Saying the new model offers "fairly little" to Series 6 users beyond the larger screen, the publication thinks there is a market for it. "[If] your Series 3 is starting to look a little tired, then this will be a monumental jump forward in terms of what you can do, see, and enjoy."
Engadget: larger screen makes an impact
Engadget
initially thought
that the new Watch sizes were "barely noticeable."
"Once I turned the screen on, though, I was struck by its roominess," it says. "This was when this main design change became obvious. Apple used a refractive edge here to make it seem like the display curves slightly along the sides and it helps the face feel even more expansive."
"Despite its relatively high starting price of $400," continues
Engadget
, "what Apple offers is currently the best in the market, especially for the iOS ecosystem."
Read on AppleInsider