New MacBook Pro preorders immediately see shipping date slips
Within minutes of their announcement, the
16-inch MacBook Pro
and 14-inch MacBook Pro have seen their shipping dates slip back as far as December.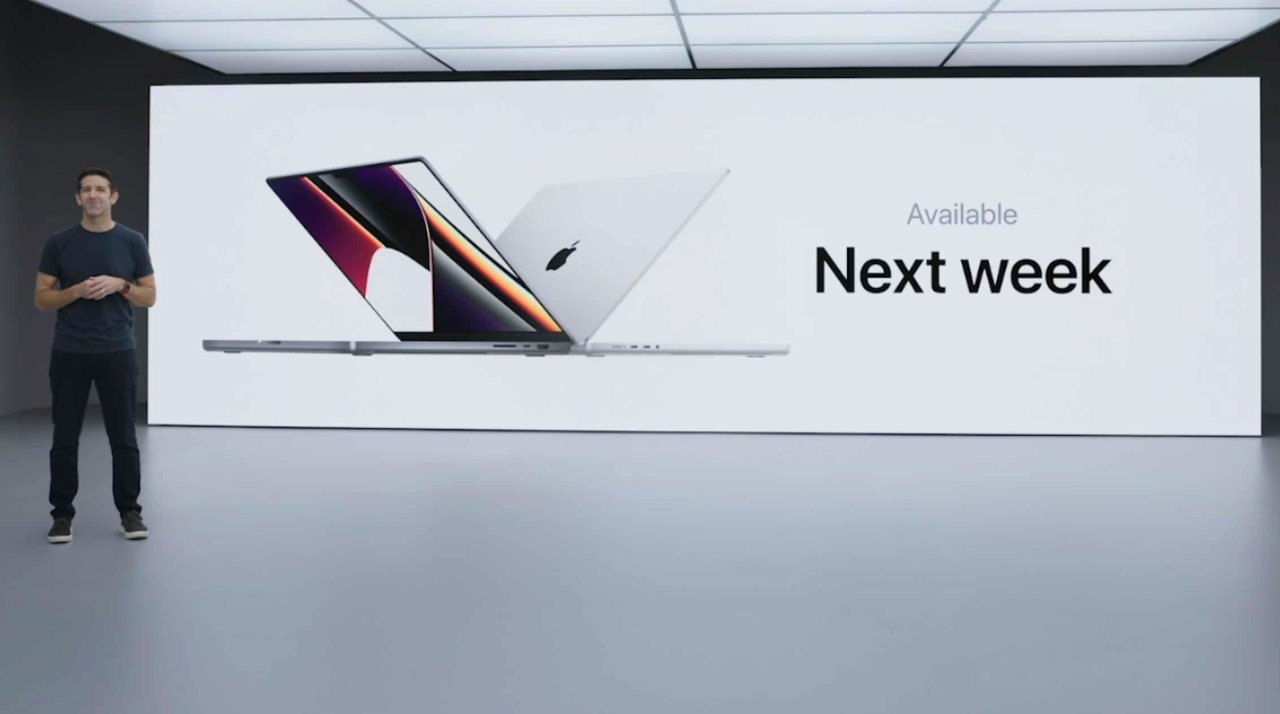 Good luck with that - most models have slipped beyond "next week"
Announced at Apple's "Unleashed" event, both the new
14-inch MacBook Pro
and 16-inch MacBook Pro were slated to be available
from October 26
. However, strong pre-order demand, and perhaps also supply constraints, mean most models will not now arrive until November.
Currently the base configuration of the 14-inch MacBook Pro still has the October 26 date. However, any alteration of Unified Memory, or SSD storage, pushes that estimate to November 5 through November 10.
No 16-inch MacBook Pro configuration remains available for the original date. The base M1 Pro model is already showing October 26 through November 2.
Selecting that base model but with 32GB unified memory instead of 16GB, is enough to push the date to November 5 through November 10. Then upgrading to an M1 Max version pushes it much further out to December 2 through December 9.
A maxed-out 14-inch MacBook Pro with 10-core CPU, 32-core GPU M1 Max, 64GB memory, and 8TB SSD now delivers November 10 through November 17.
That's better than the maxed-out 16-inch model, though. A 10-core CPU, 32-core GPU M1 Max with 64GB memory, and 8TB SSD, won't arrive before December 10 through December 23.
Read on AppleInsider