Apple Watch Series 7 review: Bigger than you think
Despite lacking new health features or performance improvements, the larger display on Apple Watch Series 7 makes it a compelling upgrade and the best smartwatch you can buy.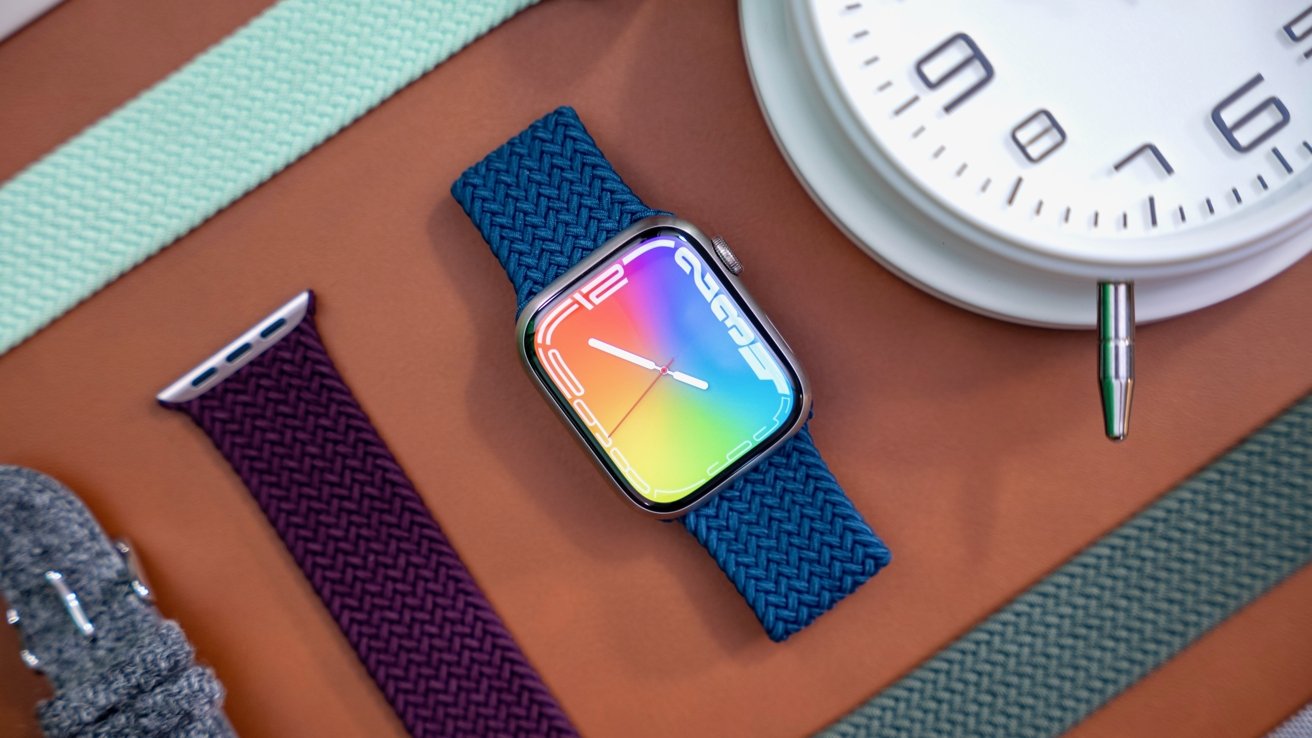 Apple Watch Series 7
At first glance, trying to spot the differences between
Apple Watch Series 7
and previous models is difficult. The body style remains unchanged, contrary to
rumors
earlier this year, and there are no additional sensors for health tracking.
But all of that changes once you turn on the display.
During its lifetime, Apple Watch has received two significant display size upgrades. Going from the rectangular, postage-stamp size display on
Series 3
to the rounded corner display on
Series 4
, and now increasing the size from
Series 6
to Series 7.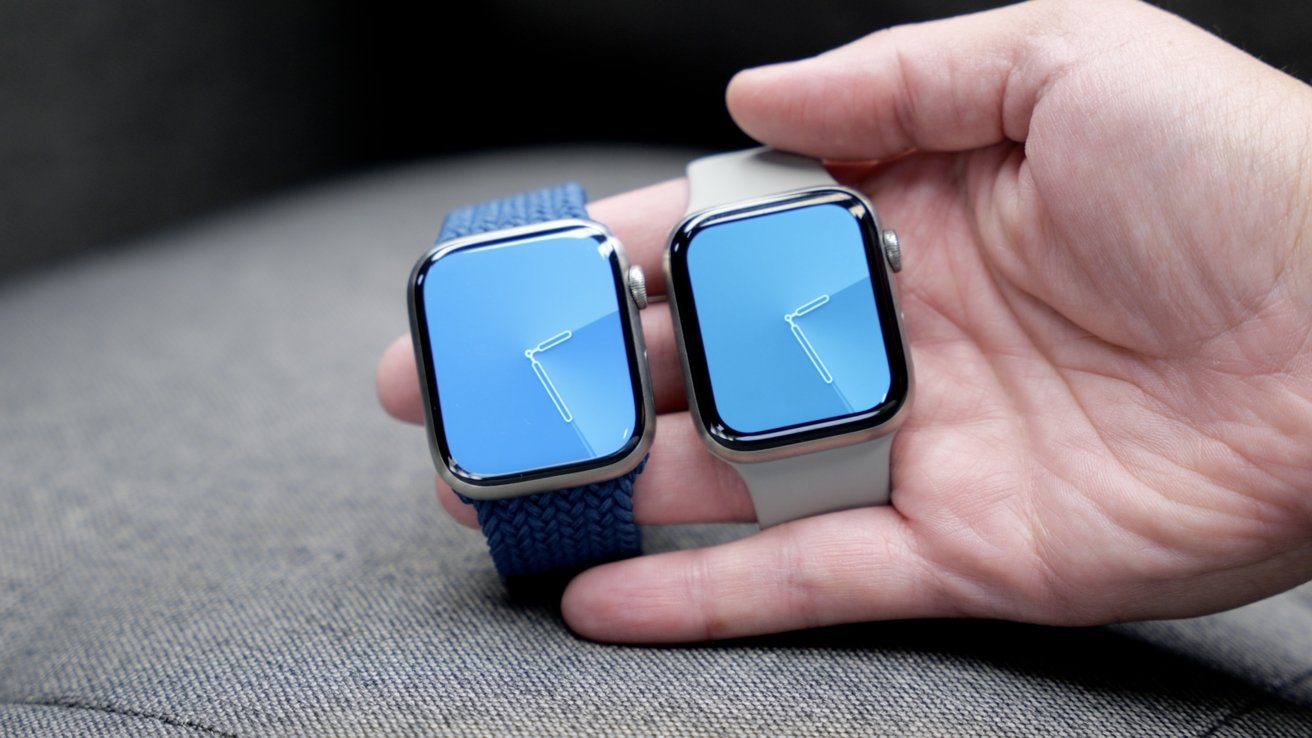 Apple Watch Series 7 on left, Apple Watch Series 6 on right
New Display and Design
Apple Series Series 7 comes in 41mm and 45mm case sizes, just one millimeter larger than the previous Apple Watch Series 6. Unless they are held side-by-side, it will be difficult to notice any difference. The only obvious change is the speaker grill on the left side which is now one slit instead of two.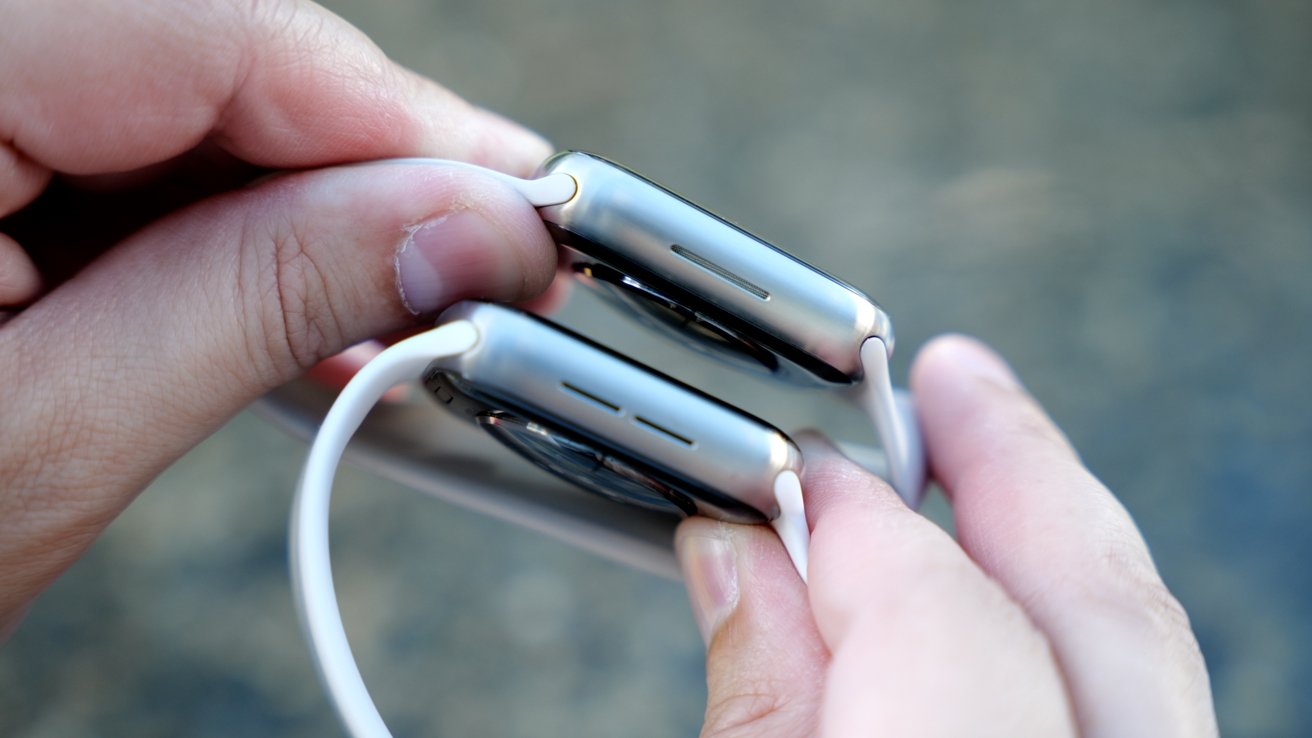 The real story is the increase in display size. Apple Watch Series 7 has a 20% larger display than previous models. It may not sound like much, but the increase in screen size, plus the physically larger casing creates a striking difference when compared to older models. Elements of the user interface seem to flow over the curved glass.
Apple Watch Series 7 also has a 70% brighter stand-by mode when your wrist is down. While Apple only mentioned the brighter display when in stand-by, it seemed to be brighter outdoors as well when compared to Apple Watch Series 6.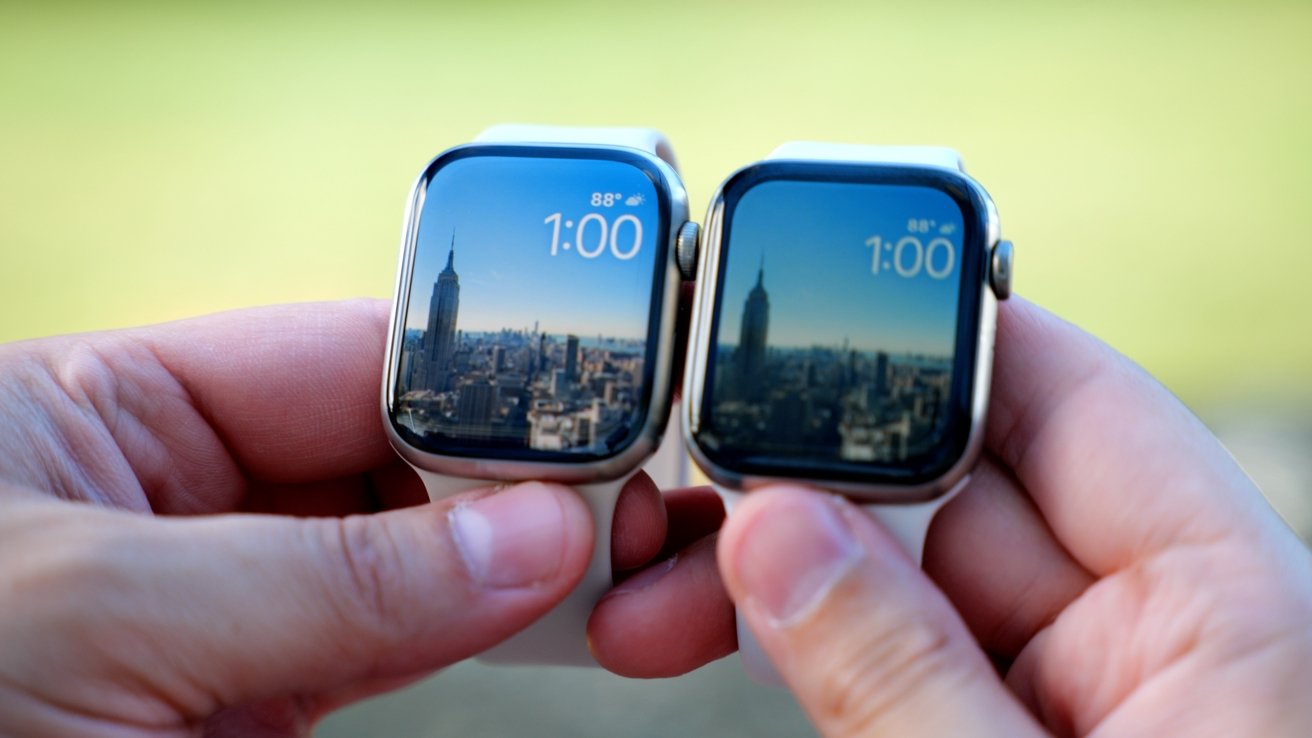 Apple Watch Series 7 on left, Apple Watch Series 6 on right
Overall, the larger and brighter display is noticeable even coming from last year's model. By default, Apple Watch Series 7 doesn't display more text in a list or email, but users can lower the text size one notch to increase the amount of content on screen. Those who typically increase font sizes through Accessibility would certainly benefit from the larger display.
Keyboard and Watch Faces
Unique to Apple Watch Series 7 is a full QWERTY keyboard available when responding to text messages or email. It's curious that previous models didn't receive the full keyboard with
watchOS 8
, but the tap targets on the smaller displays may be unusable.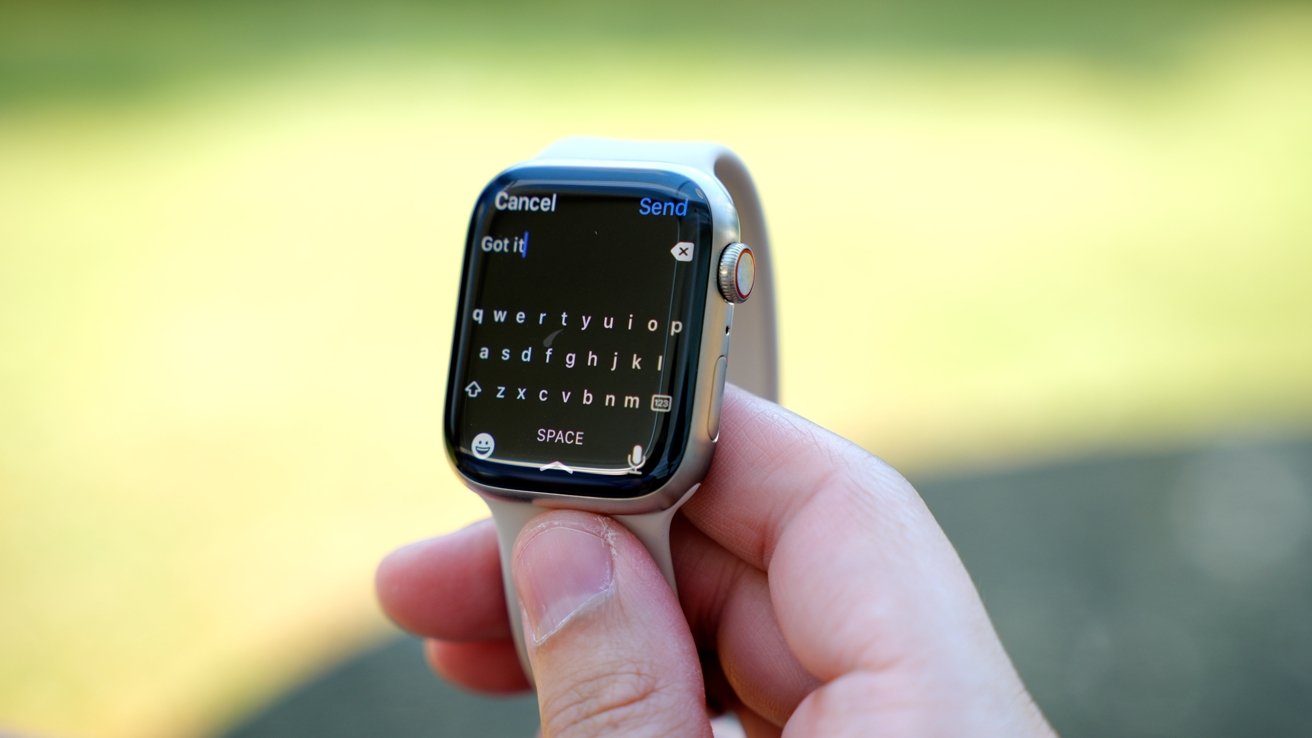 Full QWERTY Keyboard
Tapping an individual letter on Apple Watch keyboard is passably accurate, but a better option is using it as a swipe keyboard. A majority of the time, swiping to type a response worked well. I would still default to dictating messages via
Siri
on Apple Watch, but I'm glad the keyboard option is available.
Also available on Apple Watch Series 7 are two new watch faces, Contour and Modular Duo. Contour is a colorful option with numbers pushing all the way up to the edge of the display. It allows for two small complications in the top-center and bottom-center positions.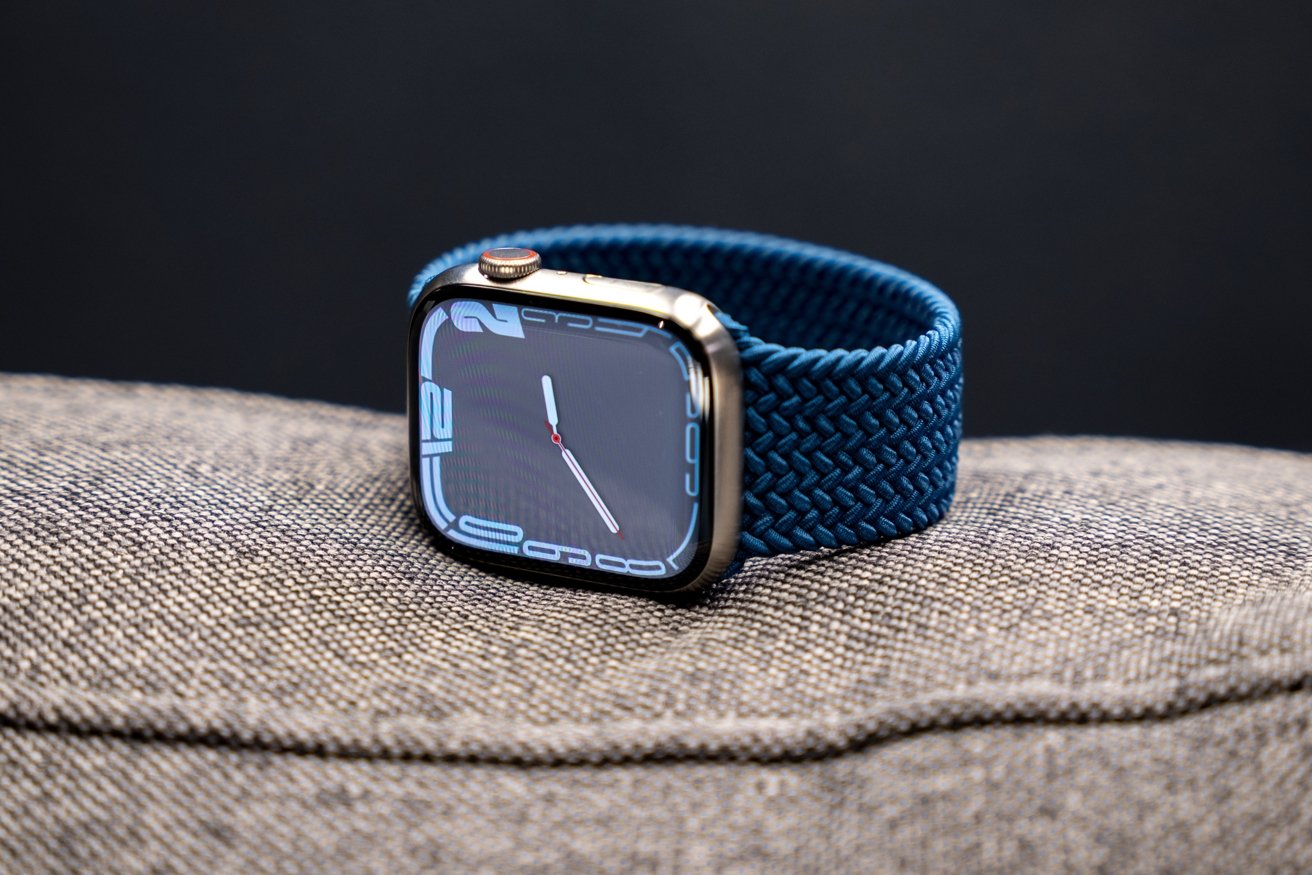 Contour Watch Face
Modular Duo is a compelling new choice that provides a small complication in the top-left corner, and two large landscape complications on the watch face. Infograph Modular watch face, which is available on previous Apple Watch models, only allowed for one large complication.
Users can display a multi-hour weather forecast, heart rate graphs, and other large complications while still retaining legibility. Apps like
Watchsmith
provide even greater customization options such as placing a large photo in one of the complication areas.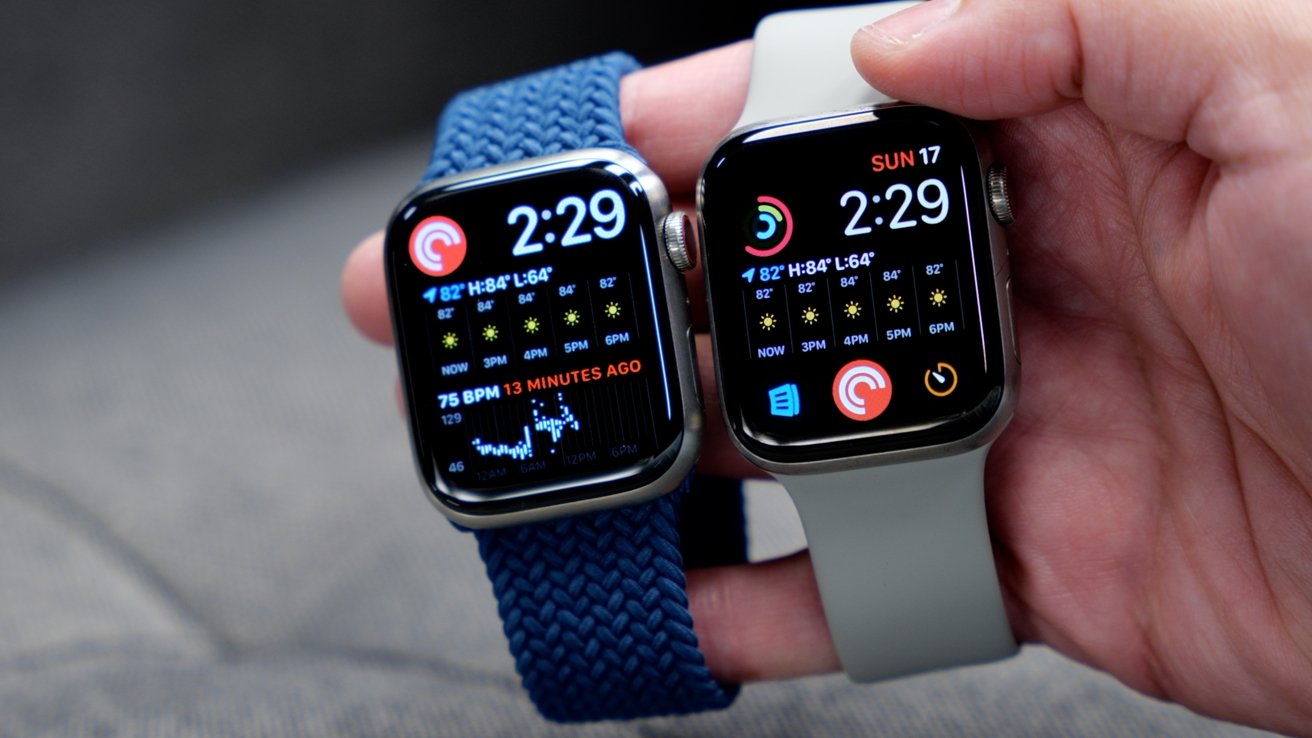 Modular Duo Watch Face on Left
Performance and Charging
Apple neglected to mention the processor powering Apple Watch Series 7 during its "California Streaming" event. While the new chip is labeled S7, it is functionally the same as the S6 found in last year's Apple Watch.
In other devices, a lack of performance improvement could be a concern, but having used the Apple Watch Series 6 for the past year I can attest that speed is never an issue with this processor. Swiping between watch faces, playing a podcast, or opening third-party apps is fast and fluid. There is no waiting around for an app to open or load in day-to-day use.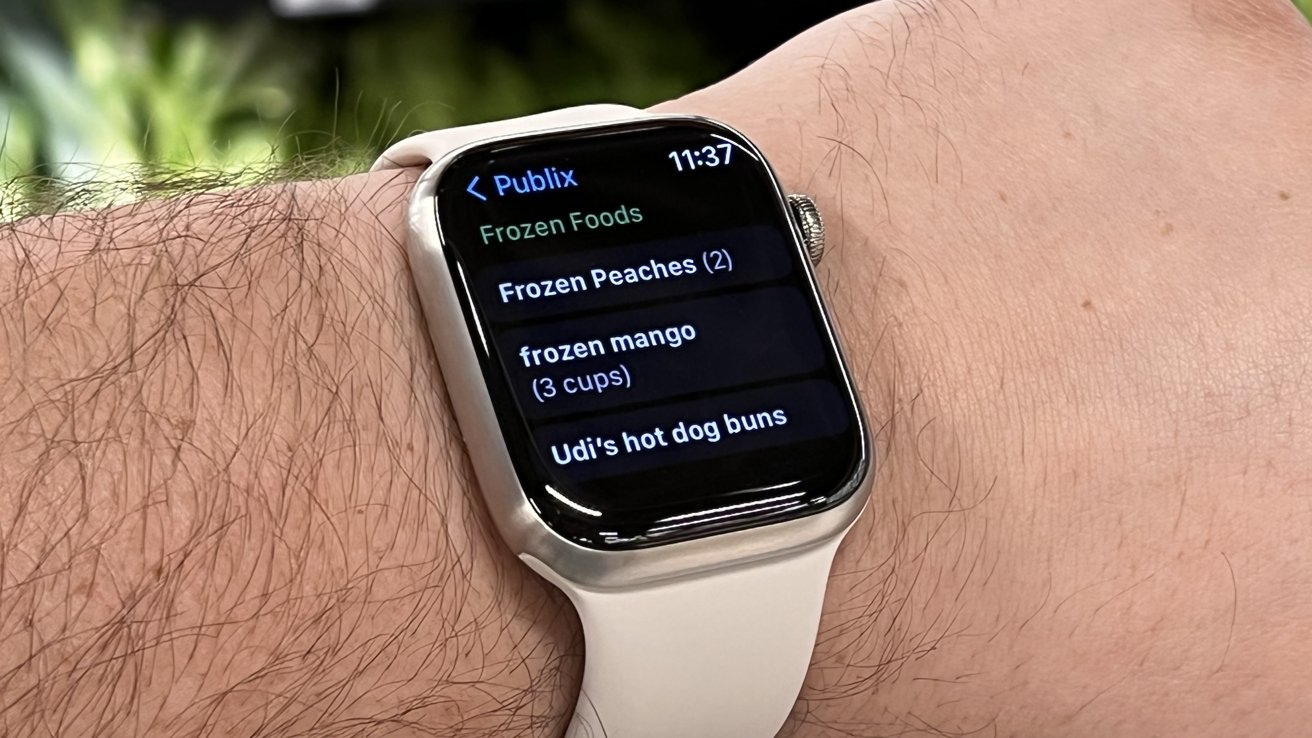 AnyList on Apple Watch
One of my favorite apps to use on Apple Watch is
AnyList
. Made for grocery shopping, AnyList can sync lists between users, arrange items by category and store, plus it's available on
iPhone
,
iPad
, and even Android devices. Scrolling through AnyList and checking off items on the larger display was a great experience.
Apple Watch Series 7 also touts fast charging, up to 33% faster than its predecessor. Charging for just 8 minutes can provide up to 8 hours of sleep tracking. But users do need to provide their own 5W USB-C power adapter to take advantage of those charging speeds.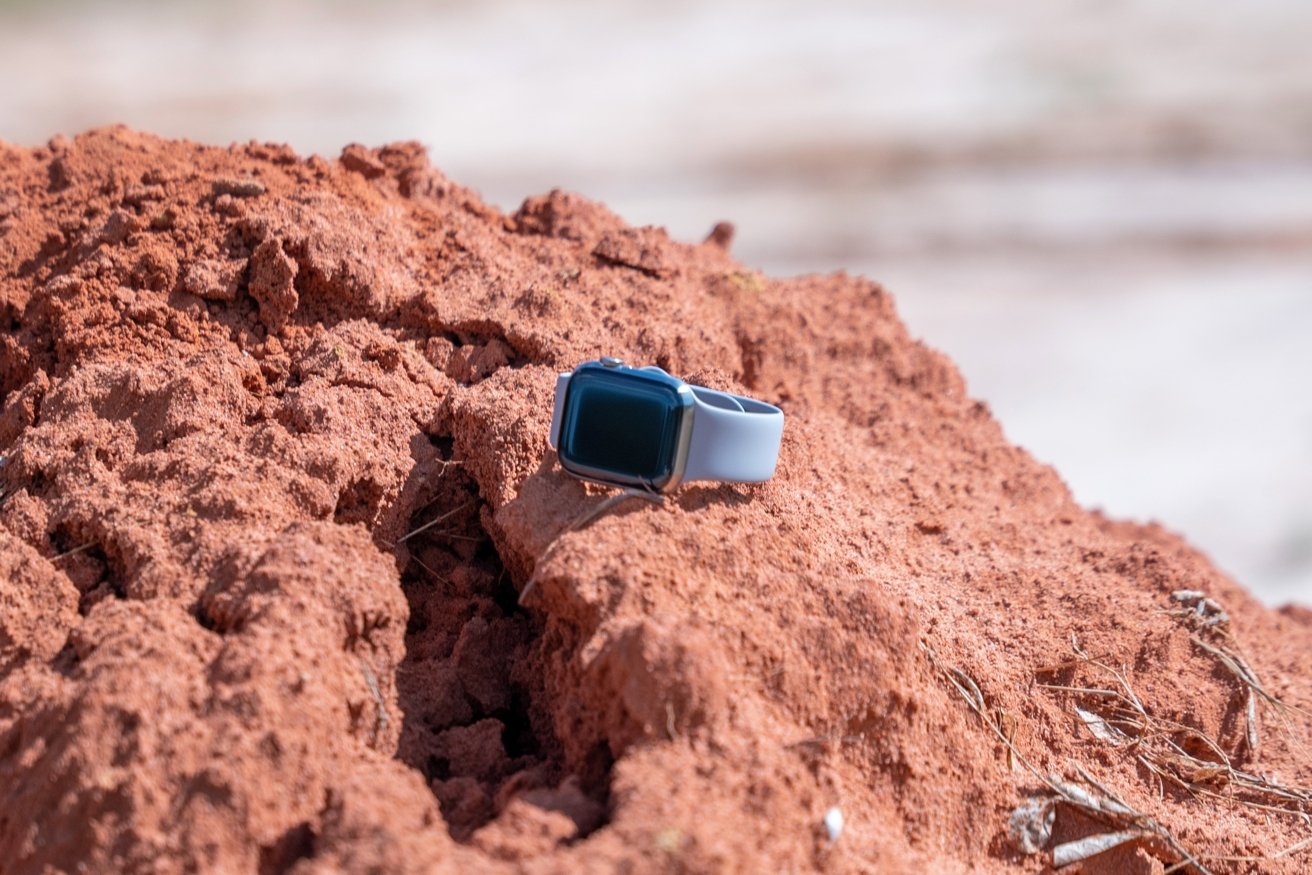 Fitness Tracking
One of the most popular use cases for Apple Watch is health and fitness tracking. Unfortunately, no new sensors or features were added to the Apple Watch Series 7.
As with last year's model, there is a blood-oxygen sensor, built-in ECG app, heart rate notifications, and fall detection.
Tracking activity and workouts remain the same as previous Apple Watch models, but the larger display is helpful when trying to view workout stats mid-exercise.
Durability
Apple Watch Series 7 is swimproof with WR50 water resistance, also shared by
Apple Watch SE
and Apple Watch Series 3. Apple also claims the front crystal is the strongest ever on an Apple Watch being 50% thicker at its highest point.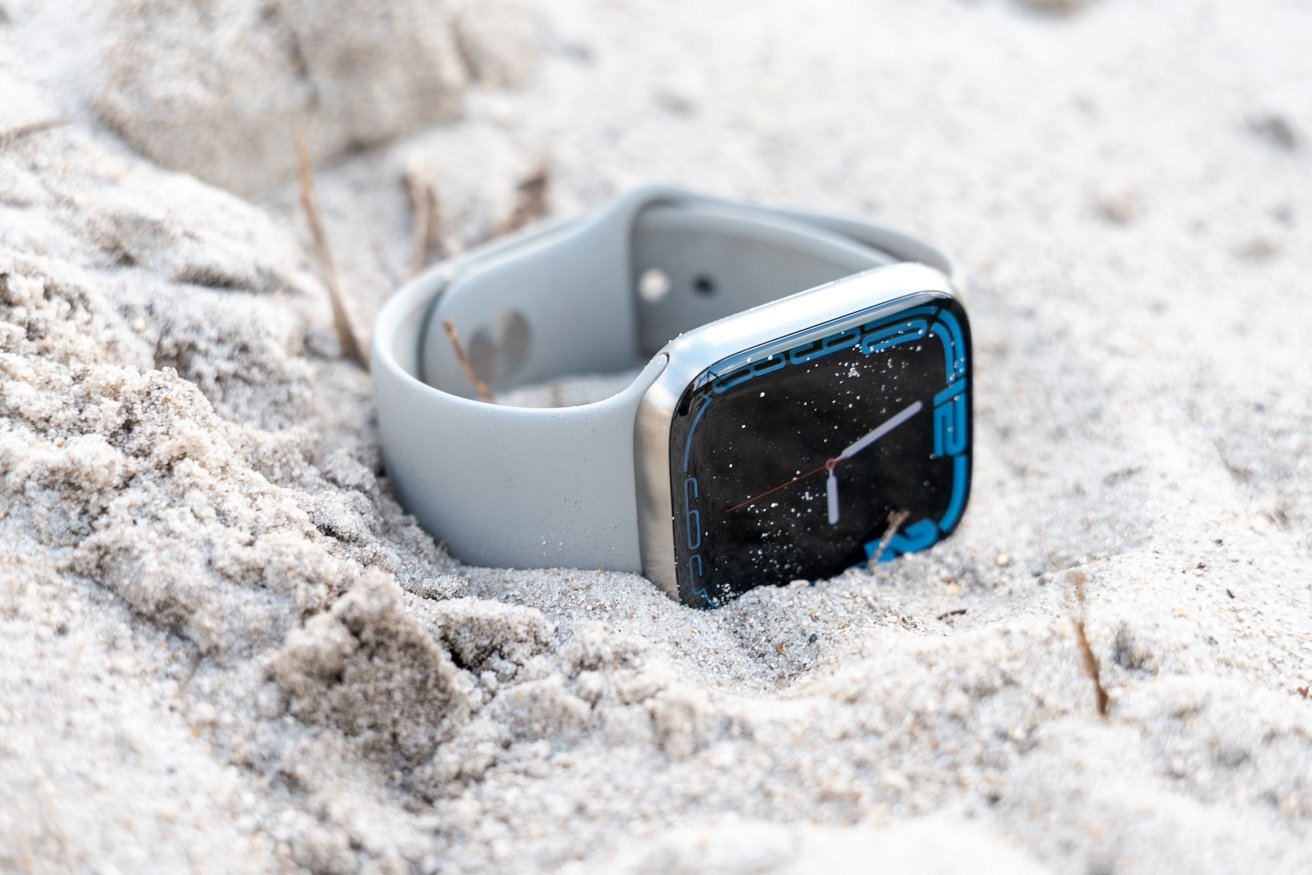 New to this year's model is IP6X dust resistance. To test its durability, we took Apple Watch Series 7 to sand dunes and dropped it multiple times.
After taking multiple hits and being close to buried in sand, we were able to wash it off with no scratches or damage found. The Digital Crown was stuck immediately after testing, but after a few turns felt just like new.
Should You Upgrade?
For those who have never owned an Apple Watch, this year is a great time to try one. During its six-generation life span, Apple Watch Series 7 is one of only two major upgrades in display size. Even compared to last year's Apple Watch Series 6, the increase in screen size is obvious and attractive.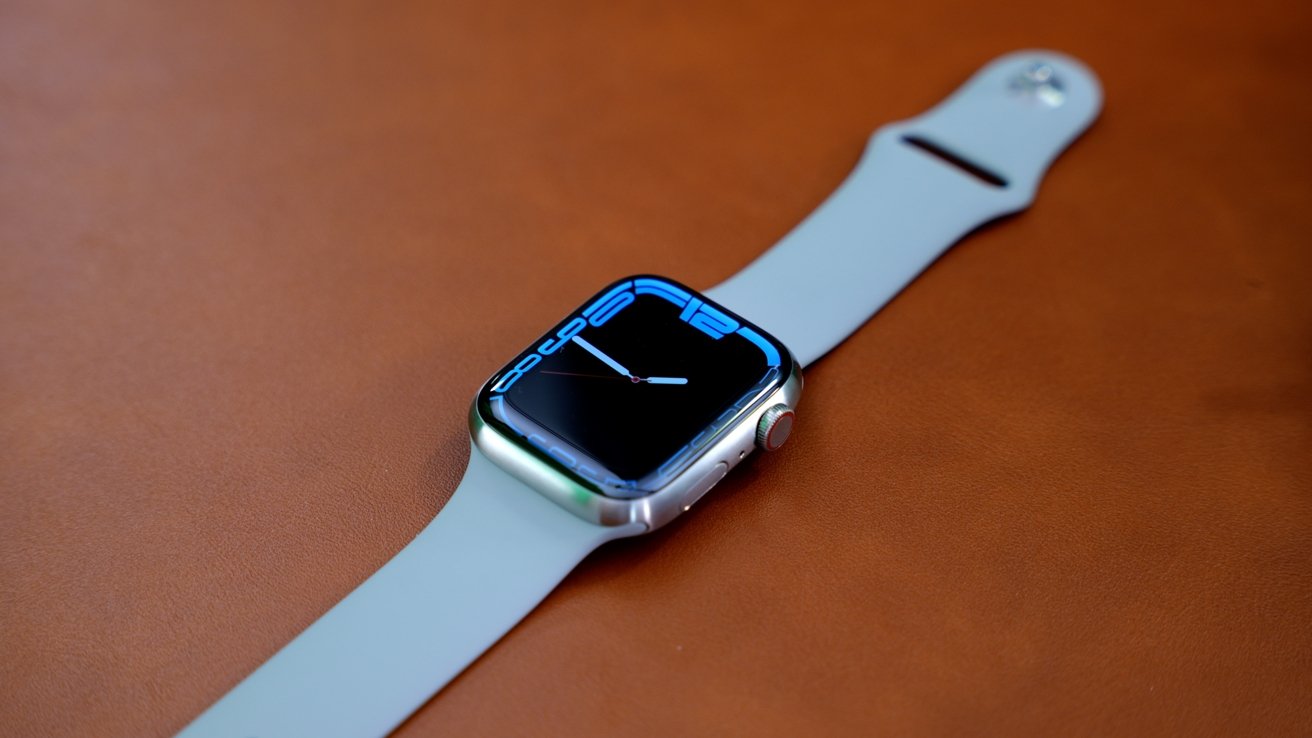 Apple continues to sell the Apple Watch SE at $279 and Apple Watch Series 3 at $199. While the lower price may be tempting, we advise against buying Series 3. With a much slower processor and significantly smaller display, users would be better off looking for used Apple Watch Series 4 or newer models.
Apple Watch SE is a compelling option and great for kids or friends and family who are less technologically inclined. While it lacks an always-on display and ECG functionality, it outperforms Series 3 in every other category.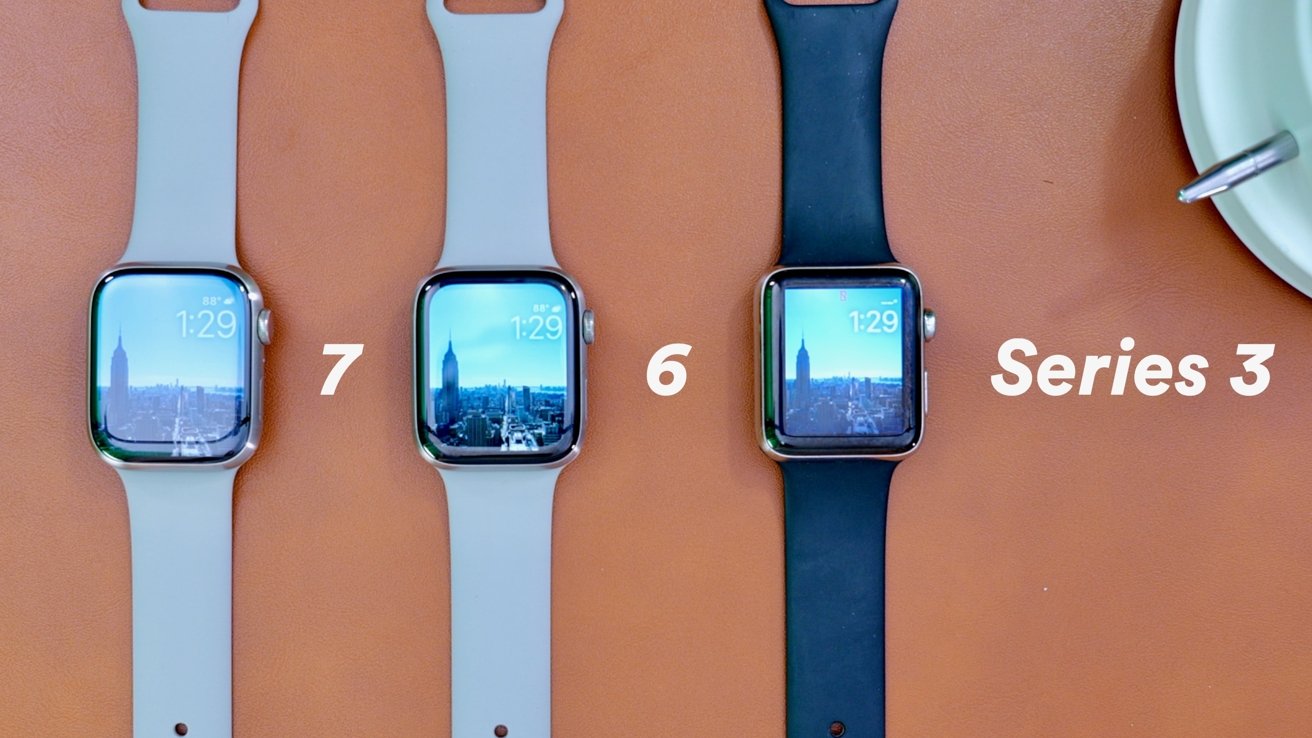 Those looking to upgrade from older Apple Watch models, like the Series 4 or 5, will gain blood-oxygen monitoring, larger display, and increased performance. If those features are beneficial, it's a great time to upgrade.
The hardest decision comes for those with Apple Watch Series 6. Apple Watch Series 7 maintains the same performance as its predecessor, there are no new sensors, and battery life remains the same. But for heavy Apple Watch users, and those who would like larger text without sacrificing visible content, Apple Watch Series 7 is a compelling upgrade.
Apple Watch Series 7 starts at $399 for the 41mm size in aluminum, and $429 for 45mm. Color options in aluminum include Midnight, Starlight, Green, Blue, and Product Red. Users that want cellular connectivity in the aluminum finish adds $100 to the price tag.
Stainless steel models come in Silver, Graphite, and Gold finishes starting at $699, and Titanium models in natural and Space Black start at $799.
Pros
Larger display


Two new watch faces


Full QWERTY keyboard


Faster charging


Very durable
Cons
No new health features


Processor is unchanged


No third-party watch faces/li>
Score: 4.5 out of 5
Where to buy
AppleInsider readers can save on every new model in the
Apple Watch Series 7 Price Guide
, with instant savings and exclusive discounts at your fingertips.
Read on AppleInsider