M1 Pro, M1 Max, MacBook Pro, and AirPods - Everything at Apple's "Unleashed" event
On Monday, Apple's "Unleashed" event launched two new MacBook Pros, refreshed AirPods, colorful new HomePod minis, and a new way to enjoy Apple Music. Here's what you need to know about the event and what we thought about it.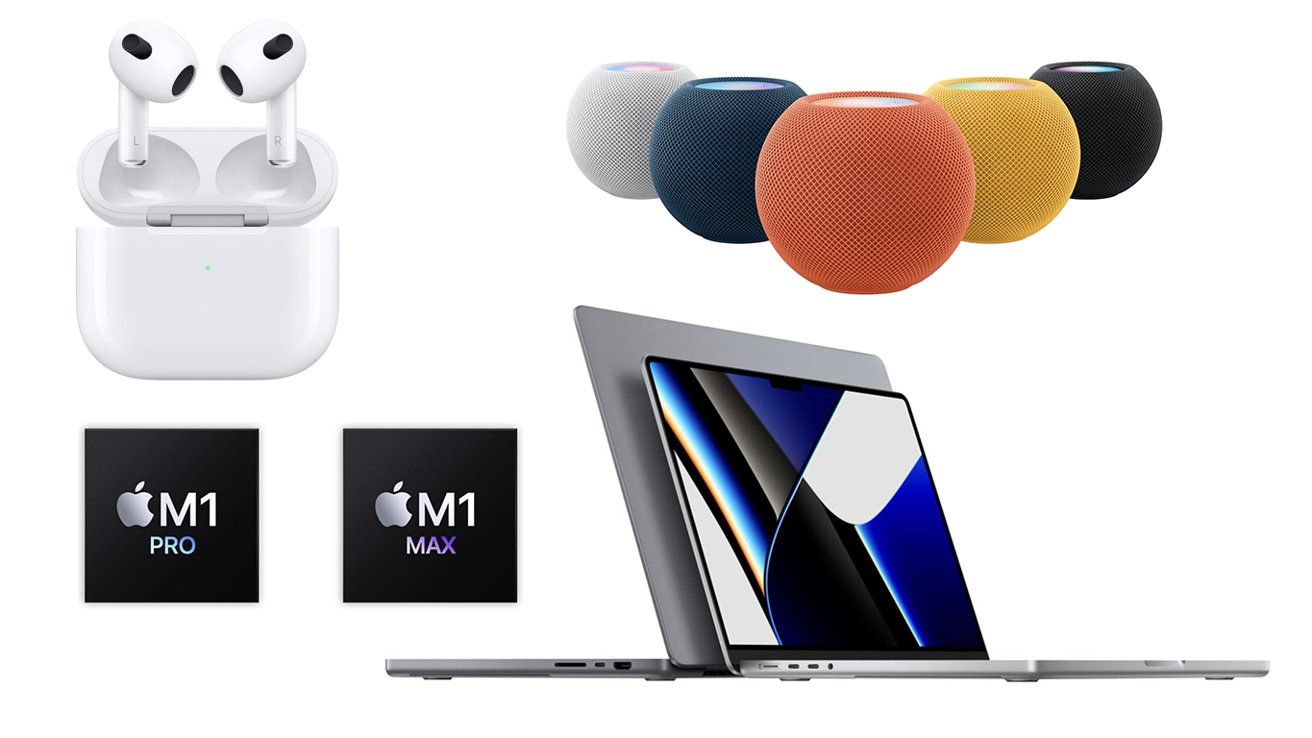 Like all of Apple's events this year, Unleashed was a prerecorded event at
Apple Park
. While it made for a streamlined show, it also served to help keep potential
coronavirus
exposure low. Viewers were able to tune in on their
Apple TV
, at Apple.com, or via YouTube.
Apple Music Voice
Apple Music
gained a new tier, dubbed "Apple Music Voice," allowing users to exclusively access Apple Music through
Siri
.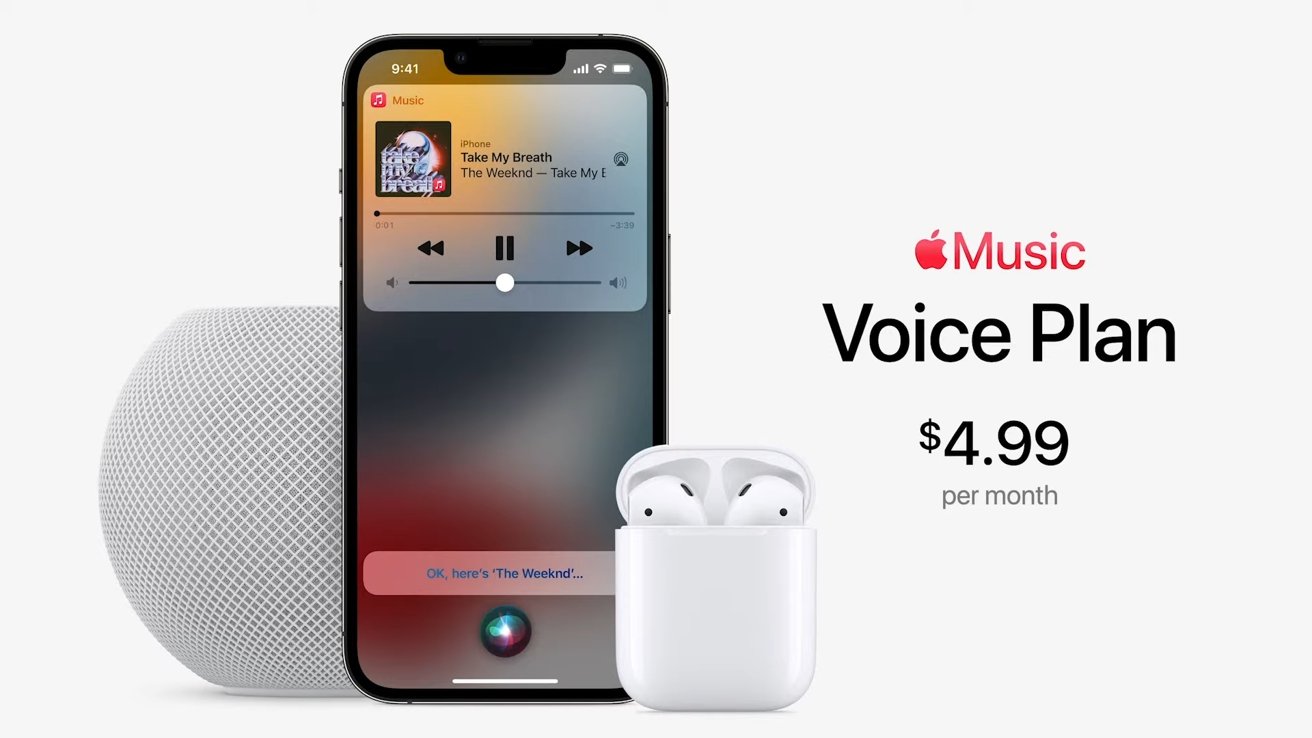 Apple Music Voice serves as a more
paired-down version
of the individual Apple Music subscription. It won't feature spatial or lossless audio, it won't give access to music videos or lyrics, and it doesn't work on non-Apple devices.
However, it does give users access to songs, playlists, and stations and works with all Apple devices. Apple Music Voice is also attractively priced at $4.99 a month, a little less than half of an individual plan.
Third-generation AirPods
As anticipated, Apple released the third generation of its popular wireless headphones. The new
AirPods
feature a redesign to help them fit a wider range of listeners' ears.
Also new to the device is Adaptive EQ, a feature that continually adjusts the audio based on the seal created within the ear canal. It measures the sound signal, changing the low and mid frequencies in real-time.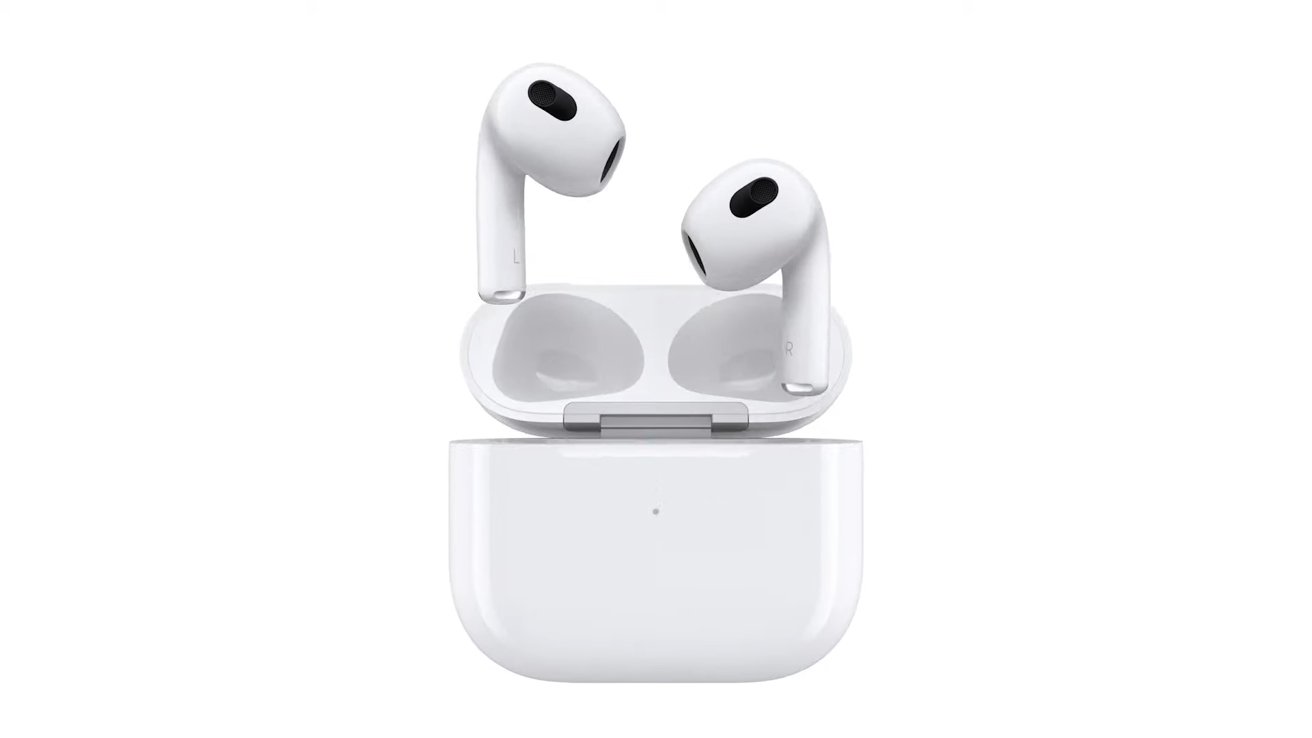 AirPods now feature IPX4 sweat and water resistance, force sensor controls, and support for
Find My
.
The charging case is now
MagSafe
compatible, and battery life has been increased to six hours, with a combined 30 hours with the charging case.
However, the new AirPods do not feature active noise cancellation or transparency modes, which are still exclusive to AirPods Pro.
Apple's new AirPods are available for $179. The second-generation AirPods are still available for $129, while the AirPods Pro can be purchased for $249.
Expanded HomePod mini colors
While Apple's diminutive smart speaker didn't receive any hardware updates, but it did receive a colorful update.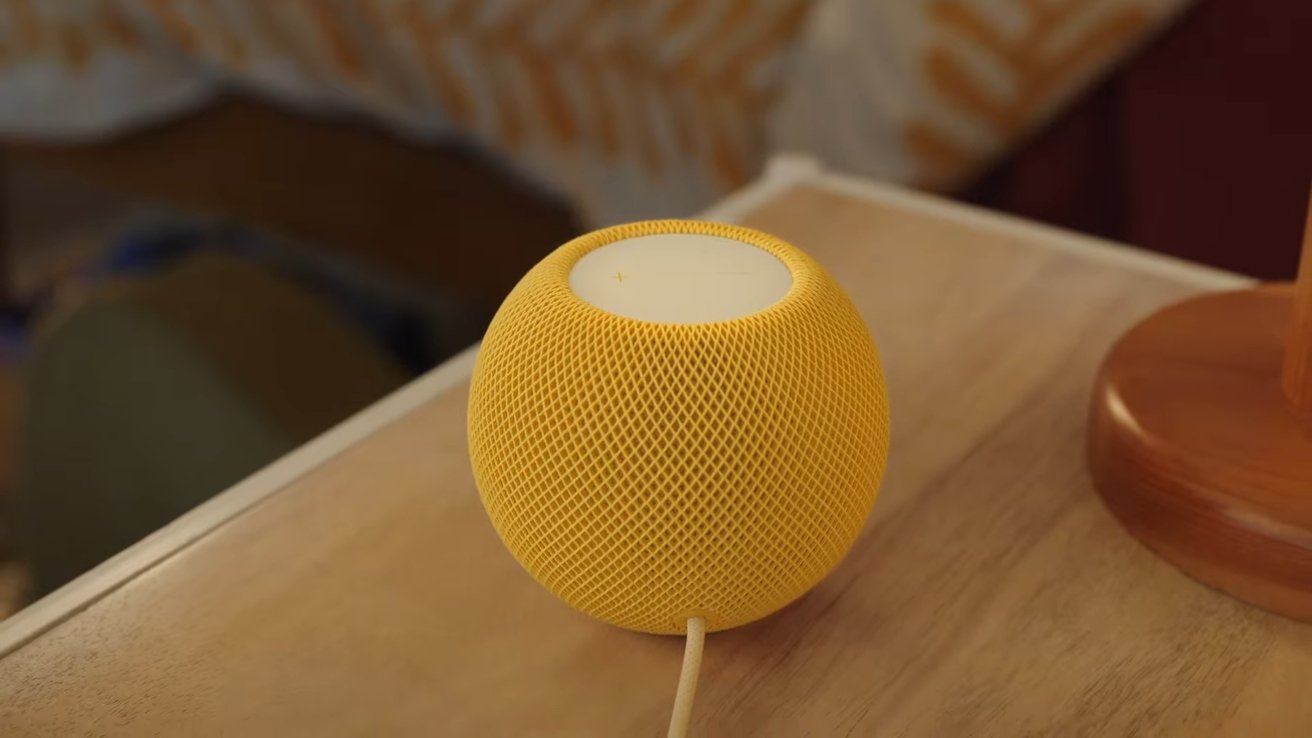 The
HomePod min
i will add three new colors to its lineup - yellow, orange, and blue, which join the white and space gray models. The HomePod mini is still available for $99.
Apple Silicon M1 Pro processor
Apple's M1 Pro chip supports up to 32 GB of unified memory, which it shares with its on-chip GPU. The chip has over 33.7 billion transistors, spanning eight high-performance cores and two high-efficiency cores.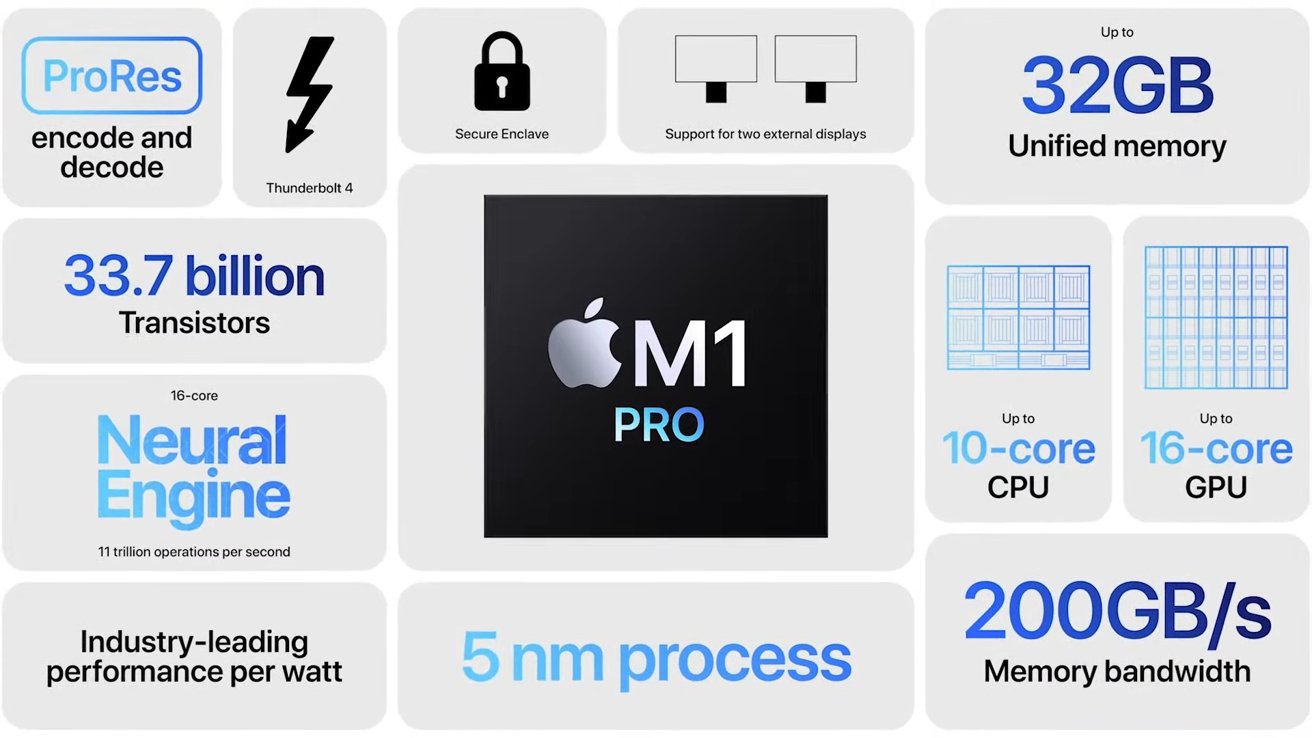 All of this results in 70% faster CPU performance than the M1, Apple says. Additionally, Apple also claims twice as much GPU speed versus the M1 chip.
Apple has also integrated ProRes into the chip, more Thunderbolt channels, and support for more external monitors. For example, users can attach up to two 6K resolution monitors -- such as the
Pro Display XDR
.
Apple Silicon M1 Max processor
Apple surprised viewers by announcing not only one improved M1 processor but two. In addition to the M1 Pro, Apple announced the M1 Max, a higher-end silicon chip designed for power users.
The M1 Max chip has 400 gigabytes per second memory bandwidth. It has 57 billion transistors, with a 32-core GPU paired with it. The M1 Max chip supports up to 64GB of unified memory.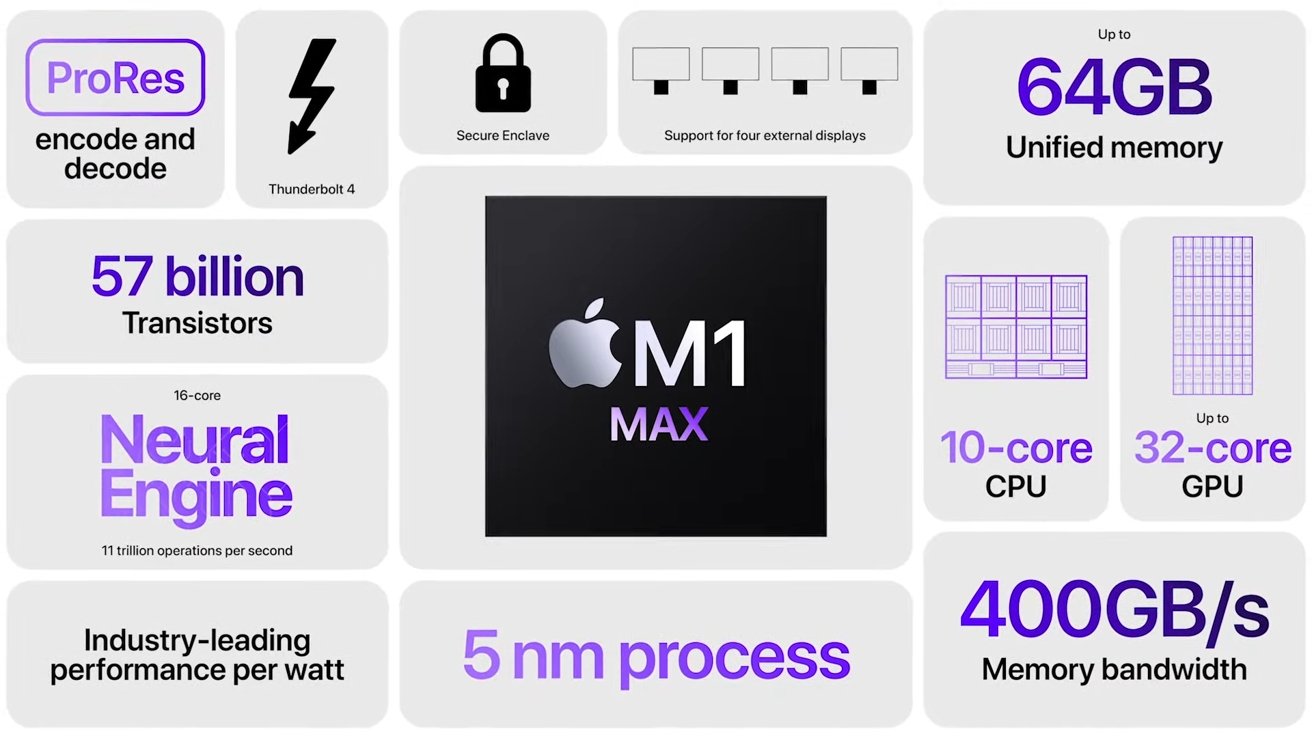 In addition to being powerful, it's also power-conscious. The M1 Max chip uses 100 watts less power while offering similar performance to the most powerful PCs on the market. That also means that the M1 Pro and M1 Max stay at similar performance while on battery power.
The M1 Max allows a user to connect up to three 6K resolution displays and one external display with up to 4K resolution at 60Hz. Apple points out that this is over 75 million pixels of screen real estate, all without needing to use any specialized adapters.
16-inch MacBook Pro
The display is a 16.2-inch Liquid Retina XDR display featuring mini-LED. It provides 1,000 nits of constant brightness across the screen and can reach a peak brightness of 1,600 nits. It boasts 7.7 million pixels.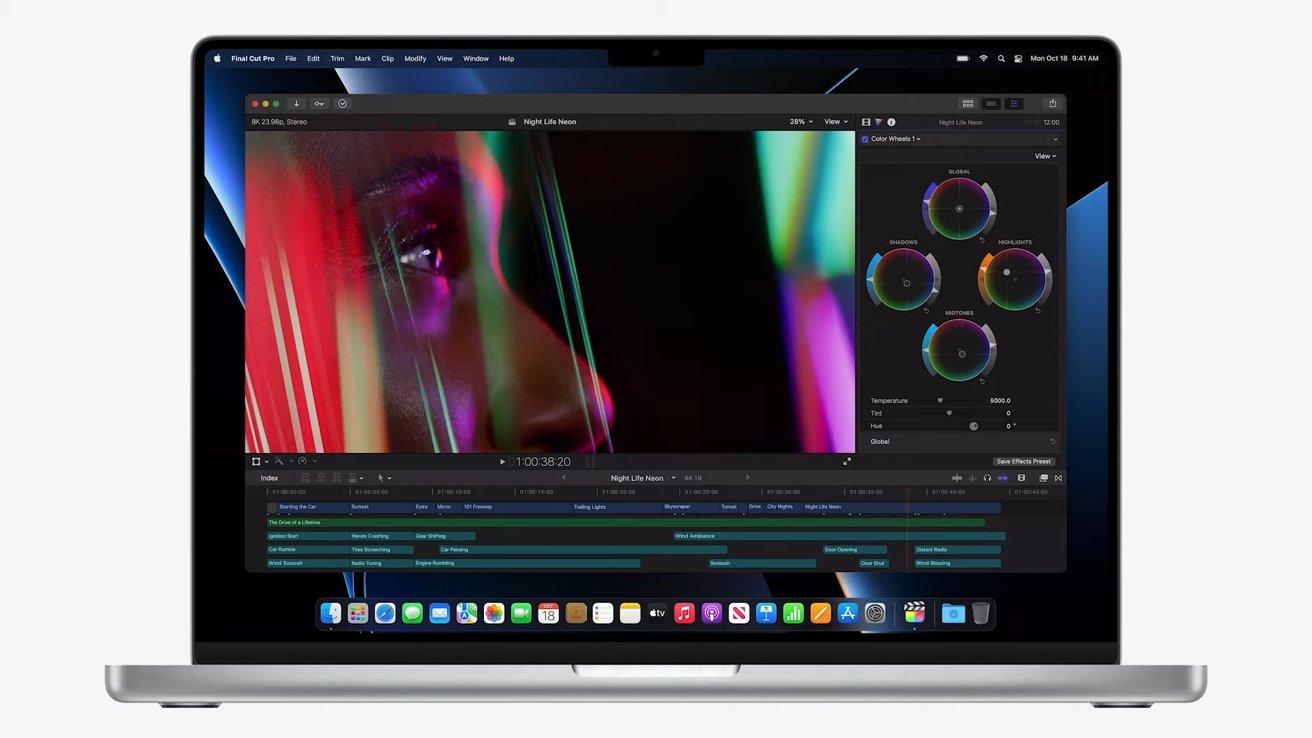 New to the MacBook range is a notch, similar to that of the iPhone. A 1080p
FaceTime
HD camera with an advanced image signal processor with computational video support is housed within the notch.
To expand connectivity, Apple has added more ports to the MacBook Pro. This includes an SD card reader slot, an HDMI for video, and one Thunderbolt 4 port on the left-hand side. The right side has two Thunderbolt 4 ports, a headphone jack, and MagSafe 3, enabling fast charging.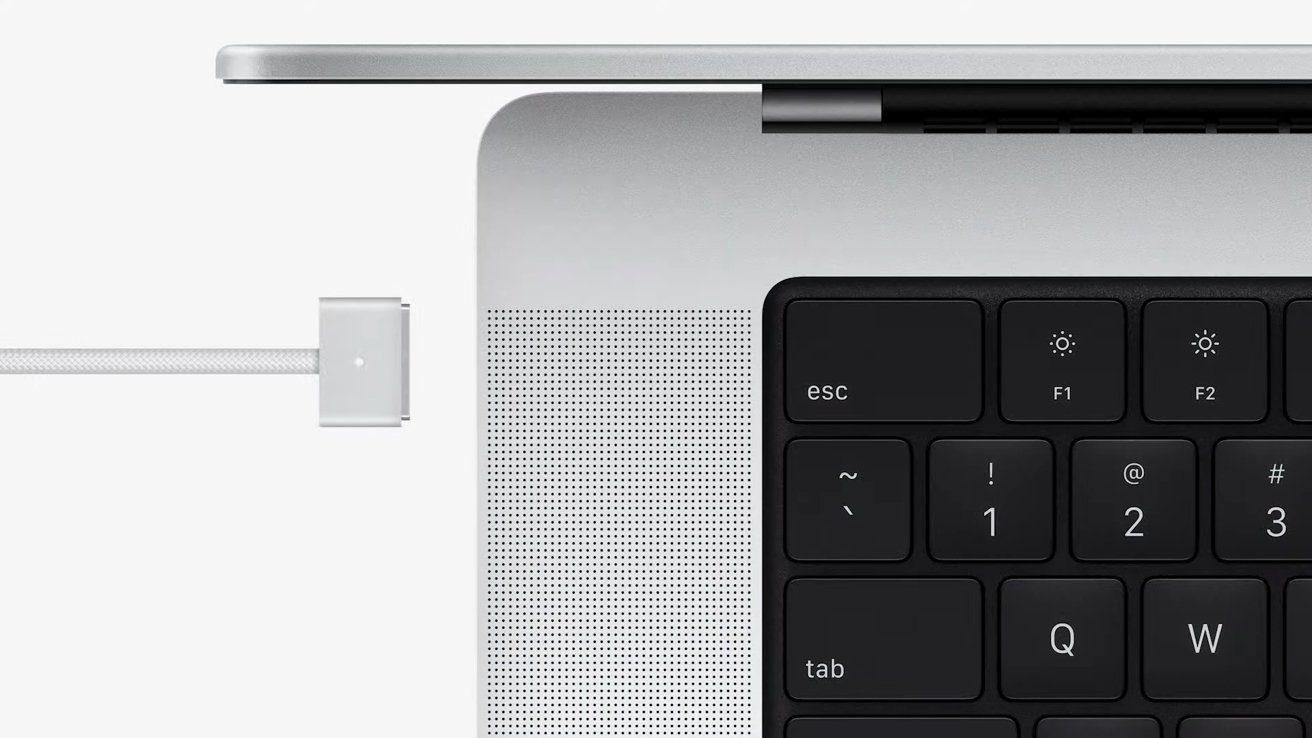 MagSafe returns to MacBook Pro, enabling fast charging for the first time.
The Touch Bar has been removed in favor of full-size function keys. Touch ID is still located at the top-right of the keyboard.
Apple claims that the 16-inch MacBook Pro gets up to 21 hours of video playback, or 10 hours more than before. It's the longest battery life ever seen in a Mac notebook.
The new 16-inch MacBook Pro supports Wi-Fi 6 and Bluetooth 5.0. In addition, the audio system features six speakers with force-canceling woofers, with support for spatial audio on the speakers themselves.
Prices start at $2,499 for an M1 Pro with 16-core GPU, 16GB Unified Memory, and 512GB SSD storage.
14-inch MacBook Pro
New to the MacBook Pro lineup, the
14-inch MacBook Pro
is intended as a mid-tier alternative slotting between the
13-inch MacBook Pro
and the
16-inch MacBook Pro
.
It has a 14.2-inch usable area, with a resolution of 3,024 by 1,964. It also includes support for refresh rates as high as 120Hz, while its bezels measure a slim 3.5mm on the top and sides.
Like the larger model, it features a notch that includes a 1080p FaceTime HD camera with an advanced image signal processor with computational video support.
It boasts a Liquid Retina Pro XDR display utilizing mini LED instead of LED. By dividing the backlight into thousands of localized dimming zones, the mini LED display offers a considerably improved contrast ratio at 1,000,000:1, better color representation, and brightness over older models, as high as 1,000 nits sustained and 1,600 nits at peak.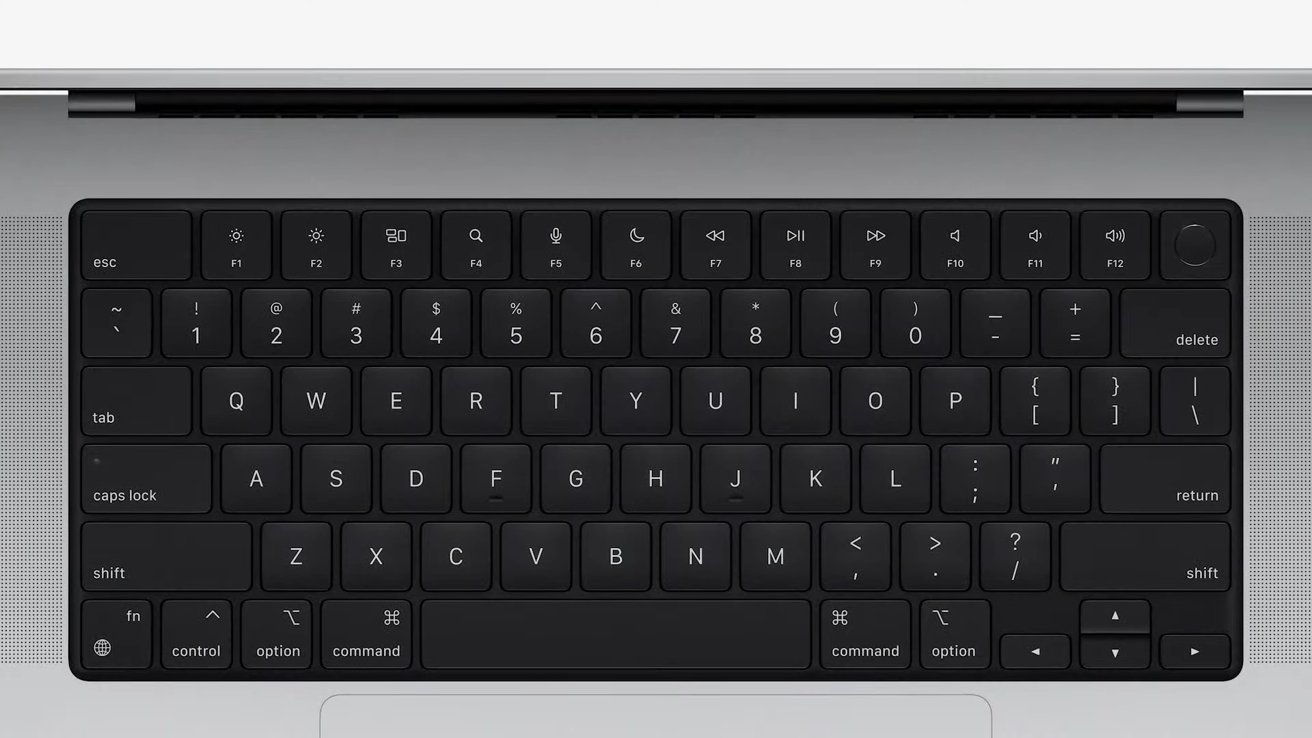 The new MacBook Pro ditches the Touch Bar for a row of function keys
Apple has removed the Touch Bar in favor of full-size function keys. However, touch ID is still available in the top-right of the keyboard.
Apple has also added several ports to the MacBook Pro. Ports include an SD card reader slot and HDMI for video out on the left-hand side alongside one Thunderbolt 4 port. The right side has two Thunderbolt 4 ports, a headphone jack, and MagSafe 3, which enables fast charging in the Mac for the first time.
Wireless connectivity is enabled by Wi-Fi 6 and Bluetooth 5.0. The audio system features a six-speaker system with force-canceling woofers, with support for spatial audio on the speakers themselves.
Storage starts at 512 gigabytes and can be configured up to 8 terabytes at maximum.
The 14-inch MacBook Pro starts from $1,999 with an 8-core M1 Pro with 14-core GPU, 16GB of memory, and 512GB of SSD storage.
What AppleInsider thought
Mike Wuerthele
We know that we're doing these posts well before the event. As I write the next few paragraphs, it is 11:50 AM Eastern time, an hour before the event.
I love my 2018 MacBook Pro. I've got a first-generation M1 Mac mini, so that checks off that box too. The rumors haven't been exquisitely clear about what we're going to get, but I know what I need for my own workflow.
I need more than one external display support for a portable. Failing that, eGPU support would be nice. I need 32GB of RAM, but I'd like to see 64GB options.
New AirPods don't do anything for me at all. I've spoken at some length about my dislike and discomfort with earbuds of any kind -- so I absolutely won't be getting any of those.
And now, I've seen the event.
I got that multiple display support. I got that 32GB of Ram with 64GB options. I didn't get eGPU support, but given the power that the M1 Pro and M1 Max bring to the table, that's fine, given that I'm using a 5700 or a Radeon VII depending on the computer in my enclosures now.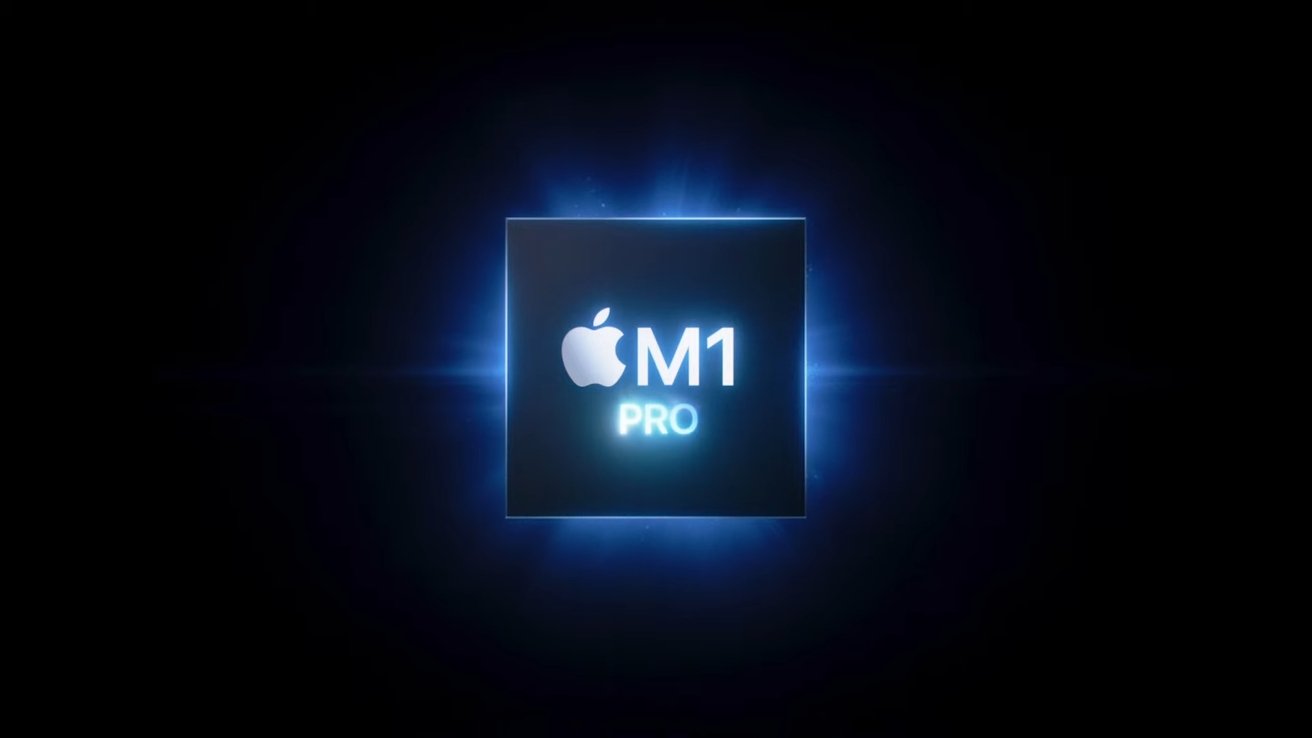 I'm not excited about the notch, but it also doesn't bother me. The usable screen area on the 16-inch is larger than on my 15.4, and it is very clearly preparing users for a Face ID future. Folks hollering about it probably don't remember the aqua Apple logo that used to live there.
And, it's in the menubar. You might lose a quarter-inch of the very top of "I Love Lucy" or other 4:3 content, but that'll be about it.
MagSafe 3 or III, depending on what you want to call it, is okay. We've already shown that breakaway strength on
USB-C
is about the same as MagSafe was unless it's at extreme angles, but it's not taking anything away.
That HDMI port and SD card reader aren't for me, though. If you need it, I'm glad you're getting what you want, but I'd personally rather it have a fourth Thunderbolt 4 port.
I will buy one of these machines, but it won't be today or even in 2021. Instead, it will be in early or mid-2022 as supply issues slack a bit, and availability improves.
William Gallagher
They could've mowed the lawn. And maybe it was the way they over-hyped the new colors on the HomePod mini, but it did feel as if Apple was over-selling everything. That felt particularly jarring since the new
MacBook Pro
models are so good that they sell themselves.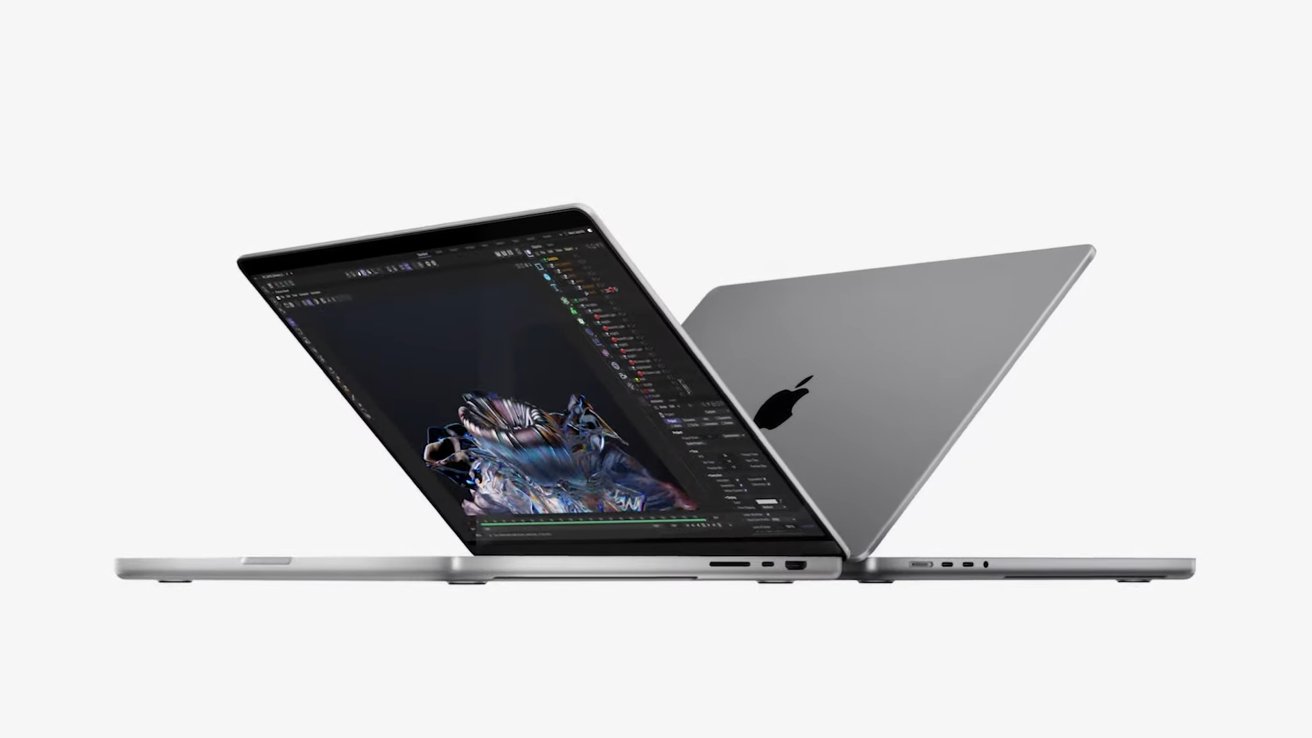 I have a project where I was funded to buy a 13-inch MacBook Pro, but I have been holding out for the rumored 14-inch one. Clearly, I was right to do that in every sense, except that the new 14-inch machine is considerably more expensive than the old 13-inch one. Even having to add a lot of cash myself, though, it's still worth it: I have ordered an 8-core M1 Pro 14-inch MacBook Pro with 16GB memory and 2TB SSD.
The way preorders have already slipped, though, I appear to have more time to save up for it.
Wes Hilliard
During its event on Monday, Apple announced some powerful laptops, new HomePod mini colors, and a set of non-pro AirPods. As an
iPad Pro
user, I got to walk away knowing my wallet was safe from Apple's charms -- for now.
I am interested in the future of
Apple Silicon
and what it means for all Apple devices. The advancements made in the M1 Pro and M1 Max will trickle down to consumer-grade computers soon enough, thus making devices even more powerful.
The MacBook Pros themselves are interesting machines that will certainly be a game-changer for developers. However, they're not for me for several reasons. First, while these are amazing computers, I still prefer the iPad Pro due to its form factor and modularity.
The return to ports is also a downside for me. I'm all-in on USB-C and Thunderbolt and would prefer to use a single cable to connect a dozen accessories than turn my computer into a Medusa of outgoing cable connections. The ports may be useful for some, but I'm sure that I am not the only one with this sentiment.
The notch doesn't bother me. The thin display case can only do so much, so of course, there's nothing special behind that notch beyond the 1080p webcam. So I don't understand the hate since it enables software and the menu bar to occupy space that would otherwise be reserved for empty plastic.
Finally, the Touch Bar. The last MacBook I ever owned before switching to iPad Pro full time was the 16-inch MacBook Pro with Touch Bar released in 2016. I liked the Touch Bar and believed it to be a novel solution Apple could easily iterate on. I hate that Apple gave up on it, but in the end, it seems function keys may be more useful on a pro laptop.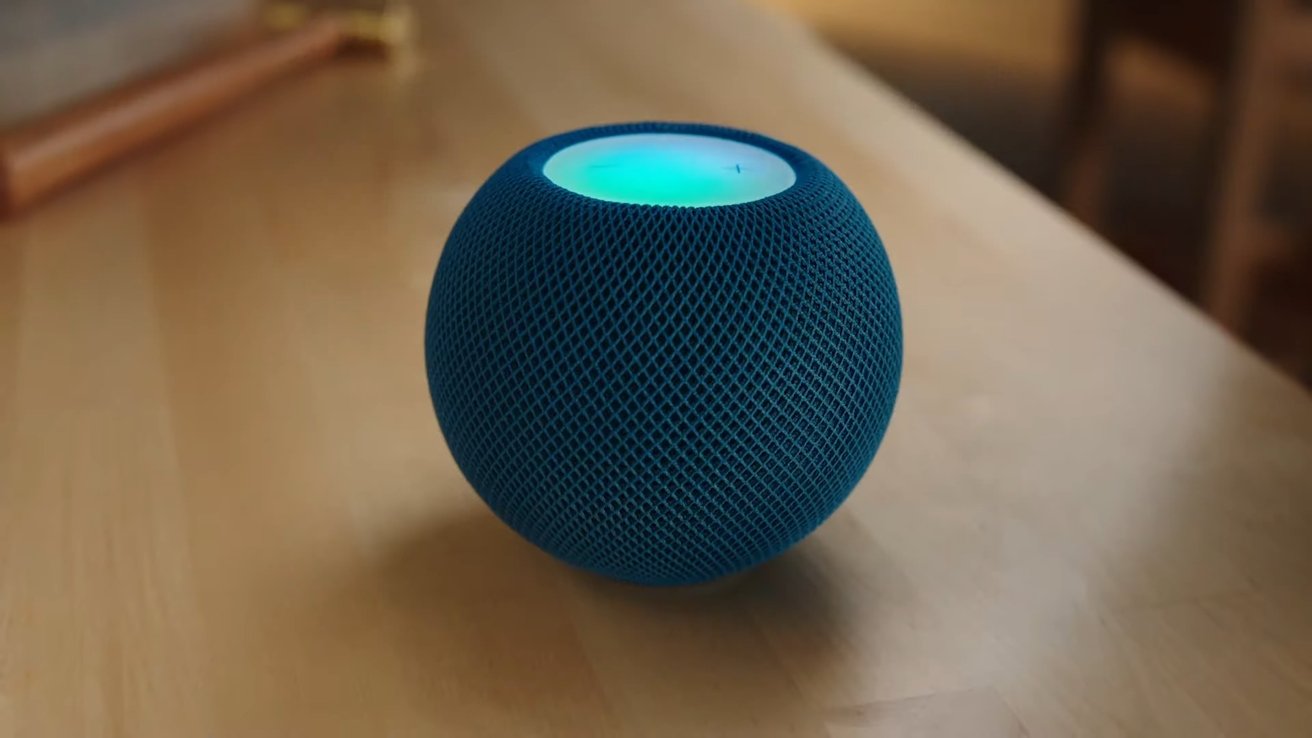 As I said, I won't be making any purchases based on this event. The new AirPods are nice, but I'll wait on a new set of AirPods Pro instead. Perhaps I'll buy a blue HomePod mini in November, but that's it, and my wallet thanks me.
Andrew O'Hara
Overall I think Apple did a great job at this event, even though I didn't get everything I wanted.
The third-gen AirPods are going to be a massive success-- and for good reason. They've improved the design quite a bit and added important features from the Pro model while also increasing battery life. However, not everyone needs ANC, and this will hit the sweet spot of features and price.
For the Mac, the new processors look incredible, and I can't wait to start testing them. The M1 Pro didn't interest me all too much, but the M1 Max got my attention. The RAM increase coupled with support for four displays has catered to pros in a big way.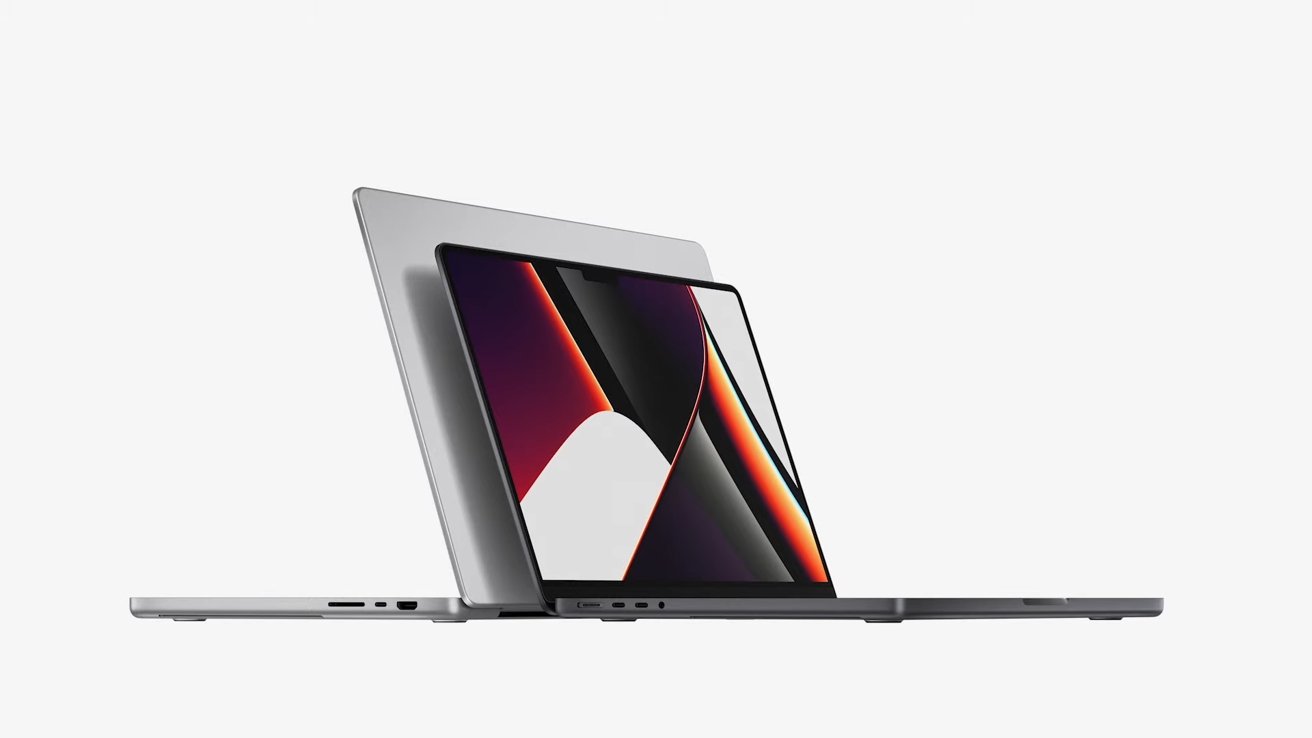 I am disappointed to not only see the removal of the Touch Bar -- which I full expected -- but also by the inclusion of only three Thunderbolt ports. Thunderbolt can daisy chain, and there are times where I have four Type-C devices that need to be connected. Five almost never happens, or when it does, they are Thunderbolt and can connect together. Still, I can have one or two USB-C drives, a USB-C microphone, a card reader (I don't use SD cards), and if I wanted to charge via USB-C, I'm going to run out of ports. Four was the magic number for me, and Apple fell just shy.
One other thing I hoped to see was a more affordable display. Something in the $1,000-$2,000 range rather than the $5,000-$6,000 range. It's been rumored, and now would have been as good a time as any to introduce it, but it seems I'll be waiting a bit longer.
Otherwise, the new MacBook Pros look incredibly powerful with plenty of upgrades, and AirPods will continue to fly off the shelves.
Malcolm Owen
Apple's event in September was a middling affair, with some small glimpses of greatness amid a generally underwhelming field. For the first half of October's event, it was oddly the same story.
Good news, there are a couple more colors of HomePod mini! It's more impressive that they went to the time and trouble to present the heck out of something that could easily have consisted of a few images and a few sentences. HomePod mini colors didn't warrant a set and actors, yet Apple went ahead with that approach.
The changes to AirPods are small upgrades that are nice-to-have additions more than anything. Better battery life and Spatial Audio are good, but the pricing of the model and the price cut to the second generation is the bigger story, as it gives consumers a bit more choice about their personal audio purchases, as well as lowering the bar a little bit.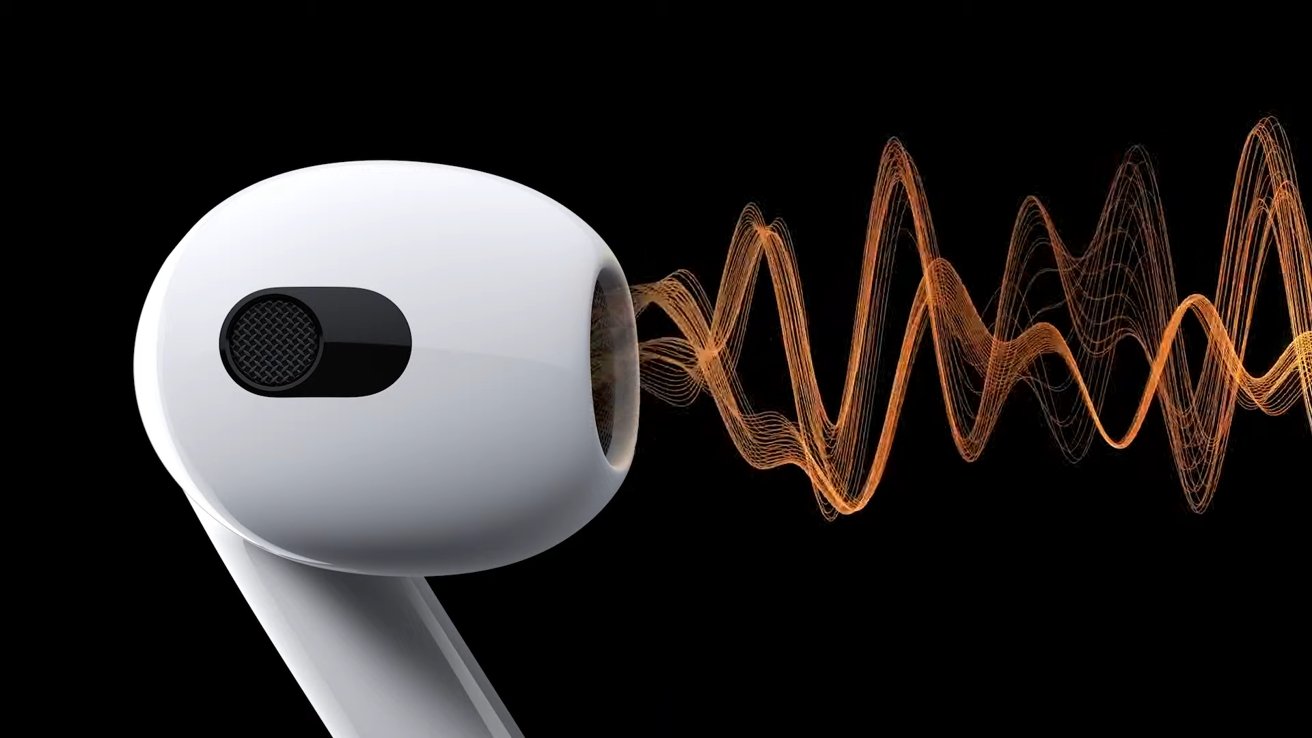 Things changed considerably for the latter half, as Apple brought out its 14-inch MacBook Pro and 16-inch MacBook Pro. The M1 Pro and Max improvements are impressive on paper, but coupled with the mini LED upgrade and the return of HDMI and a memory card slot, it makes for a very attractive package to content creators on the move.
Probably the only complaint anyone could have is the notch, that damned design decision from the iPhone range that snuck its way to the MacBook Pro. Sure, it's very obvious there's a cut-out section, but even if you learn to live with its existence and consider that it impedes in menu bars a little bit, it's worse knowing that Apple could've put a full TrueDepth system in there, but didn't.
Am I going to get anything shown from the event? Sure, I might shell out for third-gen AirPods when my existing cheap Bluetooth earphones inevitably die.
If I didn't already have an M1 Mac mini but also had a few thousand on hand, then I wouldn't think twice about grabbing a 14-inch MacBook Pro. But, as it stands, it feels too early to switch away from what I already have.
Mike Peterson
First off, the new MacBook Pro models seem pretty incredible. From a pure performance standpoint, it's amazing how much power Apple has packed into these systems. I don't even mind the notch very much, but that may be because my eyes are used to seeing one on my iPhone.
Like many users, I appreciate the return of MagSafe and the additional port options. Honestly, I didn't mind the Touch Bar all that much. However, the physical keys are probably much more useful to more people.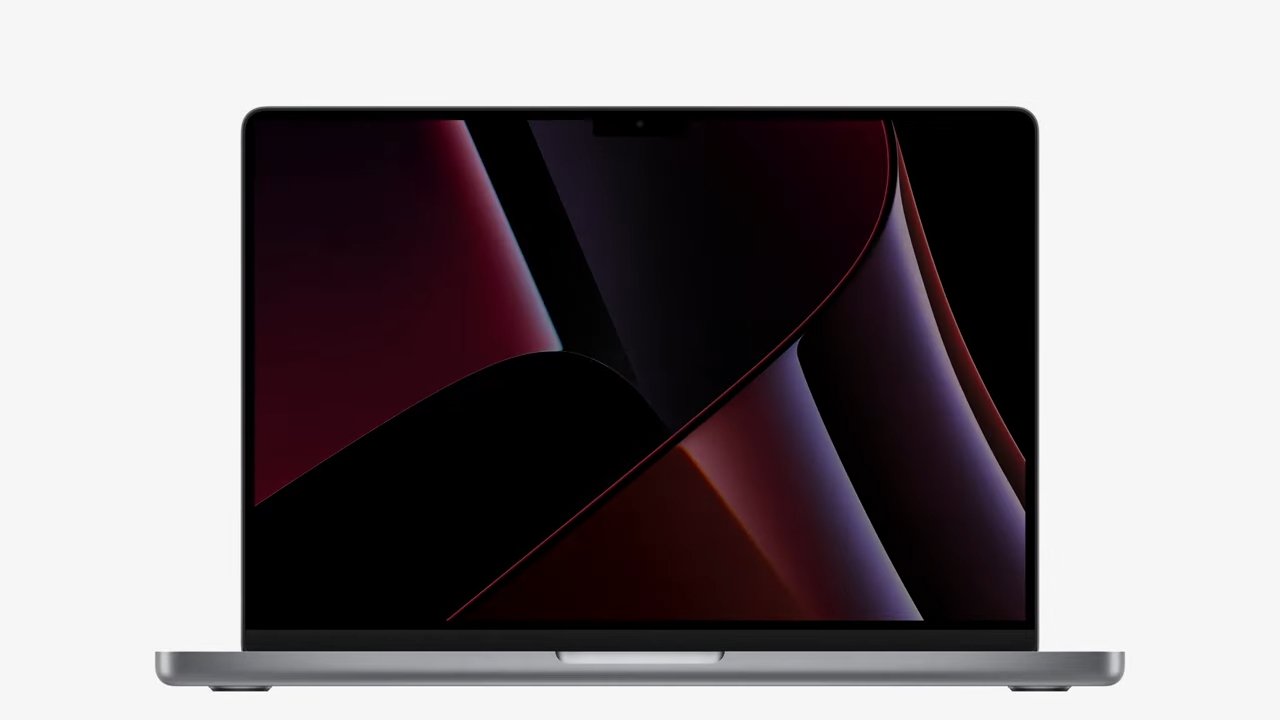 I don't think I'm going to rush to buy one of the new models. Instead, I'm going to get every second of life out of my current 2019 model. But it's nice knowing that whatever future MacBook Pro model I buy will be an iteration on these current devices.
The new AirPods seem fine, but the lack of adjustable ear tips made them a bit underwhelming. I know plenty of people who can't wear normal EarPods or second-generation AirPods because of the size and shape of the stems.
Apple Music's new Voice Plan is a confusing offering. Maybe it's good in theory, but I've had Siri misunderstand a simple command too many times for me to want to rely solely on the digital assistant.
Read on AppleInsider