Shipping estimates for Apple's Polishing Cloth pushed into January
Demand for Apple's new Polishing Cloth continues unabated, with estimated shipping times for the sold out accessory now dragging into December and January.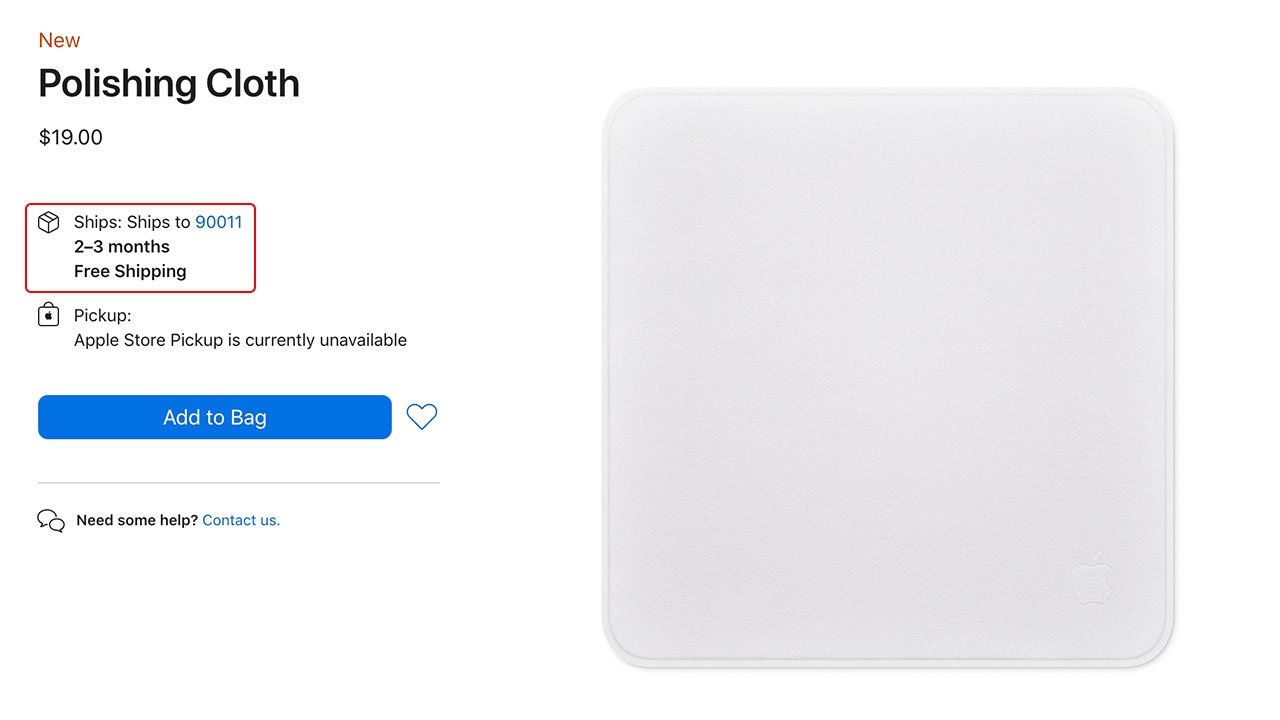 Introduced
on Monday
as an adequate cleaning tool for Apple displays like Pro Display XDR, the $19 Polishing Cloth
quickly sold out
on Apple's online storefront.
A day after launch, shipment estimates were pushed into November, and orders continued to pile up on Wednesday. As of this writing, orders placed through the online Apple Store will land at customer doorsteps between Dec. 20 and Jan. 17. In some regions shipping estimates are quoted as a more nebulous two to three months.
Made from a "soft, nonabrasive material," Apple markets the cloth as an ideal accessory for nearly all devices in its lineup, including the difficult to clean nano-texture glass of Pro Display XDR and iMac. The company provides a special cloth with displays that feature its bespoke nanometer-level glass treatment, but the accessory was previously not available as a standalone item.
Prior to the Polishing Cloth, Pro Display XDR and iMac owners looking to replace soiled or lost cloths had to contact Apple Support.
Read on AppleInsider