Apple tops Interbrand's best brands list for ninth consecutive year
For the ninth year in a row, global brand consultancy firm Interbrand placed Apple at the top of its annual list of the world's most valuable brands, assigning the tech giant a "brand value" of $408.6 billion.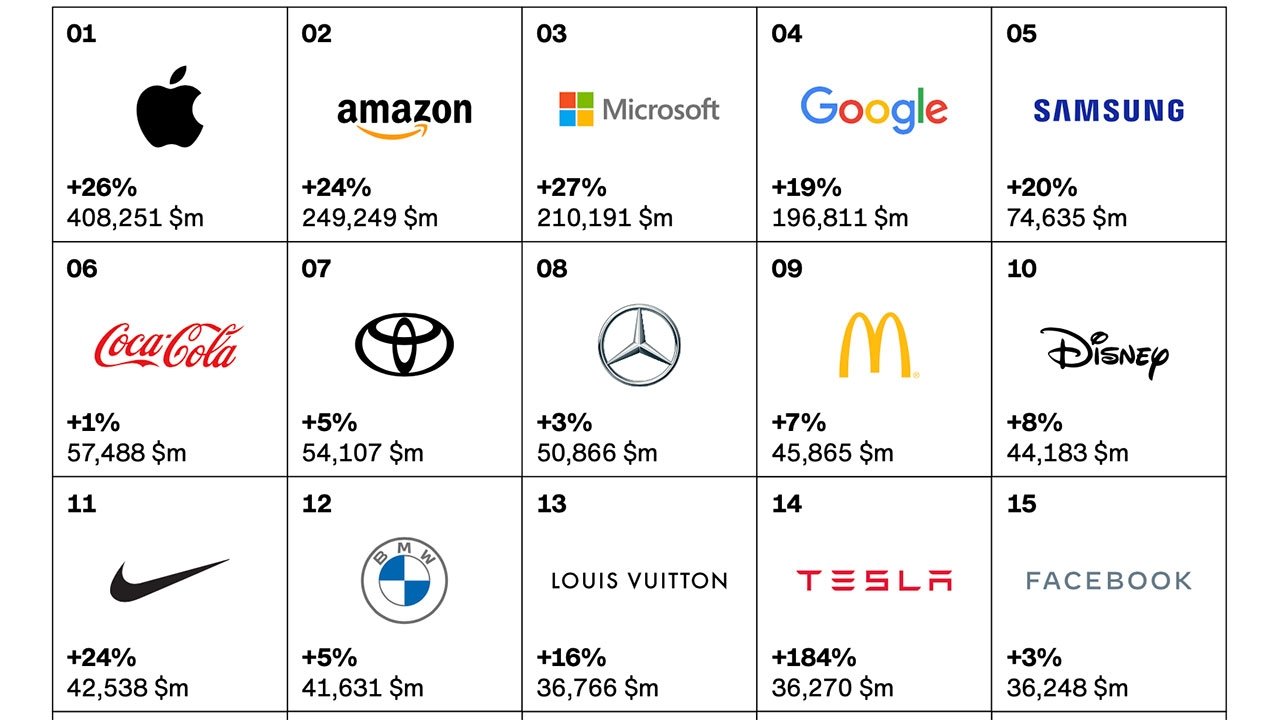 The $408.6 billion figure represents a 26% increase over last year's performance, when Apple's brand was
valued at $323 billion
.
Amazon and Microsoft took the second and third place spots with respective valuations of $249 billion and $210 billion, while Google and Samsung rounded out the top-five. For perspective, the collective valuation of Apple, Amazon and Microsoft accounted for 62.3% of the total value of the top ten brands evaluated in this year's report.
"[Apple] has diversified further into health care, (with the Apple Watch now recording blood oxygen levels), subscription-services in entertainment, data-storage and music, it has continued to stay close to customers and it continues to find strong online retail solutions despite complications caused by the pandemic," the Interbrand report reads. "Ultimately, Apple still demonstrates remarkable direction and a brand value that centres on providing the consumer a simple, seamless experience, which reflects its significant 26% increase in brand value."
Interbrand calculates brand valuation as a measure of brand strength, accounting for a variety of subjective internal and external factors like leadership, engagement and relevance. The result is an evaluation of a company's impact on customers, employees and investors. Strong brands exert influence on consumers, create a loyal following, attract and retain employees and lower the cost of financing, Interbrand says.
According to historical Interbrand data, Apple began to gain ground on tech segment competitors and household names like McDonalds and GE
in 2012
, ultimately unseating Coca-Cola as the world's most valuable brand
in 2013
.
Read on AppleInsider