Apple Car battery talks breaking down under weight of Apple's demands
Apple's attempt to have two battery manufacturers build plants exclusive to the
Apple Car
have failed, with only a glimmer of hope remaining that they will start up again.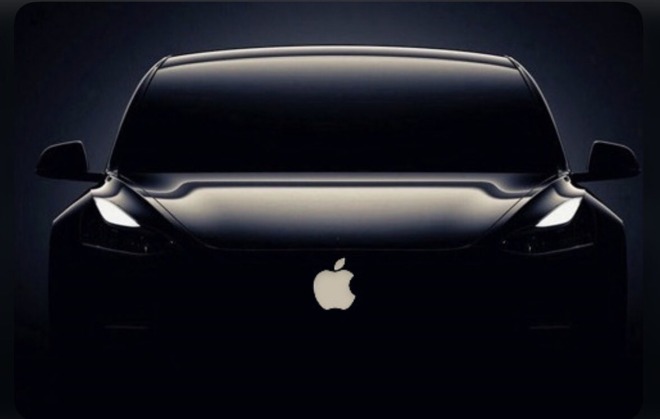 Credit: Apple
Two of three potential Apple Car vendors are reportedly having difficulty meeting Apple's production requirements. Specifically, a new report claims that the main stumbling block is manufacturing advanced lithium ion phosphate (LFP) batteries in the United States for Apple, and the effort it would take for exclusivity.
Suppliers cited in the report are BYD and CATL. CATL is the world's main battery manufacturer for electric vehicles.
CATL is a Chinese firm, which is said to be complicating matters. It reportedly had difficulty sourcing appropriate staff in the US suitable to assembling a product development team just for Apple.
BYD has a plant in the US already, seemingly making it a better choice. However, the company allegedly said to Apple that it would not build a plant just for the Apple Car.
The report on
Friday morning
from
Reuters
claims that the companies told Apple at some point in the last two months that they were not able to meet Apple's requirements.
Since both manufacturers told Apple that they would not be able to meet demands, talks have stalled. Both companies, however, are said to remain open to overtures from Apple.
A representative from CATL issued a statement about the report to
Reuters
. In its statement, it said that it is "evaluating the opportunity and possibility of manufacture localization in North America." Historically, the company has spun off a dedicated team for each customer.
Apple has been developing vehicular systems since 2014. At the time, it was developing its own physical passenger vehicle.
Since then, however, Project Titan has undergone
restructurings
,
staff cuts
, and a change of direction to
autonomous systems
.
Despite that reported shift in focus,
rumors
,
hires
, and patents have all suggested that Apple is still mulling the release of a physical car.
In December 2020, Apple was said to have
moved
its car division to the leadership of AI and Siri chief John Giannandrea. According to
Reuters
, Apple's vehicular development have progressed to a point that it now aims to build a consumer vehicle itself.
That lines up with predictions from oft-accurate analyst
Ming-Chi Kuo
, who has previously forecast an "Apple Car"
could arrive
sometime between 2023 and 2025. Kuo also recently said that Apple was
working
with long-time supply partner TSMC on a chip for a Tesla-like Apple Car.
Apple reportedly began talks with Canadian mobility technology firm Magna International -- known for producing parts for automakers like General Motors, BMW, and Tesla -- to discuss manufacturing the vehicle. However, those discussions reportedly flamed out when Apple's exact car plans became unclear.
Read on AppleInsider