Pixelmator Pro 2.2 launched with Shortcuts, M1 Max support
Mac image editing app Pixelmator Pro 2.2 Carmel has been updated to fully support
macOS Monterey
, and to take advantage of the M1 Pro and M1 Max processors.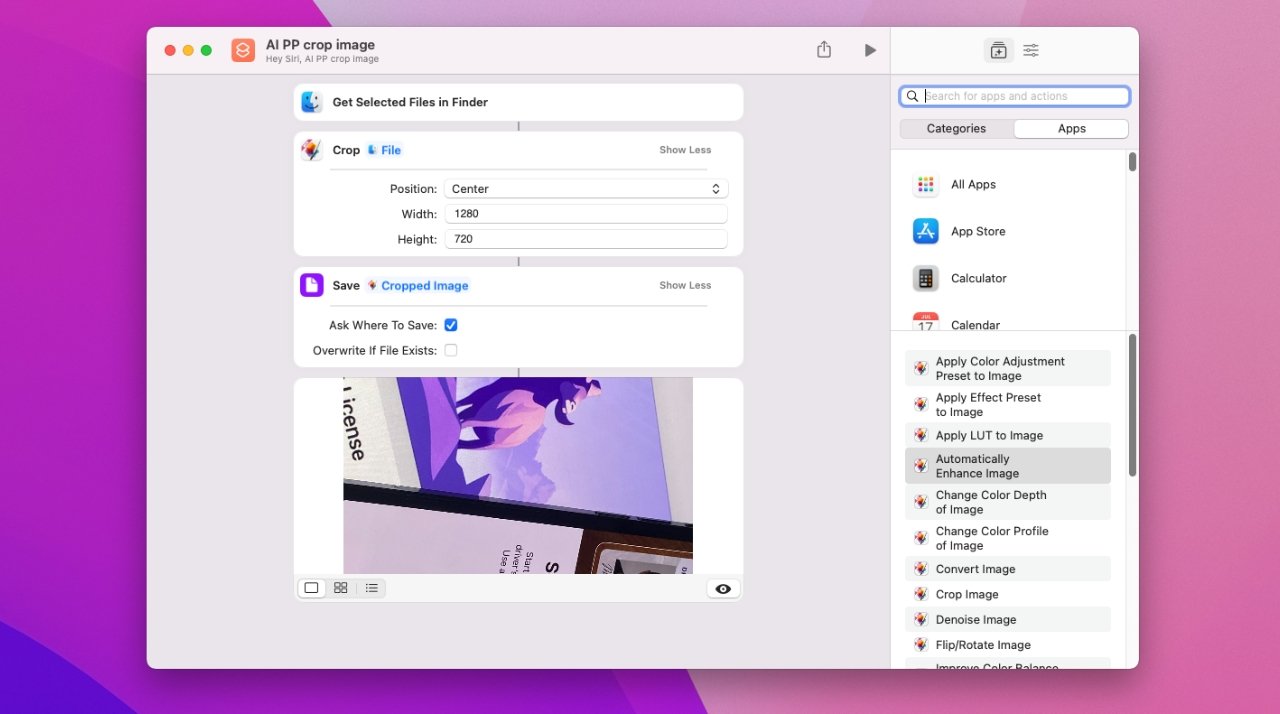 Pixelmator Pro 2.2 brings extensive Shortcut support
Following a
limited beta period
, Pixelmator Pro 2.2 is now available. Its chief visible addition is extensive use of Shortcuts, new to macOS Monterey.
"Shortcuts makes its grand entrance to the Mac and boy do we love it!" says the company in
a blog post
. "So much so that we've added 28 dedicated Pixelmator Pro actions, including all our ML-based tools (Super Resolution, Enhance, Denoise, Match Colors, and Crop)."
"We've also got some new, Shortcuts-exclusive features, like automatic background removal for photos of people!" it continues.
Similar to how Photoshop's batch actions work, Shortcuts are chiefly stored outside Pixelmator Pro. Six example ones are included in the app's What's New display, but otherwise they are initially used from within the Shortcuts app.
Creating a new Shortcut and choosing Pixelmator Pro from the list of apps, shows all of the new automation tools. They range from "Apply Color Adjustment Preset to Image," to "Trim Image."
Pixelmator Pro's image features can be added to any Shortcut, and mixed with those from any other app. So a user could create a complex batch process that matches colors of photos, inverts them, replaces layers, and then emails the resulting image somewhere.
Away from Shortcuts, Pixelmator Pro has now added the overdue ability for the app to open images saved by its iPad sister title, Pixelmator Photo. As well as opening them, Pixelmator Pro will preserve nondestructive edits made in the iPadOS app.
The company claims that under M1 Pro and M1 Max, its Machine Learning-based Super Resolution tool is up to 15 times faster than it was on Intel Macs.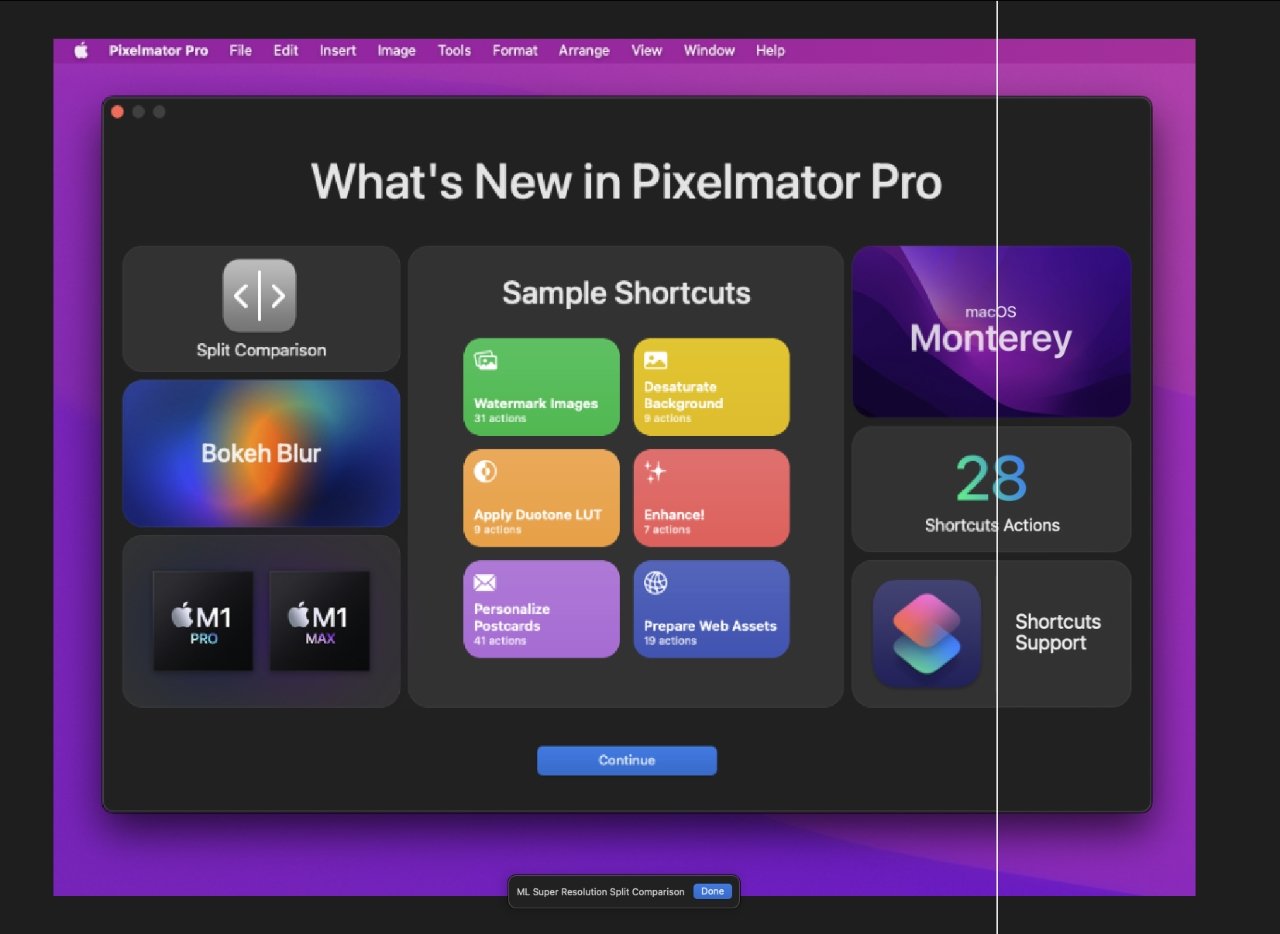 Pixelmator Pro's own What's New page -- with example Shortcuts -- with a Split Comparison showing the ML-based Super Resolution
That success of that ability to enlarge an image without distorting or pixellating it, does depend on the original image. In
AppleInsider
testing, it's invariably been impressive, but nonetheless better at certain images than others.
There's now an automatic Split Comparison, though, which shows both the original image and what a Super Resolution version would look like. Very often, the image quality difference is indistinguishable, but when it is noticeable, the Super Resolution can be abandoned.
Pixelmator Pro 2.2 Carmel is a free update to existing users. It
costs $39.99
in the Mac App Store.
Read on AppleInsider