Oura Smart Ring upgraded with continuous heart rate tracking
Oura's third generation of smart ring makes some changes to the compact fitness wearable, including new biometric tracking features and a monthly subscription plan.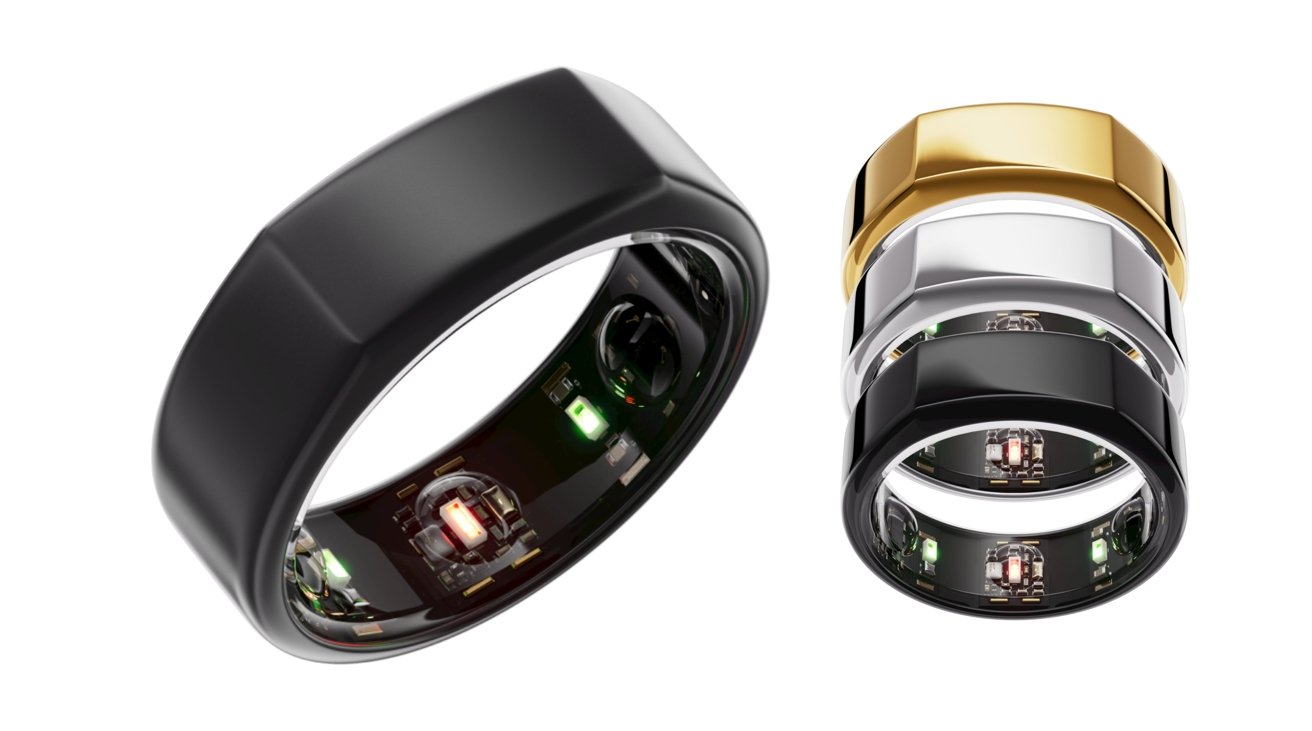 The latest edition of the
Oura
smart ring is the third iteration of the form, providing fitness tracking functions in a compact wearable form. For 2021, the device adds in a number of new sensors at the same time as new features.
The temperature sensors have more than doubled to seven in total, with a new optical heart rate sensor, capable of tracking a user's heart rate throughout the day. The
previous model
did so at night, doing so for sleep tracking.
The new sensor will now provide daytime heart rate data, as well as live rates. A blood oxygen sensor provides details about how much oxygen is left in your bloodstream, though that functionality will be arriving in 2022 along with improved sleep stage tracking.
The temperature readings will apparently enable the smart ring to predict periods, with claims it can predict cycles up to 30 days in advance and offer alerts six days before the period starts. The feature will also adapt to the user over time, adjusting based on the user's own biological changes.
Accompanying the third-generation ring is a subscription model, one that provides users with daily health insights and personalized recommendations, along with educational videos and audio.
The ring is made from titaniu, and is water resistant at a depth of 100 meters (328 feet). Weighing between 4 and 6 grams, depending on the size, it includes a battery that lasts for between 4 and 7 days, and connects to Apple Health.
Due November 15, the new Oura Smart Ring will cost $299, while the monthly subscription feature is $6.99 per month, though pre-orders will get 6 months of the service for free.
Read on AppleInsider