Apple's 140W 16-inch MacBook Pro charger gets the teardown treatment
Peripherals company ChargerLab has taken apart Apple's first-ever GaN charger, the 140W one for the 16-inch
MacBook Pro
, and detailed every component sourced.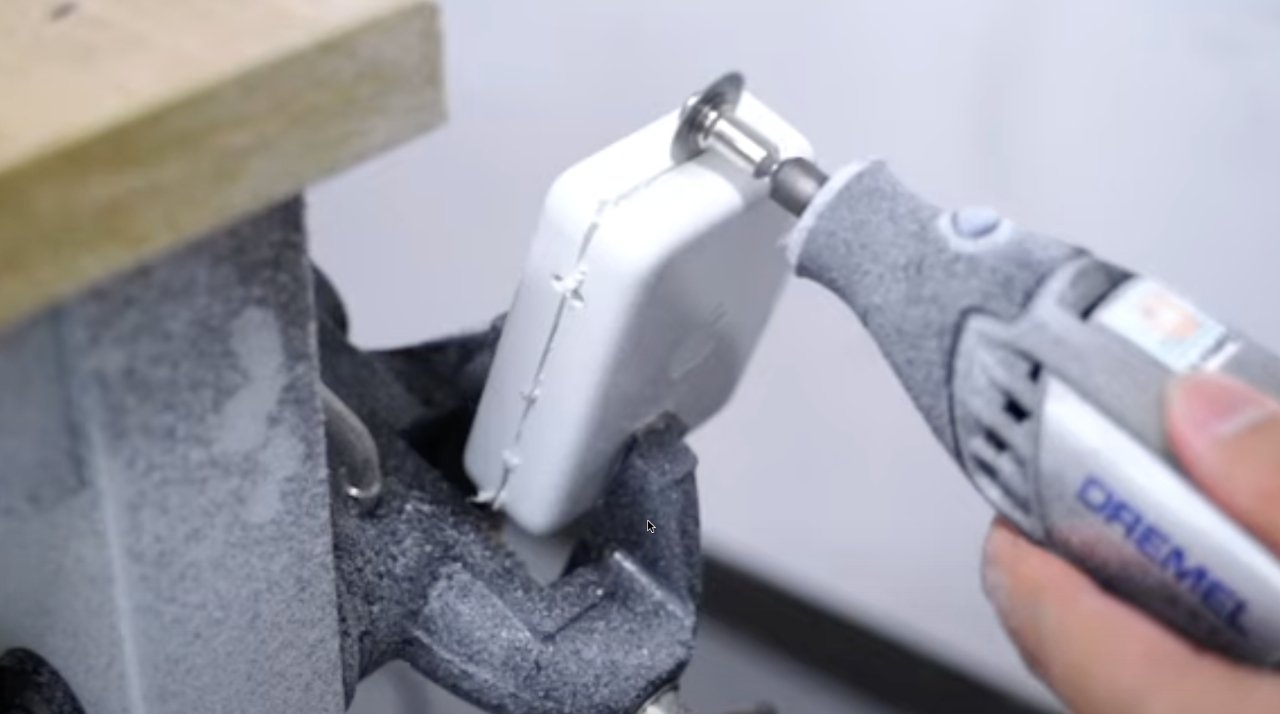 Do not do this at home
It was already known that Apple uses gallium nitride in its new 140W charger for the 16-inch, and that it was done to
improve power delivery
while keeping a small footprint. Now a teardown company has stripped a unit to uncover every detail of its construction and design.
ChargerLab, previously known for learning early that Apple would adopt a 96W USB-C power adaptor for the MacBook Pro in 2019, has listed every component.
The company concentrates on how this is the first time Apple has used GaN, and says that as Apple is an industry leader, it expects "more and more manufacturers" will use the technology.
The charger is Apple's first to employ
gallium nitride
, or GaN. GaN is a material that allows for higher voltage capacity and reduced energy loss due to heat, for example.
The efficiency of the material enables producers to create physically smaller chargers with similar capabilities to more conventional production methods. Apple's new charger also implements the USB-C Power Delivery 3.1 standard, making it cross-compatible with other hardware that adheres to the same standard.
For the 16-inch model, users can recharge using either MagSafe 3 or Thunderbolt 4, but the 140W fast charging capability of the new charger won't get hit unless the MagSafe port and Apple's charger are used together.
The new 140W charger is being sold as a separate purchase to the MacBook Pros, at
$99
. That price excludes the
$49
USB-C to MagSafe cable.
Read on AppleInsider