Apple slashes iPad production to meet iPhone 13 demand
Posted:
in iPhone
edited November 2021
Apple in recent months severely slashed production of its iPad lines to dole out scarce components to
iPhone 13
, according to a report Tuesday, suggesting that the global chip shortage is having a greater impact on Cupertino than previously suspected.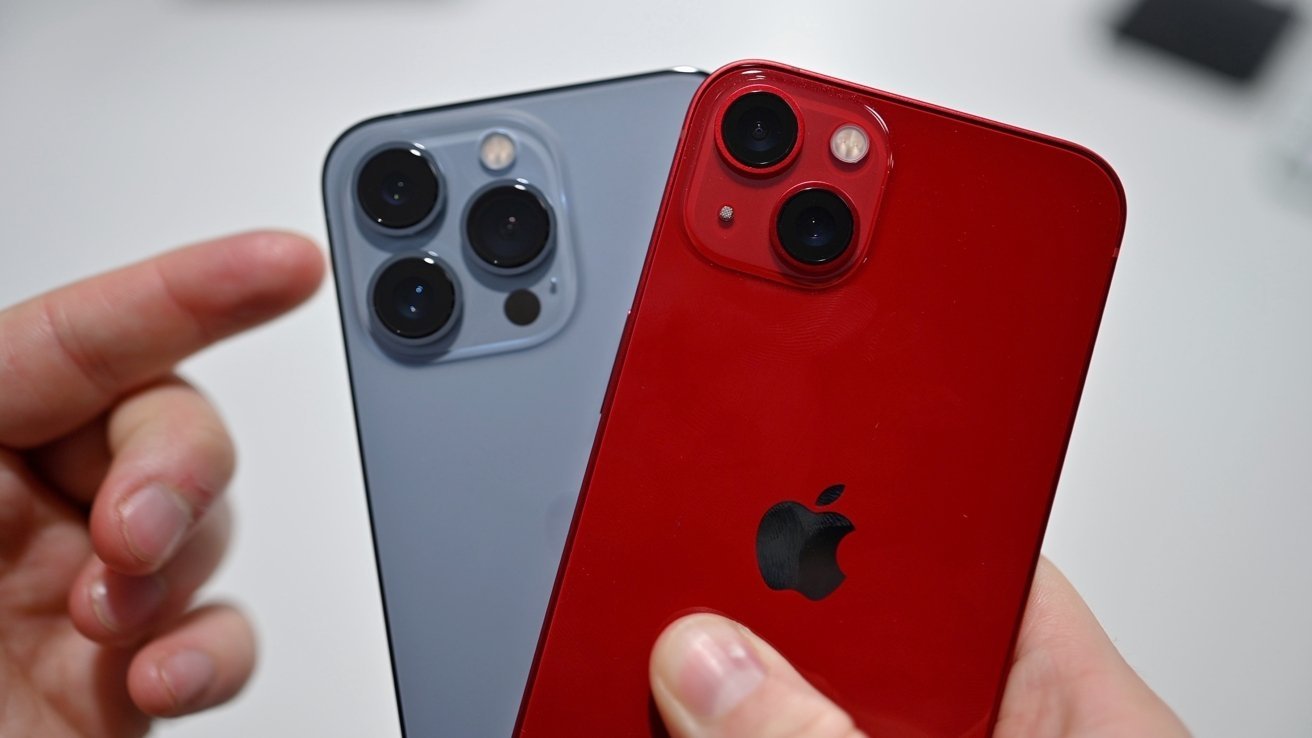 Citing sources familiar with the matter,
Nikkei Asia
reports
iPad
production
was down 50%
from Apple's planned output for the past two months, a direct effect of shifting chips bound for the tablets to flagship iPhone 13 handsets. In addition to cannibalizing iPad, Apple is also reaching into older iPhone production lines to sate an increasingly thirsty iPhone 13 supply chain.
Like other companies, Apple's major hardware platforms share a number of common chips including "legacy nodes" like modems and power management silicon. Even with its outsized buying power and preferential business arrangements, Apple is apparently susceptible to fallout from the global chip crunch and, according to the report, reallocated these parts to keep iPhone 13 assembly facilities humming. Reports last year suggested the tech giant did much the same -- iPad manufacturing was decelerated to boost iPhone 12 inventory.
Apple is prioritizing iPhone 13 over iPad in part because of internal forecasts that predict stronger demand for the smartphone in Western markets as the COVID-19 pandemic subsides, sources said. The change has left some new iPad and
iPad mini
buyers waiting several weeks for delivery, depending on region, configuration and order date.
Data from market research firm IDC suggests iPad shipments
shrunk
year-over-year for the first time since the virus took hold, though Apple still managed to increase its slice of the segment as work from home trends continued.
Apple's iPhone strategy appears to be working. On Monday, JP Morgan noted average delivery estimates for certain high-end
iPhone 13 Pro
models
have improved
as lead times for other variants moderated in the phone's seventh week of availability, indications that the supply chain is strengthening.
During an earnings conference call last week, CEO Tim Cook said supply chain woes
cost Apple $6 billion
in the fourth fiscal quarter of 2021, adding that ongoing issues are anticipated to have an
even larger impact
in the coming quarter. Despite the supply shortfall, Apple is on track to report record revenue for the December period, Cook said.
Read on AppleInsider