Apple could see record-breaking iPhone sales in Europe - if it can keep up
Posted:
in iPhone
edited November 2021
If Apple can meet demand, it's predicted to have record-breaking
iPhone 13
sales in Europe as the market returns to normal after the pandemic.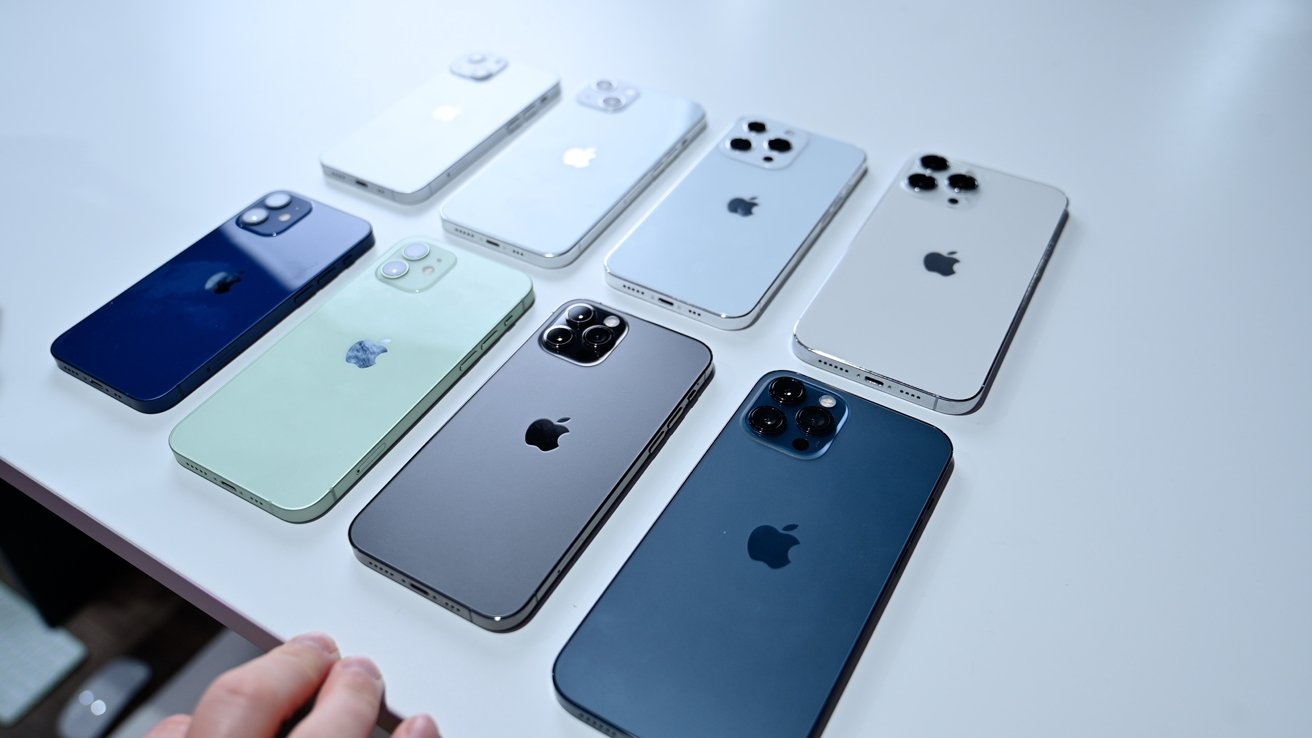 Apple's iPhone 13 range
Globally, Apple has continued to dominate with the iPhone taking a full
three quarters
of all smartphone profits in the second quarter of 2021. Now that success appears to be continuing, with new research predicting a record-breaking fourth quarter in Europe -- depending on the global chip shortages.
According to
Counterpoint Research
,
Apple had
a "great year," while rival Samsung had "supply woes earlier on."
"The iPhone 13 launch was a big success for Apple," says
Counterpoint
. "Despite going on sale towards the end of September, the iPhone 13 appeared to be more popular than last year's iPhone 12."
"If it can keep up with demand (which seems to be a challenge in some markets)," it continues, "Apple may well be in for a record-breaking Q4 in Europe."
For Q3 2021,
Counterpoint
say Apple had a 22.1% share of overall sales, as compared to 17.6% in the same period of 2020. The research firm says that's 24% year over year growth, and 5% quarter over quarter.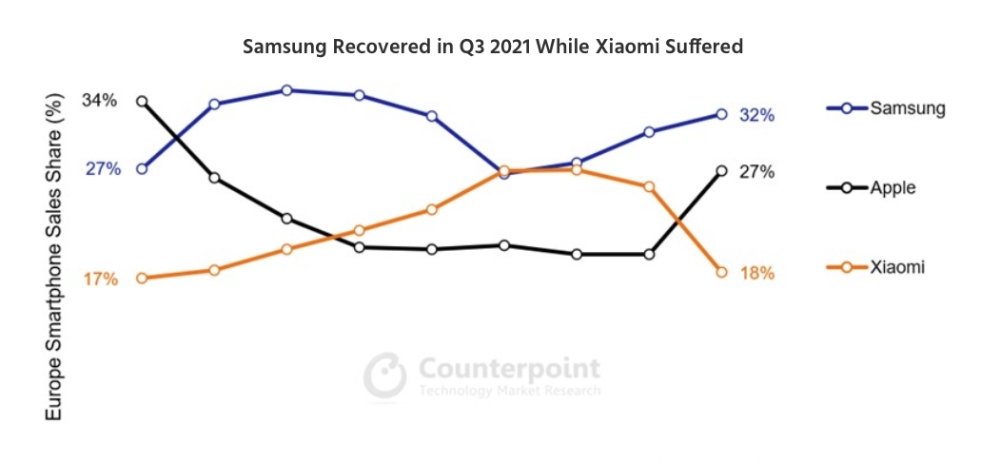 Source: Counterpoint
Samsung remains the most successful vendor by number of phones sold, but it has struggled. For the same period, it had 30.4% sales share, compared to 35.8% in Q3 2020. That's a YoY fall of 16%, and a QoQ drop of 6%.
"Samsung retained its top spot having largely recovered from its supply woes earlier on in the year," says
Counterpoint
. "But it was still down both annually and sequentially. Having said that, it could have been worse had it not been for the popularity of the Galaxy Z Flip 3, particularly in Western Europe."
Read on AppleInsider