Bids for the 'world's first USB-C iPhone' eclipse $85,000 on eBay
An
iPhone
that has been modified with a USB-C port instead of a Lightning connection is up for auction, and the latest bids have driven the price over $85,000.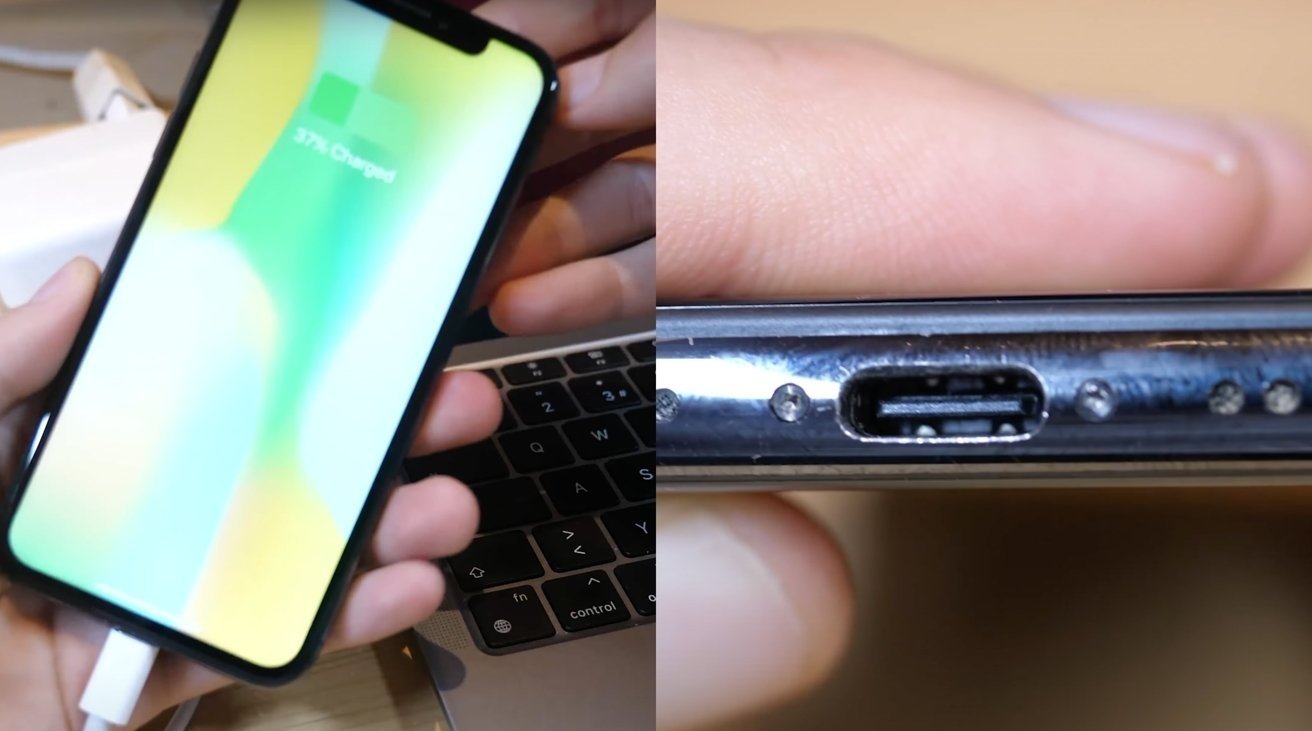 Credit: Kenny Pi
Ken Pillonel, a robotics engineer, showed off the USB-C device
back in October
. On Monday, Pillonel released a video detailing how he engineered the device and announced that it would be
put up for auction
.
As of Thursday morning, the eBay listing for the USB-C iPhone has now reached a
bid of $85,550
.
Pillonel says the device has been seen by "more than a million people," and describes it as a "true piece of collection for any Apple fanboy out there."
There are some stipulations in the auction, however. Pillonel requires bidders to agree that they will not restore, update, or erase the device, will not use it as their daily driver, and will not open up the device's case.
"I guarantee that the phone will work when you receive it but if you don't follow the aforementionned [sic] guidelines you are on your own," he wrote. "So basically you can do whatever you want with it but don't expect anything from me if you break something. It is just a prototype."
If
$85,550
seems a bit pricy, Pillonel has released the project on GitHub. However, the process is in-depth and will void any warranty on a device.
Read on AppleInsider