Twelve South announces workout-friendly ActionBand for Apple Watch
Take your gym experience to the next level by snagging TwelveSouth's new ActionBand -- a soft, absorbent
Apple Watch
band designed to keep up with your most intense workout sessions.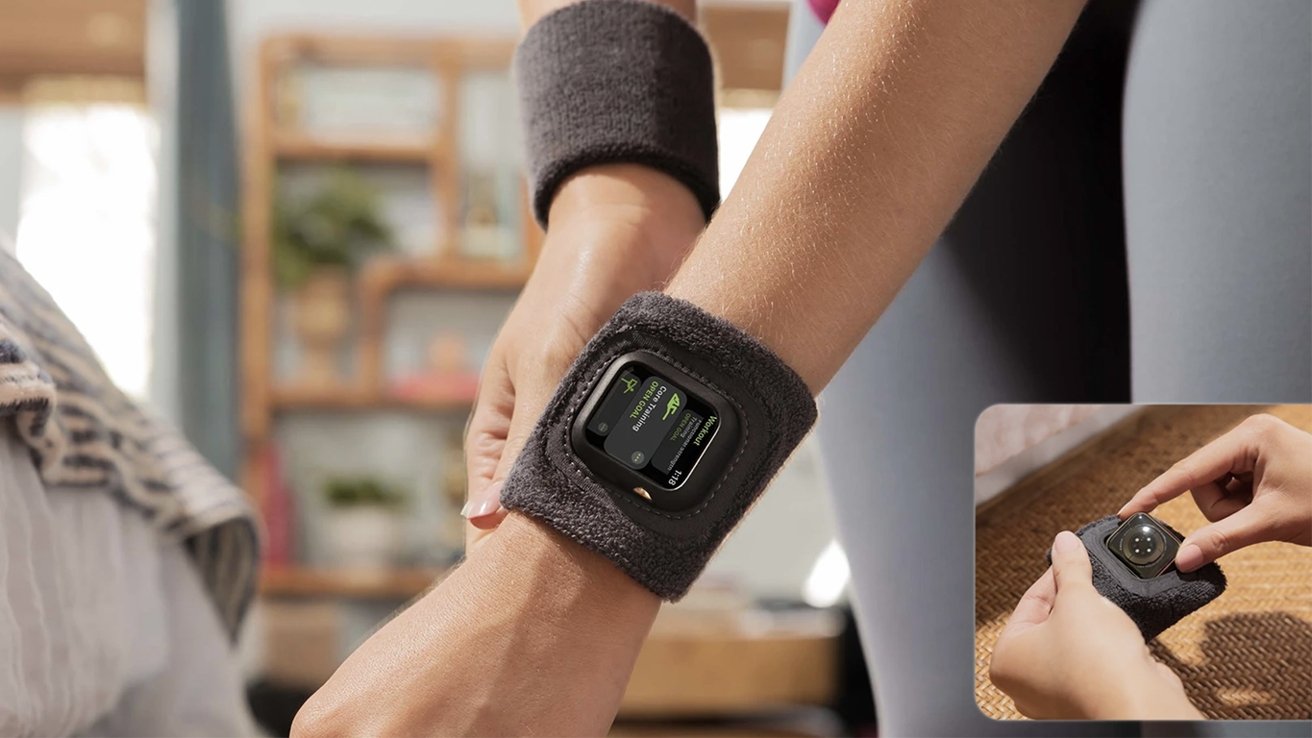 If you've worn your Apple Watch to the gym, you know that certain bands don't work so well. Some Watch bands can pinch or pull when you're working out, while others can get sweaty and stay wet long after you've left the gym.
That's where ActionBand comes in. It's crafted from terry cotton -- the same material bath towels are made out of -- which is designed to hug your wrist and wick away sweat while you work out. Its flexible design is perfect for yoga, weight lifting, or just going for a jog.
Once you're done with your workout, pop your Apple Watch out of the ActionBand frame and reattach your favorite Watch band. Never leave the gym with a sweaty wrist again.
Each ActionBand set includes two bands: one that features an Apple Watch frame and one without. In addition, the bands are machine washable, allowing you to throw them in the wash with the rest of your gym gear.
The ActionBand is compatible with the Apple Watch Series 4, 5, 6, and
Apple Watch SE
, and compatibility with the
Apple Watch Series 7
will be coming soon.
The ActionBand is available for $29.99
, with a 20% discount if you order three or more.
Read on AppleInsider