Morgan Stanley expects Apple to be 'game changer' in Augmented Reality
Investment bank Morgan Stanley has advised clients that AR will see "liftoff" once Apple enters the market, says launches are coming soon.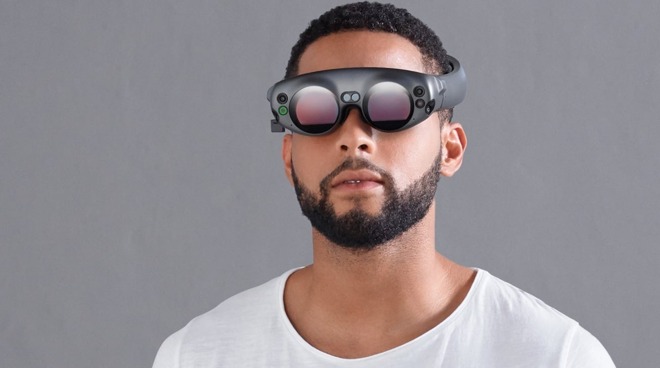 Credit: Magic Leap
Tim Cook
has
repeatedly said
that Apple sees augmented reality as important, and the company has filed very many patents regarding
Apple AR
. Now Morgan Stanley notes that "Apple's patent portfolio is beginning to mirror the period prior to the Watch launch."
In a report called "Augmented & Virtual Reality," seen by
Investors.com
,
the investment bank
says both that launches are getting close, and that Apple will bring AR into the popular mainstream.
"Apple's entry into the eyewear market will be the game changer for all participants as the technology gets normalized and popularized," it says. "Apple has a long history of disrupting new markets and ultimately growing the addressable market size well beyond initial expectations."
"The enormity of the technical challenge -- compressing daylong battery, 5G, compute, cameras, LiDAR, projectors and wave guide lenses into a lightweight, attractive pair of glasses -- is hard to overstate," continued Morgan Stanley analysts. "But we are approaching liftoff."
Separately, analyst
Ming-Chi Kuo
has claimed that production of Apple's first AR headset now won't begin until the
end of 2022
.
Read on AppleInsider