Shareholder resolution potentially pushed Apple to announce Self Service Repair
A recently filed shareholder resolution calling for Apple to reverse its "anti-repair practices" could have been a key factor in the tech giant's surprise decision to launch a "Self Service Repair" program.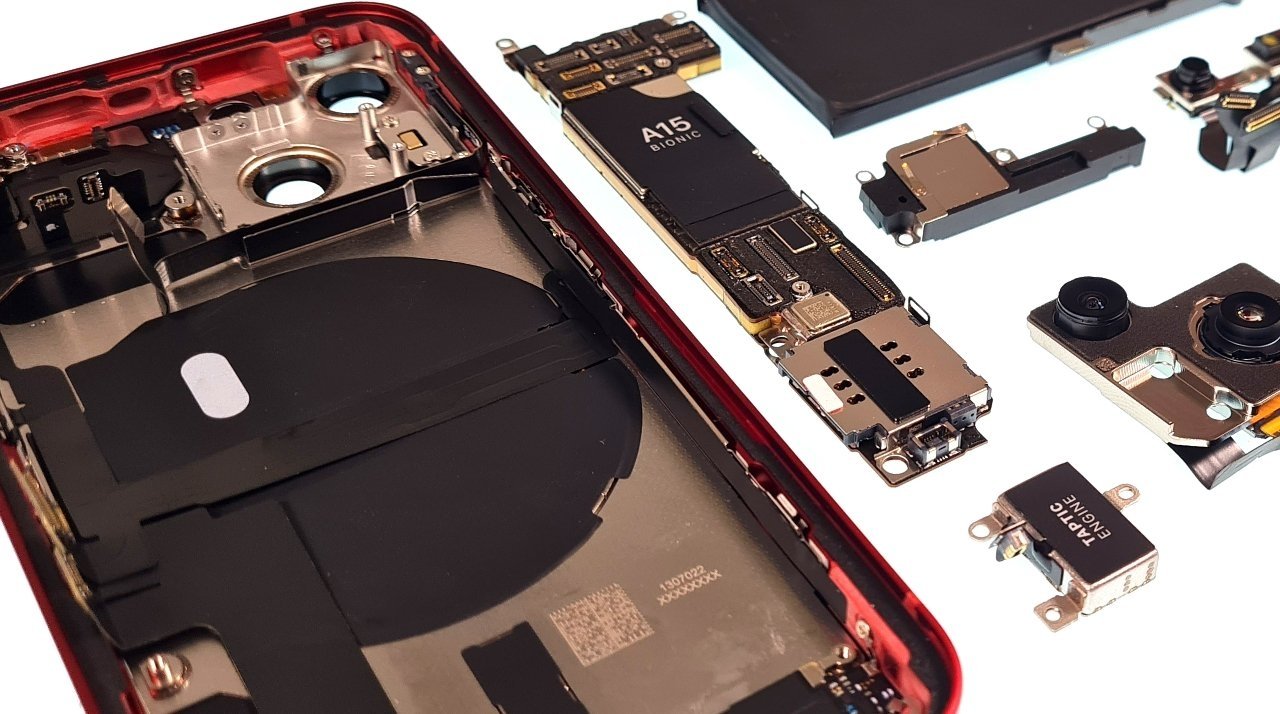 Announced on Wednesday, the
new initiative
ostensibly allows customers to perform certain repairs on
iPhone 12
and
iPhone 13
devices, with plans to expand support to
Macs
with
M1 chips
.
The move, a turnabout from longstanding corporate policy that argued device repairs are too dangerous for general consumers, was met with
cautious jubilation
from repair experts and right-to-repair advocates. As noted by
The Verge
, however, the announcement arrives at a
critical time
for Apple, which has been battling state-level independent repair legislation and federal regulations designed to reinvigorate competition in the repair market.
While Apple's ultimate decision to launch Self Service Repair likely arose from a confluence of factors, the timing of today's bulletin appears to be in response to a shareholder resolution filed in September.
U.S. PIRG and affiliated mutual fund company Green Century Capital Funds
called on Apple
to reverse course on "anti-competitive repair policies." The resolution took issue with the tech giant's
comprehensive lobbying campaign
against right-to-repair measures, saying the company's position on the matter runs contrary to its corporate sustainability promises.
"Consumers want to reduce their own carbon footprints by fixing their electronics, and Apple must help them get there," Green Century President Leslie Samuelrich said at the time. "It's what's best for the company, its consumers and the planet."
For its part, Apple maintains independent and out-of-network repairs pose risks to
consumer safety
and
security
.
Apple attempted to block the resolution by lodging a no-action request with the Securities and Exchange Commission in October, reports
The Verge
. The company argued that Green Century's bid to have Apple draw up a report on the environmental and societal impact of device repair policies impinged on normal business operations and was therefore in violation of the SEC's guidance on shareholder proposals.
The SEC in November issued new guidance on no-action requests that allows for exceptions when a proposal raises "significant social policy issues." Green Century advocate Annalisa Tarizzo told the publication that the change shifted the dynamic of the conversation in its favor.
"It wasn't a guarantee that the SEC would side with us, but the new guidance indicates it's very likely we would prevail," Tarizzo said. "It effectively took away a lot of Apple's leverage in the process."
Green Century was scheduled to respond to the no-action request today, but instead opted to withdraw the resolution after Apple's introduction. The new program ticks many of the boxes Green Century sought to address.
Apple spokesperson Nick Leahy declined to comment on whether the shareholder proposal played a role in todays' announcement, saying only that Self Service Repair "has been in development for well over a year."
Read on AppleInsider