Apple halts online sales in Turkey as economic crisis worsens
Apple temporarily suspended online sales of its devices in Turkey as the country's economy reels amid fallout from a highly controversial monetary policy enabled by President Recep Tayyip Erdogan.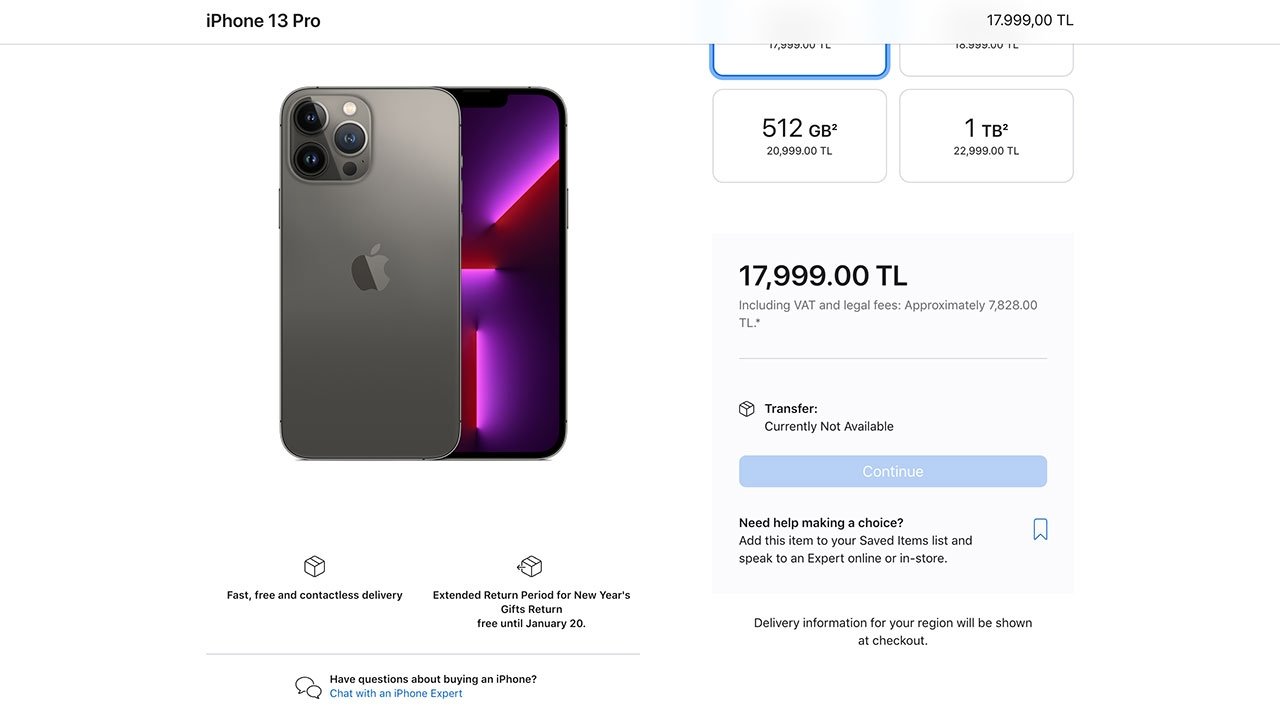 Apple has not announced an official halt to sales, but online shopping appears to be temporarily unavailable due to economic instability in the region.
While the online storefront is currently live and displays complete product listings, specifications and prices, customers are unable to add items to their cart. Instead, the website reports nearly all devices as unavailable.
Turkey's lira crashed 15% on Tuesday, a day after Erdogan said there would be no backing down from a contentious monetary policy that has seen the country's central bank slash interest rates amid soaring inflation. The lira traded at a record low of 13.44 to the dollar before recovering to 12.86 against the dollar later in the day,
reports
Reuters
.
The lira has shed 45% of its value this year, dropping a precipitous 22% in the last week alone.
The selloff is in response to Erdogan's push to cut rates in what he views as a viable strategy to bolster exports, investment and jobs, the report says. Inflation rates are hovering at close to 20%, dramatically increasing the price of goods while at the same time devaluing Turks' earnings.
MacRumors
reported on the development
earlier today
.
It is unclear when Apple will reverse course and restart online sales in the country, but it could be some time given the ongoing economic strife.
Read on AppleInsider