Apple celebrates Ghana's 'Model of Hope' response to AIDS, coronavirus
Ghana's AIDS relief efforts were badly affected by the
coronavirus
pandemic, but Apple describes how the region's "Model of Hope" project has continued.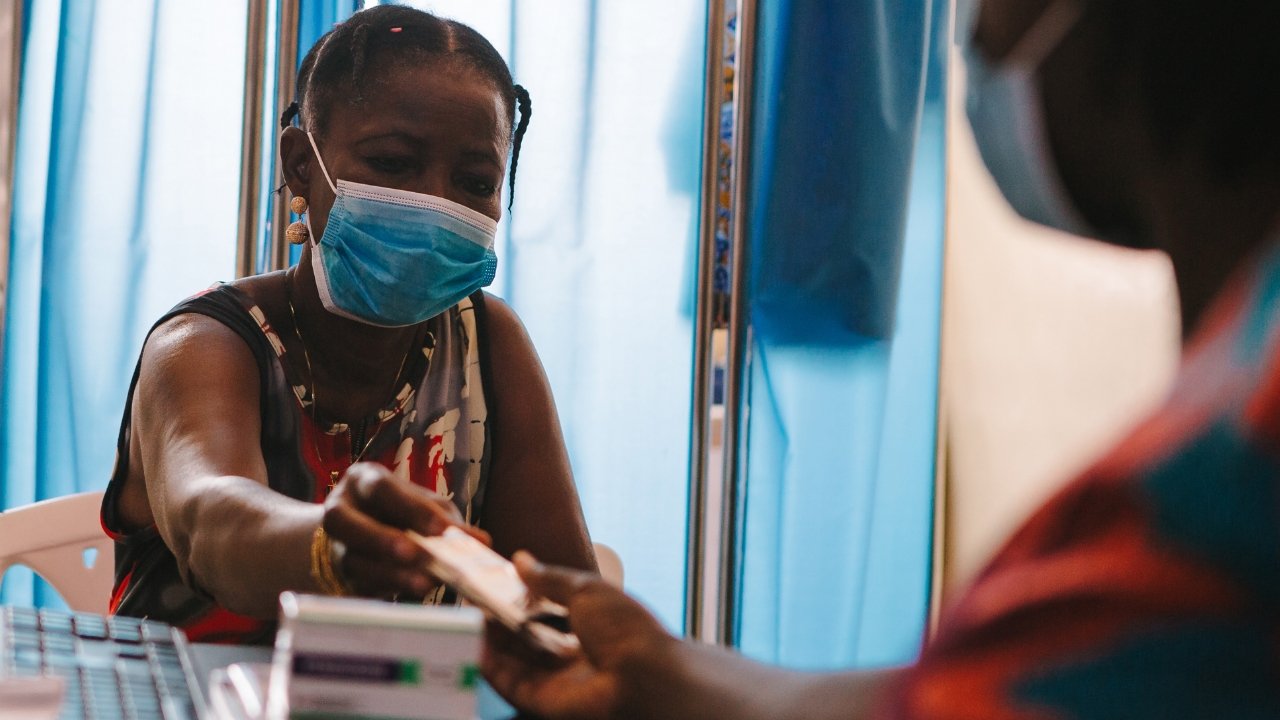 Ghana's "Model of Hope" program is getting vital HIV treatments to patients
As part of its
marking of World AIDS Day
,
Apple has recounted
how its customers' PRODUCT(RED) contributions have helped HIV patients in Ghana continue to receive medication.
"Model of Hope" is a program run by the Christian Health Association of Ghana (CHAG). It's a community-based organization, supported by the Global Fund, which relies on people living with HIV helping others who have tested positive.
Key to this is the provision of lifesaving antiretroviral therapy medication (ART), but COVID-19 meant people were not coming to hospitals.
"When it's time for them to come in to get their medication, sometimes they don't because of COVID," said Joseph, a 27-year-old with HIV, who helps with the program. "Because they are afraid -- they think, 'When you come to the hospital, you get COVID,' so many do not come at all."
Apple says that Joseph is one of 13.8 million people who has access to ART because of the company's contributions to the Global Fund and PRODUCT(RED).
"Had the groundwork not been laid for fighting HIV over the last two decades by the Global Fund and contributing partners like Apple," said Luisa Engel, (RED)'s Chief Impact Officer, "so much of what we're doing today to address larger healthcare issues, including COVID-19, would not be possible."
"The healthcare worker that was trained to fight the spread of HIV is also going to be able to diagnose your child with malaria, to make sure your blood sugar looks right if you have diabetes, and put a COVID-19 vaccine in your arm," continued Engel. "So there's a much bigger health impact that comes from the community infrastructure built by the Global Fund and supported by companies like Apple."
People with HIV must take ART every day. "Model of Hope" volunteer workers have been getting the medication to them.
"When COVID struck, we had a lot of businesses shut down and we had a lot of movement restricted," said Kafui Kornu, CHAG's senior communications officer. "So the Model of Hope system helped in that regard, and they've been doing very well identifying [those in] need and delivering their drugs to them."
"When they go, they identify that it's not just that a person doesn't want to come," continued Kornu, "but there's actually some other problem that needs to be solved to enable them to get access to the drug."
Apple has announced that it is to continue directing a portion of the PRODUCT(RED) contributions to the COVID-19 efforts
through to the end of 2022
.
Read on AppleInsider