Luna Display update adds 5K resolution option and PC to Mac mode
An update to the dual-screen app Luna Display adds support for 4K and 5K displays, plus allows PC users to treat a
Mac
as a second display.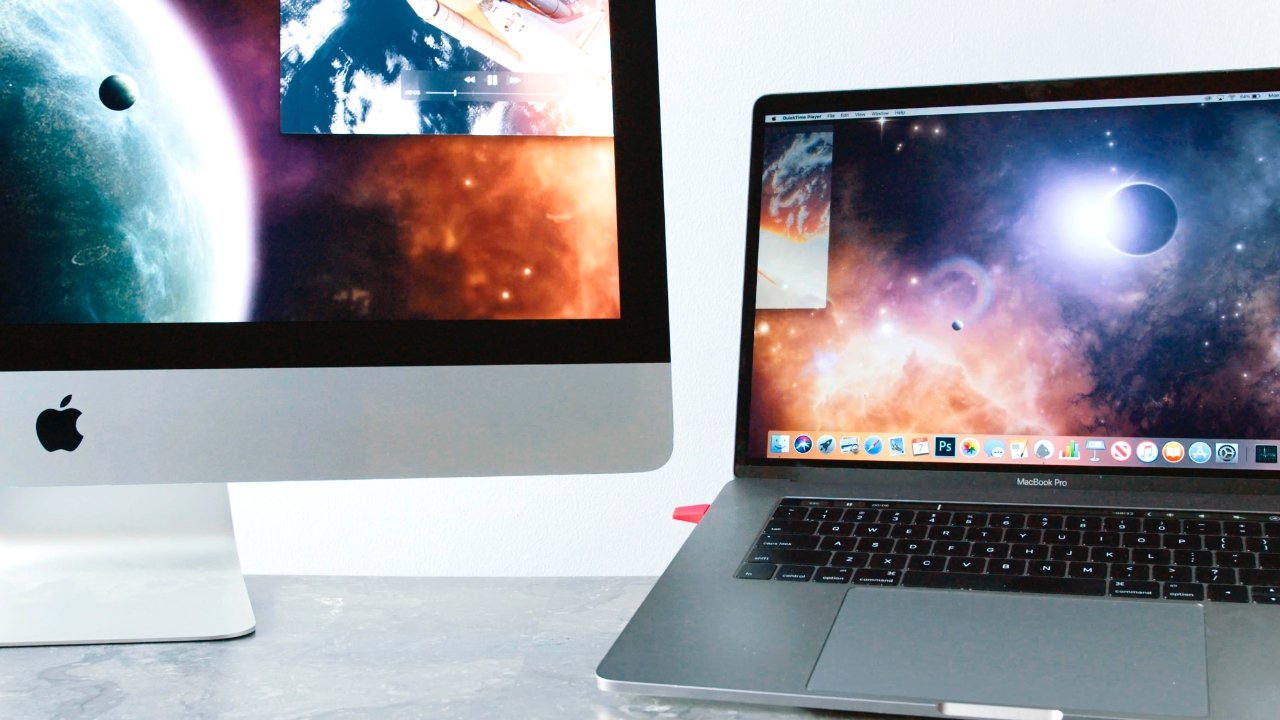 Luna Display
Following
its previous improvements
for
Apple Silicon
, and its launch on Windows, Luna Display has been updated for Mac, PC, and
iPad
users. Already a long-time second display tool, Luna Display 5.1 adds support for higher-resolution screens, along with hardware improvements.
"A highly anticipated request from our users -- now you can use your 4K or 5K computer as a second display at the full resolution," says the company. "Make the most of every pixel for a super sharp display with Luna."
Luna Display uses a dongle that fits into Macs and PCs. From December 1, 2021, Luna Display will be offered in three forms, with USB-C, HDMI, or Mini DisplayPort. The 4K and 5K resolution is only available with the USB-C edition.
Across all the versions, however, there is now a PC-to-Mac Mode. Previously, the app facilitated using an iPad as the second display, but Mac users could instead use a second Mac.
Now PC users also gain the option of being able to use a Mac as their second display. As yet, the feature is not available for Mac users to use a PC display.
Also new is Luna Display's support for using Apple's Magic Keyboard, and Magic Trackpad, to control an iPad. The company says this new feature "works for both Mac and PC" users with an iPad as their extra monitor.
Other improvements include bringing the Mac version's Teleprompter Mode to PC. And this edition introduces an Office Mode that prevents Luna Display connecting "to the first computer it finds on the network."
Luna Display normally costs $129.99
direct from the developer
. However, as a launch promotion, it's being offered for 25% off, and with free shipping, for December 1, 2021 through December 2, 2021.
Read on AppleInsider