Best apps for being productive on your Mac
You can do anything on your
Mac
, but you can probably also do it faster, more efficiently -- and simply make it work harder for you. Here are key apps that are proven to help.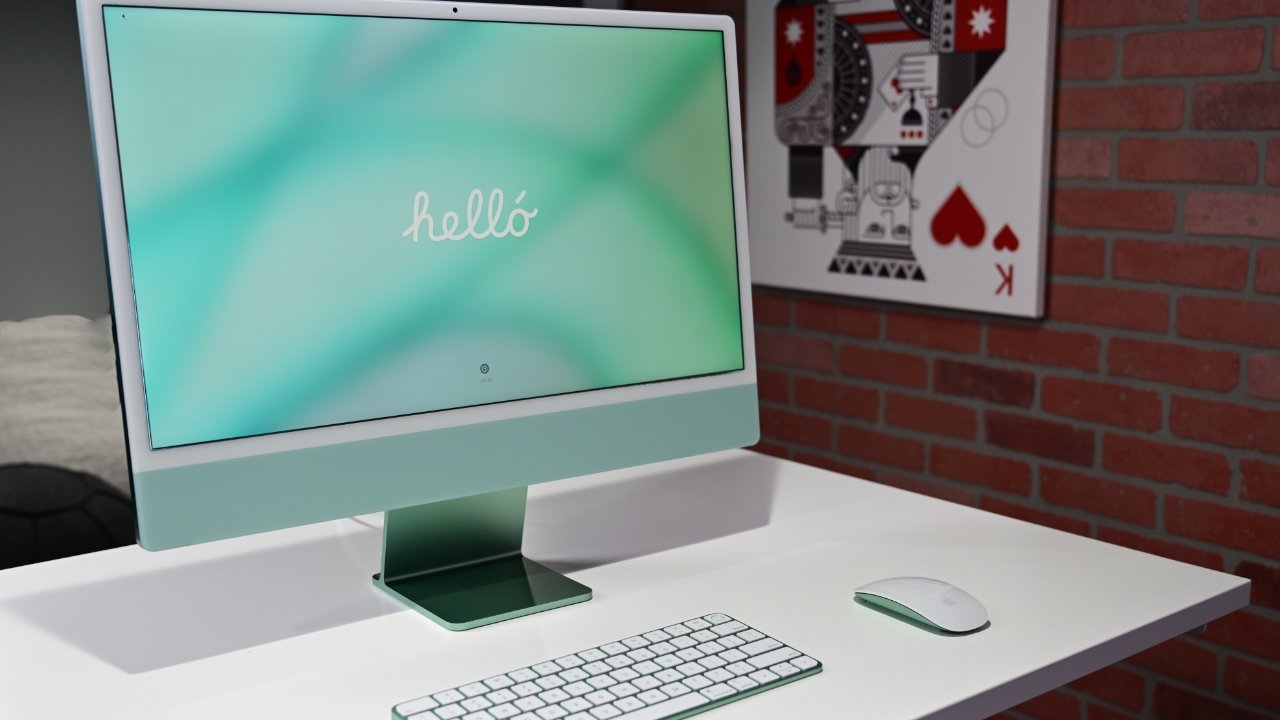 There may be a pretty infinite number of word processing apps around, but only
a handful of great ones
. It's the same with
image or video editors
and in fact, maybe with just about every genre of app software you can think of.
Except productivity.
This is one area where the number of apps isn't the issue, the quality of any one of them isn't the problem, but you are. What you do every day on your Mac is different to absolutely everyone else and that means a tool that is a true boon to you, can be thought worthless to your boss or your colleagues.
On the good side, though, it is unquestionably certain that there are Mac apps that will speed up your work. They'll do it by removing or at least radically reducing all of the setting up or managing you have to do.
They will leave you to concentrate on the elements you know best. They'll leave you to the bits of your work that you enjoy.
That's what each of the following six app recommendations do, even as they do it all in so very different ways. These particular apps are all ones
AppleInsider
has not just road tested, but leaned on heavily for years.
From task managers to calendar apps and beyond, they're also tools that will fit the greatest number of people. Try these and if you already rely on anything else like this, that's what the
AppleInsider
forum is for. Tell us in there, let's all share in these tools that are the reason we own Macs.
Planning and organizing
OmniOutliner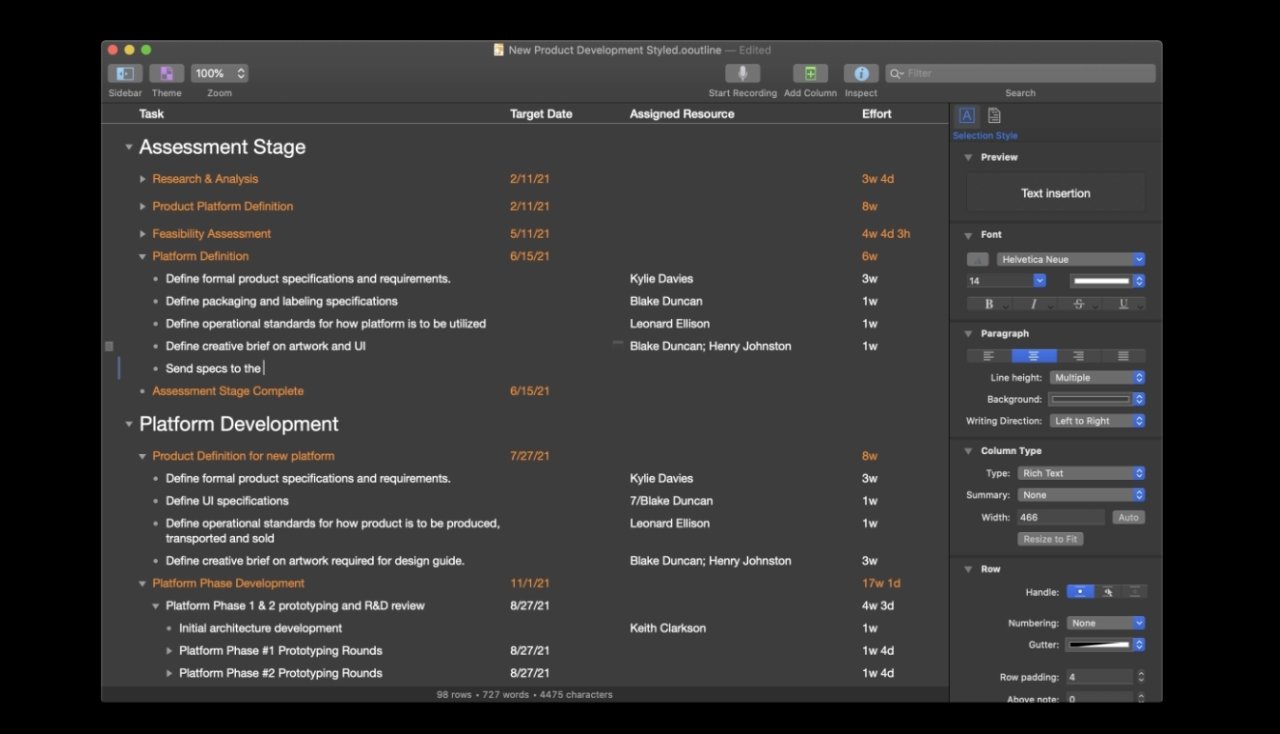 OmniOutliner
OmniOutliner is an ideas manager. As the name underlines, you can use this for outlining as an author working on a novel, or an academic writing a paper.
You can use it for that and it has proven remarkably, just remarkably useful for it. Use this and you'll not go back to Microsoft Word's leaden outlining tool.
However, we call it an ideas manager because that's what it's really about. Any idea, whether that's for a great fantasy novel series or just what you're going to do on your vacation, you can throw it into OmniOutliner.
Get that one thought down now and in five minutes or five days, add a second thing you've thought of. And a third, a fourth. Read that list and realise there's an obvious fifth thing to add -- or that you've lost interest in the first thing.
Keep adding to your idea until it's all down there in OmniOutliner and then start massaging it, rearranging it, building on it, until you have something you can go work with.
OmniOutliner is on Mac and iOS. It
starts from $19.99
on either platform.
MindNode
MindNode is a visual ideas manager, it's a mind mapping tool. In much the same way as you can with OmniOutliner, you can throw down any stray thought and then work on them later.
It's a visual tool, and it automatically chooses different colors for each new thing you add to the mind map. That sounds like a trivial thing, but the result is that you end up with a map where it's immediately clear what links to what.
MindNode is also able to be used as a basic outliner, and you can send mind maps out to other tools like OmniOutliner.
MindNode is a
free download
, with an annual subscription of $19.99. MindNode is also available on Setapp, a subscription service for Mac and iOS applications that
starts at $9.99 per month
.
To Do or task manager apps
You do already have Apple's own Reminders app on the Mac, and as basic as it is, it's probably powerful enough for the majority of users.
When you know it isn't enough, though, that's when you know you need a much more feature-packed To Do app. Conservatively, there must be around eleventy-billion To Do apps in the App Store, but for sheer power and functionality, take a look at just two of them.
OmniFocus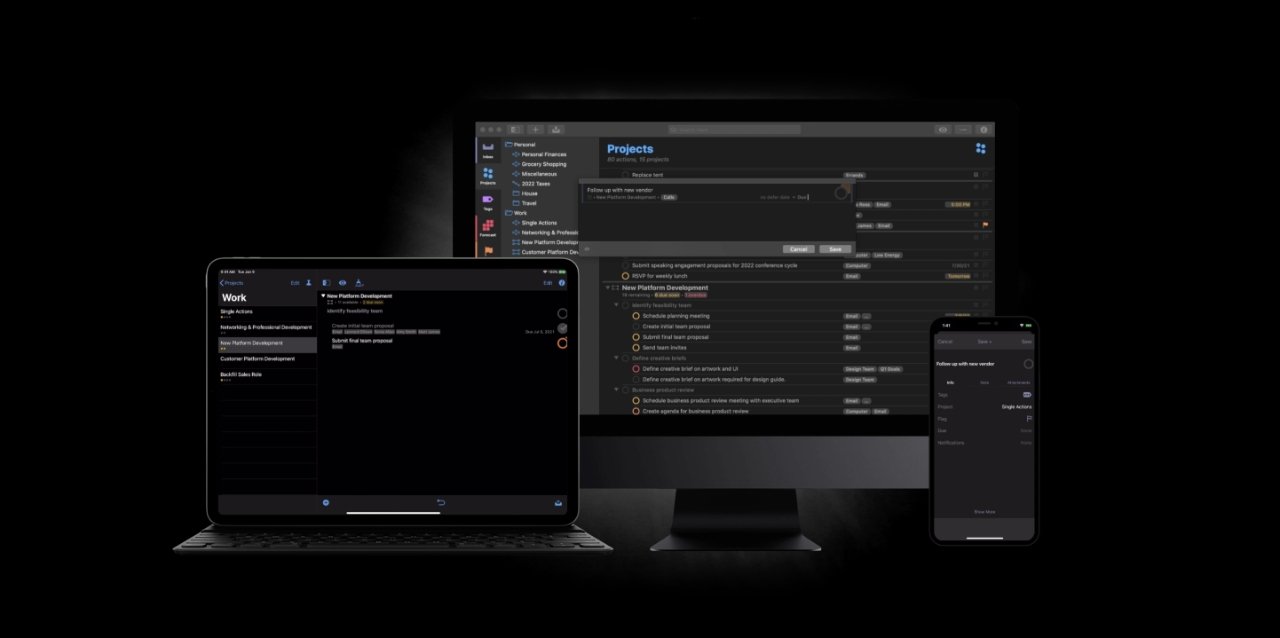 OmniFocus
From the makers of OmniOutliner, OmniFocus is one of the longest-running, highest-powered To Do apps in its genre. You could use it for your shopping list, you could use it to run a corporation.
What's most likely is that you'll use it for a bit of both. OmniFocus is strong on capturing what tasks you need to do, and then letting you forget about them until they're due.
If it's excellent at To Do, though, it's also world class in Can Do. Say you're at an airport and your flight has been delayed half an hour. Regardless of what you have to do today, you can also get OmniFocus to show you what you can.
Get it to show you, for instance, all the emails you have left to do. Whether five are for work and three are to do with your cousin's wedding in Idaho, OmniFocus can surface them all.
OmniFocus is on Mac, iPhone, iPad, and Apple Watch. It costs
from $49.99
on the Mac, and from $49.99 on iOS.
Things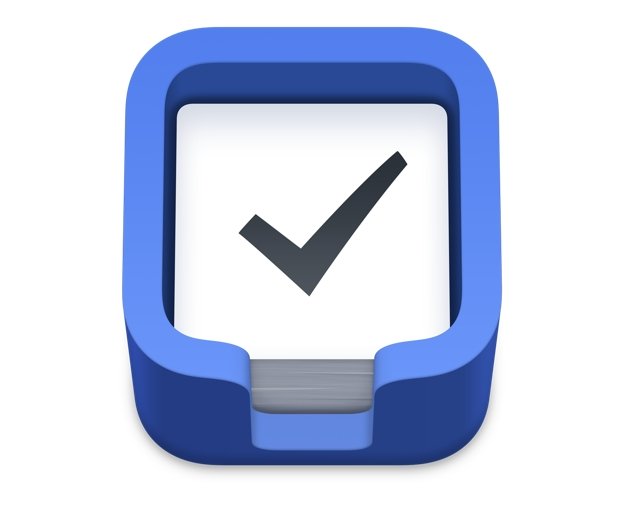 Things
Things from Cultured Code is another high-powered To Do app. It benefits from having one of the finest designs of any app on the store, and it also benefits from having the best name for a To Do app.
You do have to work it more than, say, OmniFocus. Both apps take time to learn, and both apps reward that time, but OmniFocus is stronger on things like the weekly review.
This is a To Do methodology rather than an app function per se, it's part of David Allen's Getting Things Done system. Both Things and OmniFocus can be used with this, but OmniFocus has more of these features for making sure you are on top of things.
That said, the design of Things is tremendous.
Things is on Mac, iPhone and iPad. It costs $49.99 on the Mac, $9.99 on iPhone, and $19.99 on iPad.
Dealing with other people
It would be good if we could just get on with our work without ever having to wait for other people, but then it would also be boring. Whatever you do on your Mac, the odds are that you have to do a lot of interacting with people and that means there are two classes of app that can help.
Fantastical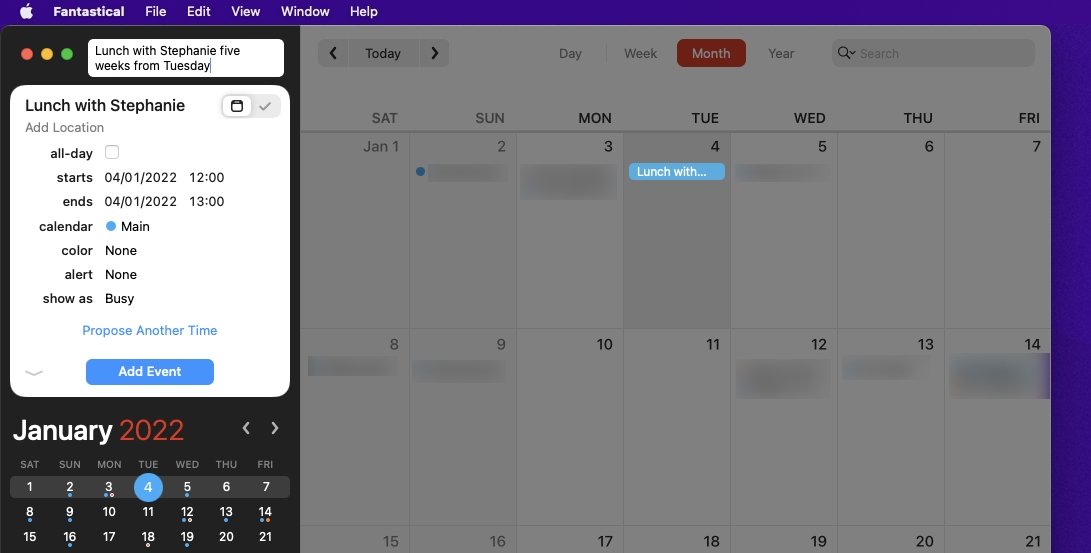 Fantastical
Fantastical is a calendar app and you shouldn't need it because you've already got one. More than the fact that Apple provides a Calendar app, is how it is Apple's one that actually powers practically every other calendar app in existence.
Almost regardless of what third-party calendar app you buy, the calendar itself, the very data with your appointments, is still handled by Apple's own calendar engine.
Even so, though, there are many third-party apps that are simply better calendars than Apple's one. They can be easier to use, they can have more features, but they are sufficiently better that there is a market for them.
Fantastical was the first to introduce natural language parsing, too. This is how you can say you want to add "Lunch with Stephanie five weeks from Tuesday" and know that your calendar will figure out the right date, and even the right time.
Most calendars have this now, but still Fantastical is the best at it because of how it visually shows you what it is thinking. As you type the word "lunch," for instance, you can see an hour is blocked out on your calendar from noon today.
Type "Lunch with Stephanie" and Fantastical will offer you a list of all the Stephanies in your contacts book. And then when you say "five weeks from Tuesday," you see the blocked-out hour jump from today to exactly the right date.
Fantastical is a subscription app that is available from Flexibits in a Premium bundle with the last of our app recommendations, the contacts manager, Cardhop. The two together cost
from $3.33 per month
.
Cardhop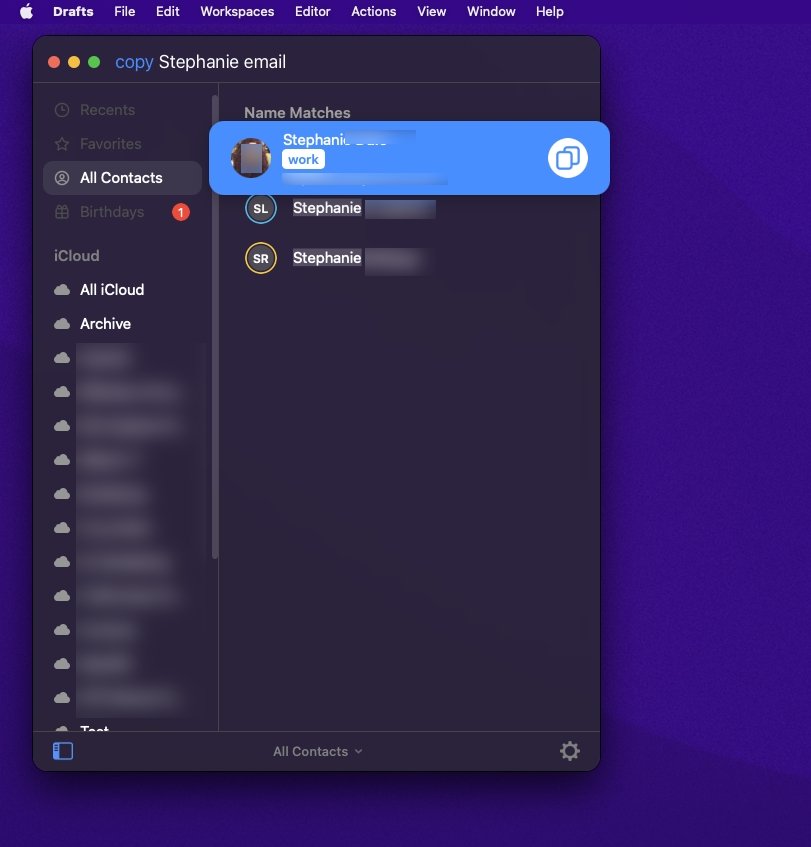 Cardhop
This is perhaps the most specific and so therefore the least widely-applicable productivity app. But if you need it, if it helps you, then you tend to need it a lot and it tends to help you enormously.
Cardhop is a replacement for the Contacts app on iPhone and Mac. As with calendars, third-party contact apps use Apple's own engine, it uses the same data that you may have put into Apple Calendar.
But what you can do with Cardhop is open it, type "Stephanie 555-1234" or some other number. If you already have one Stephanie in your contacts list, just typing this will add that new phone number to her entry.
If you don't have any Stephanies, then typing that same thing will create one in the list, and then add that phone number.
Later, then, you can also type something like "copy Stephanie email." Just doing that will take the email address out of Stephanie's contact card and put it on your clipboard.
You have to be using contacts a lot, and you also have to take some time to explore Cardhop. But it's so fast and convenient, that once you're used to it, you will keep finding more use for it.
Cardhop is available alongside Fantastical in a Flexibits
Premium bundle
from $3.33 per month.
Read on AppleInsider