Demand for iPhone 13 still healthy as lead times grow
Demand for Apple's
iPhone 13
range is still healthy 12 weeks after release, analysts claim, citing lead times for all models getting longer after weeks of remaining relatively static.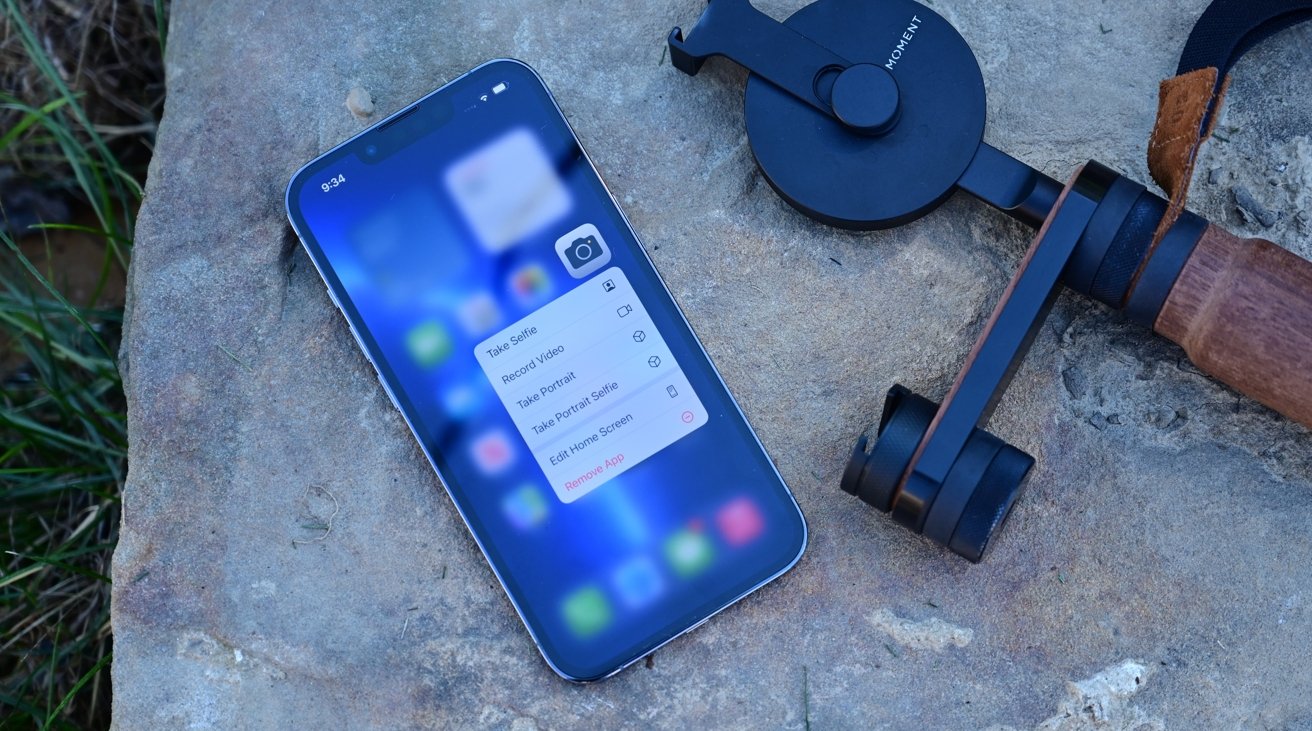 In a note to investors viewed by
AppleInsider
, Sam Chatterjee of JP Morgan claims lead times for the iPhone 13 collection have expanded for all models. This follows three sequential weeks where the firm's iPhone availability tracker showed a
moderation of times
.
In Week 11, delivery times for the iPhone 13 mini, iPhone 13,
iPhone 13 Pro
, and iPhone 13 Pro Max were at an average of 2 days for the non-Pro models, 16 days for the Pro. By week 12, the non-Pro now rest at 5 days, while Pro is at 18 days.l
Of monitored regions, the United States was the only one to see no expansion of lead times, with non-Pro
iPhones
stable at an average of 3 days while Pro moved from 19 days to 13 days. In stores, the iPhone 13 and mini were available for same-day pick-up while the Pro models weren't, mirroring one week ago.
The lengthening of lead times in China, the UK, and Germany were the main reasons the overall average lead times grew. China's availability worsened the most, with non-Pro availability expanding from 0 days to 7 days, 22 days to 24 days for the Pro models.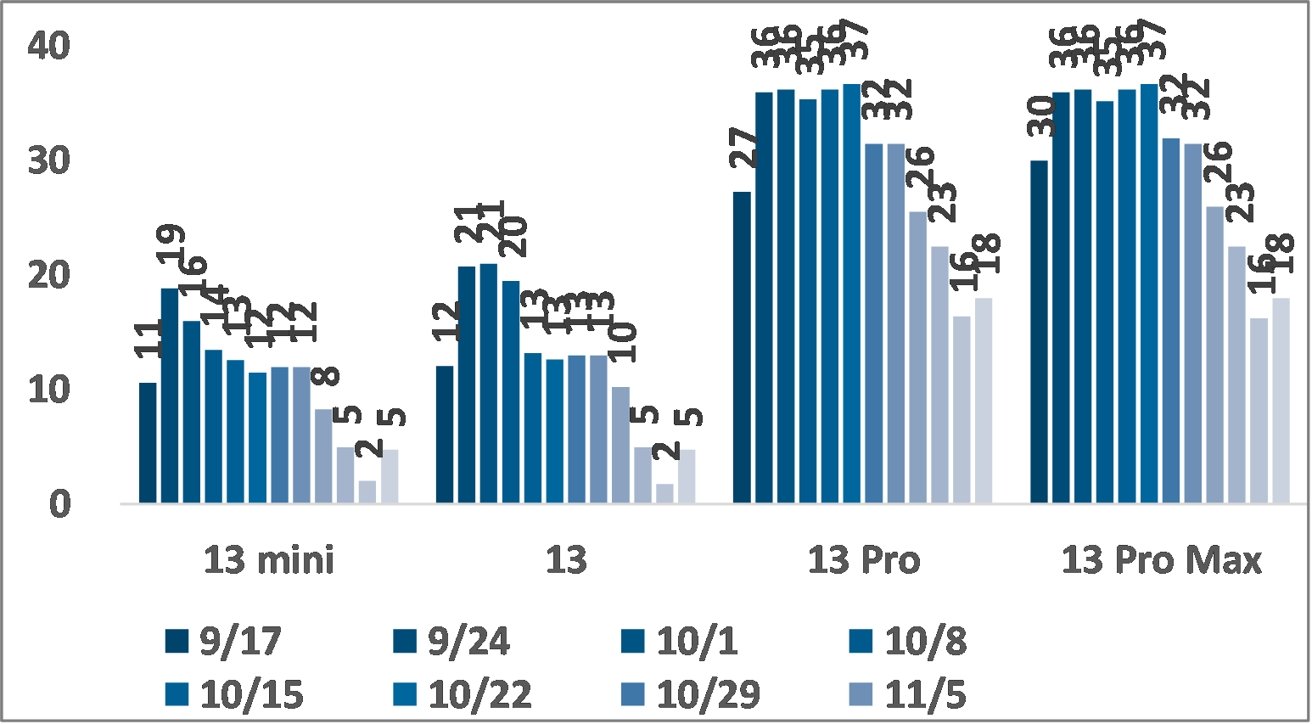 Global iPhone availability (lead times in days) via JPM
In late November, a resurgence in iPhone
demand in China
was observed, in part driven by a massive surge in international smartphone shipments from a historical average of 6.1 million to 10.8 million.
The aggregate expansion of lead times "indicate that demand is continuing to remain healthy and robust, while improving supply helps keep lead times in check," writes JPM. This is apparently contrary to reports pointing to a moderation of demand heading towards the end of 2021.
JPM is most likely referring to a
DigiTimes
report that claimed that Apple was cutting production because of sluggish demand. In all likelihood, that last report was an interpretation of Apple's annual re-focusing of production on more in-demand models, or a brief slow-down to accommodate a pinch-point in component supply, rather than an overall cut in quantities.
JPM expects a combination of "strong retail demand as well as tight channel inventory" to provide Apple with revenue better than the consensus in upcoming quarterly results.
Read on AppleInsider