Global app purchases up 20% over last year, App Store still beats out Google Play
Posted:
in iOS
edited December 2021
Apple's
App Store
continues to earn nearly twice as much as Google Play, as discovered by a new report published on Tuesday.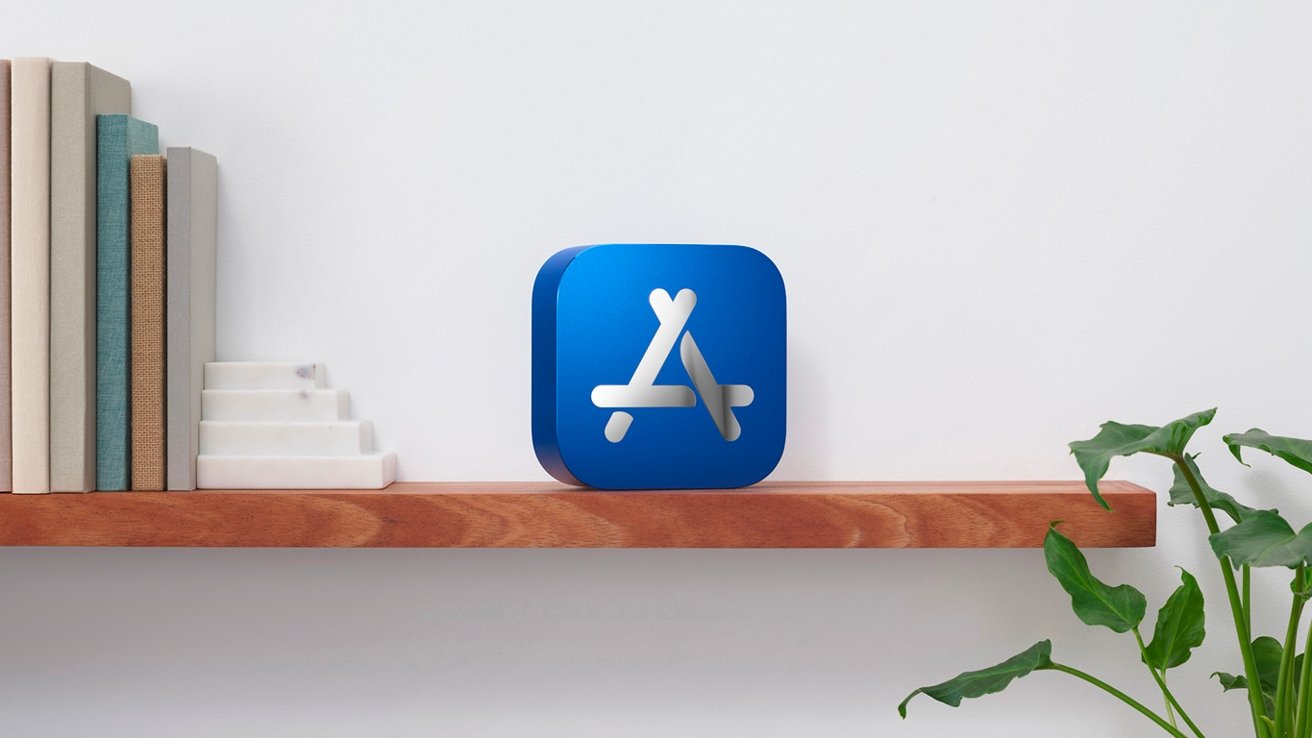 Image Credit: Apple
Sensor Tower has released a
new report
that shows consumers have spent $133 billion globally across mobile app platforms in 2021. This represents a 19.7 percent year-over-year growth over 2020's $111.1 billion.
Apple's App Store accounts for $85.1 billion of the market, up 17.7 percent year-over-year from 2020. Google Play saw $47.9 billion in revenue for 2021, a 23.5 percent growth year-over-year.
Apple continues to see roughly 1.8 times the revenue as Google's app marketplace.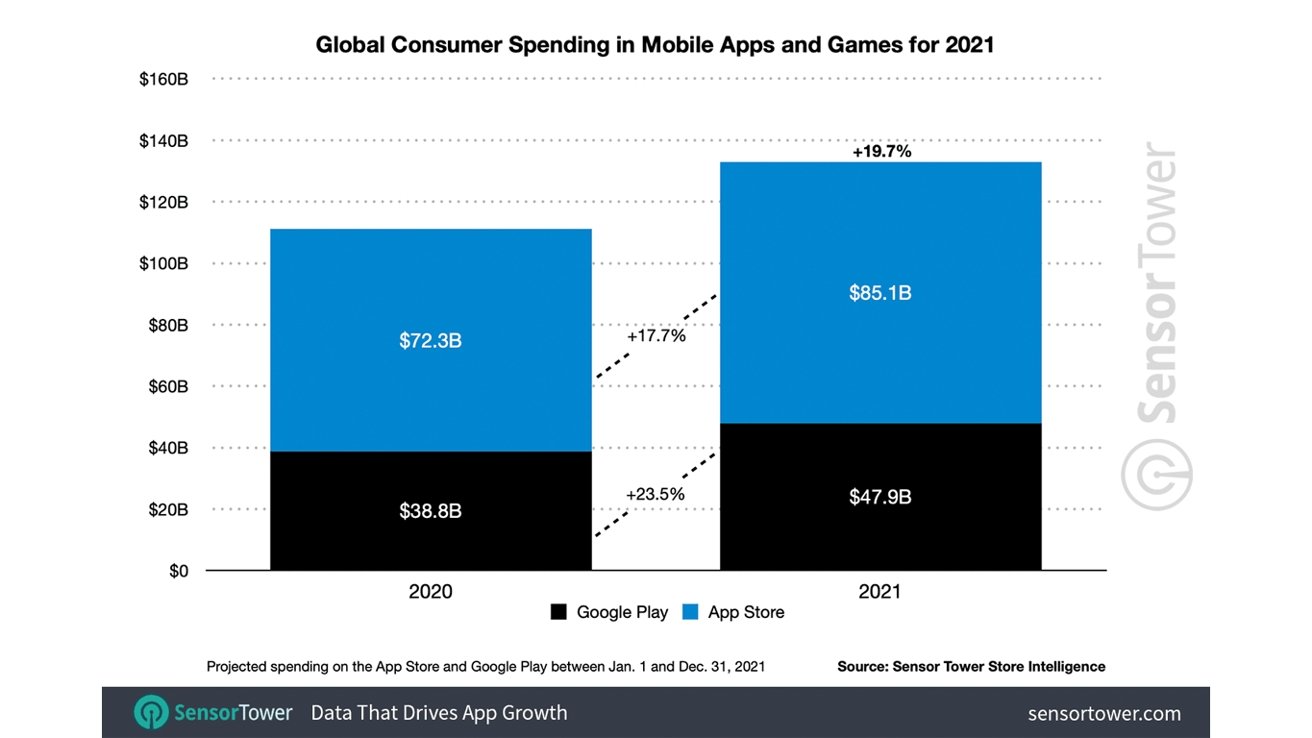 Image Credit: Sensor Tower
TikTok
is 2021's top earner of the year, and Sensor Tower predicts that the app will see $3.8 billion in lifetime revenue by the end of 2021. YouTube claimed second-highest overall for revenue. The top grossing game was "Honor of Kings."
TikTok was the highest earner for the App Store, though Google One was the top earner in the Google Play store.
The most downloaded app across all platforms for 2021 was TikTok, followed by
Facebook
,
Instagram
,
WhatsApp
, and Facebook's
Messenger
.
Sensor Tower also notes that global spending on games continues to grow, now at $89.6 billion, representing a 12.6% year-over-year growth. Interestingly enough, mobile games account for 78 percent of revenue on Google Play, versus 61.5 percent on the App Store.
Apple recently
announced
the App Store winners for 2021, with 15 winners spanning genres from weather, video editing, gaming and more.
Read on AppleInsider