The best notes apps for iPhone and iPad
Whether you need to jot down a phone number, figure out your shopping list, or capture crucial meeting details, a notes or note-taking app can keep you on track.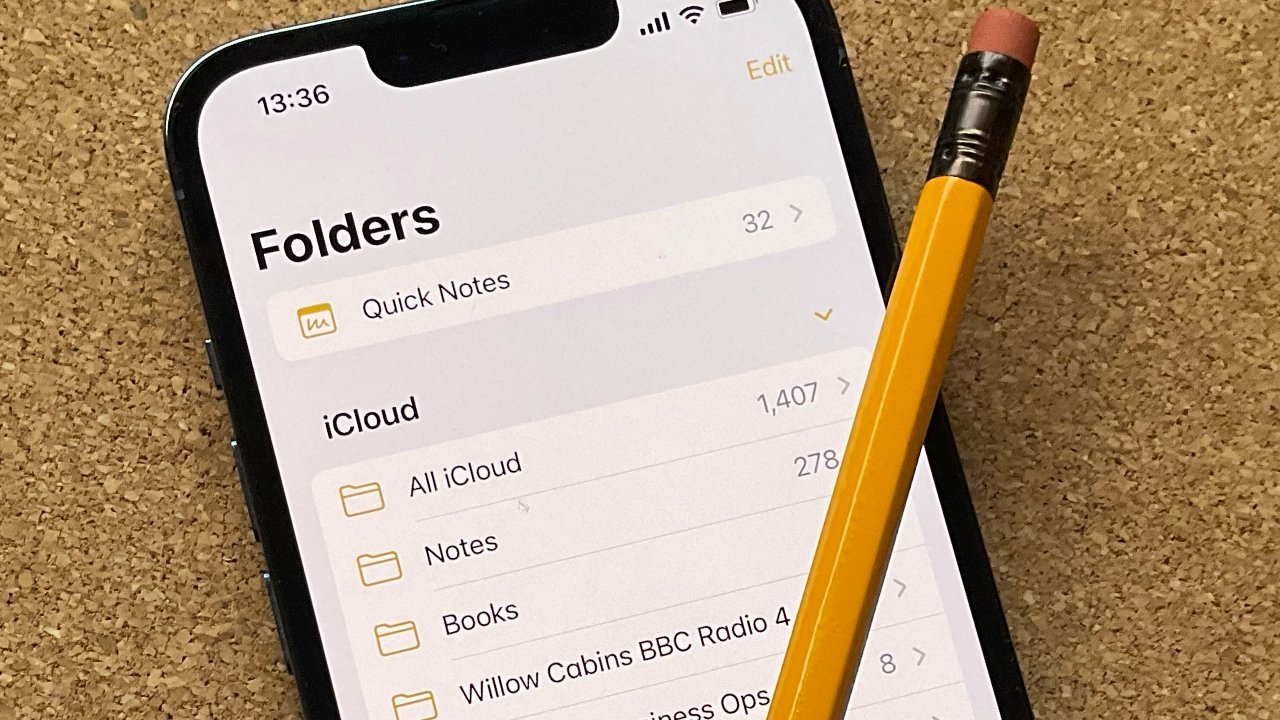 Apple Notes
All of the apps listed here are more than good at the most important parts of the job. They let you start a new note extremely quickly, meaning you get that thought or that detail down while it's still fresh.
Then they're also all good at how there are really no practical limits to the number or even size of notes you can write. If need be, you could write a book in one note, and have one-line sentences in myriad other notes.
Where they tend to differ is in how good they are at helping you search for old notes. Some can also offer extra features, approaching basic To Do functions, too, and there are note-taking apps to suit every budget.
More than anything, however, the core difference between them all is the feel of them. Some just suit you more than others, but fortunately at least most feature a trial version so that you can see how you like them.
Apple Notes
You've already got Apple Notes and it is superb. Once a little bit of a joke, it is now so full-featured and powerful that it is one of the very best available.
It is simple and easy to use, making it great for those fast notes you need to get down. With iPadOS 15, that's got even faster with the
new Quick Notes feature
. That's so fast and handy that we can only hope Apple adds it to iOS some time.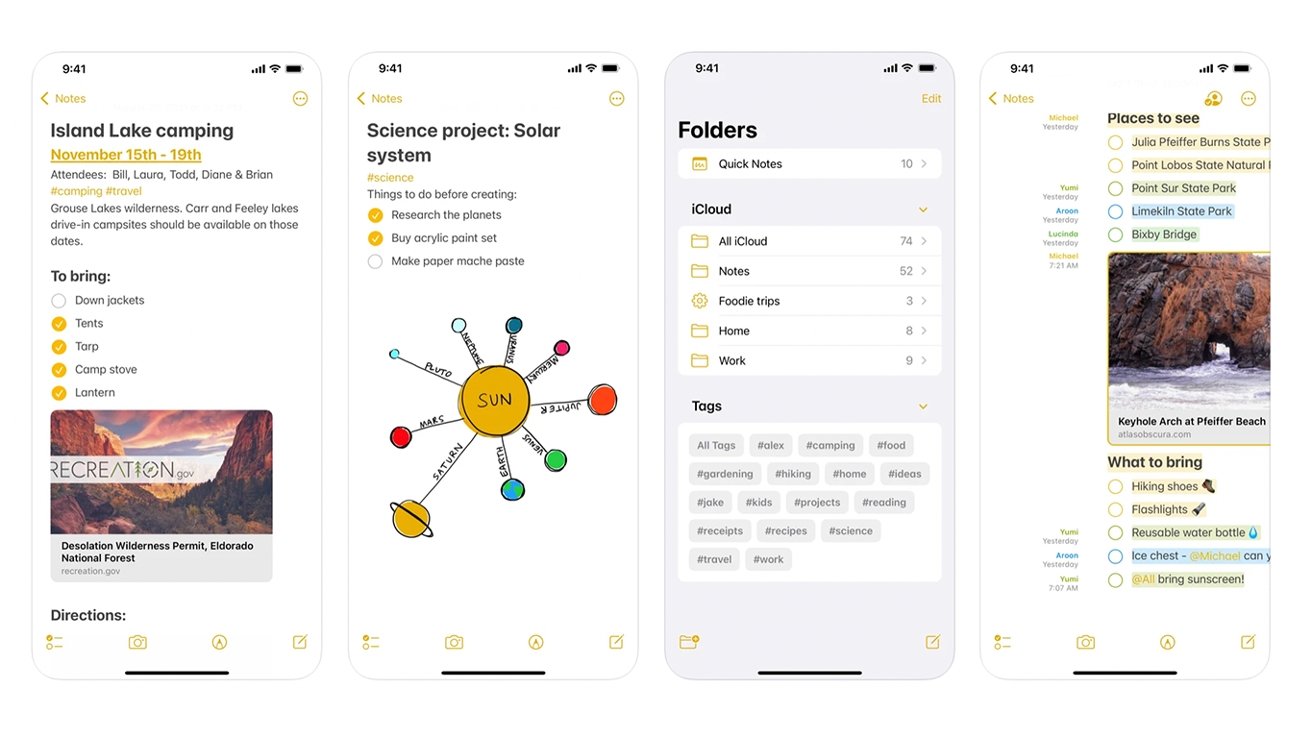 Notes works across all your iPhone, iPad, and Mac, and is completely free. You most likely already have the app installed on your devices, but if you deleted it, you can
redownload it
from the App Store for free.
Agenda
For those who are looking for an exceptionally robust planning app, Agenda comes packed with tons of features. Agenda calls itself a "date-focused note taking app for both planning and documenting your projects."
So it's a note-taking app, yes, but it expects that notes are just part of your working life. Consequently, it's very strong on organization, and aims to be one place that gives you a snapshot of all your calendar commitments, too.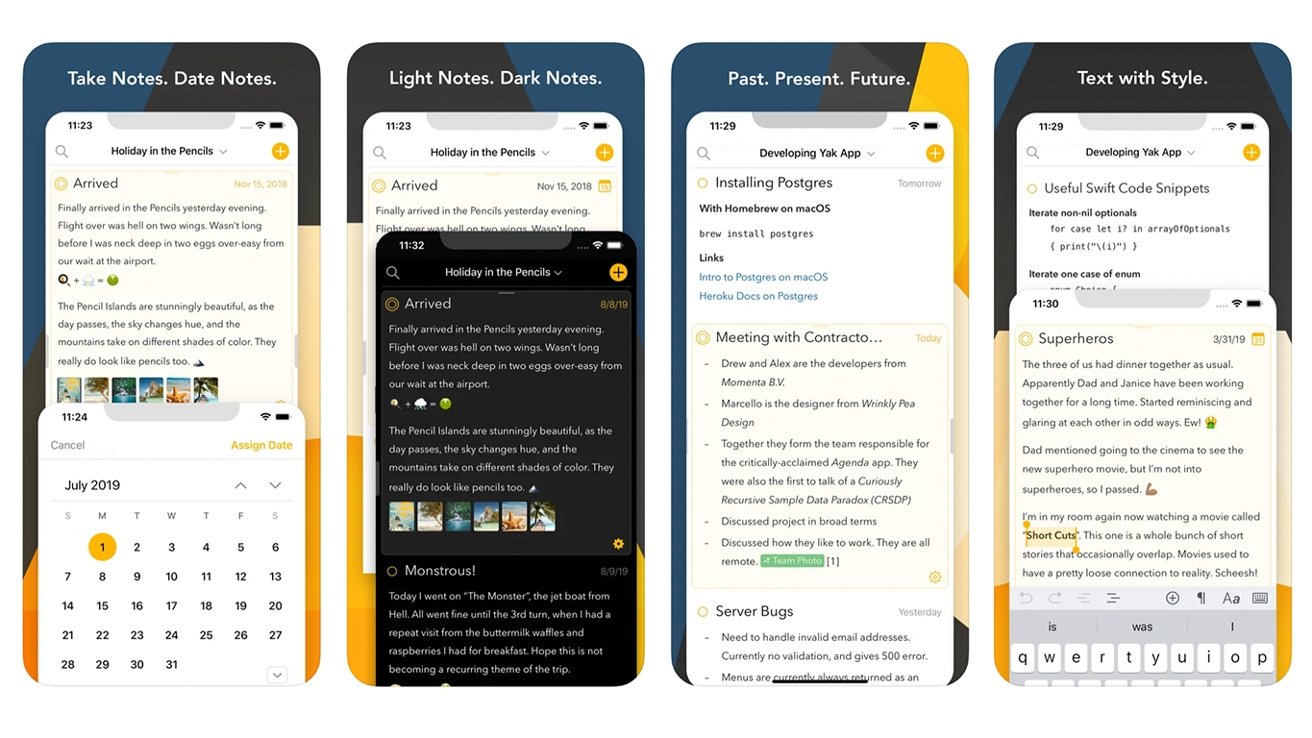 Agenda is available for iOS, iPadOS, and macOS, and can be downloaded
for free
from the App Store. There are two in-app purchases that allow you to unlock premium features for iOS + iPadOS, or iOS + iPadOS + macOS at $19.99 and $39.99, respectively. Premium features are listed
here
.
Bear
Bear is a flexible note-taking app that allows users to encrypt notes, utilize nested tags, create to-do lists, and even write in portable Markup. In addition, users can export their notes in multiple file types, including HTML, PDF, DOCX, MD, JPG, and more.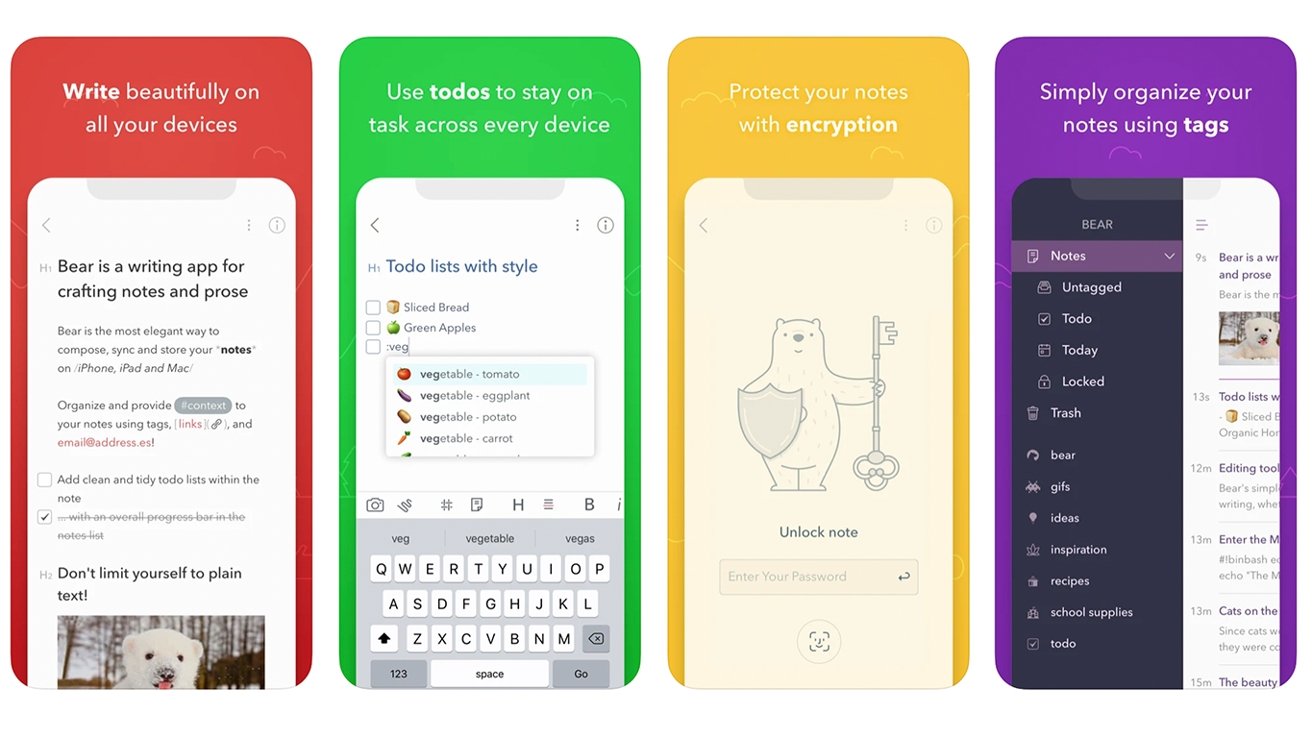 Bear
is free
for both iPhone, iPad, and Mac. It even has a companion Apple Watch app that allows you to create new notes from your Apple Watch using your voice. Users can also purchase premium features for $14.99 a year, including the ability to lock and unlock notes using Face ID and Touch ID.
Evernote
Evernote is another all-in-one note-taking app that allows users to create notes with images, to-do lists, and clip web pages and articles. It offers multiple "notebooks" for project development. In addition, it features a home page that shows recent and relevant content and the ability to quickly search existing notes.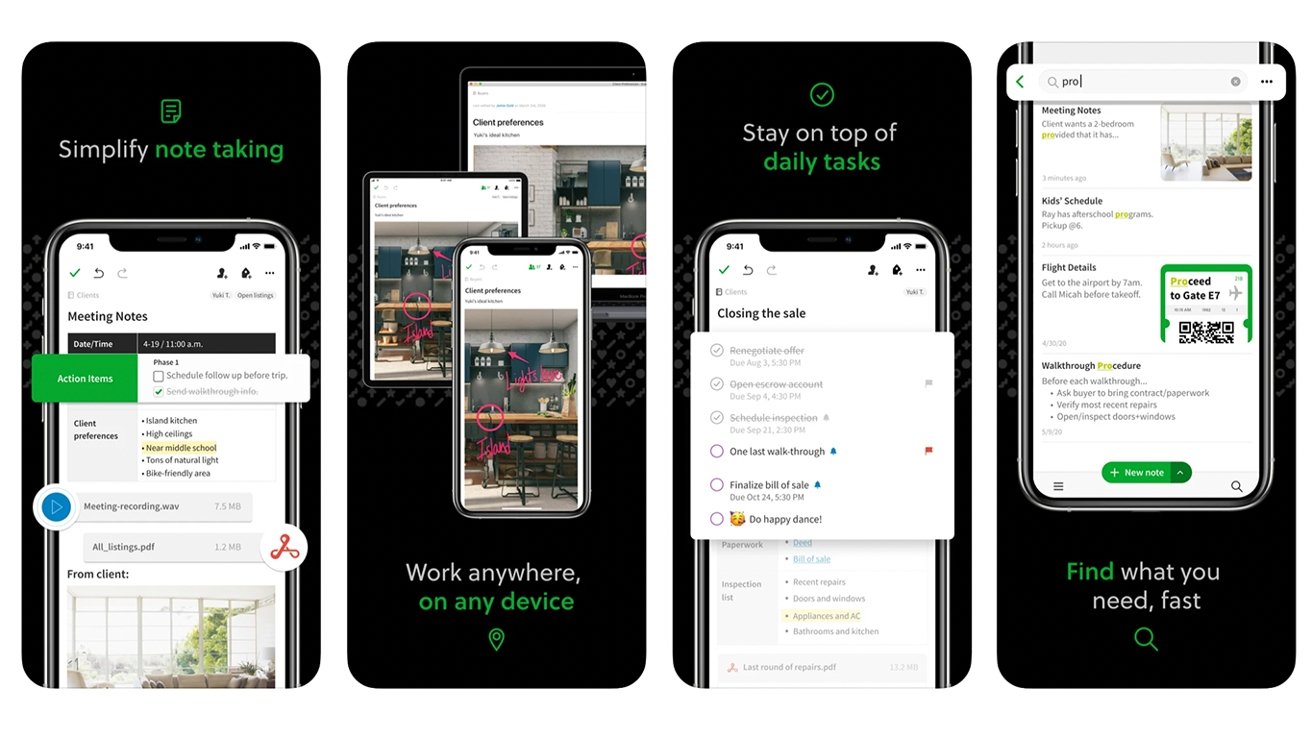 Evernote is
free to use
for iPhone, iPad, and Mac. The developers also offer a personal premium plan for $7.99 per month, allowing for more monthly uploads and additional widgets. A professional premium plan costs $9.99 per month allows users to utilize boolean terms to refine search results, doubles the upload limits over the personal premium plan, and offers integration with Slack, Salesforce, Microsoft Teams, and more.
Google Keep
Google Keep is Google's take on an all-in-one notes app. Like the others mentioned above, it allows you to quickly take notes, paste in images, create drawings, and create basic to-do lists. Users can also jot down notes hands-free with a built-in voice transcriber. Additionally, you can share notes with others the same way you share folders in Google Drive or documents in Google Docs.
Google Keep is entirely free and is considered part of the Google Suite line. It is
available on iPhone and iPad,
as well as through your
browser on Mac.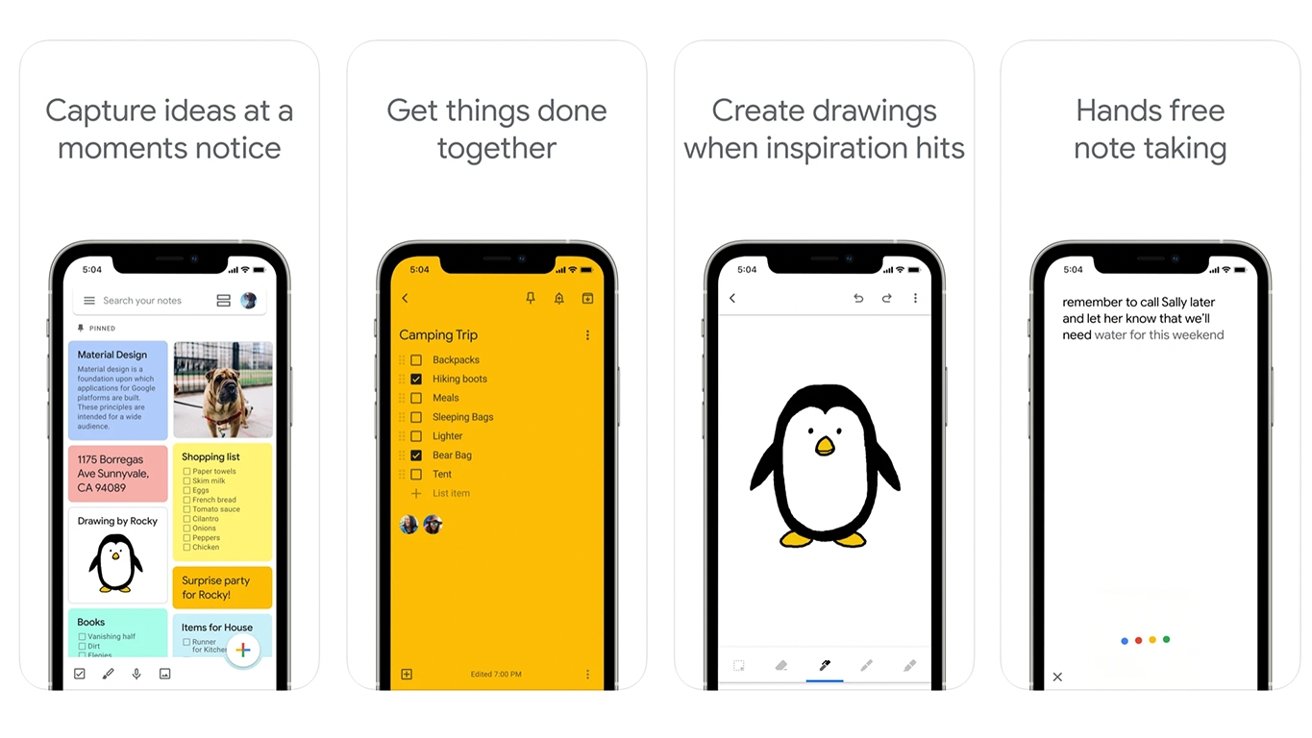 Notion
Notion is a rich note-taking app that allows you to create notes that contain images, built-in to-do lists, code snippets, and more. Notes built within Notion can also be published as web pages. It syncs across iPhone and iPad apps and the in-browser client.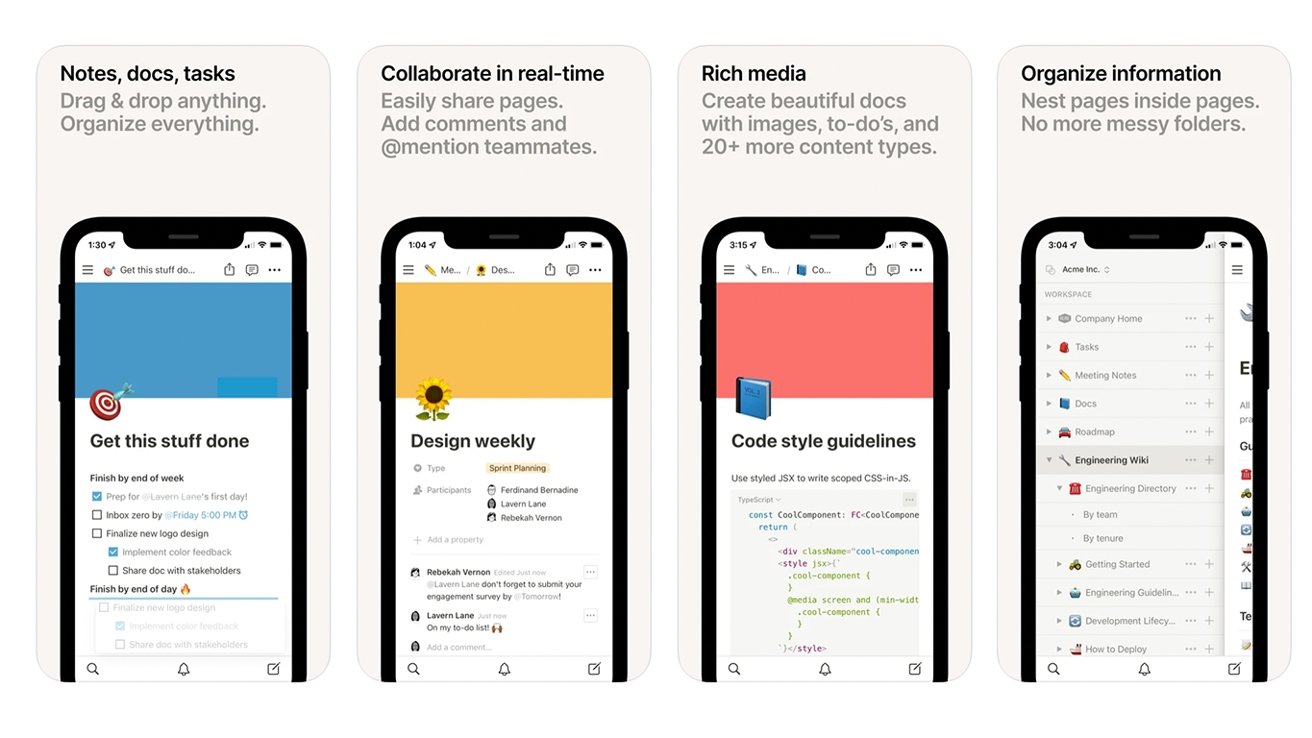 Notion is
free for personal use,
but users can purchase a premium subscription that unlocks collaborative features for multiple users.
OneNote
OneNote is another digital notepad that allows you to create rich notes that feature images, drawings, to-do lists, graphs, and more. Notes are searchable and pinnable and can be secured with a password or a biometric lock.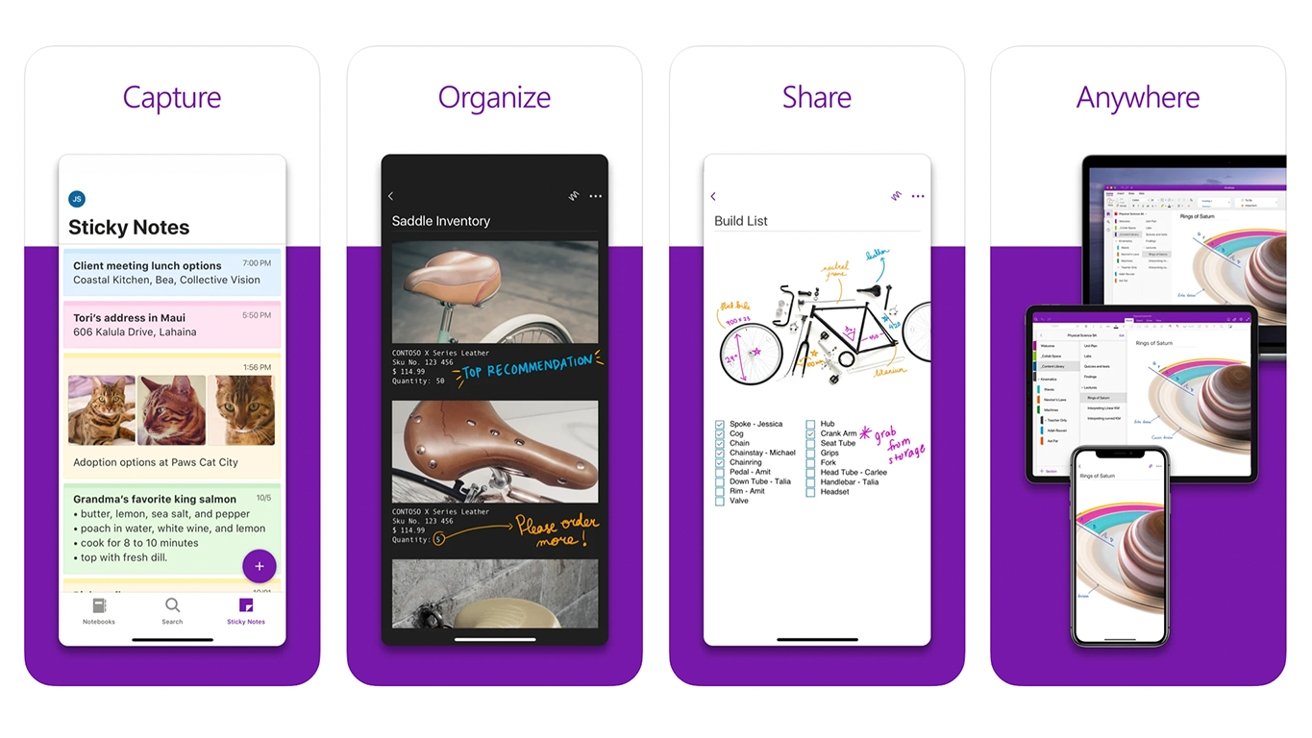 Like most Microsoft apps, it is available for iPad, iPhone, and Mac. Microsoft
OneNote is free
but requires a Microsoft 365 subscription to unlock additional features such as Ink Replay, Researcher, and Math Assistant.
Simplenote
For those looking for a pared-down notepad, Simplenote is a great lightweight app for beginners. Users can create lists, tag notes, pin most used notes, and protect content with a passcode lock. Additionally, Simplenote supports markdown, and users can publish posts directly to WordPress sites using a WordPress.com account,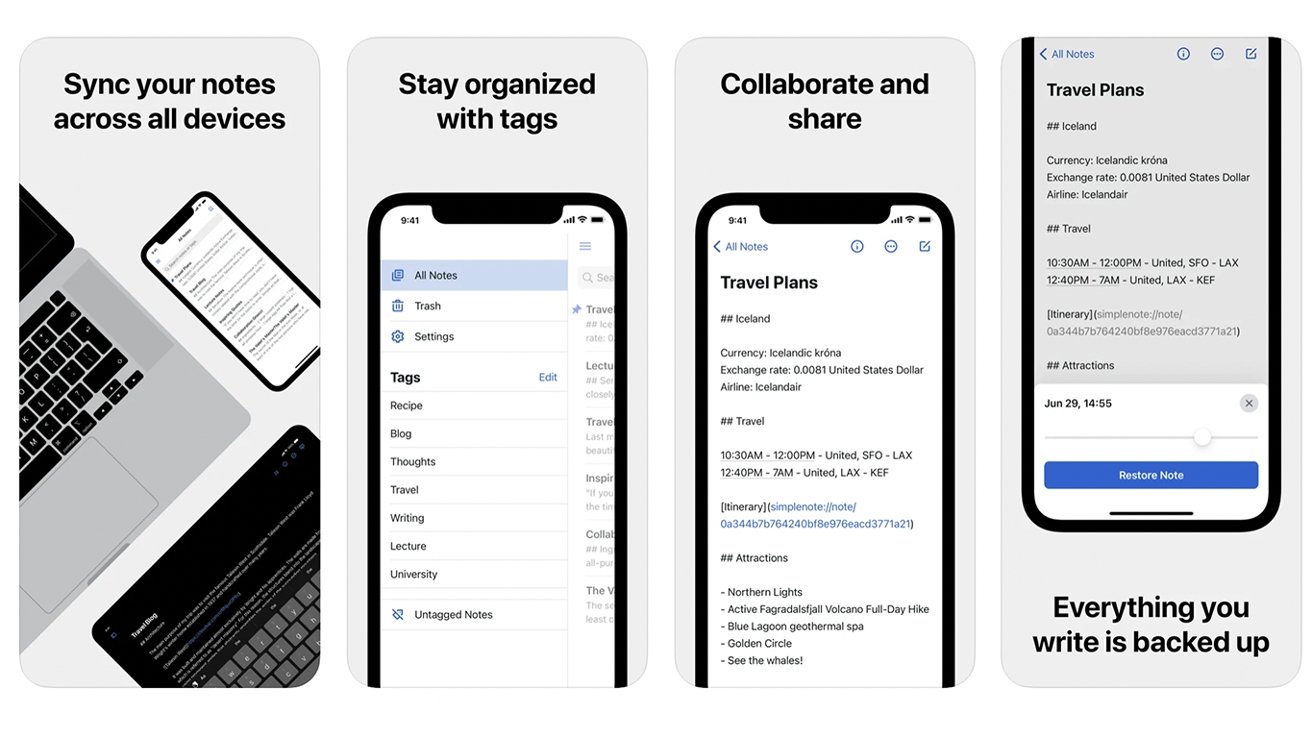 Simplenote
is free
to use and works on the iPhone, iPad, and in your browser at
Simplenote's website.
Read on AppleInsider