Best apps for reading PDF files on your iPad
Reading PDFs on the iPad can be way better than what you get from Apple's Books app. These are the best apps to use for reading at PDF files on your
iPad
, or even your iPhone.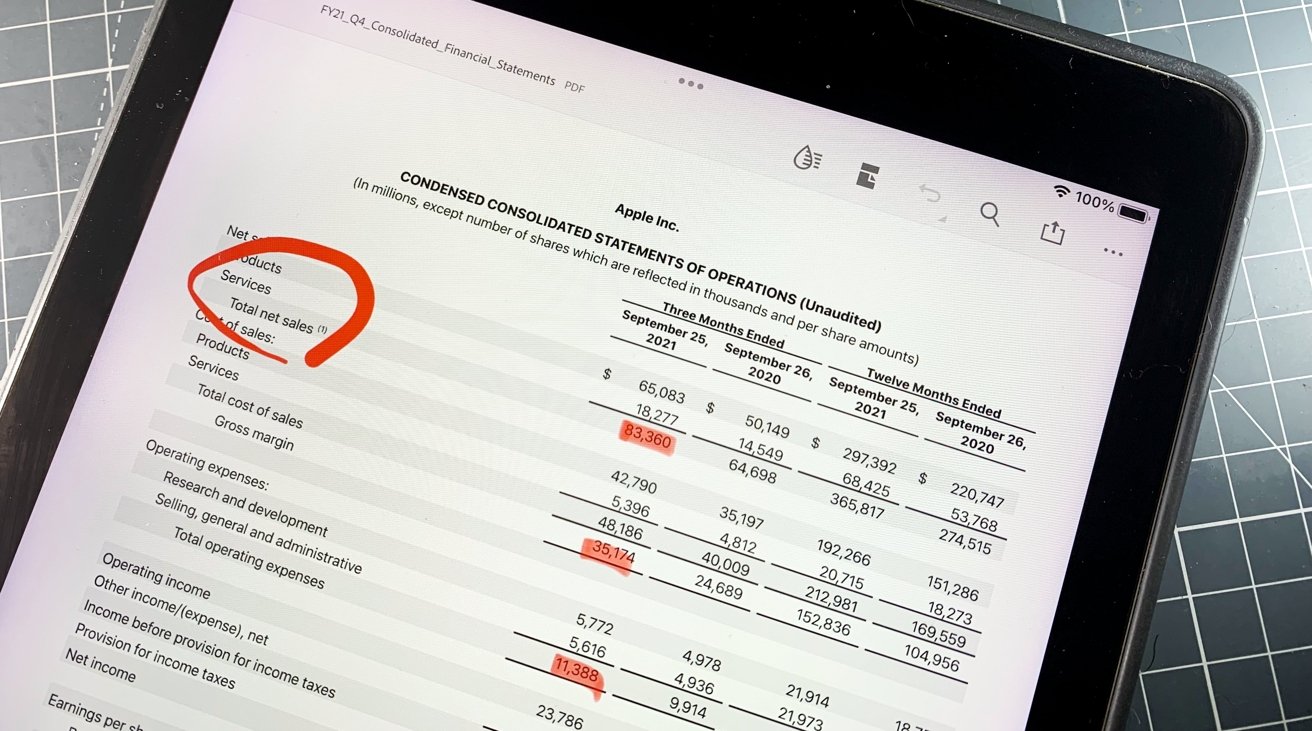 The often-disliked PDF is an unusually important file format, as it is one that is often used to preserve a document's format in electronic form. It's so commonly used for everything from digital manuals to contracts and plans that practically anyone with a computer, smartphone, or tablet has needed to read one at one time or another.
The iPad is ideal for reading PDFs, as well as for filling out PDF forms with a signature. With the right app, it's trivial to make any changes to an important document before sending it on to your lawyer, for example.
Given the number of reader apps on the market, there's quite a variety of tools to download and use with the file format. Here,
AppleInsider
offers its choice of the best
App Store
apps for getting the detailed documents under control.
iOS and iPadOS
Before we get to the apps, it's worth bearing in mind that you can do a lot of stuff with PDFs within
iPadOS
and
iOS
.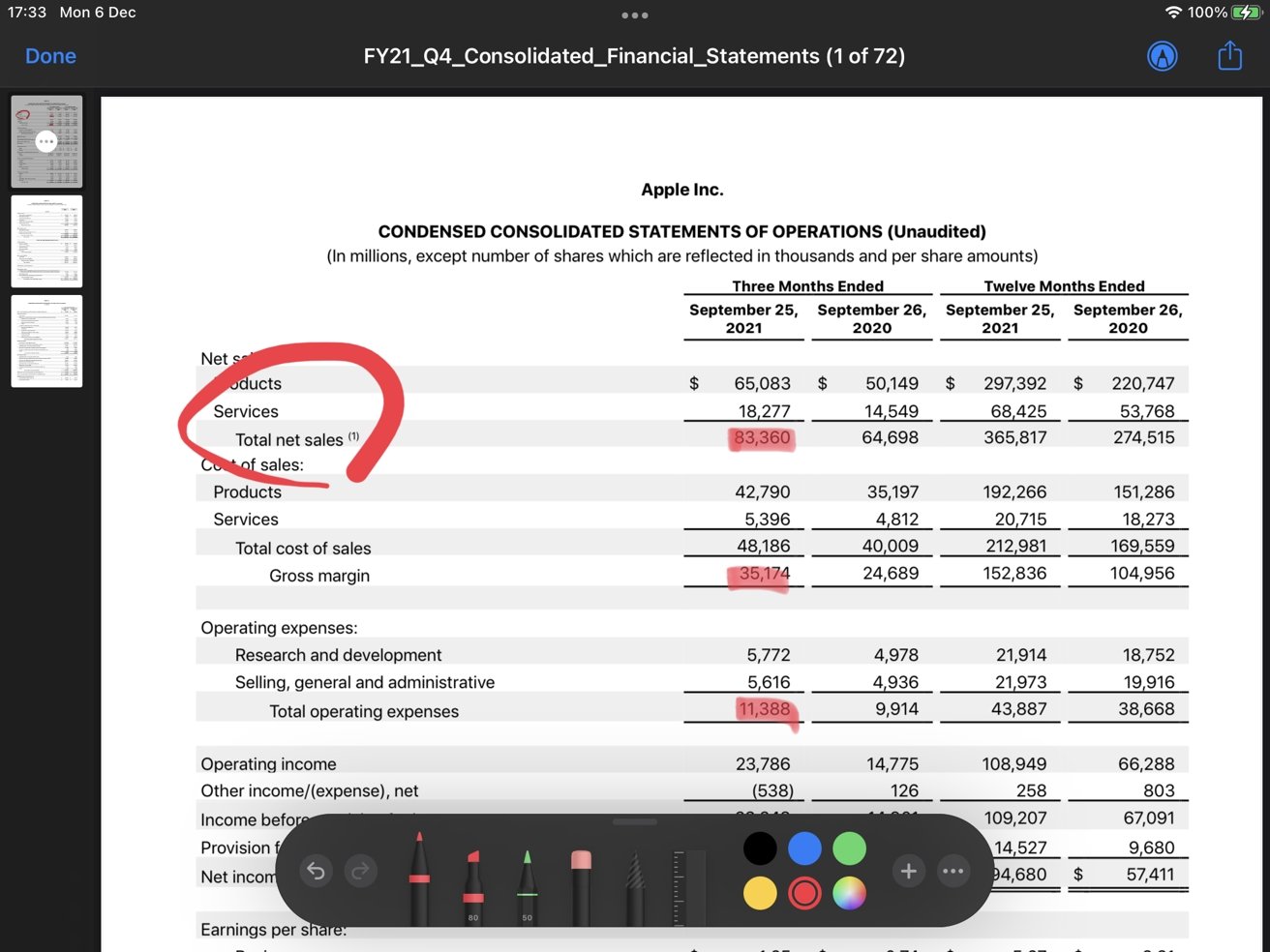 You can use Markup in iOS to annotate PDF documents when in a pinch.
For example, if you get a PDF as an email attachment, you can open it in the app. Then, you can use Markup to make edits to the document, such as filling out a form.
You can also open PDFs in
Safari
, along with the Books app and a few others, and you can even create PDFs in some stock apps.
Admittedly, what you can do with a PDF is a bit basic and takes a fair bit of work to do within iOS and iPadOS itself, which makes it more of an occasional or last-resort option.
A third-party PDF app is arguably the best route to take, but you don't have to take it.
Adobe Acrobat Reader
As the creator of PDF itself, Adobe has a lot to answer for, as well as considerable experience and knowledge about the format. It therefore shouldn't be a surprise that one of Adobe's apps is one of your best options.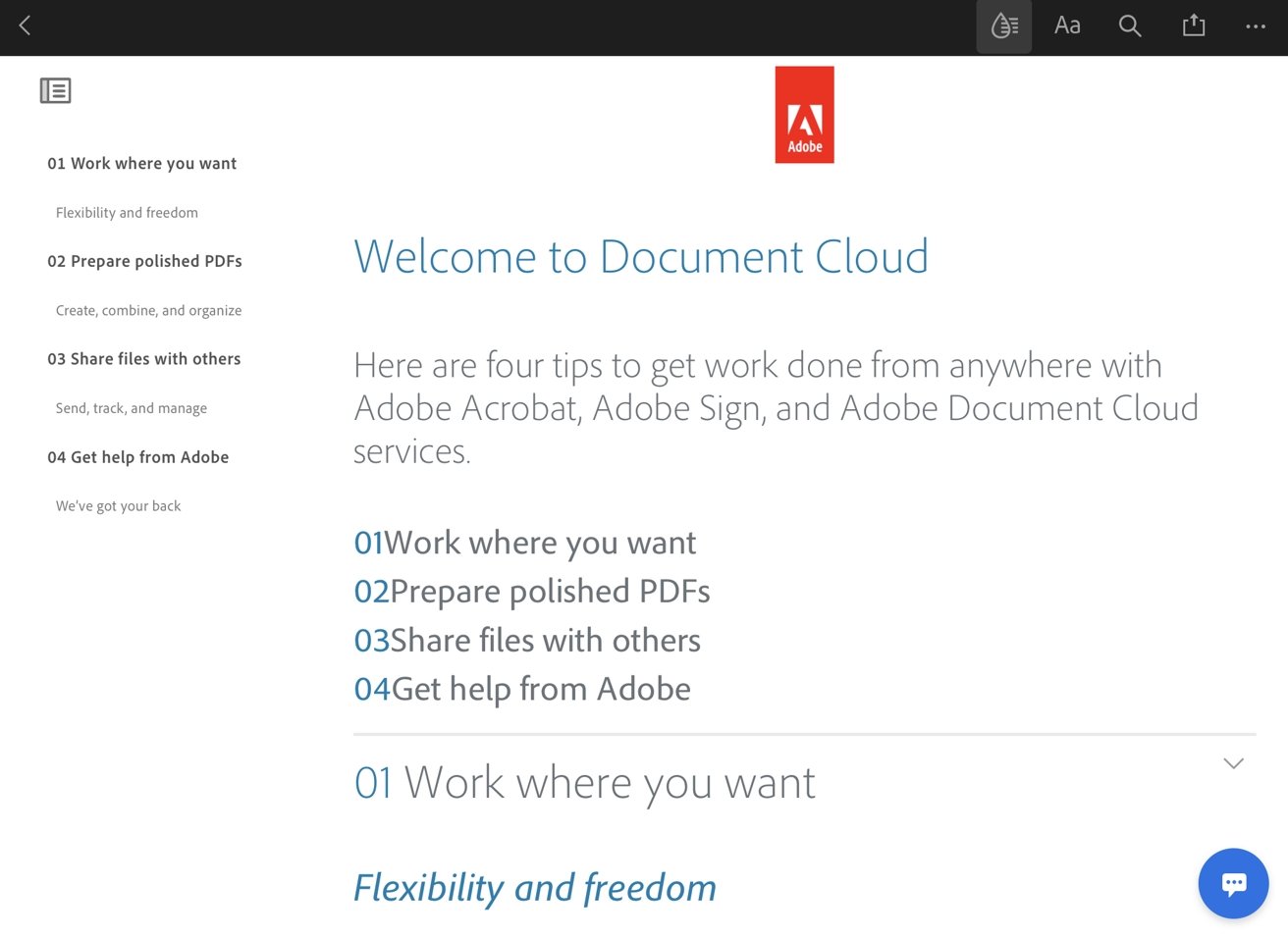 Adobe pioneered PDF use, so it's no surprise its reader makes the list.
Adobe Acrobat Reader is a free option from the creative tools producer, enabling you to view and add annotations to PDF files with ease. You can add e-signatures to documents, and easily share them with others, as well as fill out forms using its built-in form filler.
With a simple interface, the free reader can cover the vast majority of things you may want to do with a PDF without making full-scale edits or creating new documents.
If you want to do a lot more with PDF files, such as editing text and images, combining files into a single PDF, organizing pages, or exporting PDFs to Microsoft Office file formats, that's available as in-app purchases. But if you're going to just read PDFs or fill out forms, the free offering will be enough for you.
Adobe Acrobat Reader is
free to download
, with an optional subscription.
PDF Expert
Made by Readdle, PDF Expert is a strong and free PDF reader that offers viewing of documents in various ways, as well as text to speech for an audio experience. There's also full text searching, scrolling and zooming, and views in single-page and continuous scroll modes.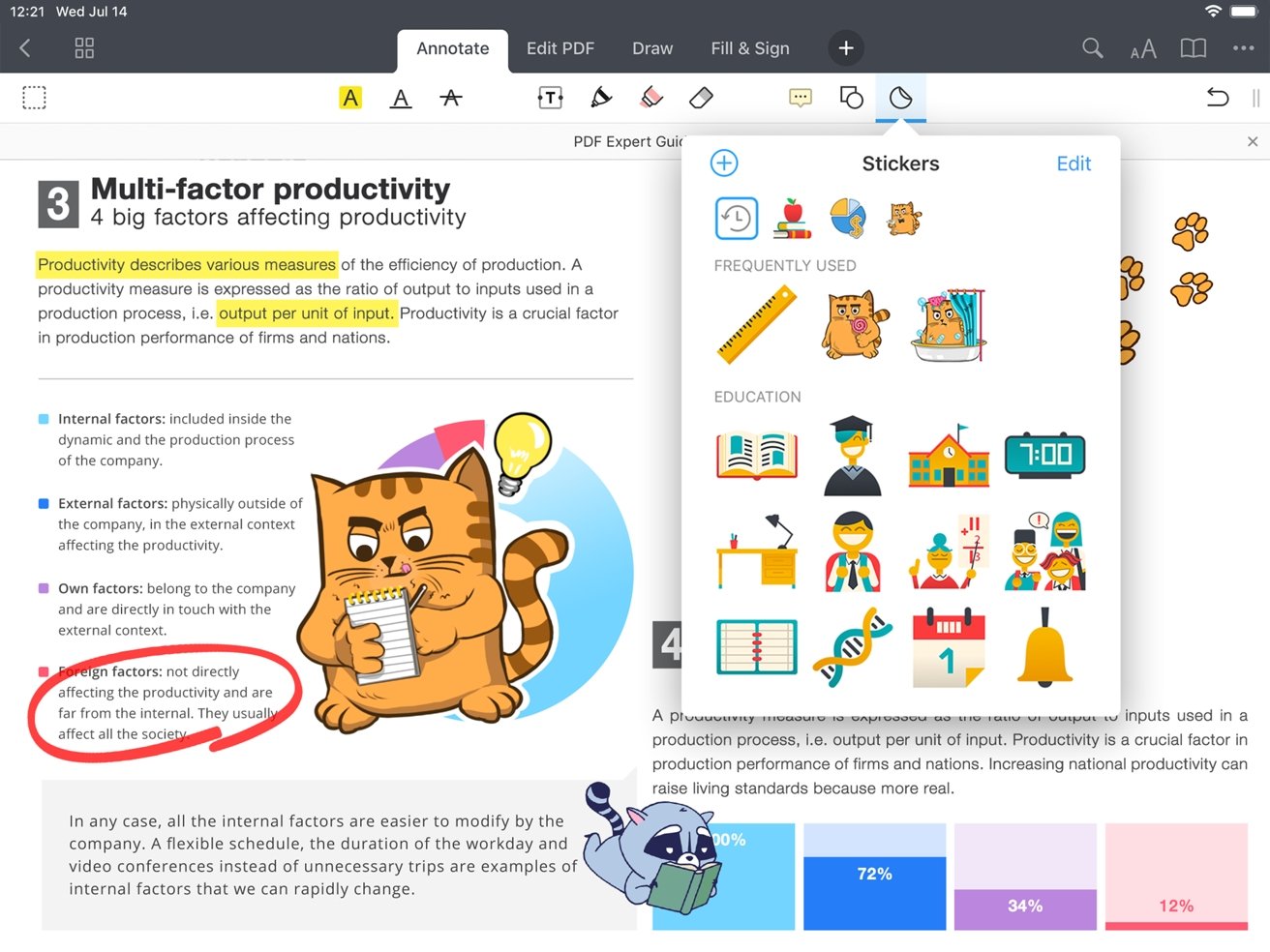 PDF Expert's annotation tools cover highlighting text, drawing, and even applying stickers.
Annotation options start with highlighting and extend to strikethroughs, underlines, and even pre-made stamps for "Approved," "Not Approved," and "Confidential," if you want to feel like an important government official.
You can also add comments, make bookmarks, apply stickers, and fill in forms on PDFs with interactive elements. If you have cloud storage available, it can connect to many major services to keep your documents safe.
Again, if you are willing to pay a subscription, you can get extra features including redaction of sensitive data, adding links, edit the original text, sign documents, and a fully customizable favorite tools bar.
The basic app of
PDF Expert
is free.
PDF Viewer
Offering a nice and clean appearance, PDF Viewer errs towards consumption rather than editing, but it is still a very powerful app.
PDF Viewer provides a nice simple layout for navigating and annotating files.
You can open and view PDFs with full text search, complete with text-to-speech and a night mode feature for late-night reading.
There are annotation options, including adding notes and highlighting text, images, and audio, as well as signature and form-filling features. You can also create new documents from existing ones by moving, deleting, and adding new pages in the free version.
Again, a subscription plan is available for more advanced features, including replying to notes, combining documents into a single piece, and protecting documents by setting passwords and permissions. This isn't necessary for using the core features of the app, but is a nice addition if you require it.
PDF Viewer is
free to download
.
GoodReader PDF Editor & Viewer
First released in 2009, GoodReader is a long-time member of the App Store, and one that has managed to secure a great reputation along the way. Like the others, you can read PDFs, but it is also able to handle a wide variety of other file types, including text files, HTML, pictures, music, audiobooks, videos, and even MS Office documents.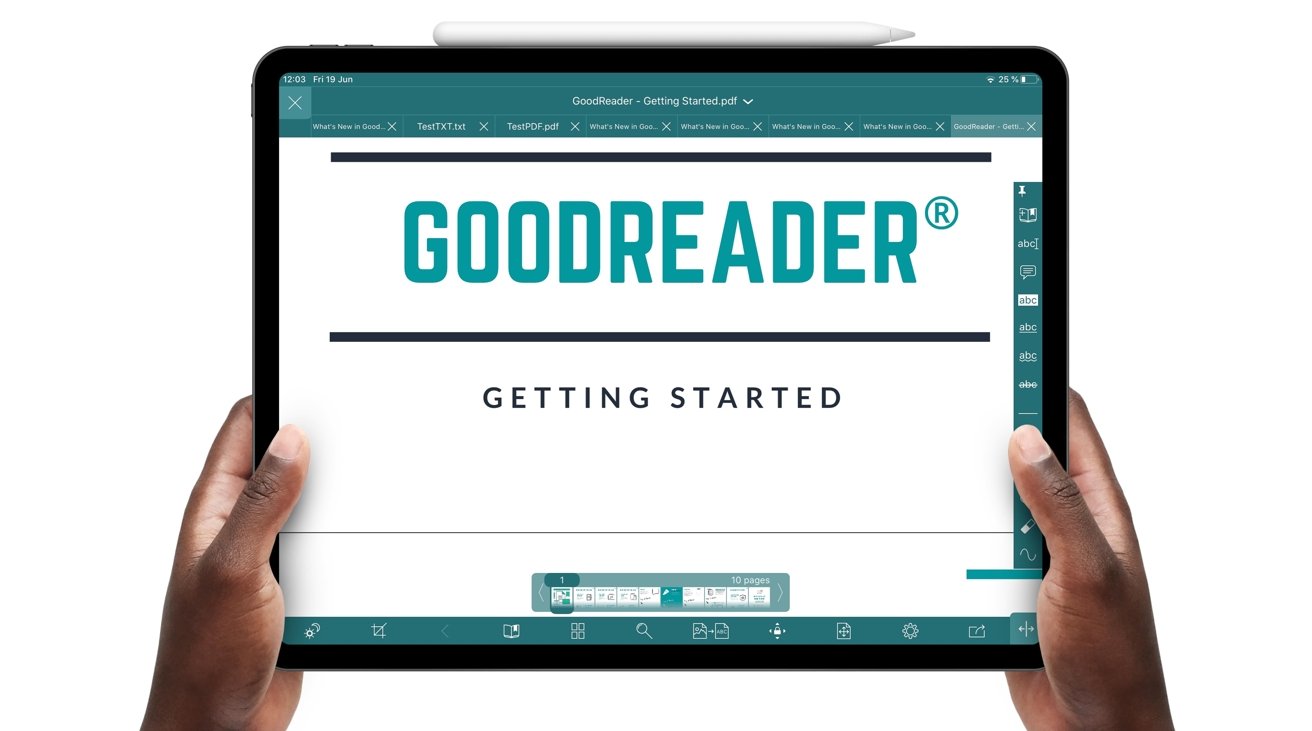 GoodReader has existed for over a decade, and is one of the best PDF-reading apps available today.
You have reading tools like PDF Reflow, which can make the text of a document easier to read on smaller screens without needing to constantly scroll sideways. Annotation tools include highlighting text and adding notes, as well as drawings, which can then be shared with others for collaboration purposes.
The app is able to handle file management as well, collecting together files in one place, including those it cannot open itself. It can even connect to cloud storage services, as well as data stores such as WebDAV, SMB, AFP, FTP, and SFTP.
Unusually, the base app is one that requires purchasing instead of being free, though there is also an additional subscription element as well. Upgrading to the Pro Pack adds in split-screen for reading two documents side-by-side on an iPad, AES-256 encryption, and file synching, among other extras.
GoodReader PDF Editor & Viewer currently
costs $2.99
for the base app, but that is as part of a current 50% discount offer.
Read on AppleInsider