Nomad USB-C Sport cables and 30W Wall Charger review: Reliable, if uninspired
Joining Nomad's lineup of
USB-C
accessories are new Sport cables as well as a new 30W wall charger. We check them out to see if they're worth adding to your kit.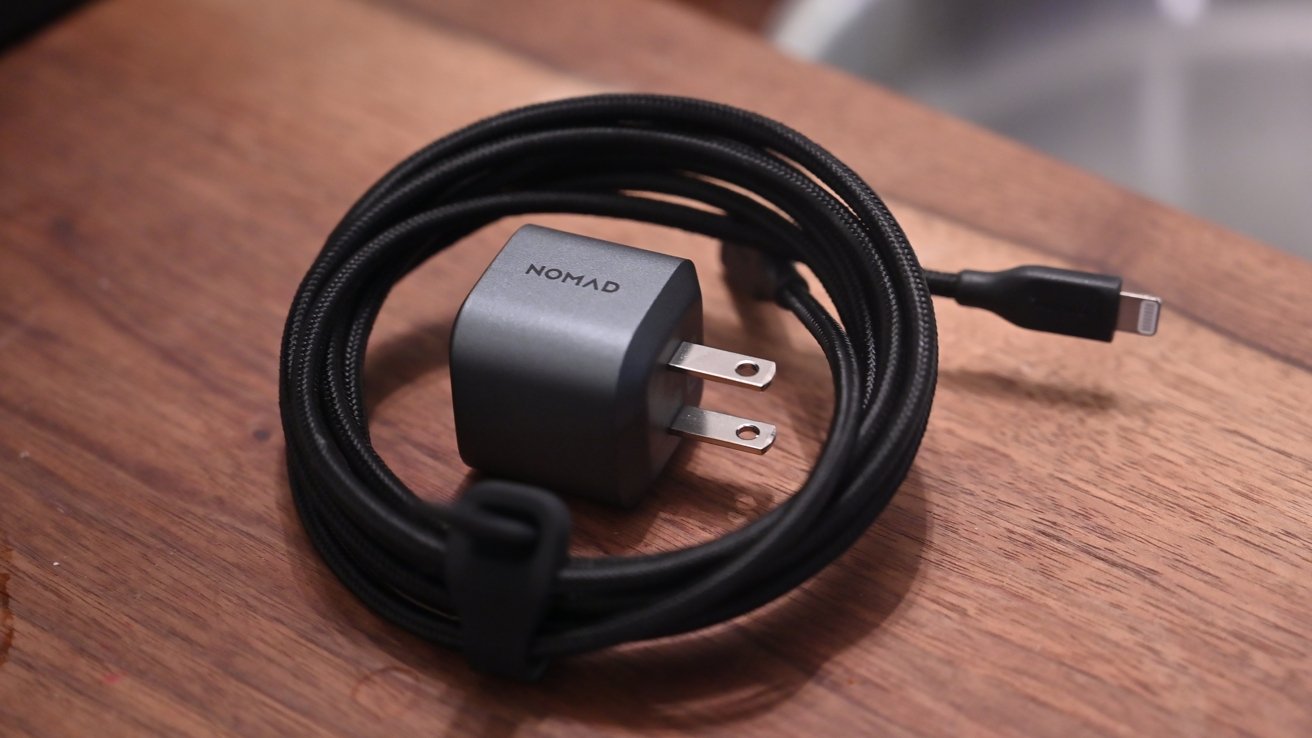 Nomad's new USB-C Sport Cable and 30W power brick
Nomad has had a lineup of USB-C accessories for some time now. It isn't exactly a new category in its portfolio.
When Nomad started with USB-C accessories, it had some exciting offerings with unique materials and build qualities above and beyond what most of the market had to offer.
Its new accessories are still sleek and reliable. But, they lack much of the original finesse we saw with its earlier product designs.
We're specifically looking at the company's new USB-C to USB-C Sport cable, its USB-C to
Lightning
Sport cable, and its 30W USB-C power brick.
Essential, but basic
Nomad's new Sport cable comes in three different flavors. There is a legacy USB-C to USB-A cable, a USB-C to USB-C cable, and a USB-C to Lightning cable. All three come in two-meter lengths, and the Lightning cable is fully MFi-certified.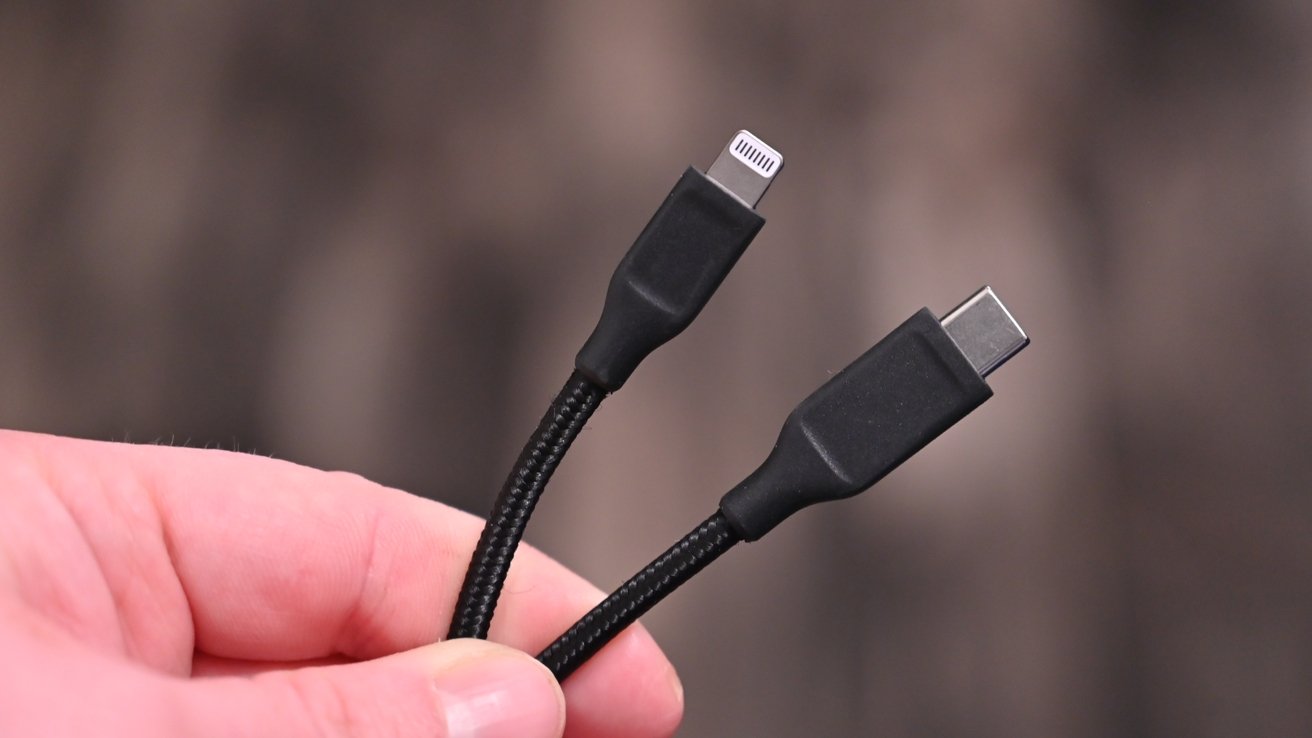 Nomad's USB-C to Lightning Sport cable
These cables were designed for high-speed charging, and Nomad has chosen the cheap way out, with only USB 2.0 data speeds. All of these cables max out at 480 Mbps.
USB 2.0 speeds in 2021 are unacceptably slow. Compounding the matter, the cable also failed to mount some drives on our
MacBook Pro
. Most USB-C cables nowadays use USB 3.1 at 5 gigabits per second, outpacing what Nomad is offering by an order of magnitude.
On the positive side, the cables have a historically-durable nylon-wrapped body. The ends have strong rubberized overmolds, including the cable's neck that often takes much of the stress and is an early failure point of Apple's cables.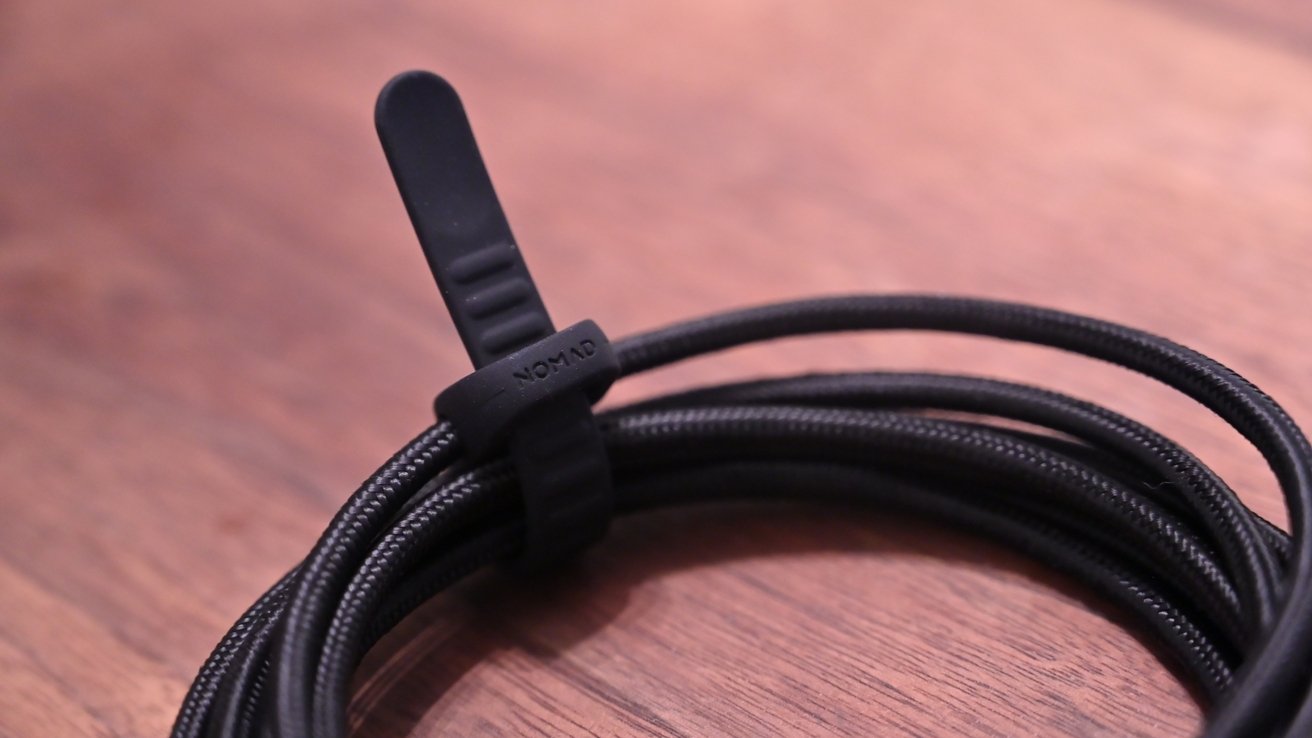 Nomad's integrated cable tie
An integrated silicone cable ensures you aren't going to lose it. If you furl the cable, the cable tie will wrap around it and then go through an opening on its outer edge. There are ridges on the tie that help keep it in place but still allow for easy release of the cable when you need it.
We firmly believe all cables should have integrated cable ties, and if they don't, users should add them themselves. They make everything a whole lot easier to manage and keep your bag less cluttered.
Also debuting is a 30W USB-C power brick, joining the company's existing 20W power brick. This is the first time Nomad has ventured into Gallium Nitride chargers.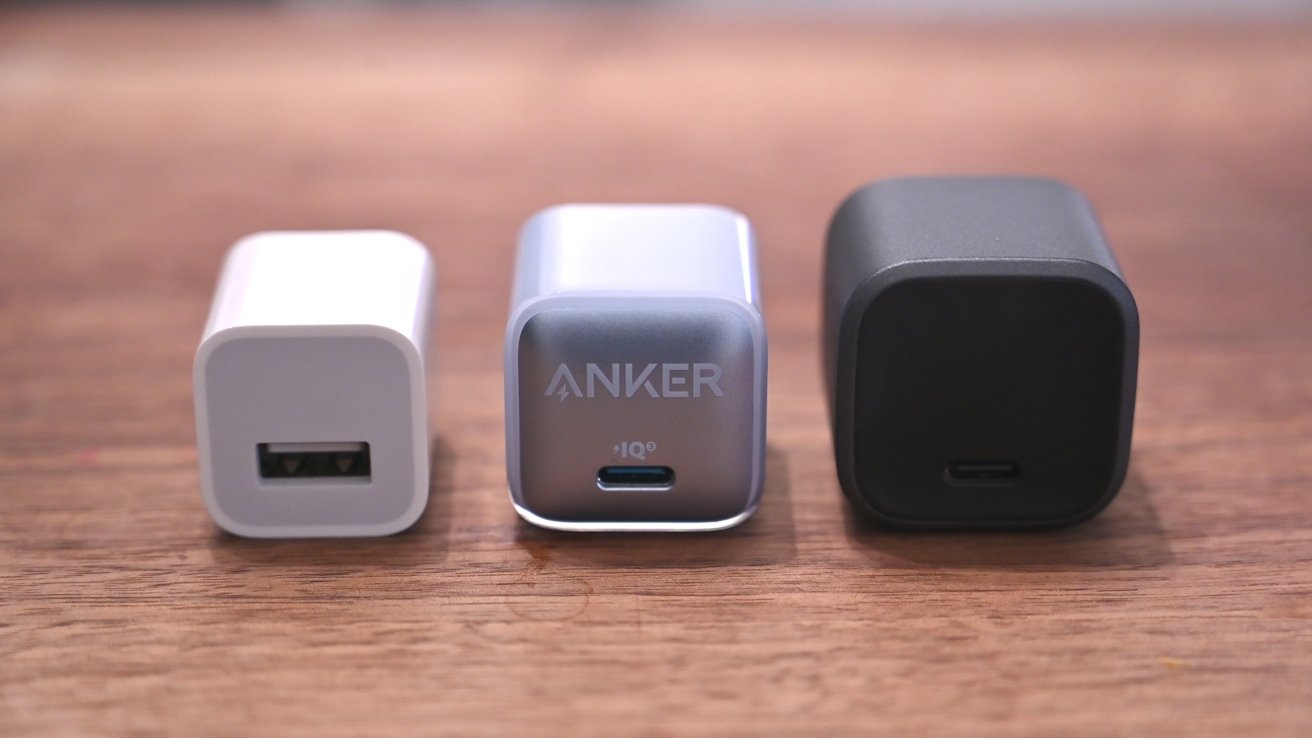 Apple's 5W charger versus Anker 20W versus Nomad 30W
GaN chargers
are superior
to their silicon counterparts by creating less heat, which in turn allows them to produce more power in a tighter space.
Nomad's 30W brick is slightly larger than Anker's 20W, but similar to Anker's 30W equivalent.
Nomad's charger has a matte two-toned plastic finish that tries to hit take the dark, rugged market compared to Apple's cables that are stark white.
Should you buy Nomad's USB-C accessories?
It's hard to wholeheartedly embrace Nomad's new USB-C lineup -- especially the Sport cables. Our largest criticism is that they... just aren't exciting.
Compared to the company's existing cables, it's easy to spot all the ways the brand worked to save money. The new releases are thinner, don't have interwoven Kevlar or metal overmolds, have a less substantial cable tie, only support USB 2.0 speeds, and support less power.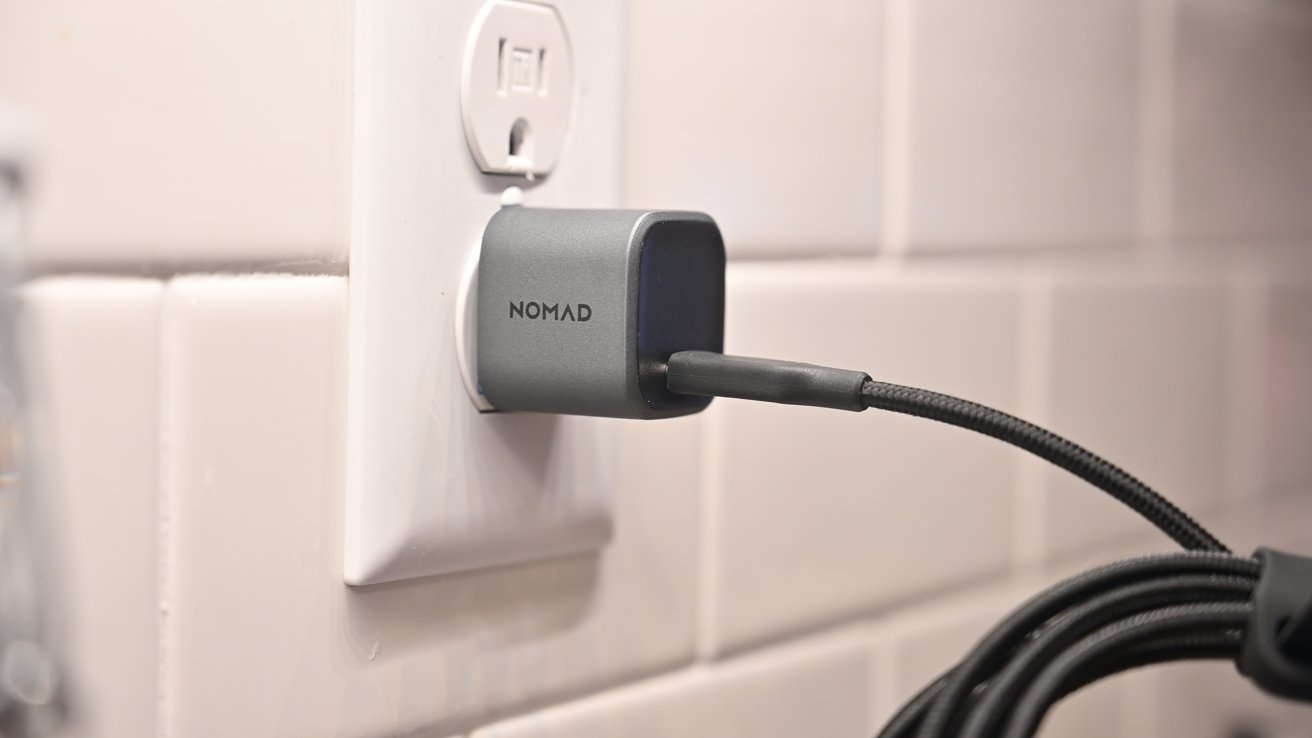 New USB-C gear
The Sport cables are still nicer than Apple's white cables that ship with its products. We just wish they had slightly more to offer.
If you're picking up some new Nomad gear, or if you can get them at a discount, they certainly can be handy to have around. We're just not sure that they're worth it at full price.
The GaN charger is another matter, and certainly holds up. It is more compact than a traditional 30W brick and can fast-charge an iPhone, iPad, or power MagSafe Duo.
Pros
Sleek all-black apperance


Cables have built-in silicone tie


Nylon-braided for durability


Nomad's first brick to support GaN


Lightning cable is MFi-certified
Cons
Cables only deliver up to 60W of power


Slow data transfers


More in-line with the rest of the market, rather than above


No higher wattage USB-C brick


Only one USB-C output
Rating: 3 out of 5
Where to buy
You can find Nomad's entire collection of cables, including the new Sport cables, on
Nomad's site starting at $24.99
.
The new 30W USB-C GaN charger
is available as well for $29.95
.
Read on AppleInsider