The best weather apps for iPhone and iPad
Whether you'd like to know the rain forecast or you need access to extreme weather and hurricane alerts, a good weather app is essential. Here are some of the best for
iPhone
or iPad.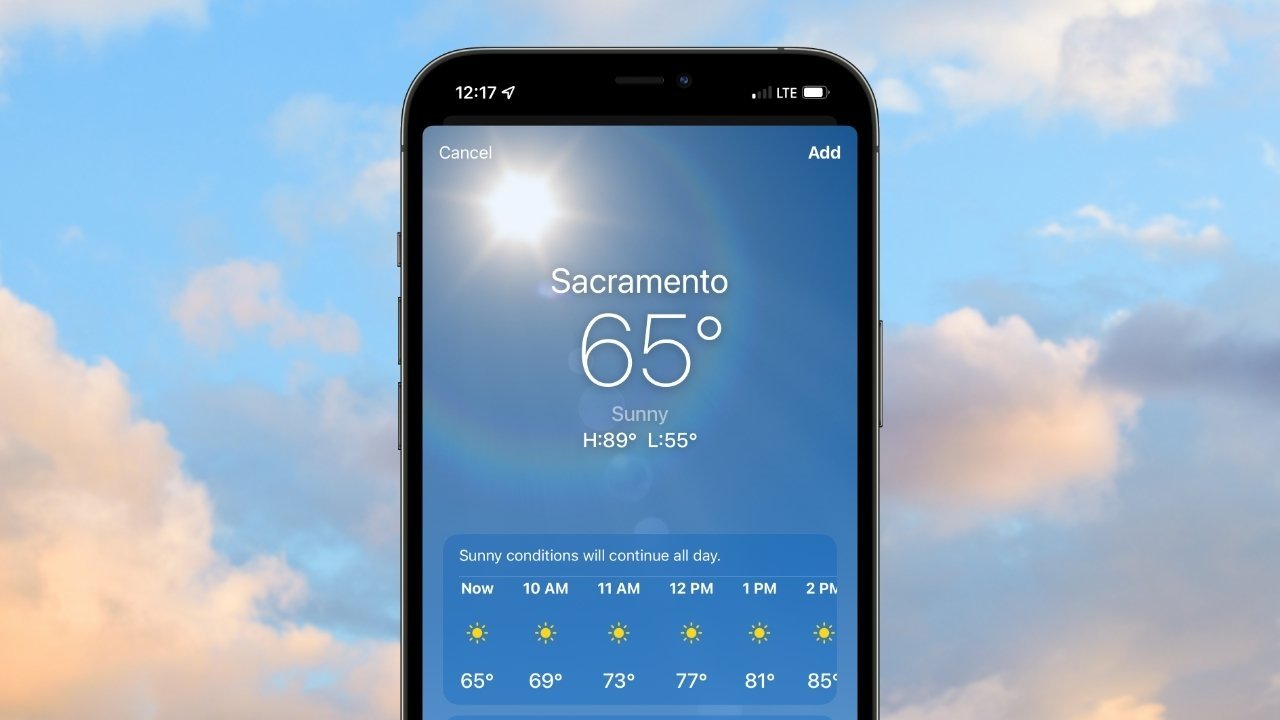 Weather apps on iPhoen and iPad
Largely considered an essential app, weather apps are probably among the most-used basic apps on your
iOS
device. The good ones will give you a detailed forecast of the weather, as well as important data like UV index, air quality, and severe weather alerts.
There are a variety of weather apps available on the
App Store
, from basic and free options to much more detailed platforms aimed at meteorologists. Here are the best weather apps for iPhone and
iPad
.
Dark Sky
Dark Sky
is one of the most popular weather apps for a reason. It features precise weather reports with much more accurate predictions than you might get with other weather apps.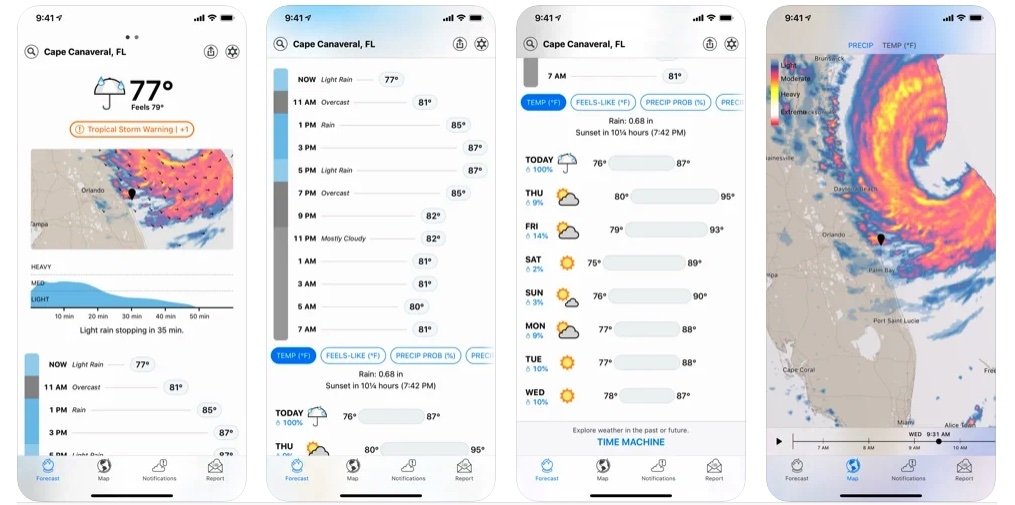 Dark Sky on iOS
However, Dark Sky has been purchased by Apple, and the Cupertino company plans to sunset the app by the end of 2022. You can continue to use it until then, or you can find an alternative -- including Apple's own Weather app, which has been updated with some of Dark Sky's features.
You can download Dark Sky from the App Store
here
.
Apple Weather
The stock Weather app on iOS has long felt like an afterthought. It did the job, but was very basic. In iOS 15 and later, however, Apple has taken steps to revamp the Weather app and make it a serious contender.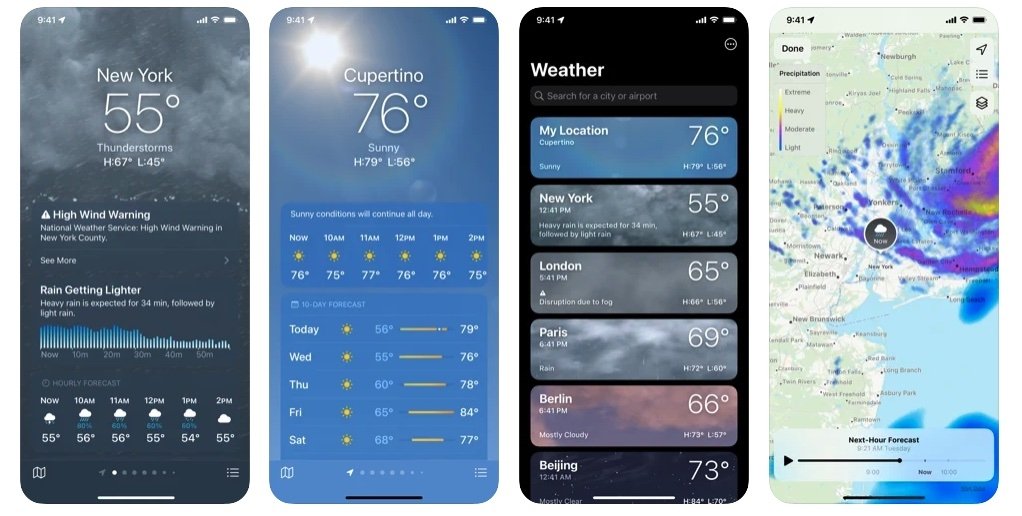 The stock iOS weather app
Weather in
iOS 15
features a clean and minimal design, as well as a new map for geographic weather. There's also new in-app sections for the UV index, temperature, air quality, and more. The best part about Weather is its deep integration with iOS -- and the fact that you likely already have it on your device.
You like already have Weather on your phone, but its App Store listing is
here
.
Weather Underground
Weather Underground is an app that leverages weather data from a huge network of 30,000 amateur and personal weather stations, allowing users to get a detailed and granular look at the conditions in their area.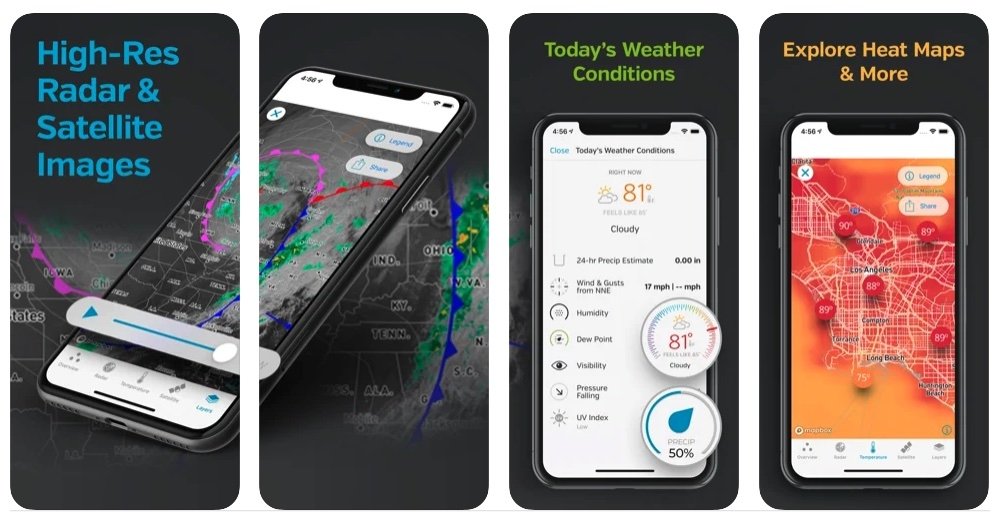 Weather Underground
Additionally, the app has a level of crowd-sourcing not seen in other weather apps, allowing users to confirm weather reports or post their own. Because of that, it may provide some of the most accurate weather reports in a simple and customizable user interface.
You can download Weather Underground from the App Store
here
.
Carrot Weather
If you like a dose of humor with your weather reports, Carrot Weather is an award-winning app that can deliver the forecast with a healthy amount of sarcastic zingers. Users can even customize the level and type of humor in Carrot Weather.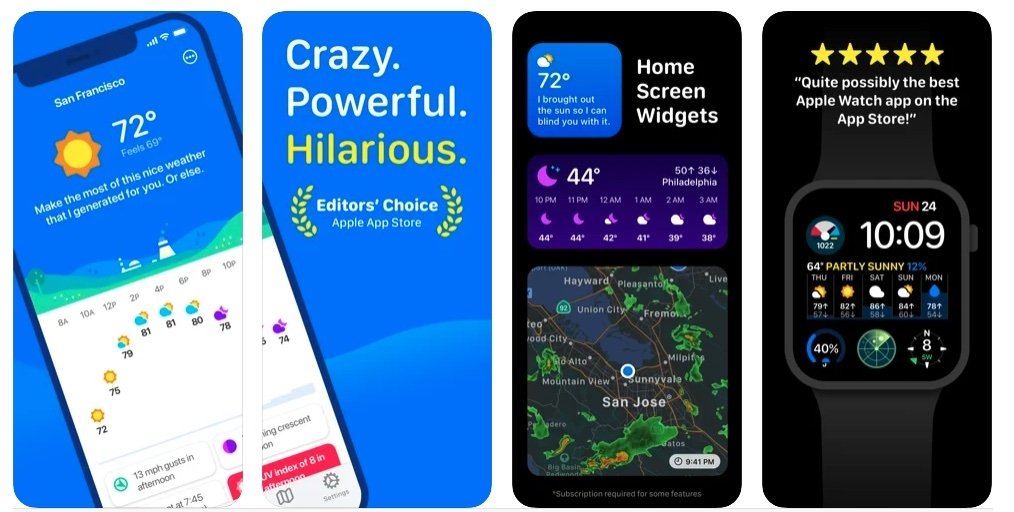 Carrot Weather
The app pulls data from Dark Sky, meaning you'll get accurate weather reports with up-to-the-minute forecasts. There are options for iOS widgets and Apple Watch companion apps. You can also opt for premium features with its subscription tiers.
You can download the Carrot Weather app from the App Store
here
The Weather Channel
If you're looking for a simple weather app provided by one of the most reputable weather companies in the U.S., take a look at The Weather Channel app. It's a solid solution that's free and ad-supported.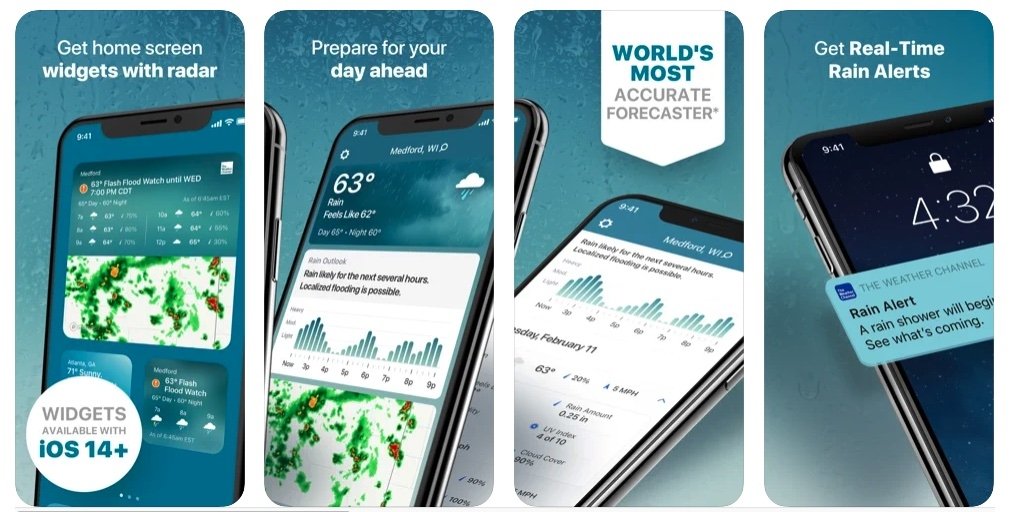 The Weather Channel
The Weather Channel app features 15-minute rain forecasts, snow intensity data, and editorial weather content and live breaking news alerts for extreme weather events. If you don't like ads, you can also opt for a premium subscription that features advanced radar and additional features.
You can download The Weather Channel app from the App Store
here
.
RadarScope
Meteorologists or weather enthusiasts won't find a more feature-rich and powerful weather app on the App Store than RadarScope. The app features Nexrad Level 3 data sourced from weather stations in the U.S., Guam, and Puerto Rico.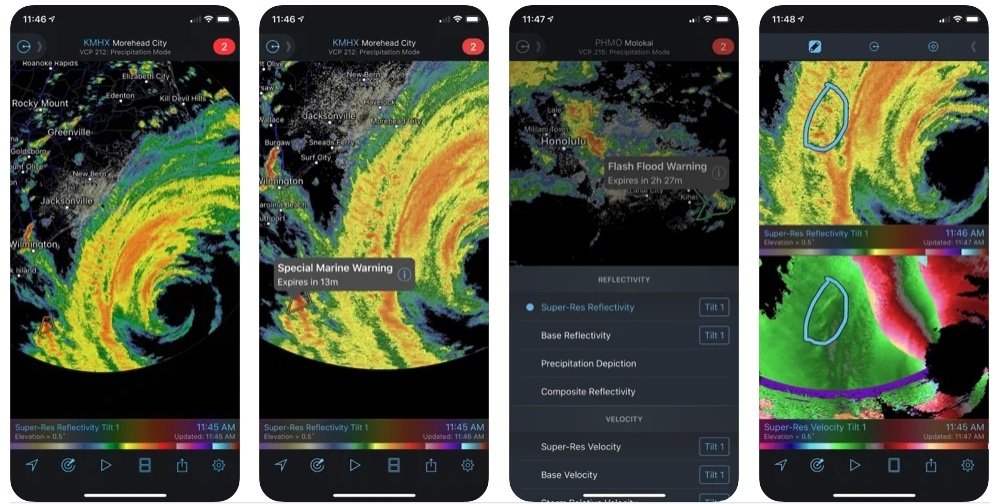 RadarScope
In addition to the highly accurate data rendering, RadarScope also features severe weather alerts and a suite of options for fine-tuning your meteorological reports. Most people won't need a weather app as detailed as this, but those that do will be glad that it does.
You can download RadarScope from the App Store
here
.
Read on AppleInsider