Ryan Reynolds promotes Apple TV+ 'Spirited' with Photos Memory
Actor Ryan Reynolds has embarked on some early promotion of the
Apple TV+
film Spirited,' using Photos' Memories feature to show off images from the holiday movie.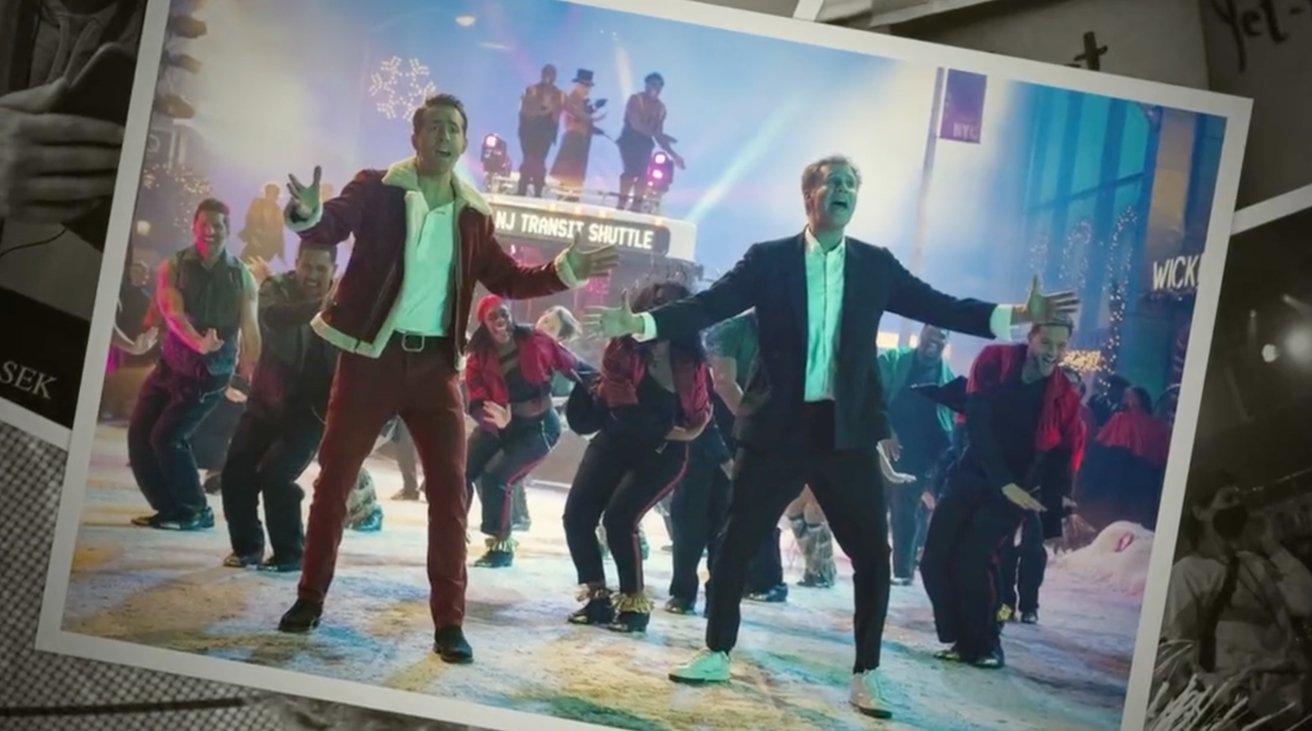 Reynolds, best known for roles in films including "Deadpool" and "Detective Pikachu," could be a considered a master of comedic marketing and promotion. In a Christmas Day Tweet, Reynolds promoted the upcoming holiday movie "
Spirited
" by sharing a video.
The tweet consists of the text "iPhoto Album," and starts off with Reynolds navigating a Will Ferrel-themed macOS desktop to open Photos. Creating a "Spirited first look," Reynolds comments he doesn't "need anything fancy, just a little iPhoto," while navigating menus to create a slideshow from an album titled Boston.
The presentation includes images from the set of the film, as well as stills taken during reporting, giving a first glance at the movie. The slideshow also includes comedic elements, such as a blurred photo of Reynolds and a conversation with Ferrell over payments for snacks despite craft services being free.
The video ends with a title card for "Spirited," along with a confirmation it is due "Holidays 2022."
Picked up by Apple TV+ in
October 2019
, "Spirited" is a retelling of "A Christmas Carol" starring both Ferrell and Reynolds. The film is written and directed by Sean Anders and John Morris.
This is not the first time Reynolds has "promoted" an Apple TV+ production. In August, he and actor Rob McElhenney
demanded biscuits
to be sent to Wrexham AFC over a joke in "Ted Lasso," a demand that
Apple complied with
within weeks.
Read on AppleInsider