AirPods Pro 2 charging case trackable like AirTag, may come with health sensors
In a note to investors on Sunday morning, Ming-Chi Kuo has detailed new "
AirPods Pro 2
" slightly further, with him now expecting integrated AirTag features in the charging case, and support for Apple Lossless.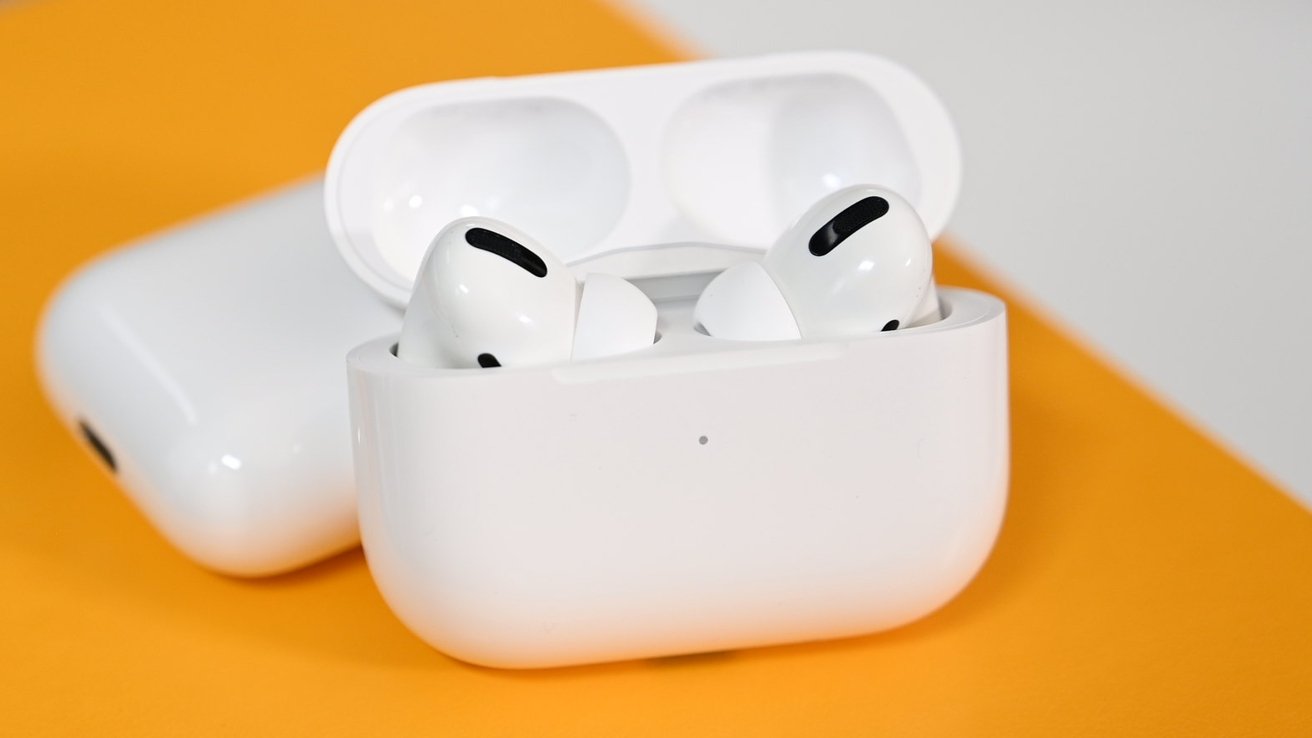 In a note to investors seen by
AppleInsider
, Ming Chi Kuo of TF Securities mostly demonstrates how Luxshare and Goertek are the big supply chain winners for
AirPods
. However, he also has pinned down new features that he expects in "AirPods 2."
Expected in the new model are a new design, support for Apple Lossless, and a charging case with built-in
AirTag
functionality.
He also expects more integration of health management features at some point in the future for the line, but has not elaborated in Sunday's note about what specifically is arriving. However, in a previous memo, he said that the model would feature updated motion trackers for greater fitness applications.
While the new design was not elaborated upon in Sunday's note, continued product leaks for new AirPods Pro have shown a shortened stem for the product. In previous notes, Kuo has suspected that "the main chip may be significantly upgraded."
Like he said
in December
, Kuo now believes that Apple will launch an AirPods Pro 2 refresh in the fourth calendar quarter of 2022. This places the launch just in time for the next holiday season.
Previously, Kuo has said that the AirPods and Beats platforms as a whole at a wide range of price points is important for future growth for Apple, and may be a "halo" product for the company as a whole.
"AirPods are higher priced, target Apple device users, and aim to provide innovation and eco-experience to increase added value," Kuo has said. "Beats are lower-priced, target Apple and non-Apple device users, and increase shipments or market share."
As it pertains to the 2021 shipment volumes of AirPods, Kuo estimates that AirPods shipment was better than expected at 27 million units, more than double the previous quarter, and up 20% year-over-year. He's also expecting the first calendar quarter of 2022 to be strong, with shipments nearly the same as the holiday quarter.
The holiday quarter strength comes on the launch of AirPods 3 and the reduction in price of the second-generation AirPods in the quarter. Notably, he says that "AirPods are replicating the success of the iPhone."
Read on AppleInsider