New MacBook Air predicted to have 'marginally faster' Apple Silicon M2 processor
As part of Apple's 2022 slate, and after a series of rumors throughout 2021, Mark Gurman has predicted that a
new MacBook Air
will indeed arrive at some point in 2022.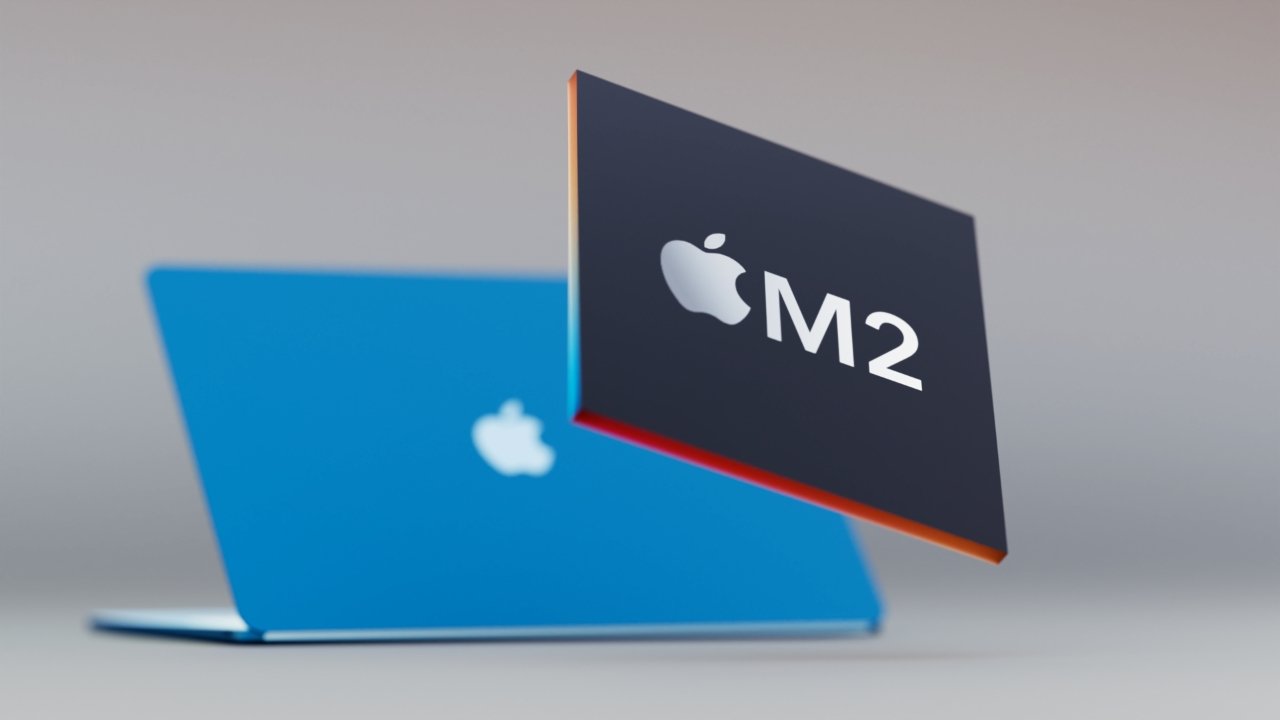 The new MacBook Air will get an M2 processor
In his weekly
Power On
newsletter,
Bloomberg
writer Mark Gurman has amplified predictions for a 2022 MacBook Air refresh.
Alongside many others
, Gurman is expecting Apple to refresh the
MacBook Air
lineup with new chips and a redesign sometime in 2022.
New information from the newsletter, though, is that the predicted M2 chip will be only "Marginally faster" than the M1. Specifically, he expects the M2 to have up to a 10-core GPU. He isn't clear if there will be any more improvements as it pertains to speed or CPU cores, but previous rumors haven't addressed this either.
Rumors and renders from
October 2021
imagine the thin-and-light MacBook Air as generally continuing the existing aesthetic. Rather than being thicker on one end that the other, there doesn't appear to be any taper at all.
On one side,
MagSafe
3 joins a Thunderbolt 4 port, while the other side has the Thunderbolt 4 port and a headphone jack. The keyboard includes full-size function keys, and the display is surrounded by a white bezel.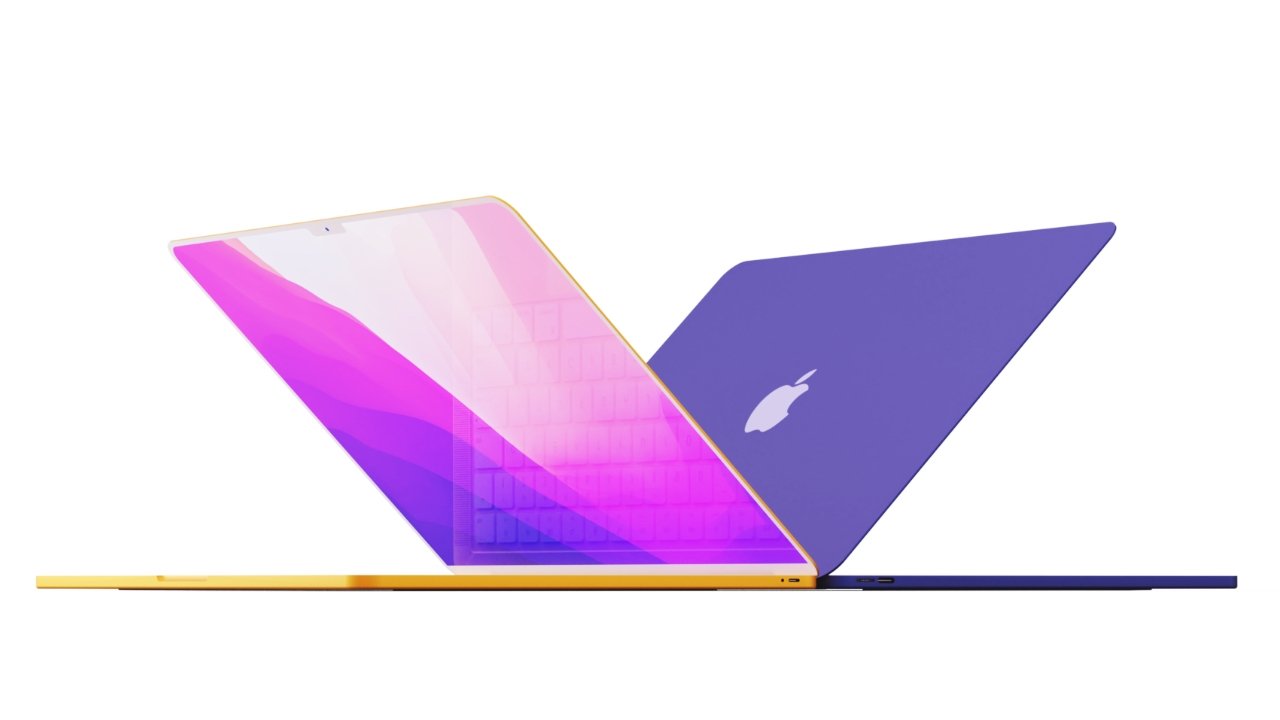 The new MacBook Air may have MagSafe and Thunderbolt 4
That display also has a small notch in the middle of the screen, though it is colored white to match the bezel.
As with previous
renders from May
, the images show the MacBook Air in a variety of colors, rather than the plain grey that Apple's MacBook lineup typically uses.
Some rumors about the product predict
mini LED backlighting
in the new MacBook Air, though not ProMotion technology.
Apple's notched camera on the MacBook Air that it debuted in the 2021 MacBook Pro will apparently be a 1080p model. It's not clear if the existing limitation of one external display will remain, and MagSafe charging has been postulated for the model.
The rumor mill is also suggesting that Apple will resurrect the "MacBook" title it last used in 2019.
Read on AppleInsider