Apple to hold annual shareholder meeting virtually on March 4
A filing with the SEC has revealed that Apple will hold its annual and virtual shareholder meeting on March 4 -- and has shed some light on CEO Tim Cook's recent compensation.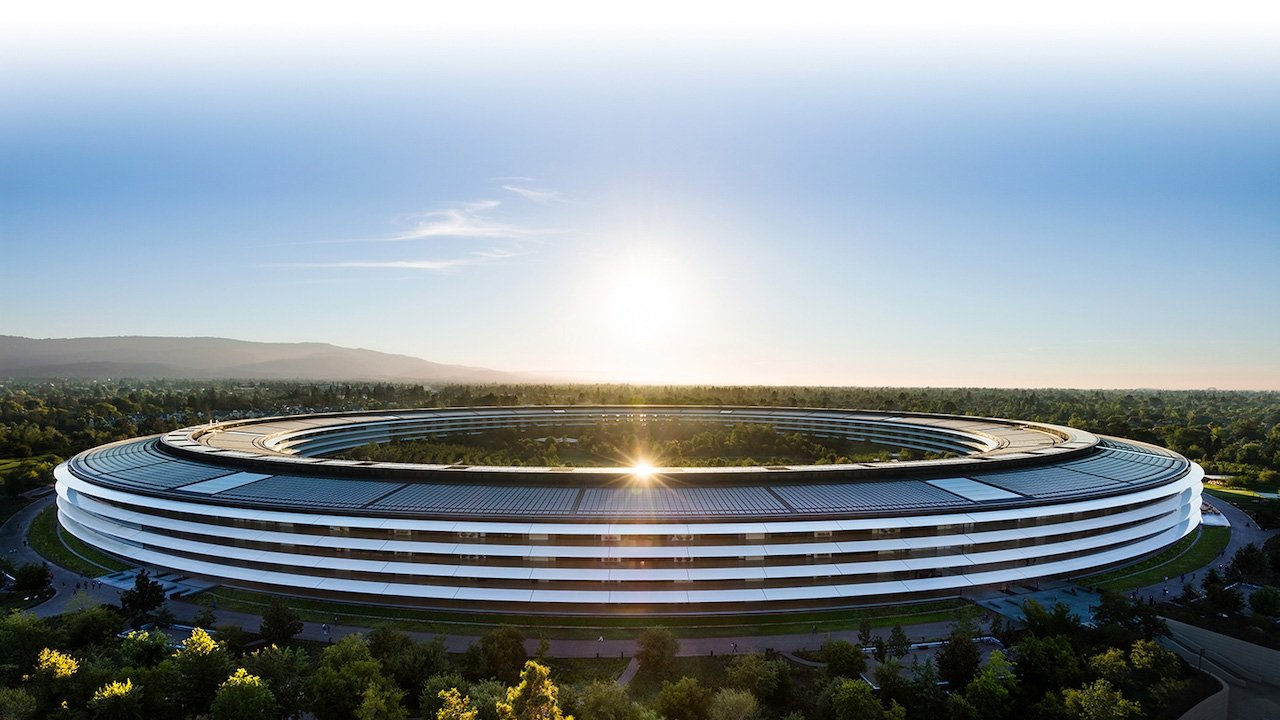 Apple Park
The meeting is slated to kick off at 9 a.m. Pacific time on Friday, March 4. Although generally held in the Steve Jobs Theater, the 2022 meeting will be offered virtually in an effort to "provide a safe experience for our shareholders and employees."
According to a shareholder notice and proxy statement filed with the SEC, the date of record for the annual shareholder meeting is Jan. 3, 2022. That means shareholders must have held Apple shares before that date to attend.
As with most Apple shareholder meetings, the 2022 meeting will focus on routine proposals like the election of directors, the ratification of the appointment of independent accounting firms, and approval of Apple's 2022 Employee Stock Plan.
In 2022, Apple board nominees include James Bell,
Tim Cook
, Al Gore, Alex Gorky, Andrew Jung, Art Levinson, Monica Lozano, Ron Sugar, and Sue Wagner.
The meeting will also see a vote on proposals submitted by shareholders themselves.
Apple also advises shareholders to vote in advance to "ensure that your vote will be represented at the Annual Meeting."
The filing also includes details on Apple CEO Tim Cook's compensation. He earns a $3 million base salary, and was awarded stock worth over $82 million, that vest over time. Five million shares Cook holds vested in 2021, worth about $750 million.
Cook's personal worth including the vested stock in 2021 and his stock holdings exceed $1 billion.
Read on AppleInsider