Ethos and Icon microphone review: Approachable, high-end audio perfect for podcast creator...
Earthworks Audio has built two quality products that compete with the most popular USB and broadcast microphones on the market.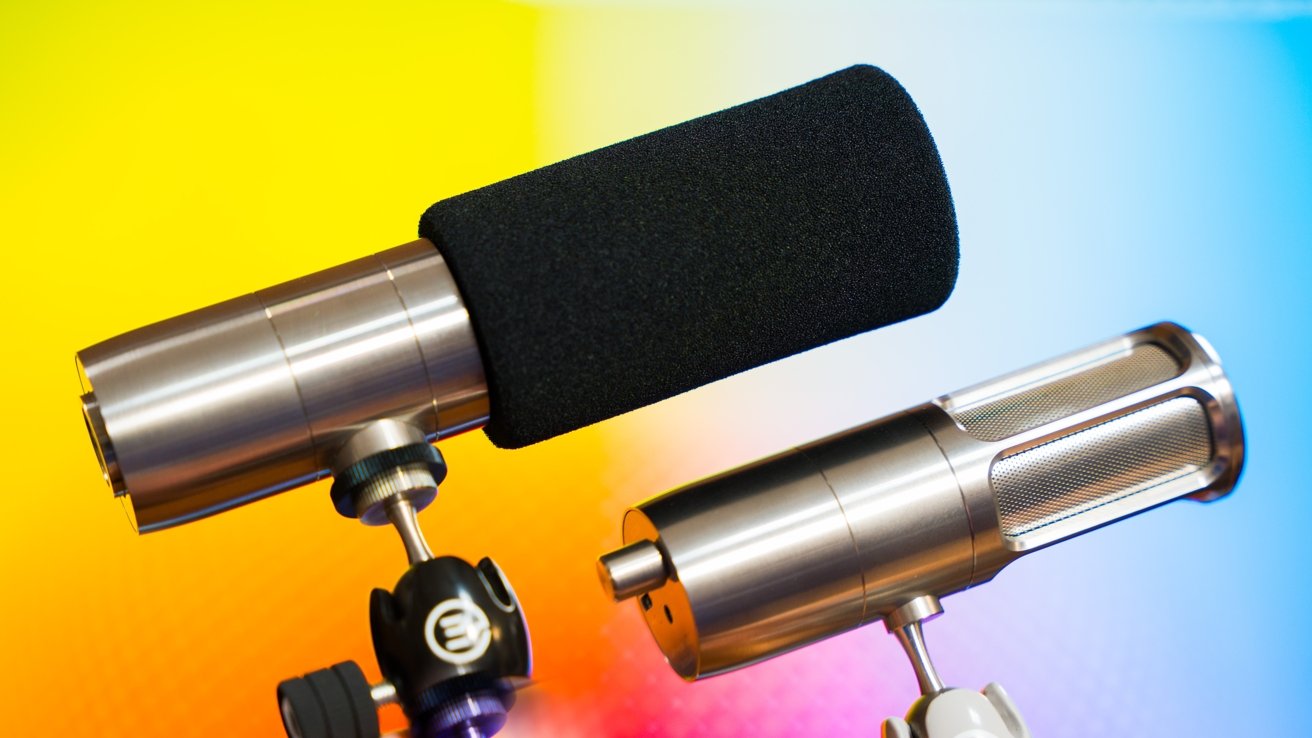 Ethos microphone left, Icon right
Professional broadcast studios typically use veteran microphone models like the Shure SM7B or Electro-Voice RE20. Unfortunately, while these microphones are high-quality, they're not perfect for every speaker. Not only that, but microphones like the SM7B require special equipment to use effectively.
Earthworks Audio has stepped in to create Ethos, a user-friendly, high-end broadcast microphone that can be used with budget-friendly audio devices. The Ethos microphone is a versatile product that can improve the sound of traditional broadcast setups and individual creators alike.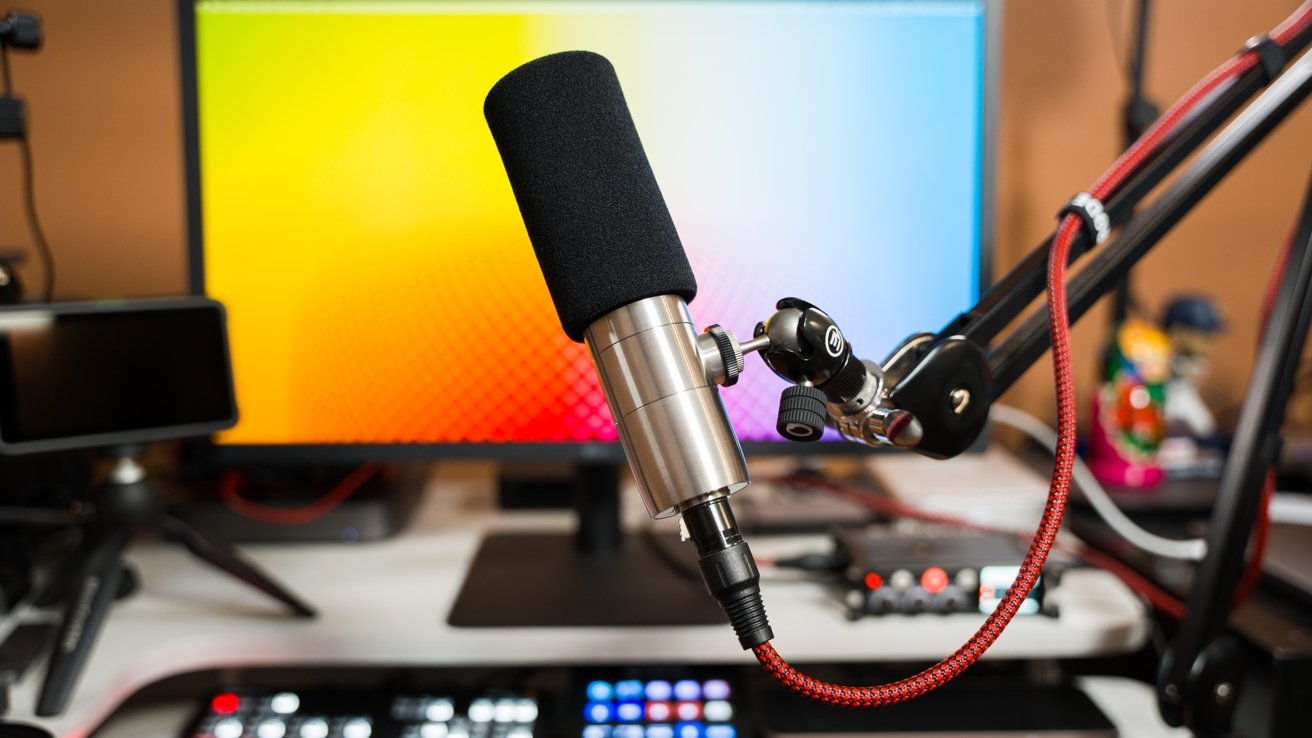 Ethos microphone
For those looking for a more discreet microphone that can be powered with a USB connection, Earthworks Audio also developed the Icon. Together, the Icon and Ethos surpass many long-standing microphone options in quality and ease of use.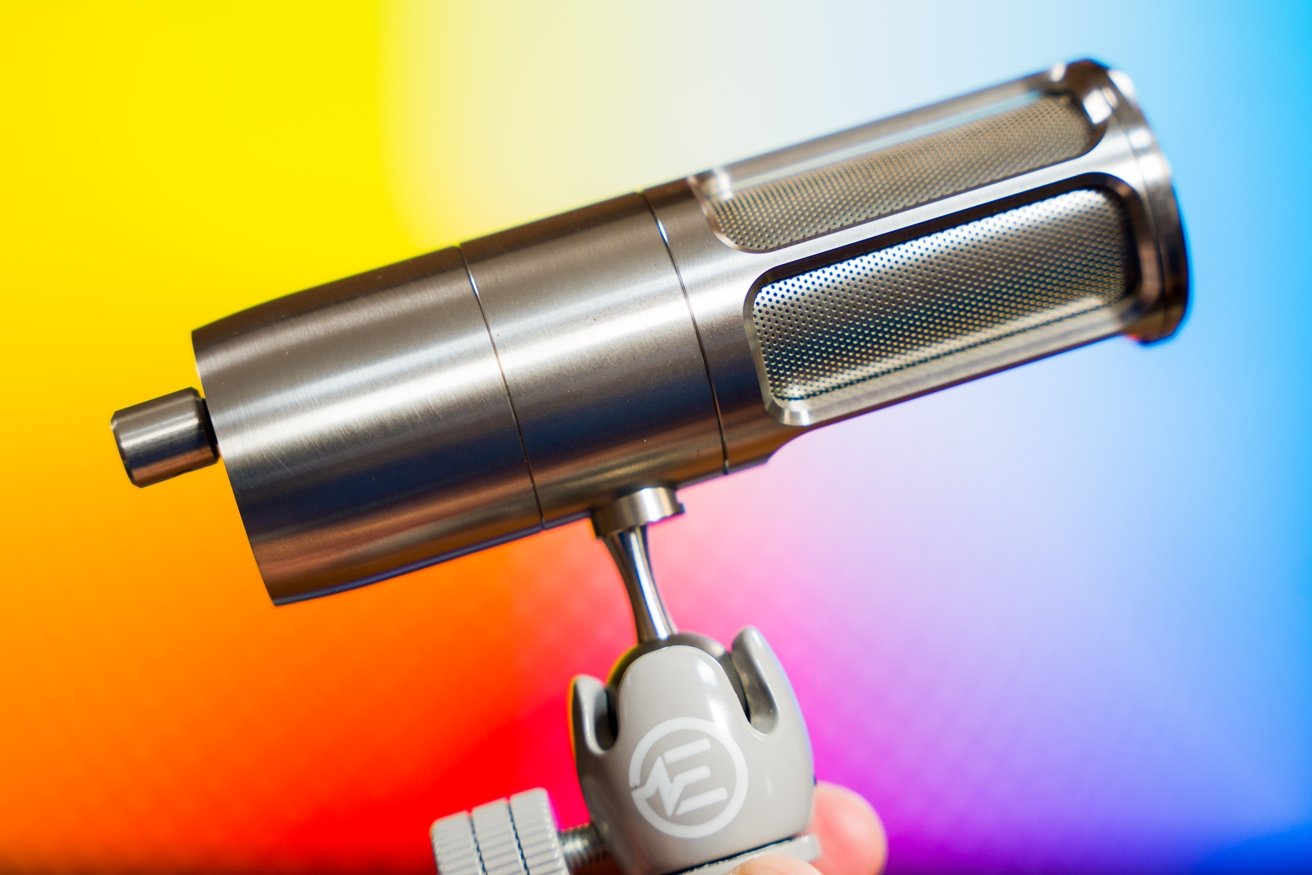 Icon microphone
Hardware design
Both the Ethos and Icon microphones are beautifully designed and have a premium finish. They are made from stainless steel and feel substantial in weight but lighter than other broadcast microphones. They look great in any studio or desk setup and are attractive on camera.
The Ethos broadcast microphone has a single male XLR connection on the bottom and no other toggle switches or buttons. Like the Icon, it features an orbit mount that allows for full 360-degree rotation and movement. In addition, users can easily reposition the microphone and tighten it again quickly for precise adjustments.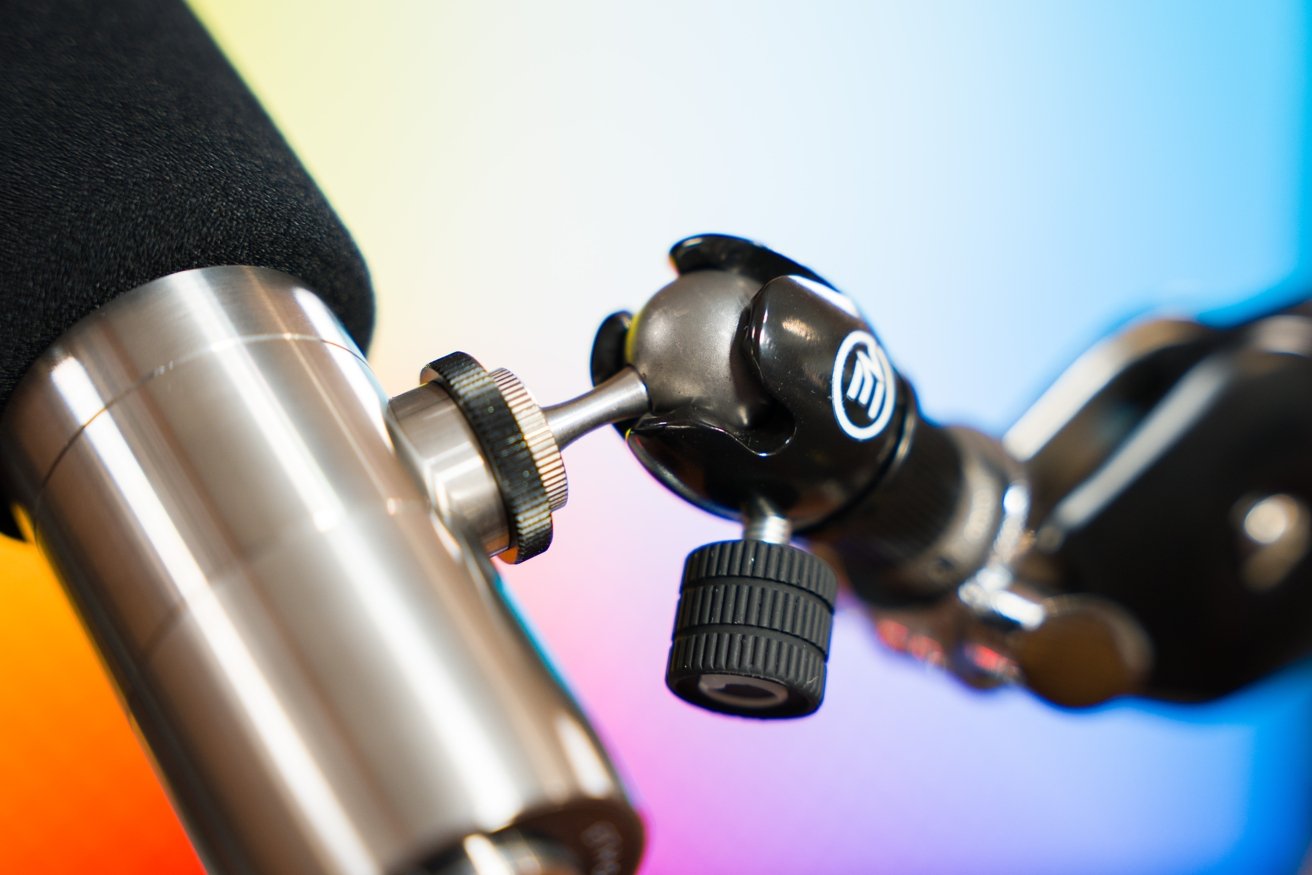 Ethos orbit mount
Ethos includes a low-profile windscreen and a 5/8 to 3/8 inch adapter in the box.
The Icon microphone sports the same orbit mount for easy adjustments and includes a table-top stand in the box. The included stand is sturdy and would suffice for most spoken word and streaming use cases.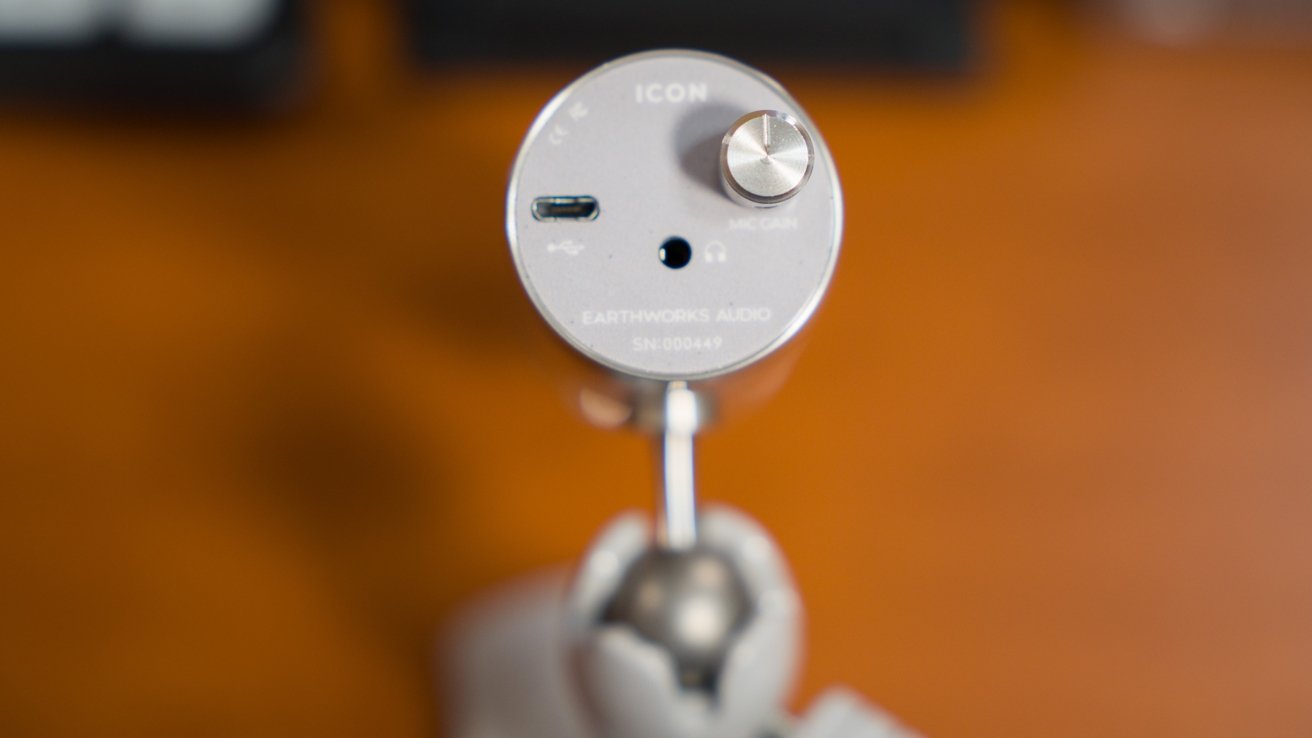 Icon microphone with micro-USB
Unfortunately, the Icon uses a micro-USB port for connectivity. We would have vastly preferred a USB-C port instead. There is also a 1/8 inch headphone port for live monitoring and a gain adjustment nob. Earthworks also included braided USB cables in the box.
Icon microphone performance
The Icon is targeted at podcast, spoken word, and live stream creators. Only requiring a USB connection allows users to forego any additional audio interface and makes it great for travel. Users can also plug directly into an
iPhone
or
iPad
for a portable recording setup.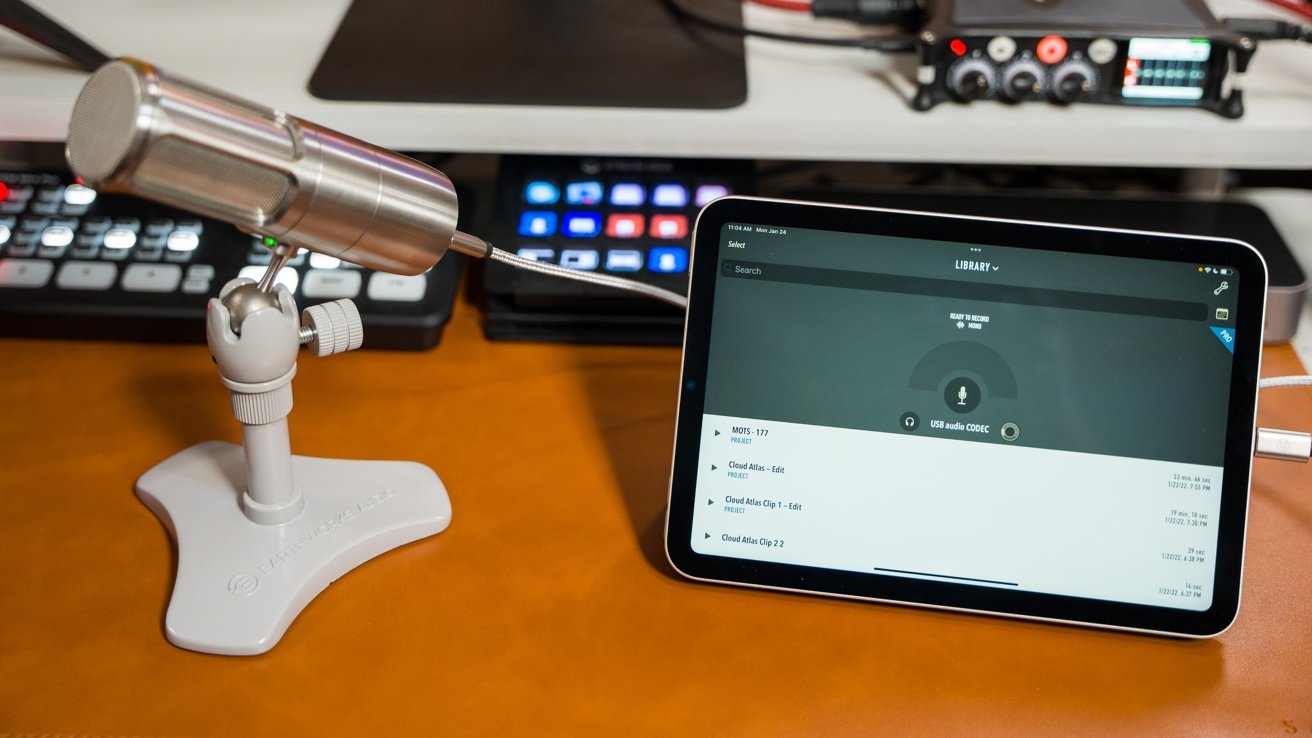 Icon microphone with iPad
Speaking close to the Icon sounds very good, but it's meant to sit several feet away on a desk. It can remain out of camera shot for live stream situations and still provide high-quality sound.
Icon is a small diaphragm, cardioid-pattern condenser microphone with a 20Hz - 20kHz frequency response. That translates to a very sensitive microphone capable of picking up your voice, along with other noises in the room.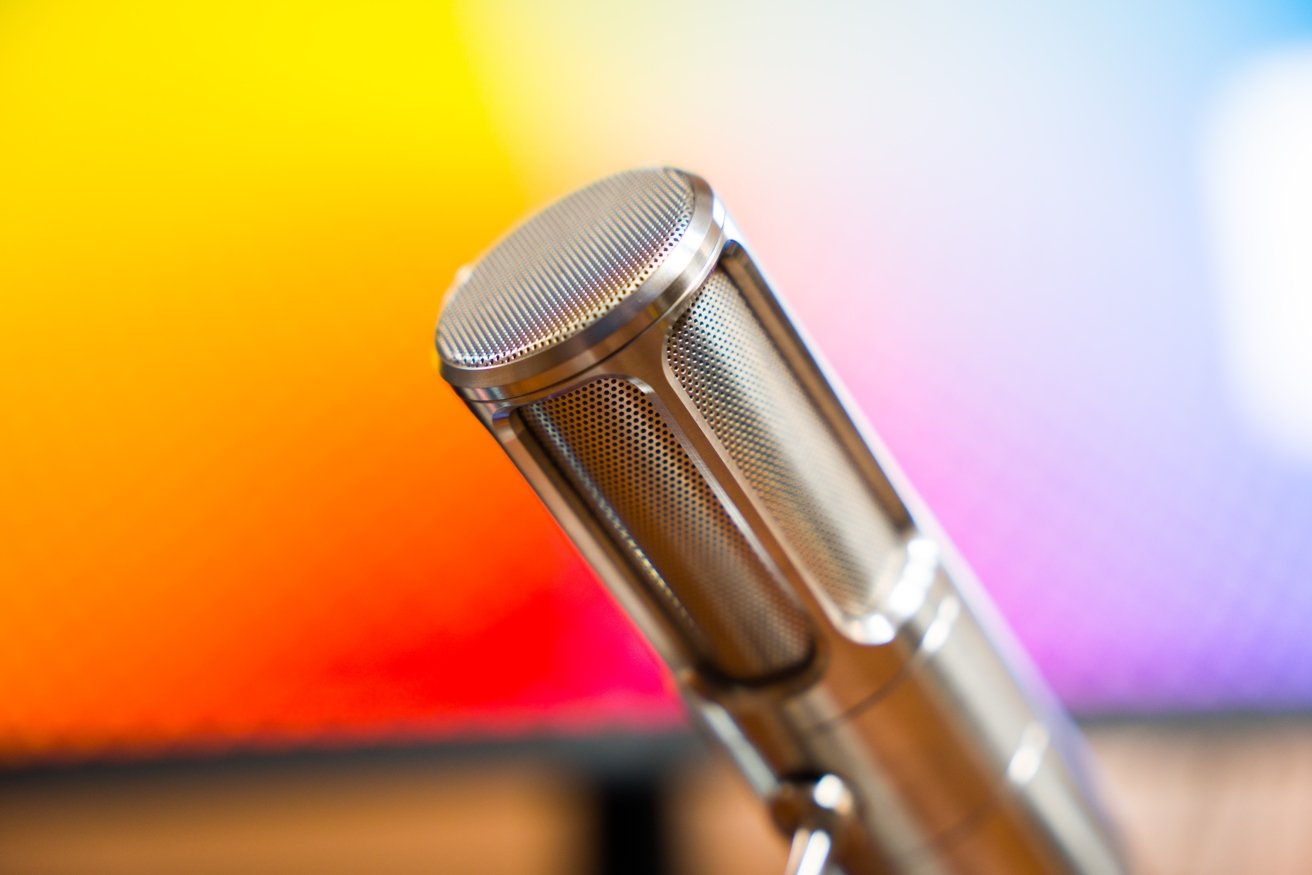 Icon microphone
It will be challenging to use Icon at a distance for users who need to cope with background noise, such as children, city streets, or echo-laden walls. While there is some noise rejection from close sources, we've found that the Icon still will pick up anything audible outside of about a three-foot radius.
Users can overcome some of these challenges by speaking much closer to the microphone -- about 2-3 inches away. But being that close to the Icon will require a significant windscreen to lessen "plosives," and no windscreen is included. An inexpensive, large foam mic cover
like this
will help tremendously.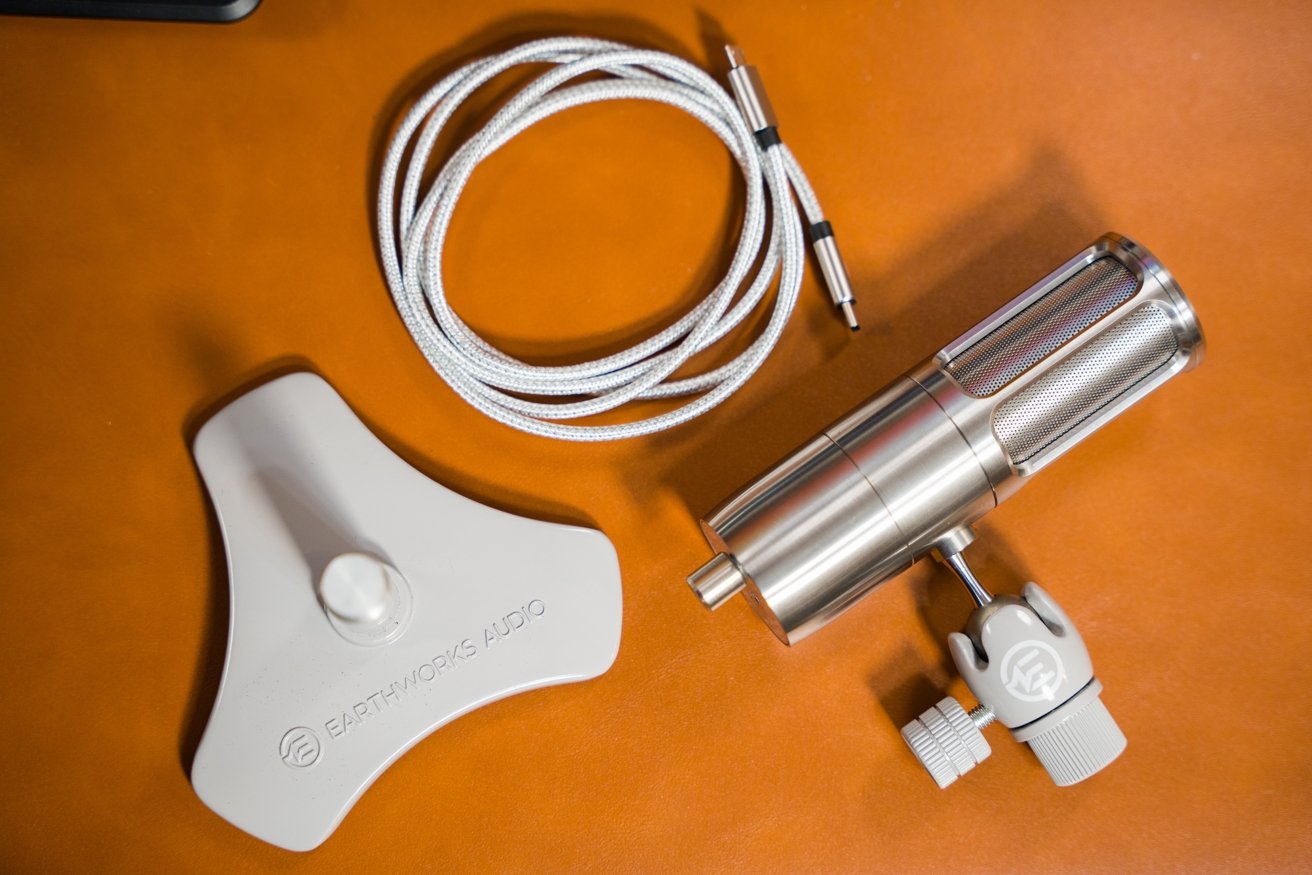 Icon comes with stand, micro-USB to USB-C, and micro-USB to USB-A cables
Overall the audio quality Icon produces is significantly better than most USB microphones. While it costs more than other USB options, coming in at $345, Icon provides the simplicity of USB while retaining the quality of more expensive XLR microphones.
Below we have two audio samples of the Icon USB microphone, and the entry-level
Audio-Technica ATR2100x
USB microphone. Coming in at $99, the Audio-Technica is an attractive beginner microphone and provides a good quality recording, but there is a significant difference compared to the Icon.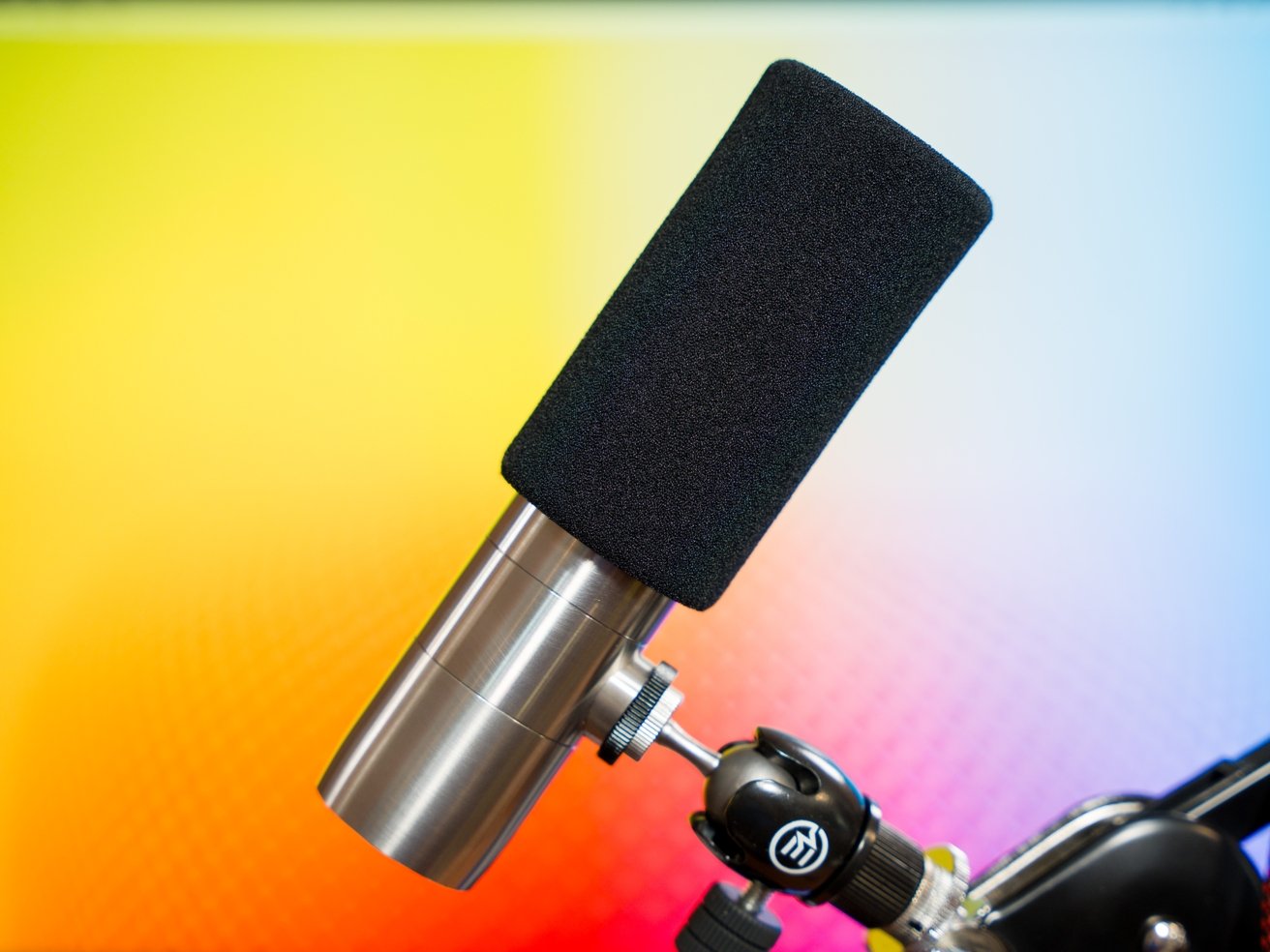 Ethos microphone
Ethos microphone performance
If you have listened to recent episodes of the
AppleInsider podcast
, you have heard the Ethos in action. While Ethos can be used in music studio settings to record instruments and vocals, it truly shines in spoken-word broadcasts.
Ethos is a condenser microphone with a 14mm diaphragm, super-cardioid pattern, and 20Hz - 30kHz frequency response. As with other condenser microphones, it requires 24-48v phantom power from an audio interface. Most USB audio devices include the option for phantom power, and thankfully even inexpensive options like the
Focusrite Scarlett Solo
have plenty of gain to power this microphone with little to no noise or hiss.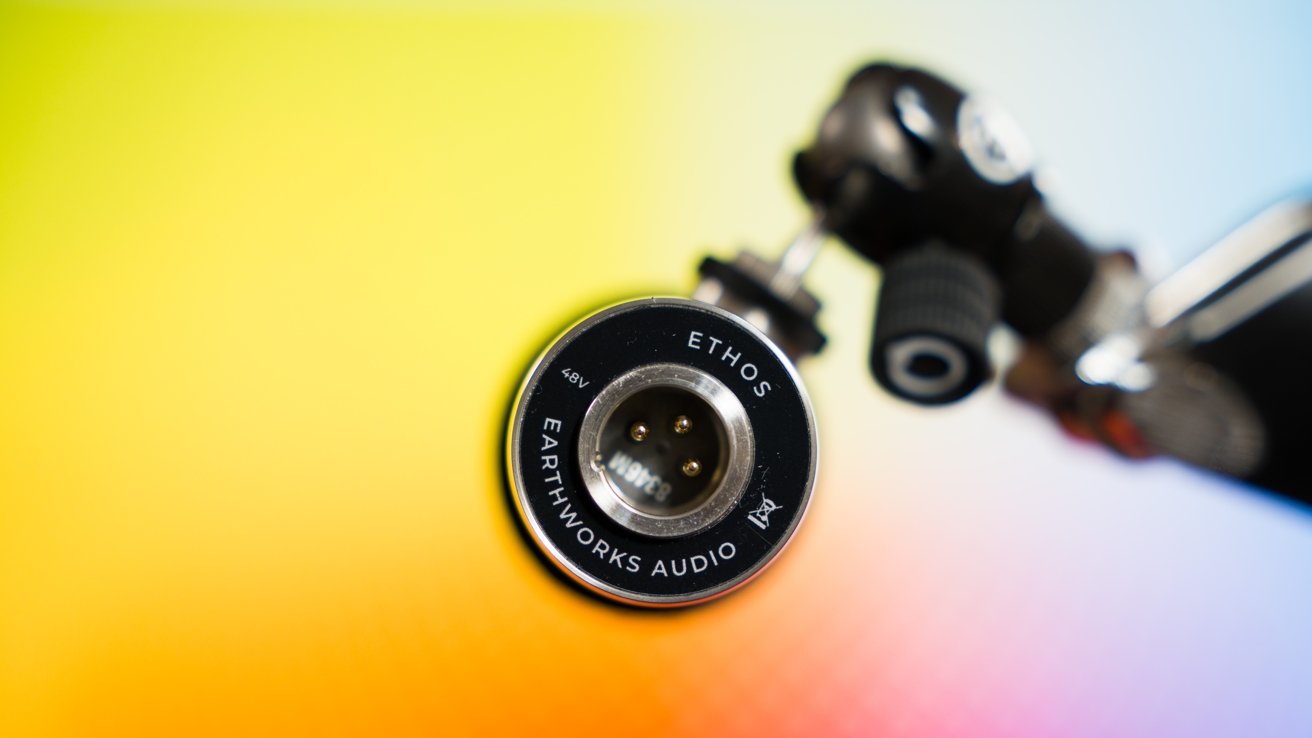 Ethos XLR microphone
While the Ethos is priced higher than competing microphones in this category at $699, being compatible with cheaper USB audio devices lowers the total cost of using this microphone in your setup. Options like the Shure SM7B require powerful pre-amps only found in high-end audio devices like the
Sound Devices MixPre
series, or additional pieces of equipment like the
Cloudlifter
.
Despite being a condenser microphone that typically picks up significant background noise, the Ethos does a superb job of noise and shock rejection. This means users can benefit from the large frequency response of a condenser microphone that captures the intricacies of a voice while being usable in iffy recording environments.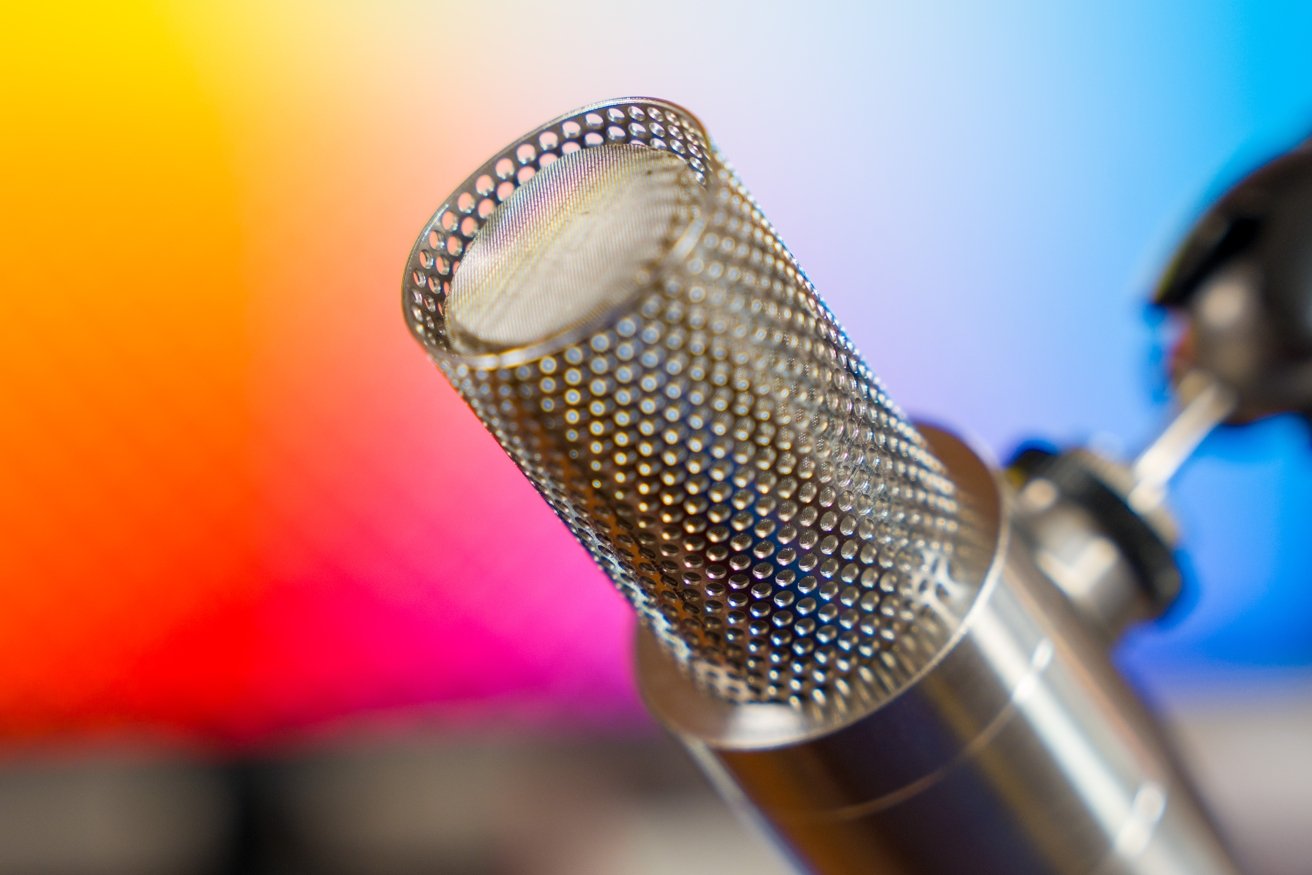 Ethos without windscreen
Overall, the sound of the Ethos microphone in spoken word genres like podcasts and narration is excellent. Ethos provides a warm and rich tone while retaining the clarity of higher frequencies.
Users can be flexible in their microphone placement. For example, Ethos can be used close range for a warmer effect or placed at an angle over a foot away for better plosive rejection and clarity. Users should use an additional or thicker windscreen to lessen the plosive effect when placed close to the mouth.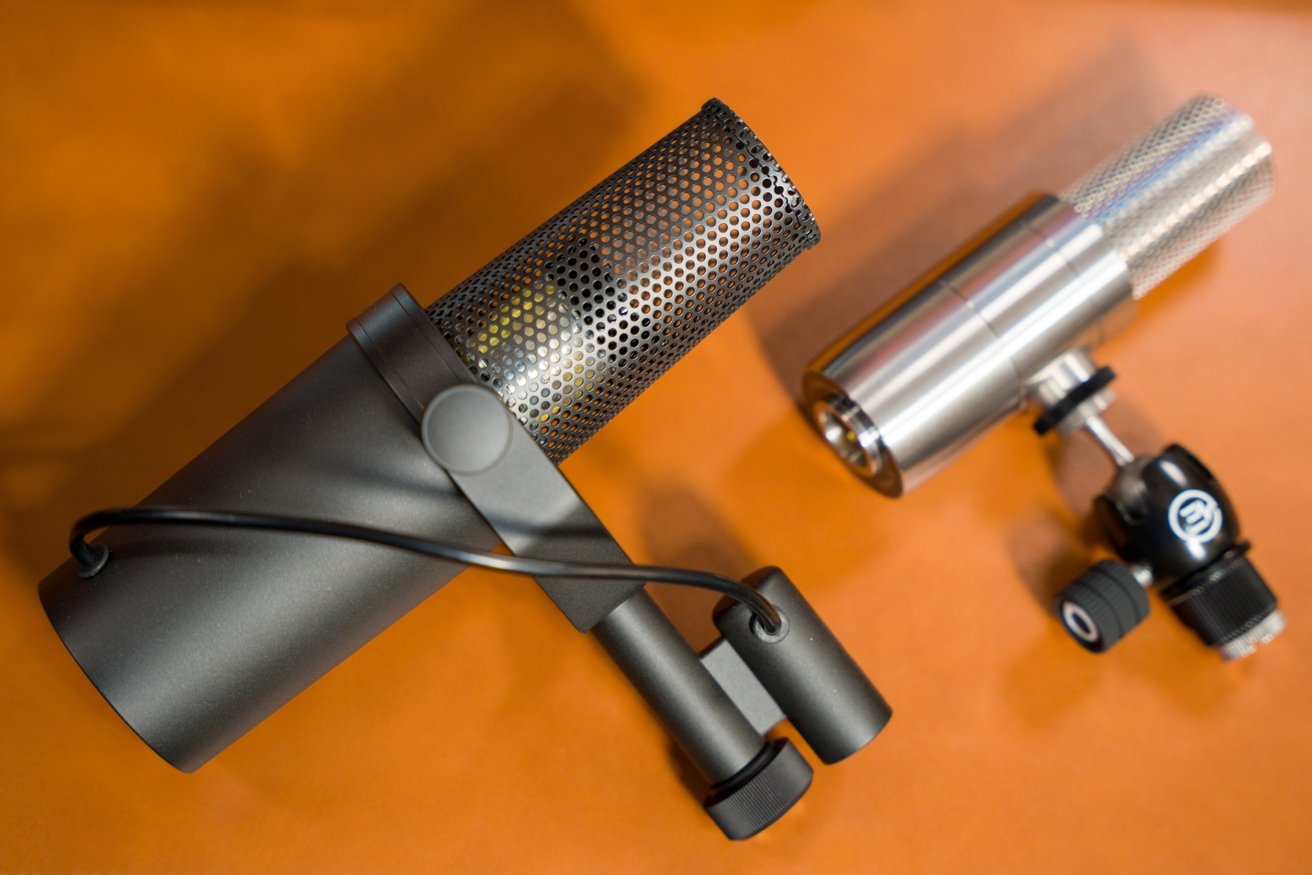 Shure SM7B on left, Ethos on right
Comparing Ethos to the Shure SM7B
One of the direct competitors to the Ethos microphone is the Shure SM7B. Before using the Ethos, I used the SM7B exclusively when recording the AppleInsider podcast.
The Shure SM7B requires powerful preamps or additional equipment to achieve usable gain levels. While that increases the overall price of ownership, there are some benefits to the SM7B.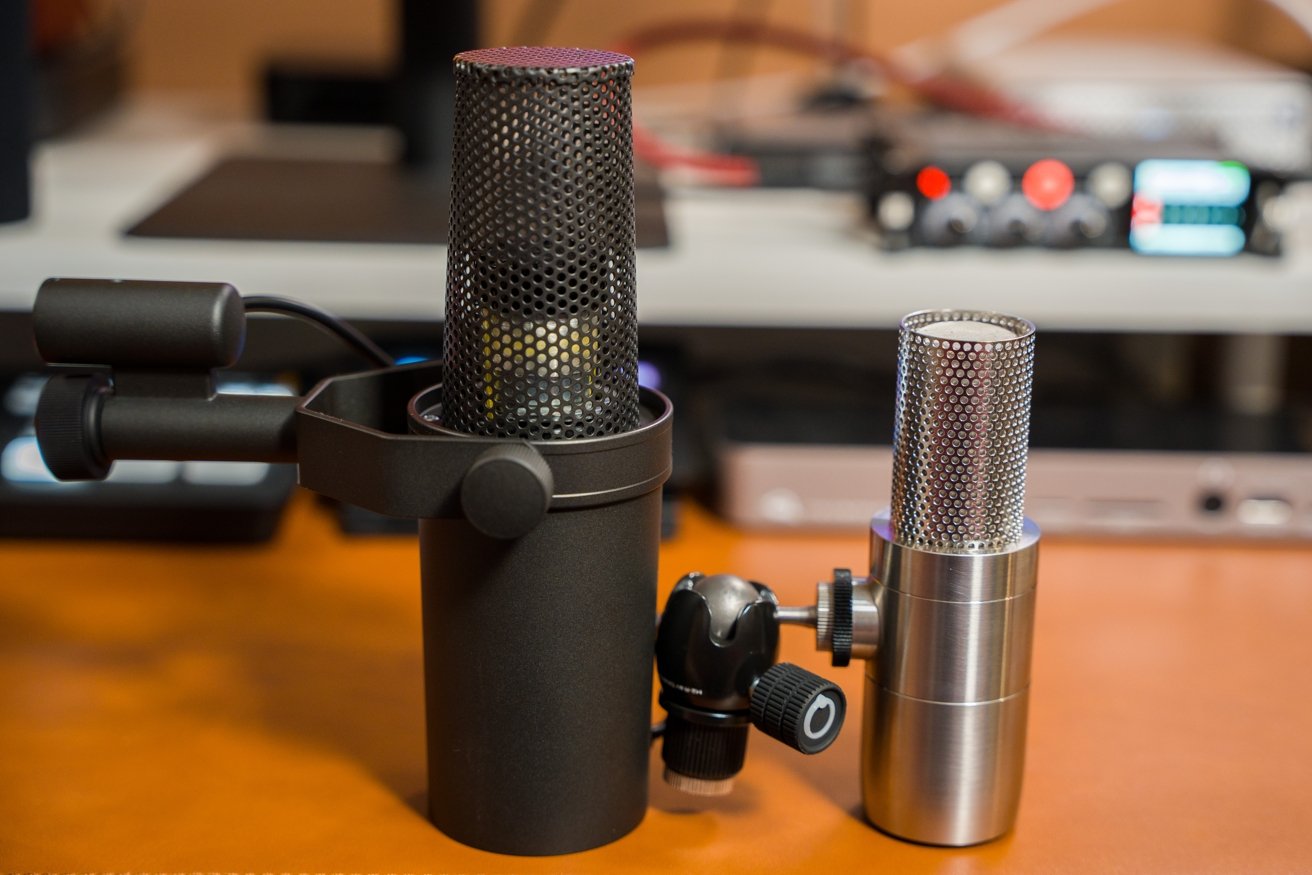 Shure SM7B left, Earthworks Ethos right
Being a dynamic microphone, the SM7B provides better noise and echo suppression than the Ethos. Being extremely directional, the SM7B also rejects most keyboard typing and other noises that may occur opposite the speaker.
Shure also includes two different windscreens with the SM7B, one being particularly large for close-talking situations and does an excellent job eliminating plosives.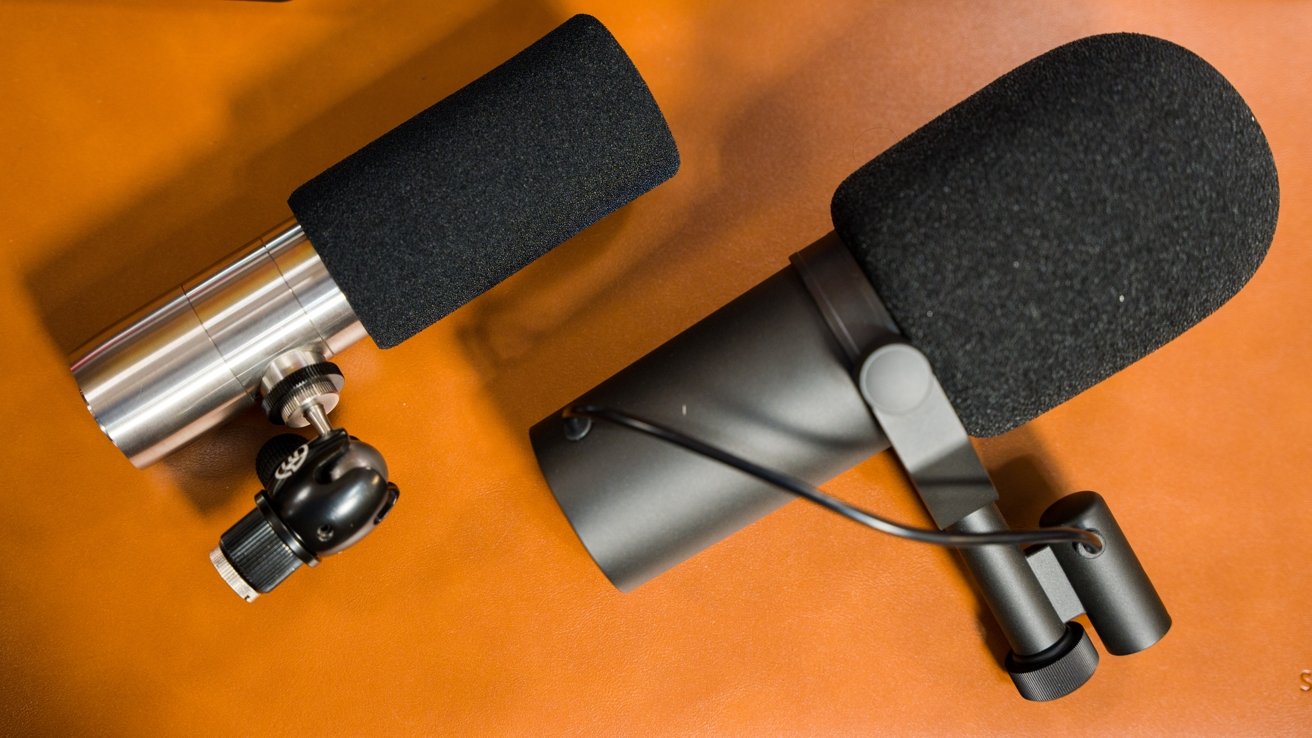 Shure SM7B with larger windscreen on right
Both the Ethos and Shure SM7B sound great, but there is a difference in the timbre of each microphone. When the SM7B switches are left completely flat, it will have a deeper and more boomy sound than the Ethos. This can be adjusted on the switches by either cutting the low end or increasing the mid-range frequencies for better presence.
Podcast creators and vocalists who desire that boomy sound may prefer the Shure SM7B. For myself, it was a struggle to EQ the SM7B properly to retain clarity of speech and have a full sound.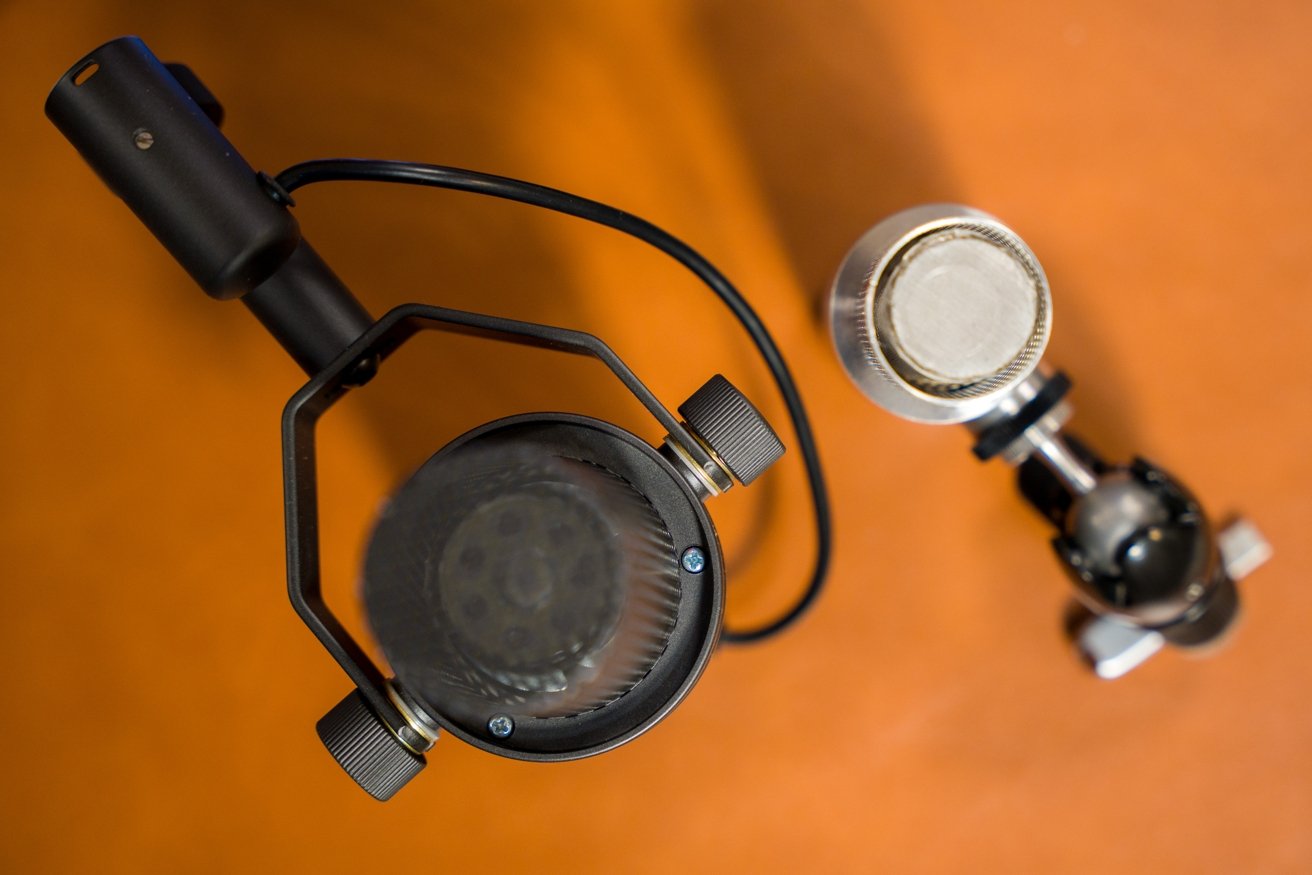 Shure SM7B on left, Earthworks Ethos right
When switching to the Ethos microphone, I find it takes much less post-production EQ to achieve a desirable sound with my voice. Of course, every voice is different, but overall the Ethos will provide a more accurate and pleasing representation of your voice right out of the box.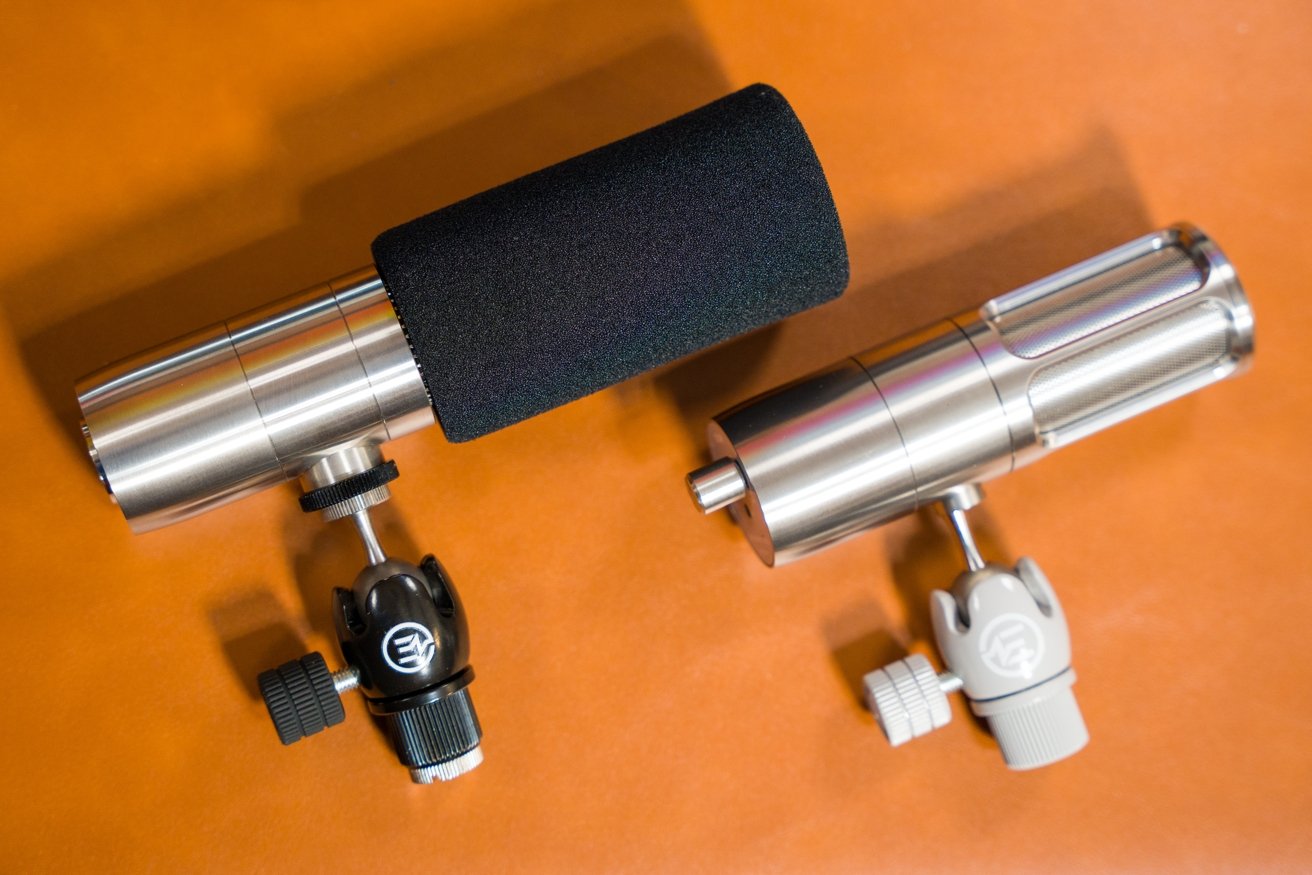 Ethos on left, Icon right
Who should buy the Ethos or Icon microphone?
Both the Icon and Ethos microphones are high-end options for any creator. For users that want the simplicity of a USB microphone but desire a high-quality recording, the Icon is an obvious choice.
For those who already own a cheaper USB microphone, like the Blue Yeti or Audio-Technica options, upgrading to Icon will be a significant improvement. The Icon would also be an excellent solution for those with a home studio setup who want to take a quality microphone when traveling.
Professional podcast creators, voice-over artists, and even those in traditional broadcast environments should consider upgrading to the Ethos microphone. Considering the ease of use with even low-end audio interfaces and the exceptional audio quality that comes right out of the box, Ethos is one of the best options in this price range and above.
The Ethos microphone is very close to a 5 out of 5 rating. It will be my first choice for podcast production and voice-over work in the future. If Earthworks included a larger pop filter option in the box, it would earn a perfect score.
The Icon is an incredible upgrade from other USB microphones and will come in handy on the road. But without any pop filter in the box and micro-USB instead of USB-C connectivity, the Icon is a 4.5 out of 5 rating.
Pros
Excellent sound quality and vocal reproduction


User-friendly, doesn't require expensive audio interface


Excellent noise and shock rejection


Attractive hardware design


Sturdy build quality


Orbit mount is very convenient
Cons
Icon has micro-USB instead of USB-C


Icon does not come with a wind screen


Would prefer larger wind screen option with Ethos
Where to buy the Ethos and Icon microphones
The Ethos microphone costs $699 and is available on
Amazon
. The Icon USB microphone costs $345 and is available on
Amazon
as well. There is also an
XLR version
of the Icon available to purchase.
Read on AppleInsider