Woolnut Coated Sleeves review: New protective & waterproof iPad covers
Woolnut's new line of water-resistant
iPad Pro
covers ditch the leather to help protect your Apple tablet while also looking great.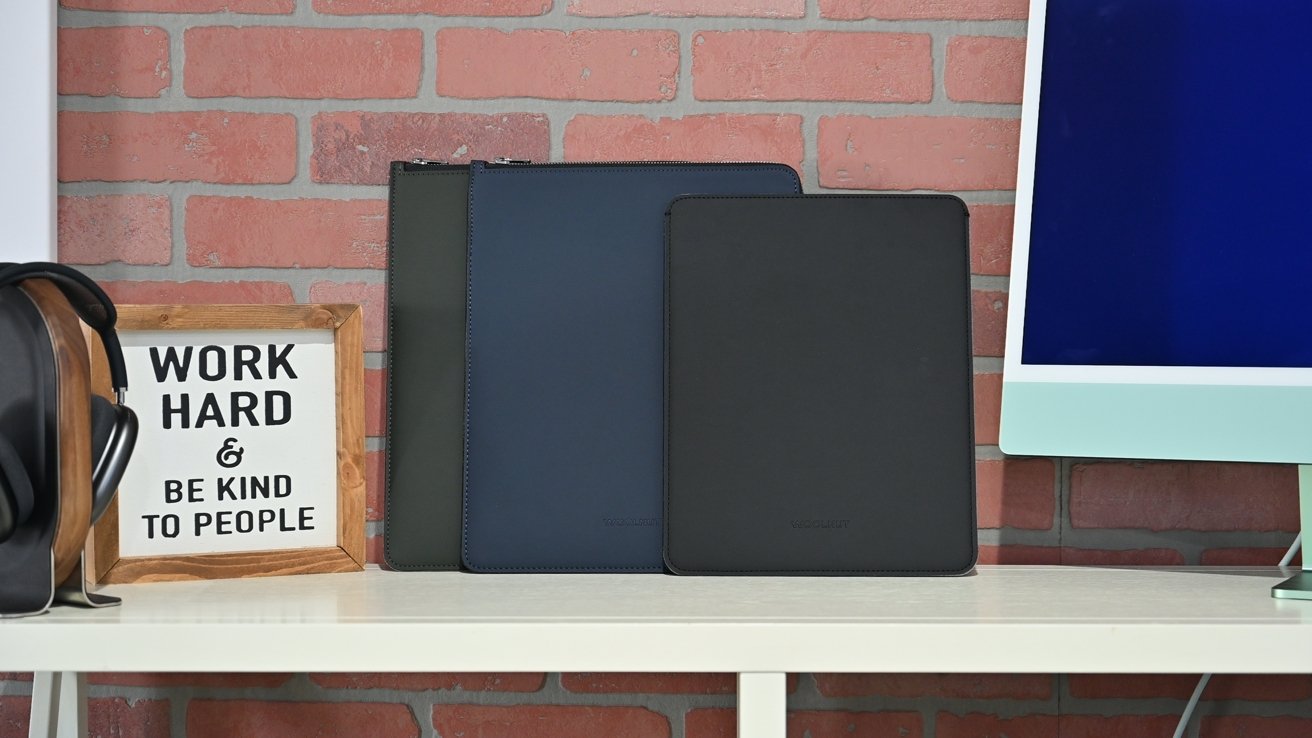 Woolnut's new iPad Pro sleeves
The
last time we took a look
at Woolnut's iPad wares, it was its leather sleeve and folio. These have the same design but are now made from new materials.
We're looking at the
12.9-inch iPad Pro
folio in both green and blue as well as the 12.9-inch iPad Pro sleeve in black.
New materials for your iPad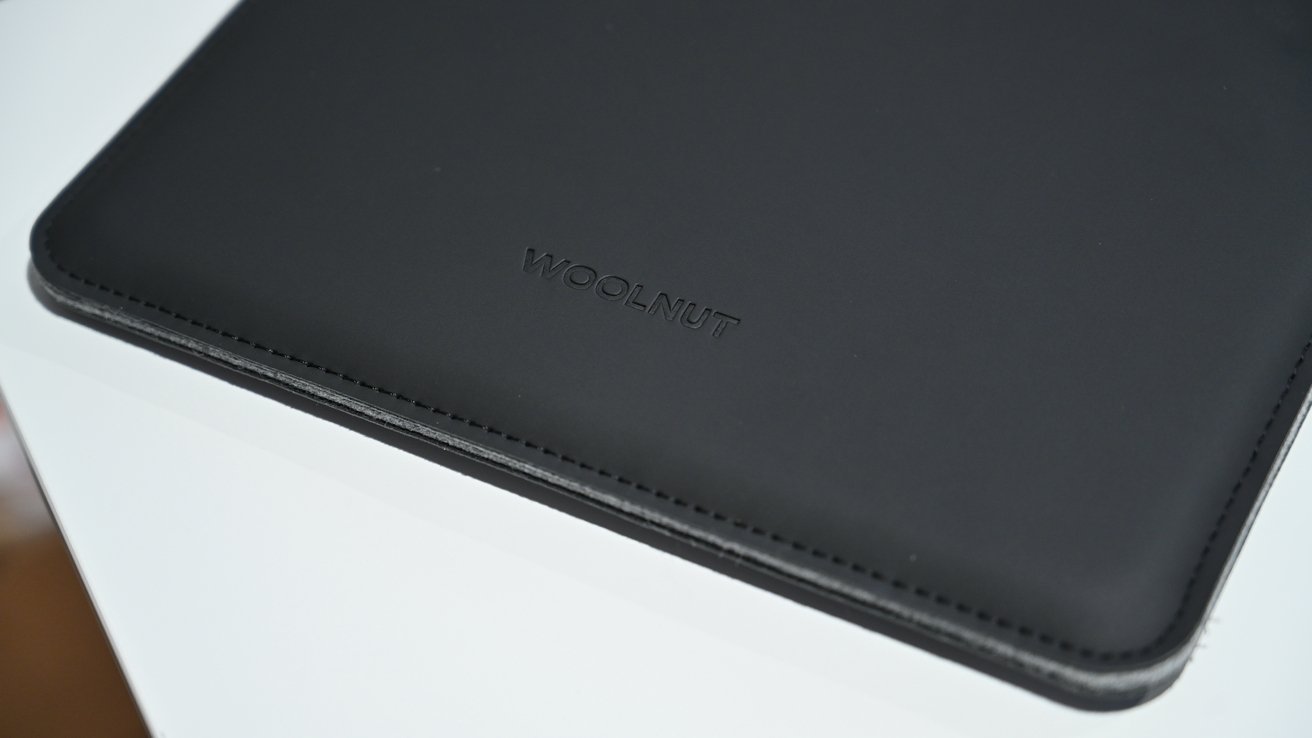 Woolnut's logo stamped in
The shells are made from matte-finished PVC and PFC-free polyurethane. The smooth finish looks excellent, though it does show the oil from your fingers easily.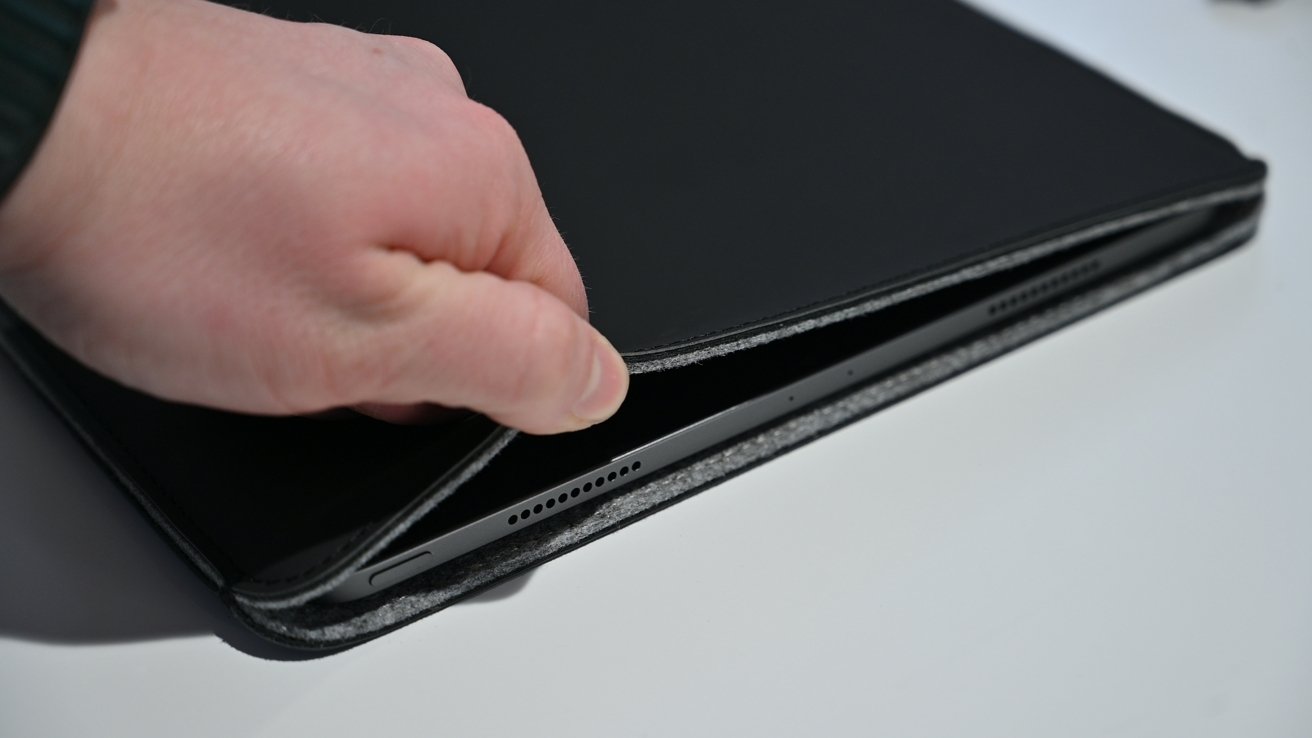 Opening Woolnut's iPad sleeve
The inside is lined with a 100 percent recycled polyester felt. It's made by processing recycled plastic bottles in aid of the environment. It feels remarkably similar to the more commonly-used merino wool felt.
We have no issues with wool felt, but it seems like the better choice if we can get similar softness and impact resistance with microfiber cloth while getting rid of some plastic bottles.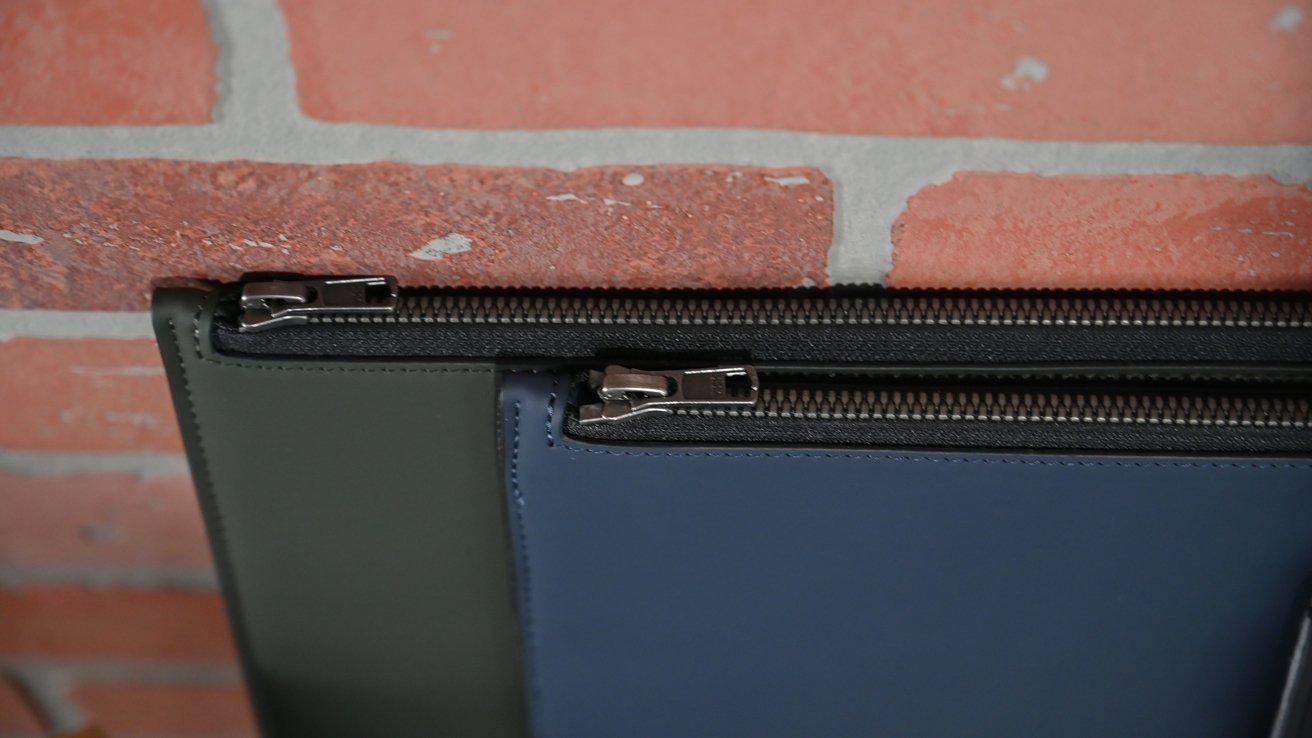 The genuine YKK zippers
For the folio's zippers, Woolnut has once more returned to market leader YKK. This time the sleeves are using the YKK Metaluxe zippers. These zippers may look metal, but they're just plastic. This prevents them from ever causing damage to your glass and aluminum iPad.
It doesn't seem likely that the inside surface of the zipper will cause damage. Woolnut still applied an internal liner to the zipper to ensure this never happens.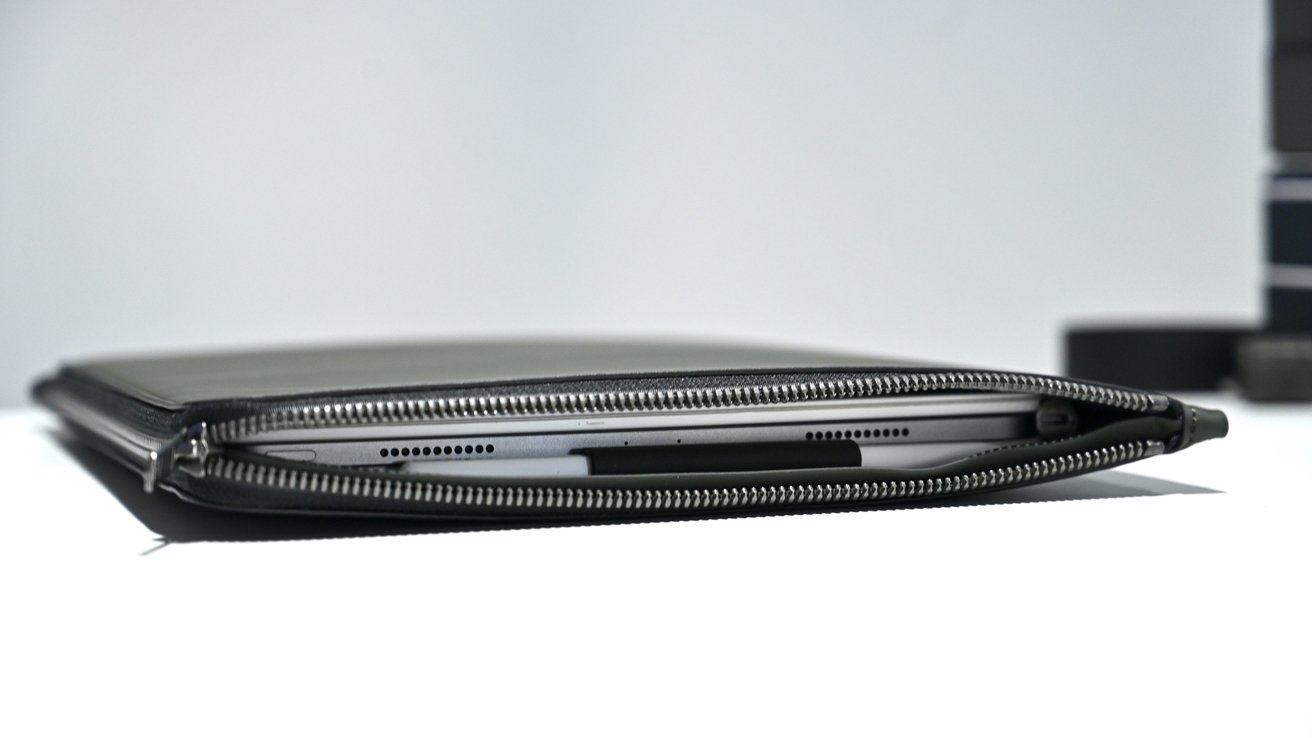 Inside Woolnut's iPad folio
Between the two, the folio is more protective. It entirely encases your iPad, protecting it from all sides. It is also the larger model, fitting an iPad Pro with the
Magic Keyboard
attached and an
Apple Pencil
on the side.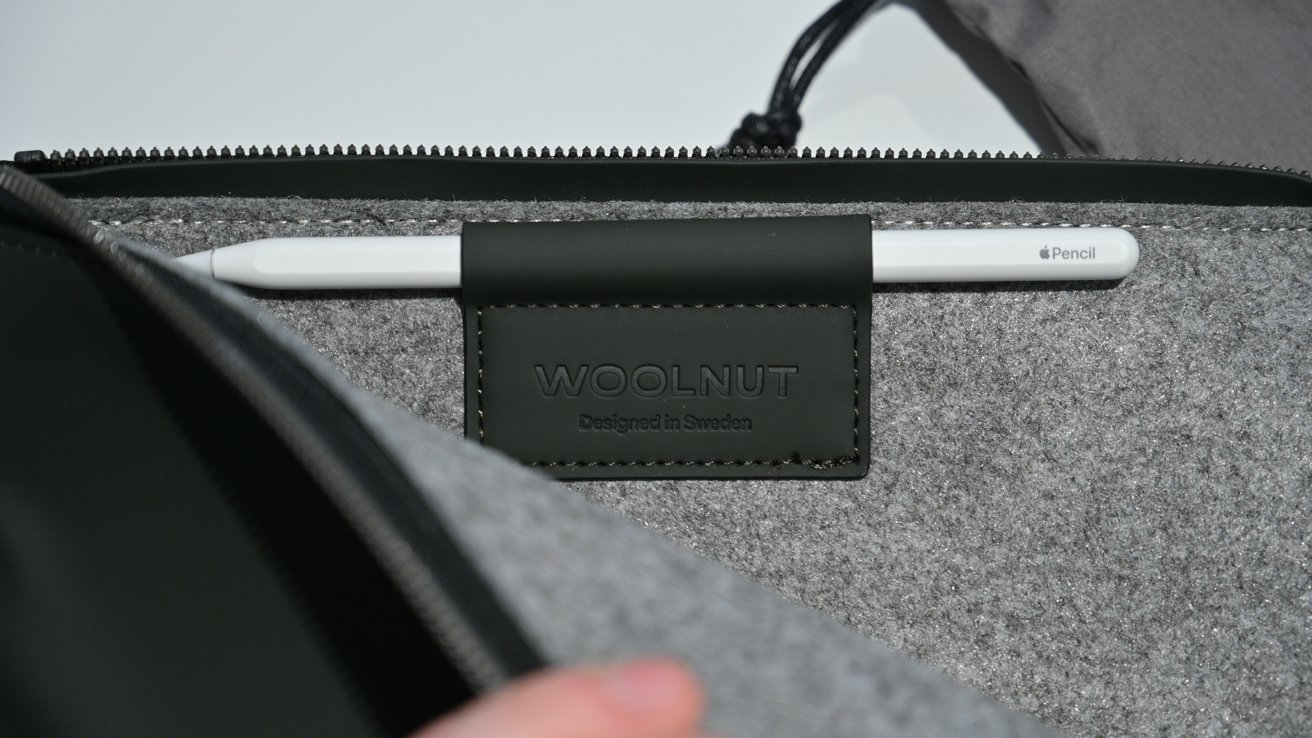 Apple Pencil in the Woolnut Folio
If you don't want the Apple Pencil attached, a dedicated holder is at the top of the folio.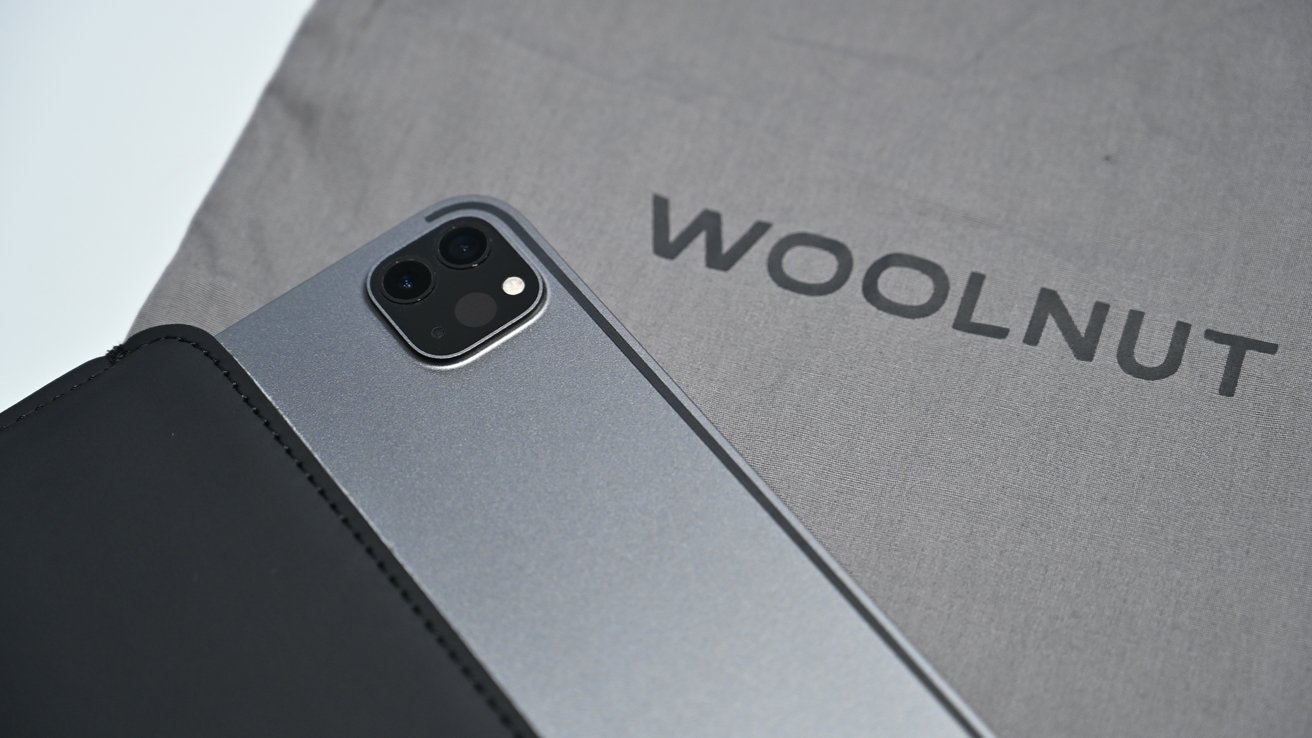 Woolnut sleeve with iPad
The sleeve is a classic for those who don't use a Magic Keyboard or want a more straightforward design. You slide your iPad Pro in, and the svelte sleeve will protect it during travel. The iPad sits in about half an inch, so the recycled felt will cushion it no matter which way it falls.
Should you buy Woolnut's new water-resistant PU sleeves?
Both Woolnut's folio and sleeve are simple by design. There is no excess frill, bright colors, or unnecessary accents. Woolnut has focused on the materials and craftsmanship to bring these products to market.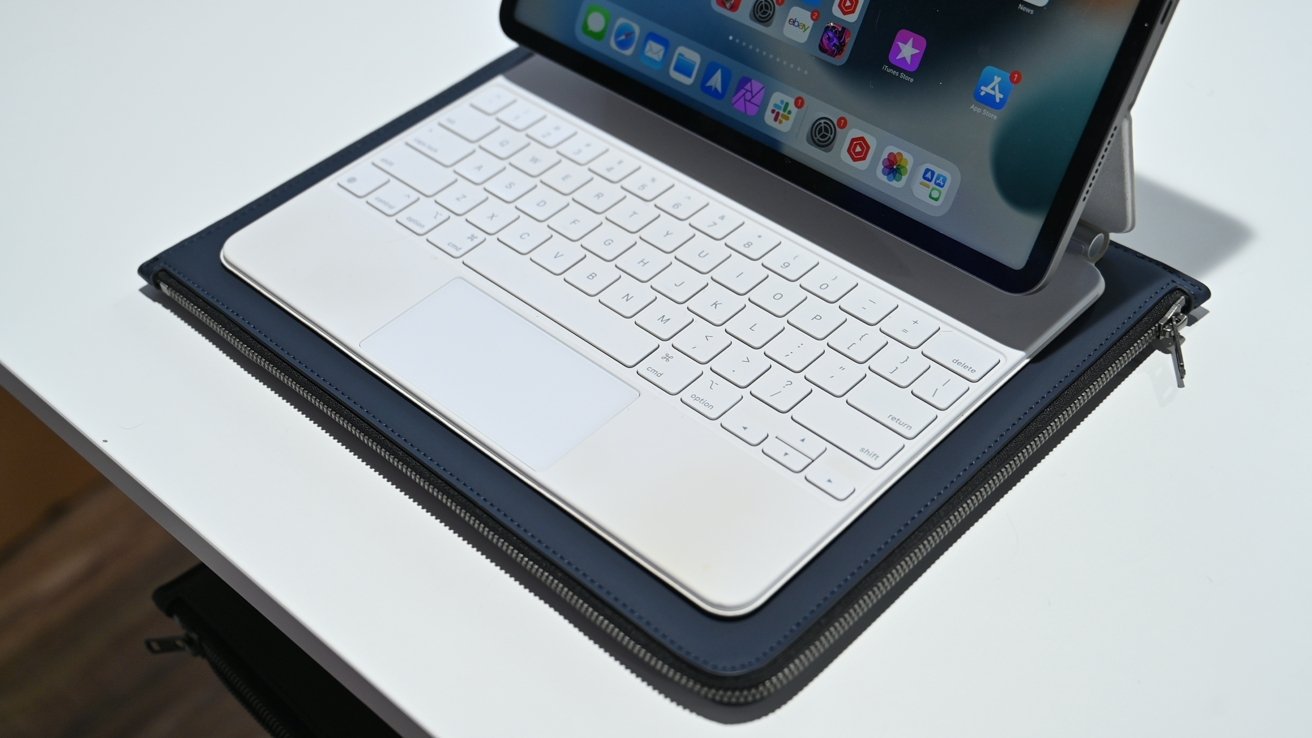 "Using our Woolnut Folio as a desk pad with Magic Keyboard
They've been tailor-made for each iPad, have a water-resistant coating that has done a great job repelling liquids, and use recycled materials. They don't skimp on quality either.
These aren't the cheapest sleeves out there -- you can find some neoprene ones on Amazon that should probably do the job -- but if you want to outfit your Apple device with an equally-luxe cover, take a look at what Woolnut has created.
Pros
Metaluxe zipper on folio feels smooth but won't scratch tablet


Polyurethane is a great water-resistant alternative to leather


Recycled felt is soft and protective while being eco-friendly


Folio can fit Apple Pencil and Magic Keyboard without issue


Can be removed to enjoy the iPad's sleek form factor
Cons
No brown color option, or anything lighter


Not cheap
Rating: 4.5 out of 5
Where to buy
If you're interested in the
leather sleeve
or
leather folio
, they can be found on Amazon for the iPad Air, 11-inch iPad Pro, and the 12.9-inch iPad Pro.
The new coated collection is available
directly from Woolnut
for the same iPad models. The sleeve starts at $75 while the folio starts at $85.
Read on AppleInsider