Apple TV+ buys docuseries 'The Dynasty' about the New England Patriots
The New England Patriots are to be the subject of "The Dynasty," a ten-part documentary for
Apple TV
about the football team's last two decades.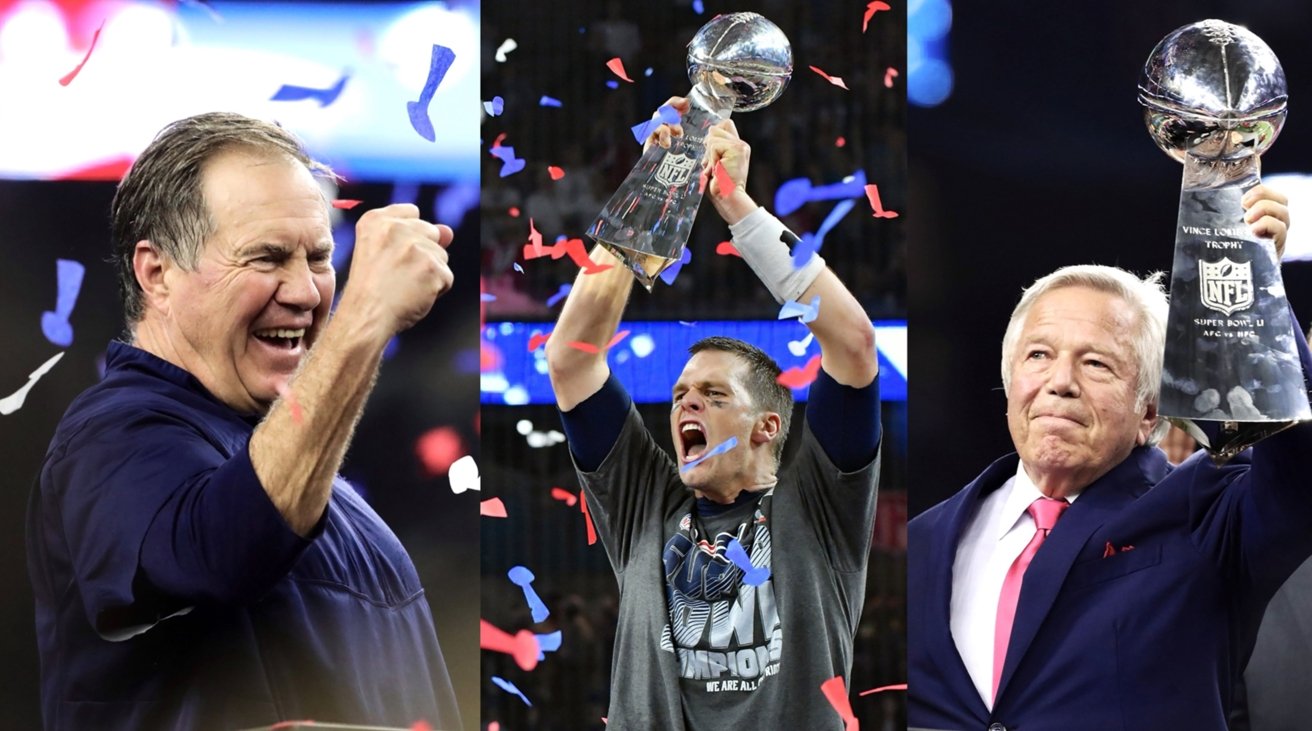 The series is based on the non-fiction book of the same name by author Jeff Benedict. The best-selling tome covers almost 20 years of the team's success in the NFL, including six Super Bowl championships between the 2001 and 2018 seasons.
While Benedict spent two years with the Patriots for the book, filmmakers working for Imagine Documentaries and NFL Films spent the 2021 season with the team, Apple
reveals
. The season was the second for the team following the departure of quarterback Tom Brady, who the documentary will discuss alongside coach Bill Belichick and owner Robert Kraft.
The series will draw from hundreds of interviews with current and former Patriots players, coaches, and executives," reports
The Hollywood Reporter
. It will also use its access to video and audio archives from the team, and will include previously unbroadcast footage.
"The Dynasty" will be executive produced by Benefict and director Matthew Hamachek, who previously worked on HBO's "Tiger," also based on a book written by Benedict. Brian Grazer, Ron Howard, Sara Bernstein, and Justin Wilkes of Imagine Documentaries will also executive produce, along with Jenna Millman. Miranda Johnson is also listed as a co-executive producer.
A timeline for release has yet to be announced.
Read on AppleInsider