Nomad's leather iPad Pro cases review: High-quality leather for a premium tablet
Posted:
in iPad
edited February 2022
Nomad Goods has updated its handsome
iPad Pro
case lineup to include support for the latest-generation 2021 models, including the slightly thicker 12.9-inch model.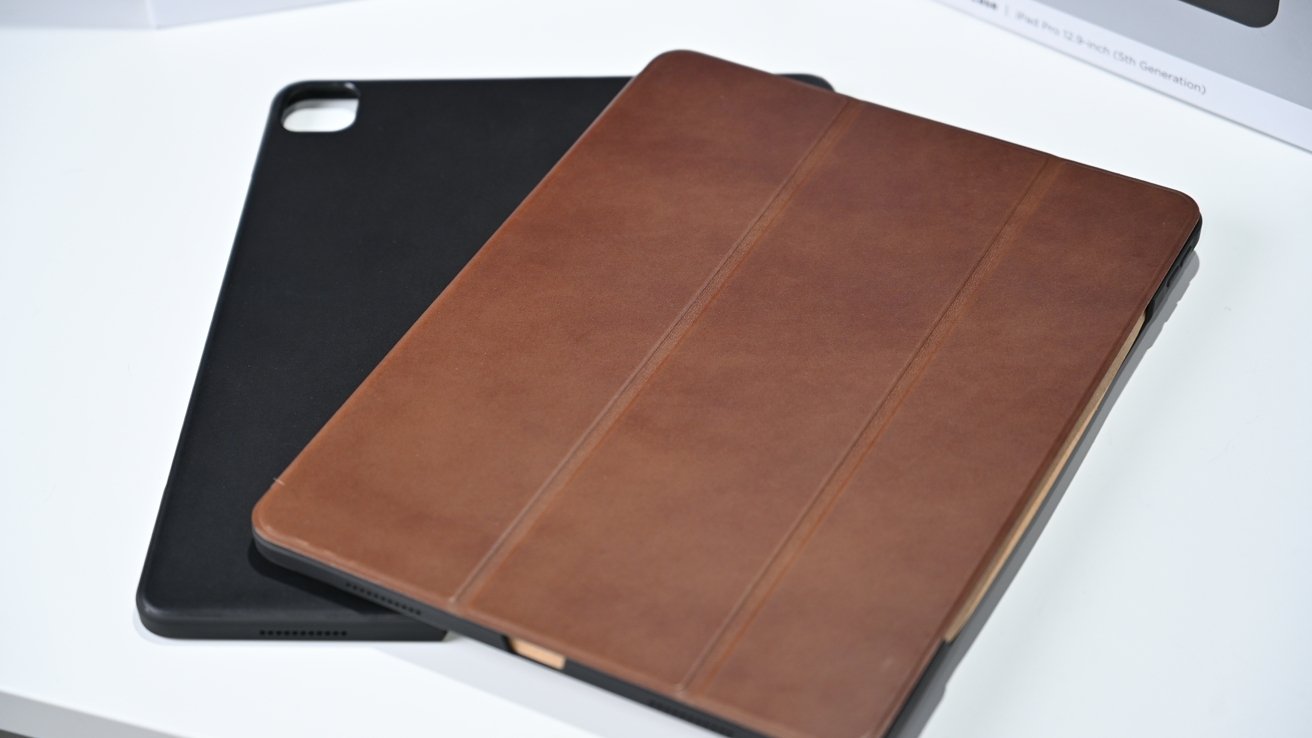 Nomad's new iPad Pro cases
There are a lot of exceptional leather goods in Nomad's lineup, but most are smaller. The iPad Pro cases -- especially that 12.9-inch model -- are some of the biggest leather goods that the company makes.
Nomad makes two different iPad Pro covers, the Modern Leather Case and Modern Leather Folio. Each is available in either black or Rustic Brown.
Though these two styles offer unique features, there are many shared characteristics.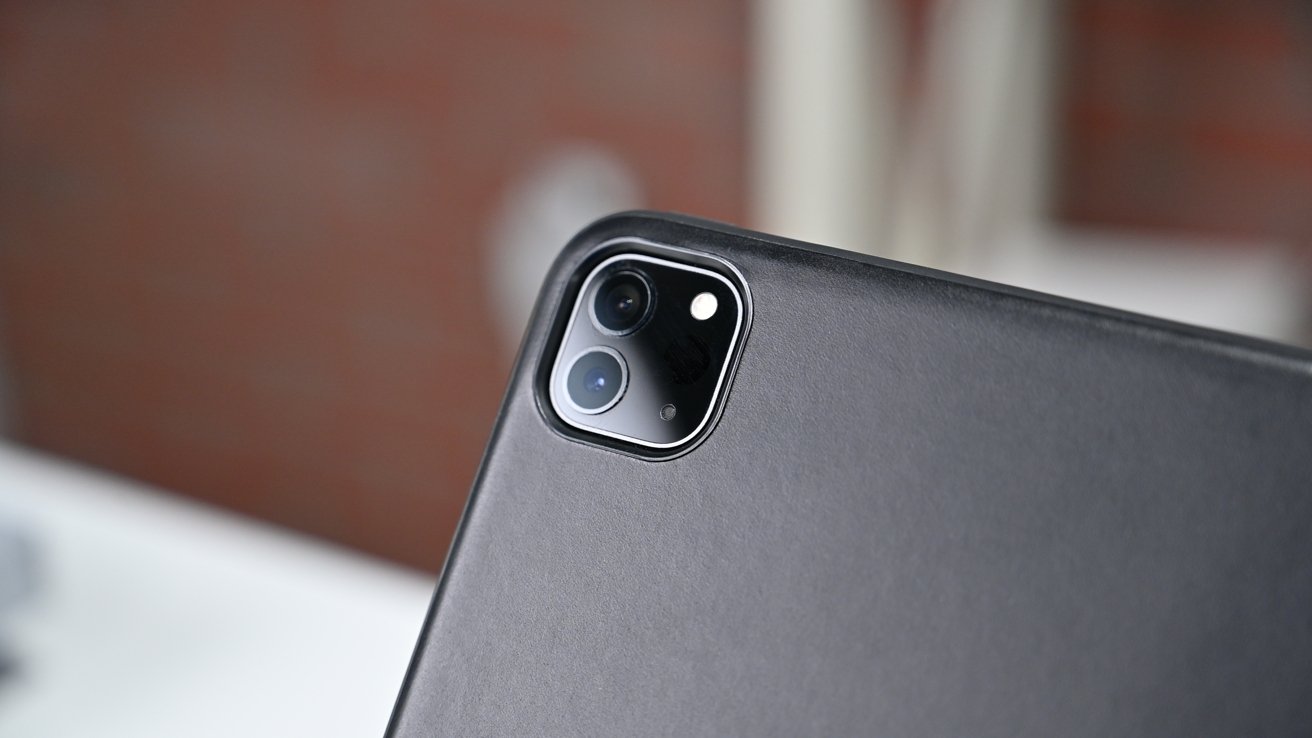 Camera cutout on Nomad's iPad Pro cases
Each has a precision cutout around the camera module. The case is thick enough so that when its back is against a surface, the camera won't make contact. Now that the camera bump has grown on iPads, they need additional protection.
The leather goes just to the edge of the camera bump, outlined by a ring of the inner TPU material.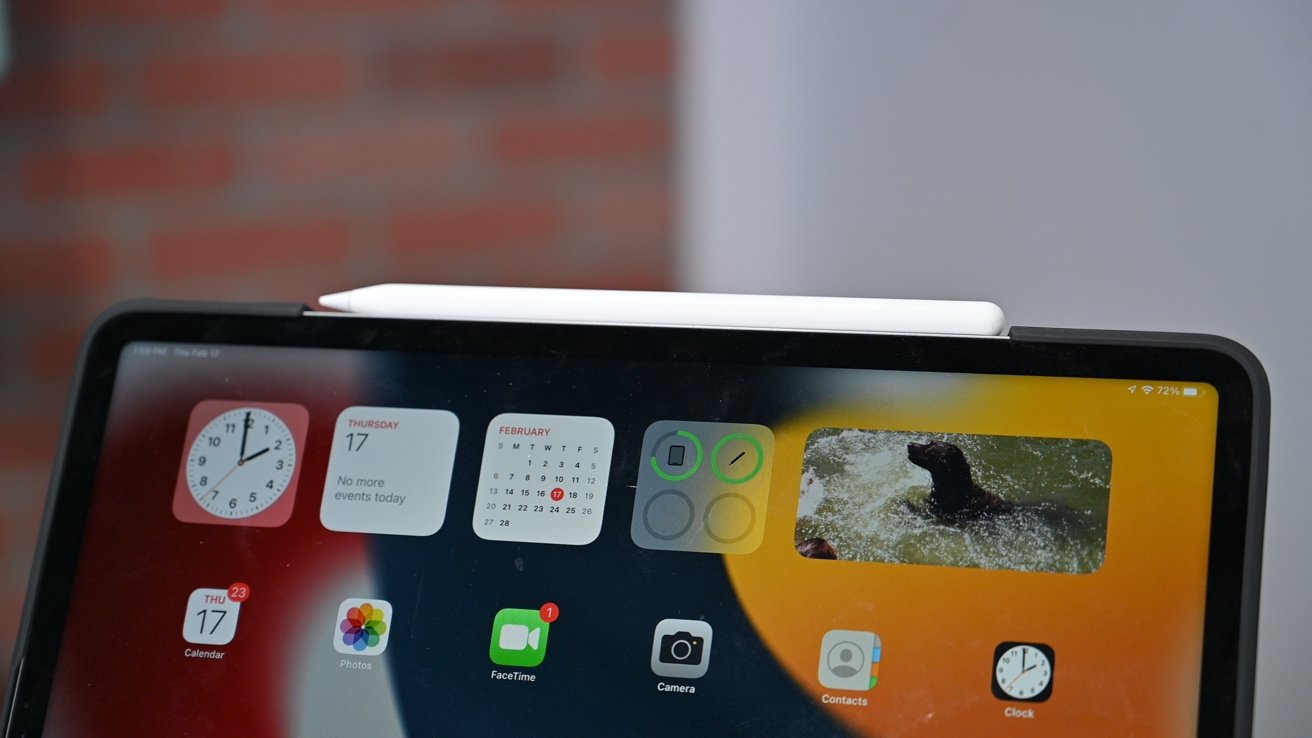 Apple Pencil can still charge
The cases also support
Apple Pencil
with a recession on the side that easily allows the stylus to snap into place for charging.
This does leave Apple Pencil vulnerable, though, as it's still fairly easy to knock your Apple Pencil off while holding it or tucking it in a bag.
We've seen other cases that put a clip on the side to hold the stylus in place, but those can be annoying and get in the way. We think the slim design of Nomad's case is worth it, even if the Apple Pencil isn't more protected.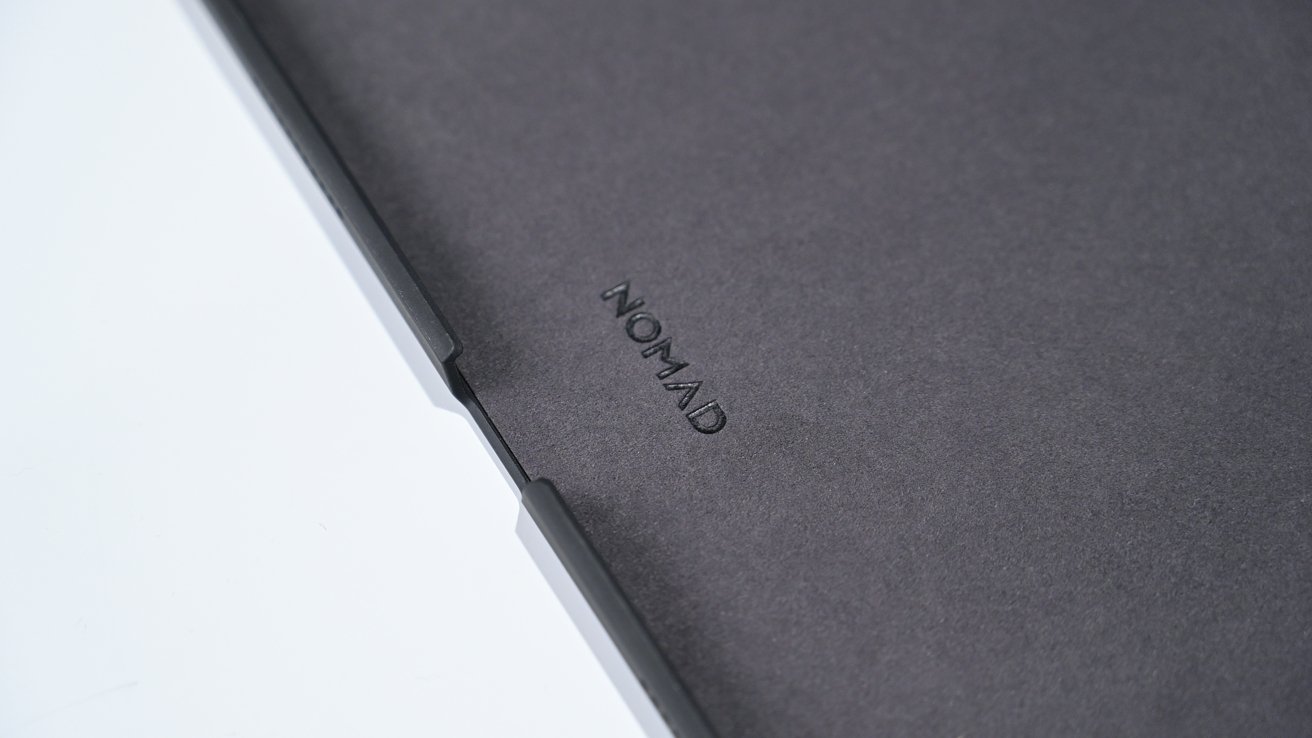 Nomad logo in the microfiber lining
On the inside of the case is a soft, microfiber-like lining that protects your iPad from rubbing against the inside of the case. It's also where the only Nomad logo is located. The outside of both cases is completely clean, with no logo in sight.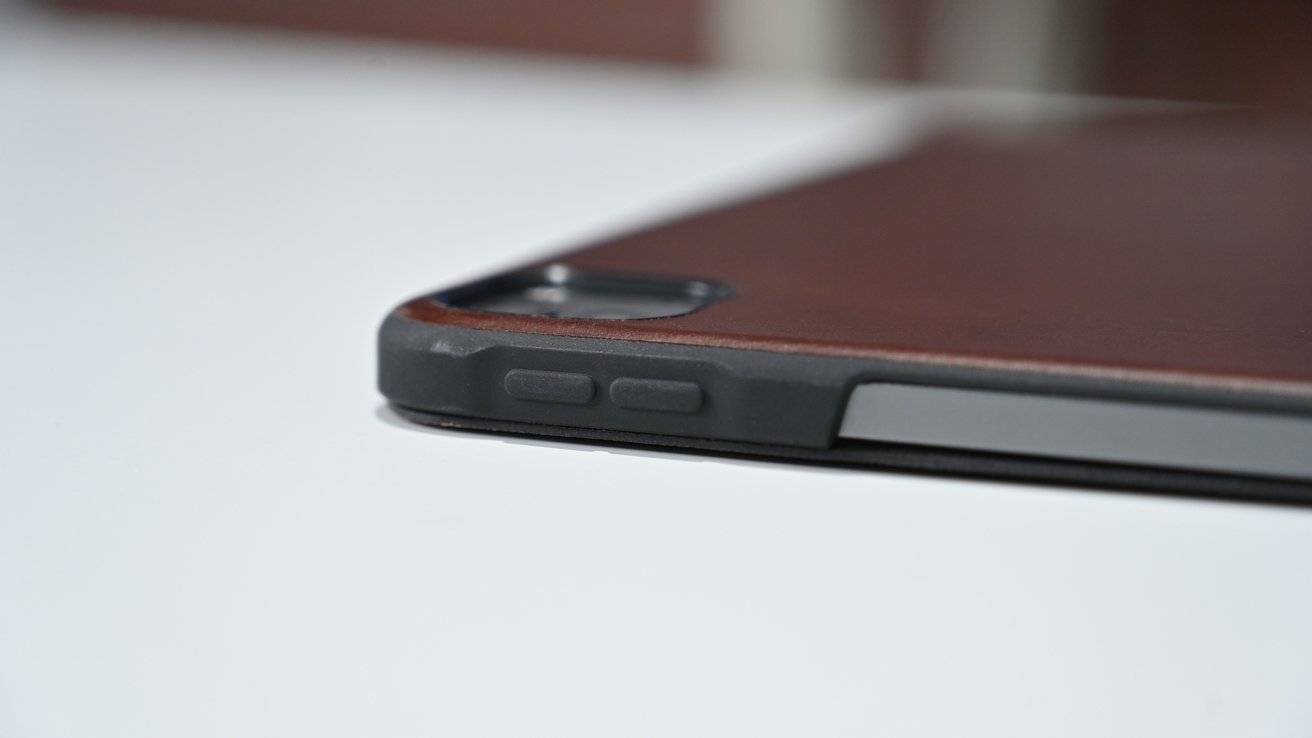 The buttons aren't quite so tactile
One downside is that the case is rather stiff. Pressing the buttons isn't as tactile as pressing them sans-case.
It'd be better if Nomad had some free-moving metal buttons embedded in the case to provide better feedback.
When we try to turn the iPad off or adjust the volume, we'll sometimes have to look at the edge to make sure we've found the buttons. The stiffness impacts usability just a bit.
Folio style for added protection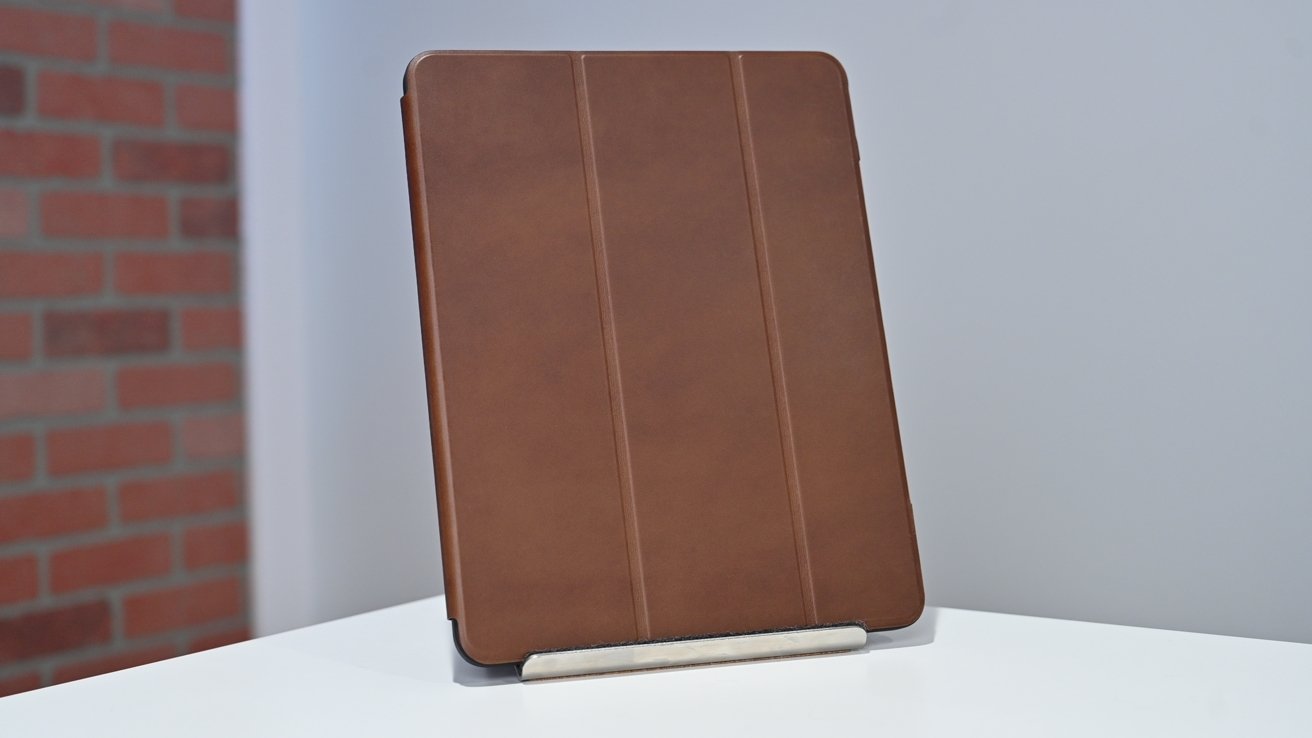 Folio iPad Pro cover
Like Apple's iPad Pro Smart Cover, Nomad has its own folio-style cover. That cover protects both the iPad's front and back when closed.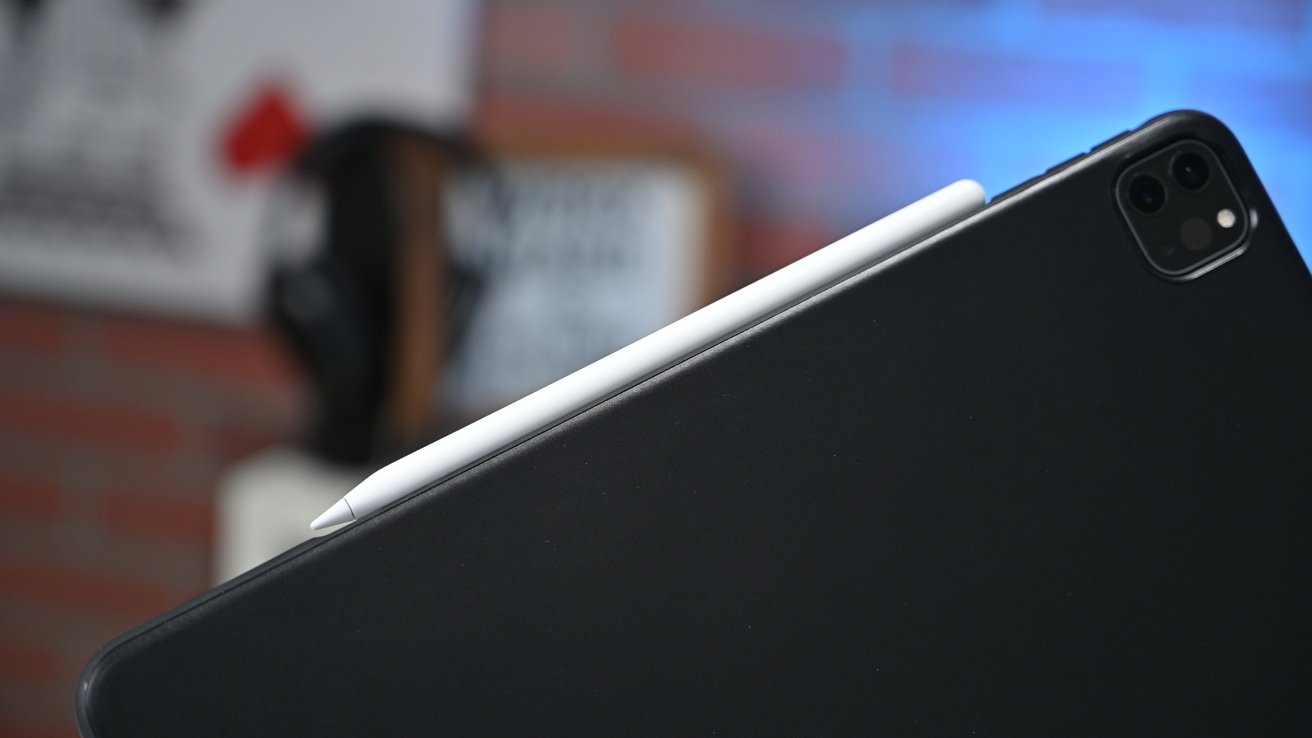 Apple Pencil support on folio cover
An integrated magnet will turn on the iPad when you open the folio, locking the tablet when it is closed. Also, like Apple's, the front cover can roll up and turn convert to a stand.
When propped up as a stand, it isn't all that sturdy. It is excellent for on your desk, watching a movie, or as a secondary display for your
Mac
, but will probably fall over if on an uneven or soft surface.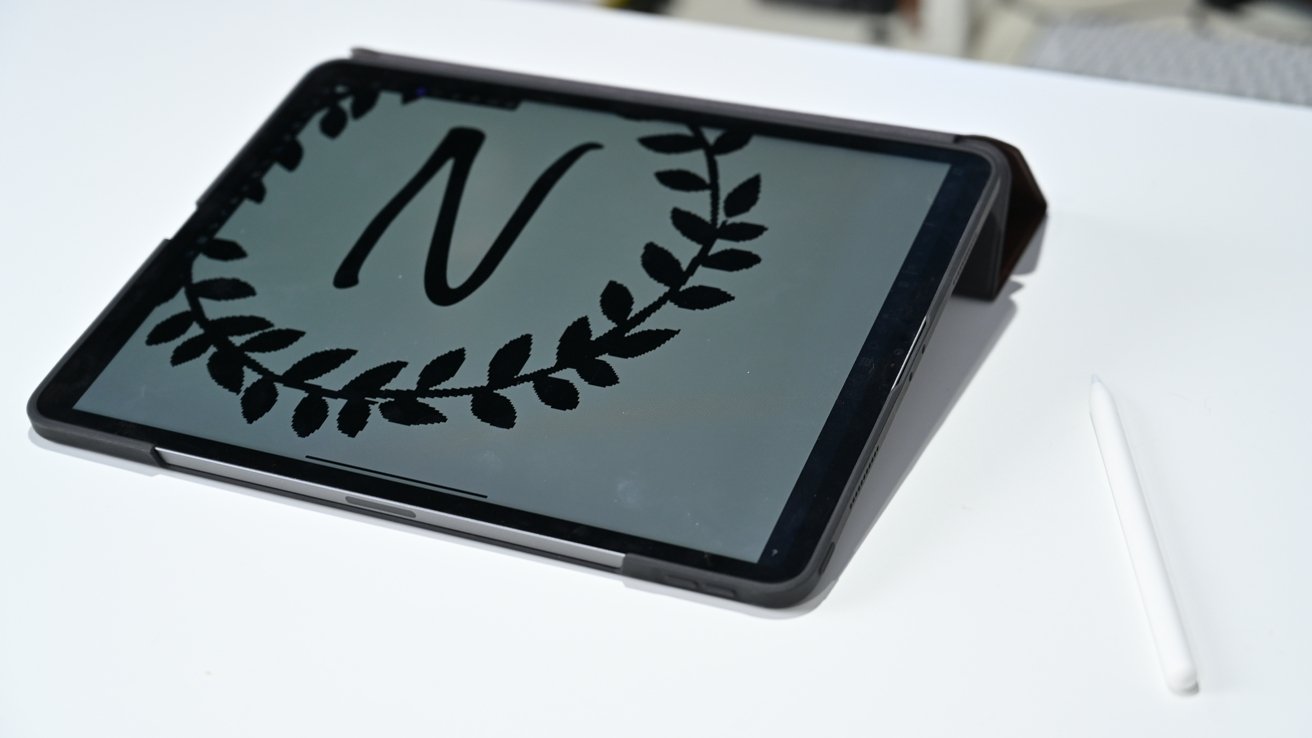 Easel mode
Alternatively, it can be flipped around into an easel. This is great for drawing or sketching, or even typing.
Keep it simple
If you don't need the benefits of the folio -- more protection and display modes -- then you may prefer the simple Modern Case from Nomad. This one only ensconces the back of your iPad, leaving the front unobstructed.
We found that the folio, in particular, added quite a bit of weight to our 12.9-inch iPad Pro, and the Modern Case sheds some of those precious ounces.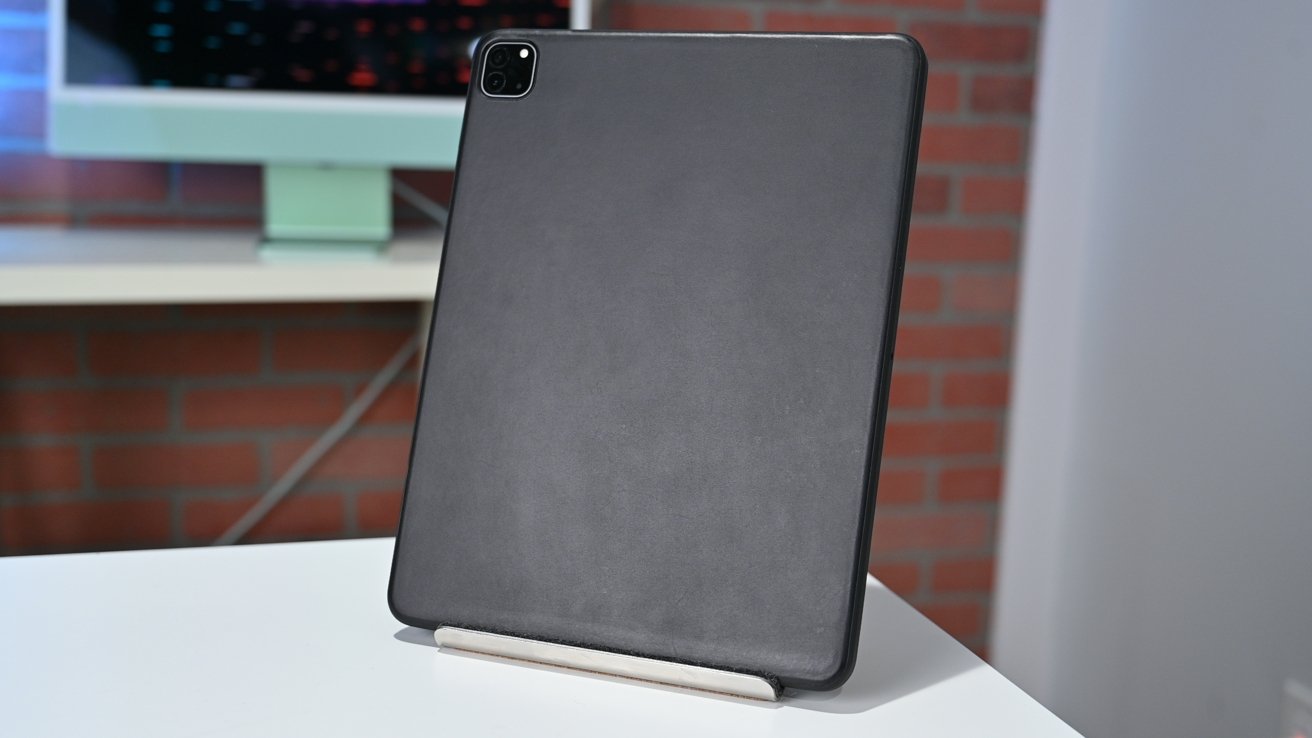 Back of the Nomad Modern Case
The Modern Case still wraps around the edges of the iPad, giving a bit of a lip on the front. Even though the front isn't covered, it's still quite protective in a fall.
Should you buy Nomad's cases for iPad Pro?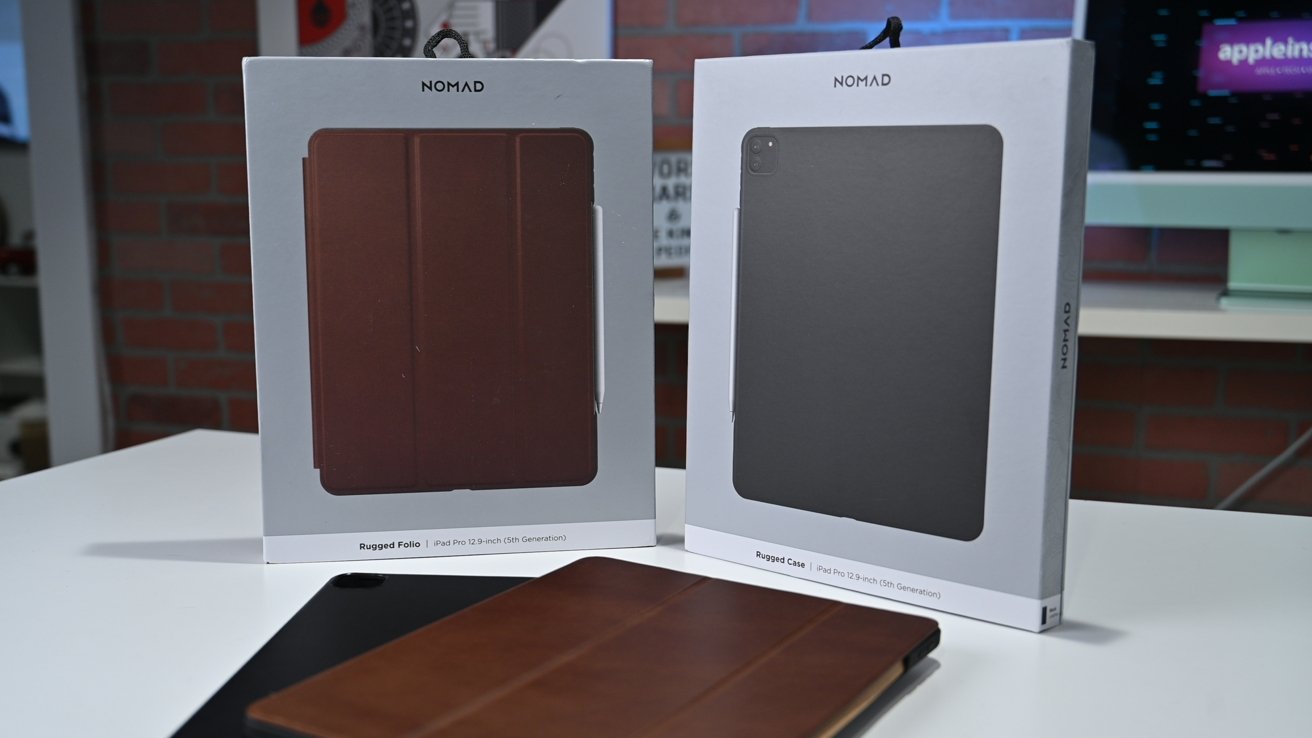 Nomad's new iPad Pro lineup
Nomad has created plenty of excellent cases, and its new line for iPad Pro is terrific. The leather is top-notch and ages beautifully over time, like its iPhone cases.
Holding the 12.9-inch iPad Pro with the folio can be tiresome over long periods, but you can also prop it up and not hold it if you have a flat surface in front of you. Both of the styles are great. It just depends on which iPad you have and what kind of protection you're looking for.
Pros
Great, modern design
High quality leather
Black and brown colorways
Two styles for different uses
Very protective
Ages well
Cons
Folio in particular adds a lot of weight
Buttons aren't very tactile
Rating: 4.5 out of 5
Where to buy
If you're interested in
Nomad's new leather
iPad Pro cases, you can find them on Nomad's site. The
Modern Case starts off at $99
for the 11-inch iPad Pro or 12.9-inch iPad Pro. Then
the folio starts at $149
and comes in both sizes.
Read on AppleInsider