Lutron's HomeKit-equipped Serena Smart Shades updated to block more light
Lutron has updated its lineup of
HomeKit
-enabled Serena Smart Shades, adding a new architectural honeycomb design and other refinements to increase the amount of light it blocks.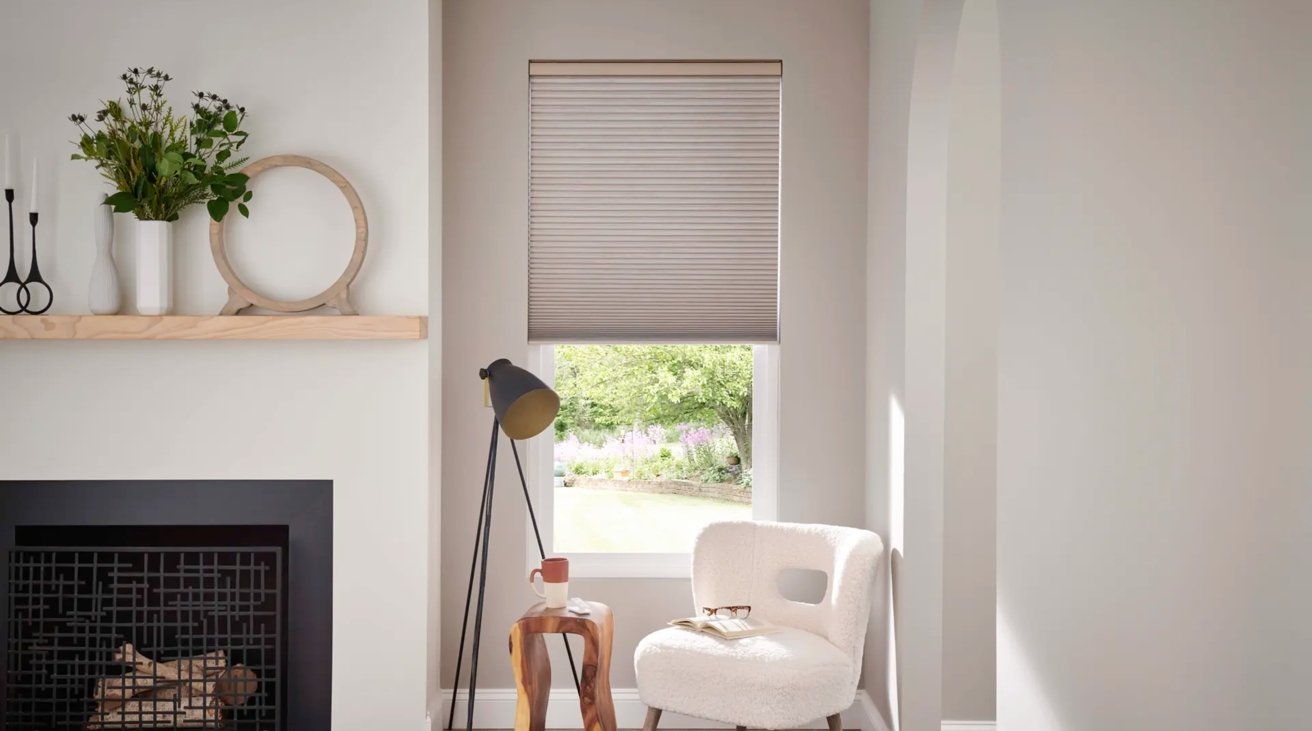 Serena is Lutron's line of smart shades that works with smart home systems like Apple's HomeKit, a product
AppleInsider
previously examined
in a review. For 2022, Lutron has
updated
the product with a number of improvements and a wide array of options.
The design has been changed with new top and bottom bars made from the same material and custom-painted for a clean and coordinated look. The shades themselves are able to be custom-made in widths of up to 96 inches, and up to 104 inches in height.
The shades now use an all-new architectural honeycomb design that updates the classic style. They are also offered in a range of over 40 blackout and light-filtering fabric options, including collections inspired by cities around the world.
The design has also been updated to prevent "light creep," when light peeks through a gap above the shade. A new mounting bracket is now fully integrated with the headrail to minimize spillage, while the mount has been upgraded to aluminum to prevent warping over time.
Updating the shades has reduced the light gap between the shade and the window casing, reducing the space to about an eighth of an inch per side.
As with the previous model, the Serena range works with Apple's HomeKit, as well as other smart home platforms and Lutron's own app. They therefore can be controlled by Siri commands, a smart remote, or through HomeKit automations, such as automatically opening and closing at sunrise and sunset.
The Lutron Serena Smart Shades with architectural honeycomb shades are available through Lutron-qualified professionals in the U.S. and Canada, with shipments set to start in the spring. The shades start from $603 for a 3-foot by 5-foot shade.
Read on AppleInsider