Apple led growing smartphone market in Q4 2021, says Gartner
Research firm Gartner says that 5G created strong demand for the
iPhone
, leading to Apple being the top smartphone seller worldwide at the end of 2021.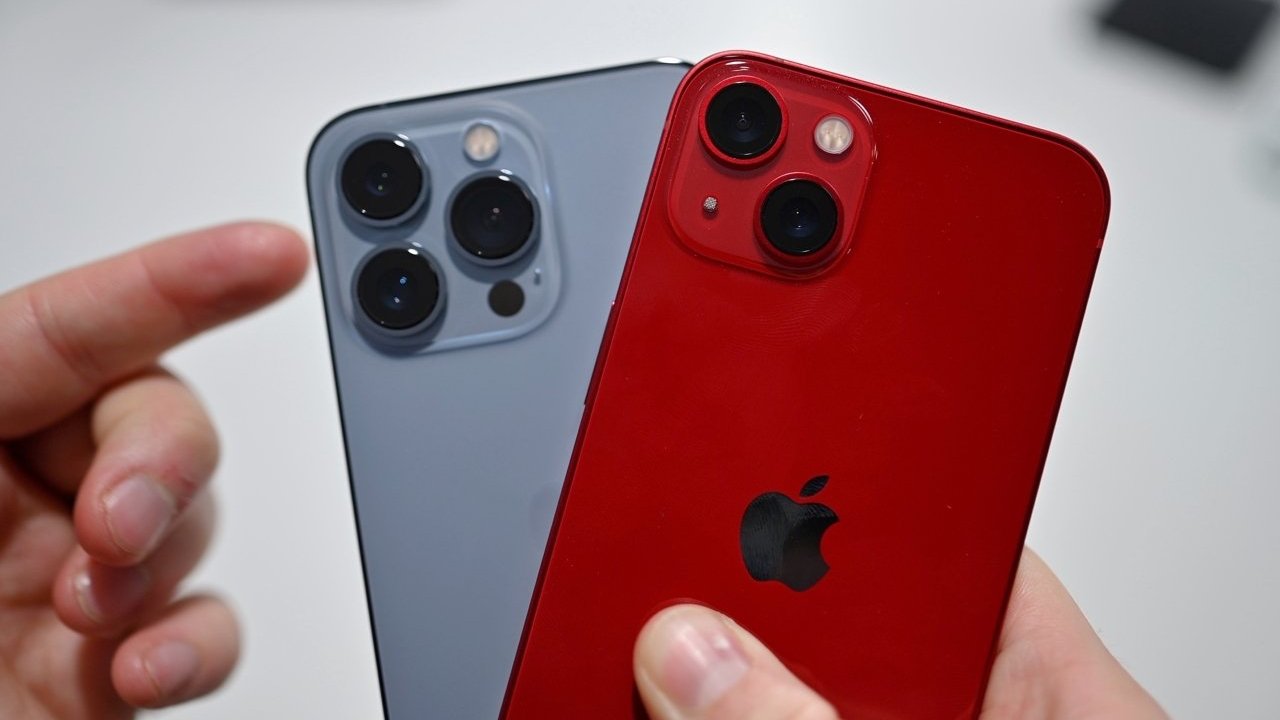 The first half of 2021 saw smartphone sales beginning to recover
after 2020's fall
owing to the coronavirus. However, the second half is when supply shortages began to affect sales.
"An improved consumer outlook, pent up demand from 2020 in large markets, such as India and China, helped drive sales in the first half of the year," said Gartner's Anshul Gupta,
in a statement
. "However, this trend reversed in the second half of the year, even with high demand from consumers."
"[Consequently] out-of-stock situations for popular models and limited inventories pushed out some of the possible sales to 2022," continued the senior research director.
For Q4 2021, Apple retained the top spot with a growth of 3.8% over the same time in 2020. Gartner attributes this to strong demand for 5G.
Samsung came second in the quarter, but reportedly saw an 11% growth since Q4 2020. Across the whole of 2021, Samsung sold the most smartphones at approximately 272 million, compared to apple's around 239 million.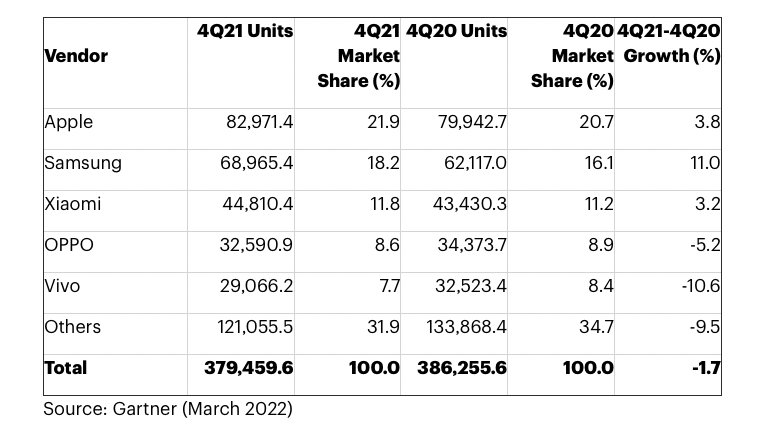 Worldwide Smartphone Sales to End Users by Vendor in Q4 2021, in thousands of units. Source: Gartner
Gartner says that overall, the smartphone market increased 6% in 2021.
Apple does not release specific sales data about the iPhone, so like other firms
such as Counterpoint
, Gartner's estimates are based on its own market research. Consequently, sales figures for Apple devices
can vary between companies
.
Read on AppleInsider