iPhone 14 Pro getting pill & hole punch design in 2022, on all models in 2023
Posted:
in iPhone
edited March 2022
After adopting the signature notch on the iPhone X, Apple is expected to move away from the design with the
iPhone 14 Pro
models, which are rumored to have a front display design with both a pill-shaped and hole-punch cutout.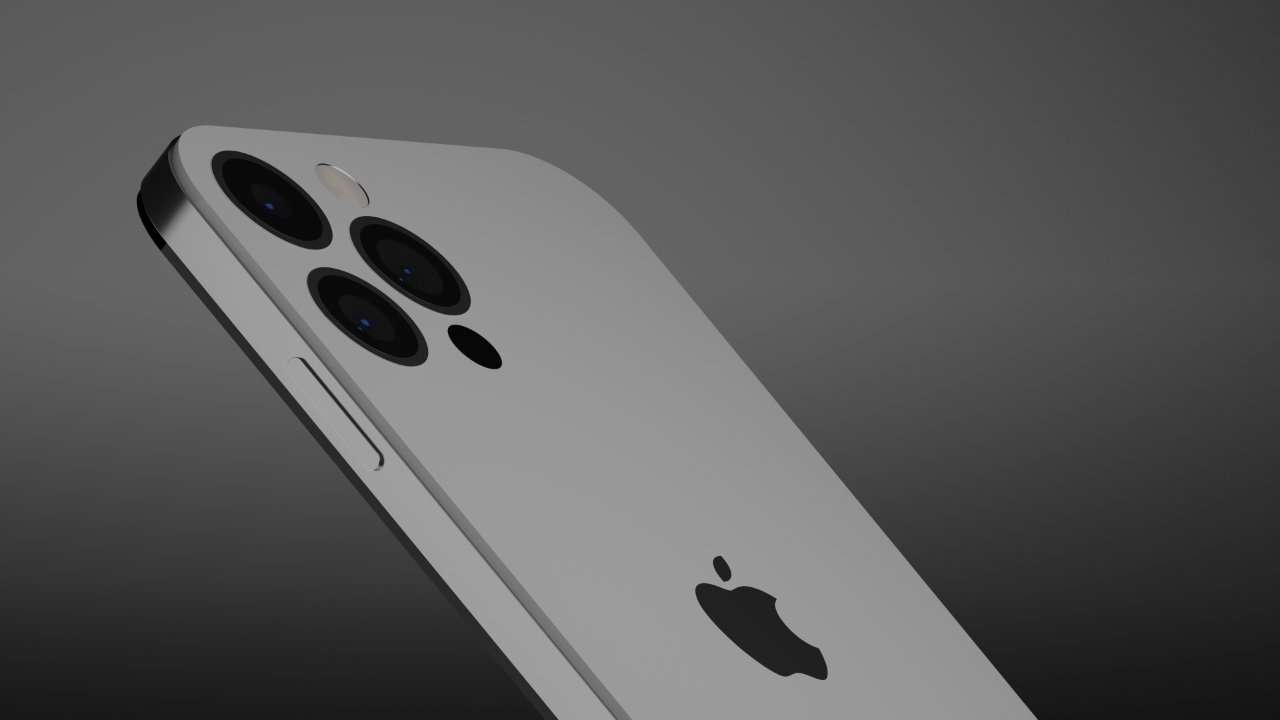 iPhone 14 render
According to analyst Ross Young at Display Supply Chain Consultants, Apple in 2022 is likely to begin moving away from its signature notch to a design that incorporates both a pill-shaped hole for the
Face ID
sensors and a hole-punch for the front-facing camera.
To start, Apple will reportedly use the new design on its iPhone 14 Pro and iPhone 14 Pro Max models in 2022. The lower-tier
iPhone 14
, on the other hand, will continue to use the smaller notch design from the previous
iPhone 13
lineup.
"This will be another instantly recognizable display shape for Apple," Young wrote, adding that "the pill + hole design is nearly as wide as the notch but will certainly save some pixels above the holes."
In 2023, with the iPhone 15 series, DSCC expects Apple to adopt the pill-shape and hole-punch across all four models that year. Additionally, Young added that the pill and hole "may get smaller" in 2023, though it isn't clear how much Apple could reduce it by.
Going forward, the analyst believes that Apple has plans to replace the standard Face ID unit with under-display facial authentication, placing all of the necessary Face ID elements underneath the display without a visible hole on the front.
"This does require panel redesign for Face ID to operate at high accuracy," Young wrote. "Perhaps the most critical area is replacing the conventional Yb/MgAg cathode on top of the OLED stack, which is not very transmissive in IR regions."
Some potential solutions to the issue could be patterning the cathode materials, using a transparent cathode, or leveraging backside laser drilling. Young believes cathode patterning will be the "preferred approach," and he has heard information suggesting that one supplier has been qualified in this approach for mass production.
However, the under-display Face ID isn't likely to be ready to meeting production timing for 2023. Part of the issue could be related to coordination problems between display and sensor teams, with companies telling Young that they don't expect the under-display Face ID to debut in 2023 at all.
This isn't the first time that young has predicted the hole-punch and pill design for an upcoming iPhone. He first made the prediction
back in January
, after previous rumors suggested that Apple could
use one or the other
.
Read on AppleInsider