Apple sold 7 out of the 10 best-selling smartphones worldwide in 2021
New figures say that Apple dominated the chart of all smartphones sold globally in 2021, with versions of the
iPhone
taking the top 5 spots, and more.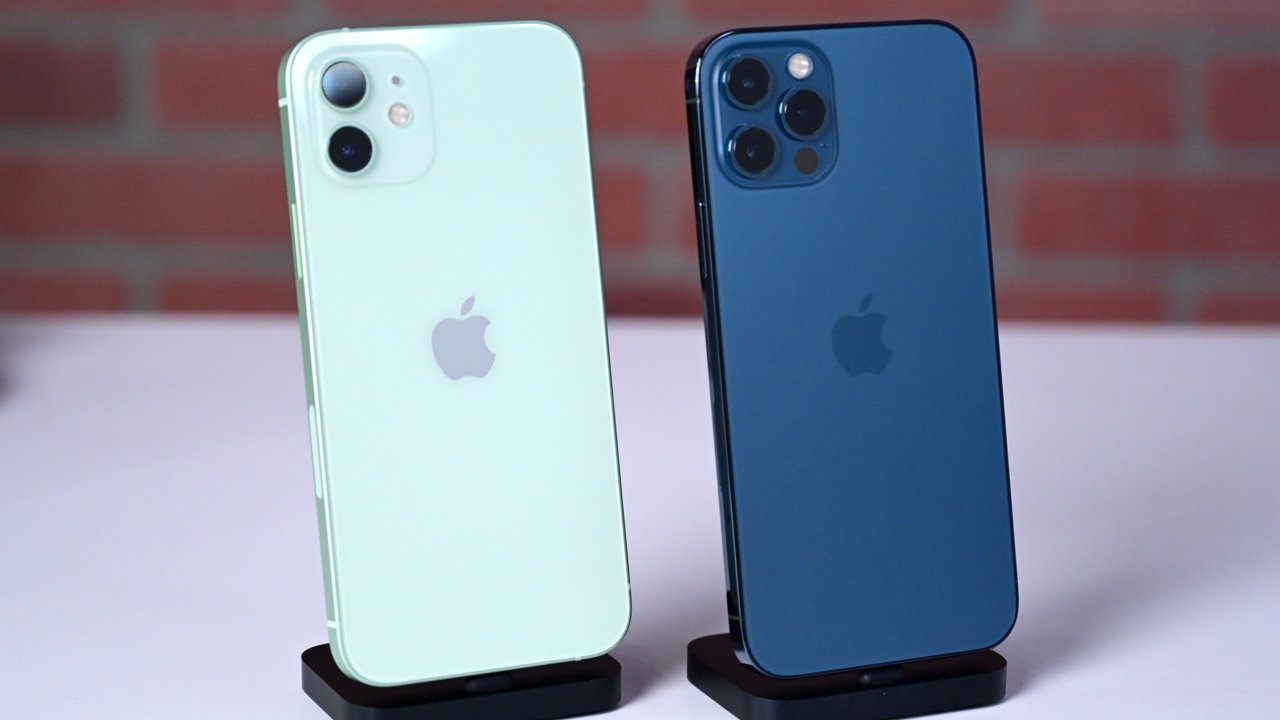 Apple's iPhone has previously been reported to have
dominated the US market
in 2021. Now, though, new estimates say the company has also earned its best-ever results in the worldwide top 10.
According to
Counterpoint
, the top five best-selling smartphones in the world in 2021 were:


iPhone 12


iPhone 12 Pro Max


iPhone 13


iPhone 12 Pro


iPhone 11


The
iPhone 13
took the number 3 spot despite having only been on sale since September 2021. The iPhone 13 Pro Max, released at the same time, managed to be the number 9 top seller.
"The latest iPhone 13 series is performing well," notes Counterpoint
in its report
, "with the iPhone 13 becoming the best-selling model in Q4 2021, followed by the iPhone 13 Pro Max and iPhone 13 Pro."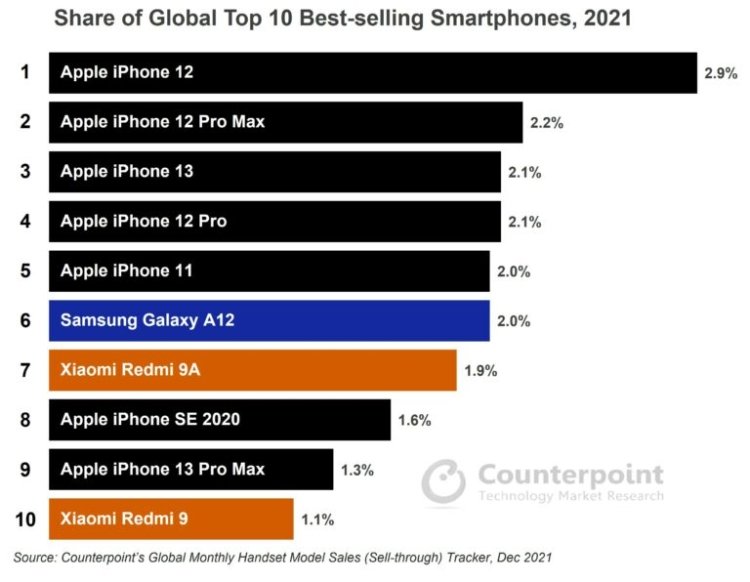 Source: Counterpoint
"Apple secured seven spots in the list, its highest ever," continues Counterpoint. "[Apple's] top three models contributed 41% to Apple's total sales... [and the] pending demand for 5G upgrades by a strong and loyal iOS user base and push from carriers led the iPhone 12 series volumes."
The report also points out that the later than historically normal launch of the iPhone 12 family moved some of the 2020 holiday season demand to the initial months of 2021.
Counterpoint estimates that "the top 10 best-selling smartphone models contributed 19% to the total global smartphone sales in 2021." This compares to 16% in the company's report on 2020.
Samsung's Galaxy A12 was number 6, while Xiaomi had two phones, taking the 7th and 10th places.
The remaining Apple phone to place in the top 10 was the 2020 edition of the
iPhone SE
, which came in at number 8.
Read on AppleInsider