iPhone SE is powerful & accessible with tired design, early reviews say
Apple's third-generation
iPhone SE
has the A15 Bionic, 5G, and Touch ID for $429, and here's what people are saying about it.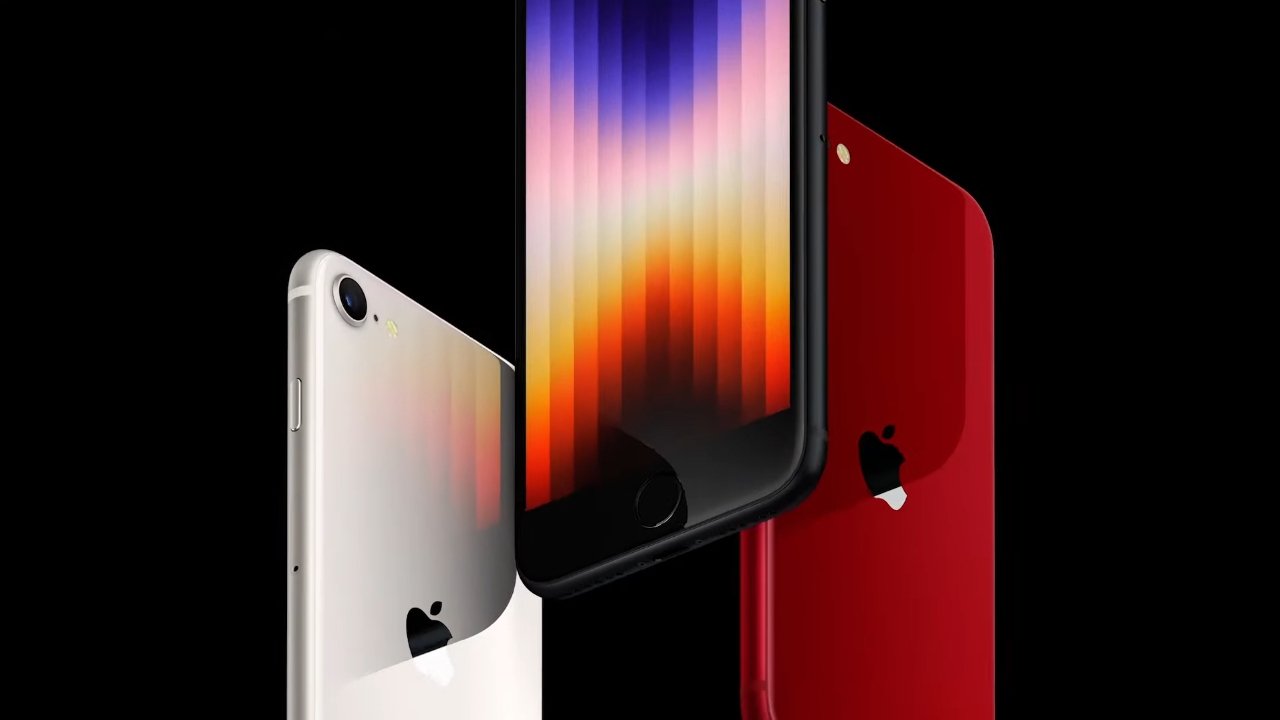 iPhone SE 3 impressions are in
If you look at the new iPhone SE you'll see an identical design to the iPhone 8 released in 2017. Apple does this to keep costs down in its budget
iPhone
by using older, cheaper manufacturing processes and parts.
According to MKBHD
, the A15 Bionic means it will have "world-class" processing and camera, but lacks in design, battery life, and display. He'd prefer Apple try a new design, throw in an ultra-wide camera, and just mix things up like other phones in its price range.
However, others have praised Apple's consistency, with
Forbes
calling it
the "most accessible iPhone for a not insignificant swath of disabled people." The "old" design means consistency, which is valuable for certain cognitive conditions. Also, the low price point means access to
iOS
and its accessibility features by those who need it, rather than having to opt for a more expensive model just to access needed applications.
The Verge
called the
new iPhone SE a "fantastic midrange phone" held back by its "tired design" and 4.7-inch display with large bezels. The powerful processor guarantees years of updates, so
The Verge
says you'll get your money's worth, but the lack of a larger display, OLED, or ProMotion make the "cramped" screen worse. That longevity means its 4.7-inch display will still be around for 2028 and iOS 21, which will feel archaic by that point.
There seems to be universal praise of the performance and camera included in the $429 iPhone SE. Repeating complaints revolve around the aging design and the desire for Apple to move its budget to the iPhone X design language. One major complaint is a lack of night mode for dim photography.
A
review from
Tom's Guide
compares using the 2022 iPhone SE to "taking a trip back in time." There's
Touch ID
instead of
Face ID
and the bezels take up "a lot" of room compared to modern devices. However, the reviewer admitted the device is designed for people who like small phones and are upgrading from older devices like the iPhone 8.
Camera comparisons universally praise the camera quality despite having the same camera hardware built-in. The image signal processor enables new features like Cinematic Mode, Deep Fusion, and now extended dynamic range for 4K video up to 30fps. Video producer Jonathan Morrison shared a music video shot on the new iPhone SE to show off its quality recording capabilities.
The third-generation iPhone SE is
up for pre-order
and ships Friday, March 18. It starts at $429 and ships with the A15, 5G, and a classic design.
Read on AppleInsider