Apple is getting serious about smart rings
Apple is still not making wedding rings that spy on your spouse, but it is continuing to research specific uses of "finger-wearable input assemblies."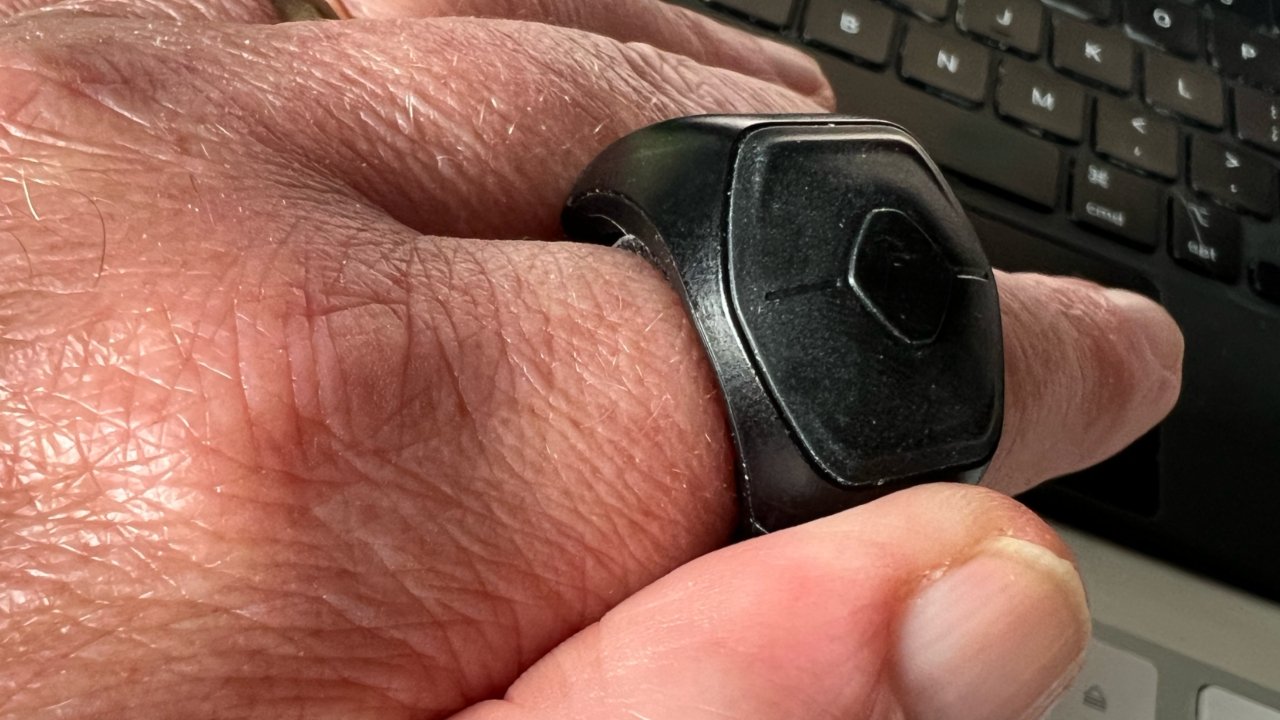 Similar to Genki's Wave for Work, an Apple ring would. have multiple controls
Aside from when a 15-year-old joke about
wedding spy rings
did the rounds recently, there has been little about Apple working on smart rings. Meanwhile, Oura has been
adding heart rate tracking
to its smart rings, and Genki has a
Wave for Work ring
that controls presentations.
Now a newly-revealed patent shows just how detailed Apple's thinking about smart rings has been. "Finger-wearable input assembly for controlling an electronic device," is
concerned as much with
literally how a user's finger might fit into one, as it is what they could use it for.
It also only uses the word "ring," in any context, five times. The phrase "input assembly" is included almost 250 times.
That's because once one finger is wearing the device, the patent's attention is on how it can receive input. And it's because in some configurations, the device the patent proposes is less a ring, more a fingertip unit, with a closed front end.
"When an input assembly is provided with a rear open end...," says the patent, "the input assembly may be translated along a longitudinal axis of a user's wearing finger... between a first position for active functional use by the user... and a second position for passive storage or holding."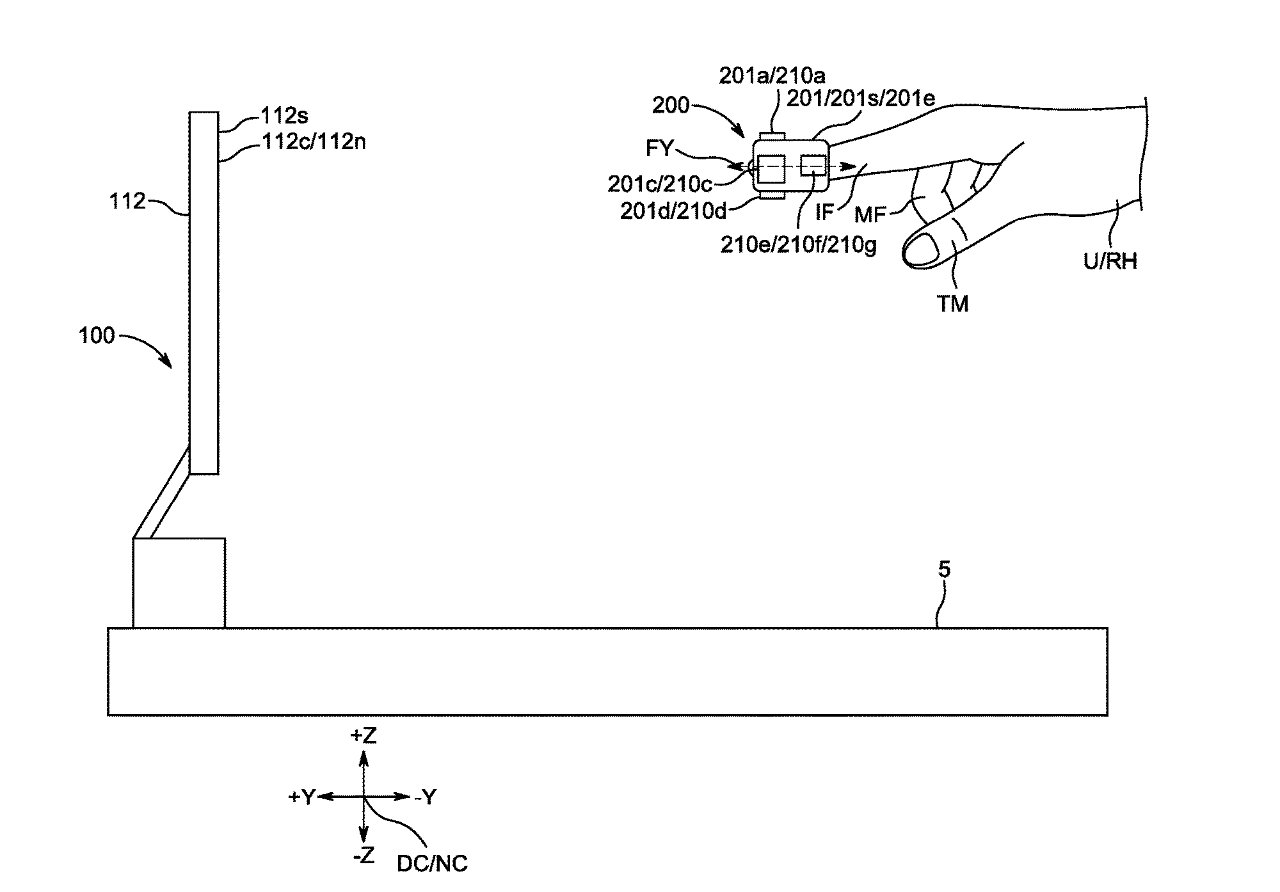 The same patent also covers what you could call fingertip devices instead of rings
Some drawings in the patent show a fingertip device. But most options described have the device at "a position at which the rear open end surrounds the user's wearing finger between the second and third knuckles (e.g., a position where a typical decorative ring may be worn)."
Where there are rings that already work by providing providing physical buttons, Apple believes they are, "often inefficient and/or ineffective and they often limit the ways by which a user may interact with an input assembly to generate particular user control signals."
So what Apple proposes is a ring - sorry, input assembly - that includes ways to detect and respond to both multiple gestures, and multiple fingers.
"As an example," says the patent, "an input assembly for controlling an electronic device may be provided that [receives] a first digit of a user's hand for wearing the input assembly."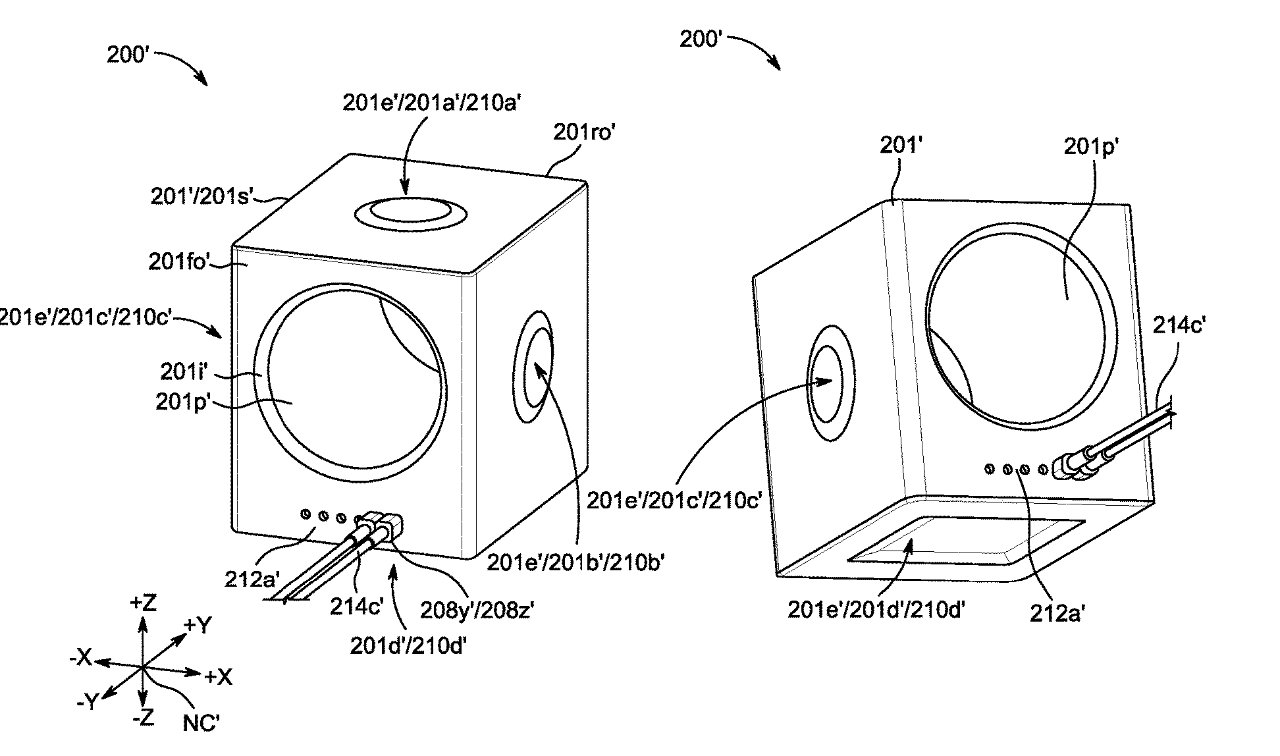 You're not going to see this design on sale at Tiffany's
"[Then it detects] a first touch event by a second digit of the user's hand when the input assembly is worn by the first digit," continues the patent, "[and] a second touch event by a third digit of the user's hand when the input assembly is worn by the first digit."
In other words, once you've got the ring on, there will be controls that respond to some input from your other fingers. For instance, a side button might be reached and tapped by your thumb on that same hand, or you could swipe across a control using a finger of your other hand.
This new patent is
just the latest
in a long list of them, stretching back to its
first smart ring patent in 2015
.
Read on AppleInsider