The Fair Repair Act is headed to the Senate for debate
A bill submitted to the US Senate for consideration seeks to change the current situation of device repairs from tech companies. Here's why you should care about it.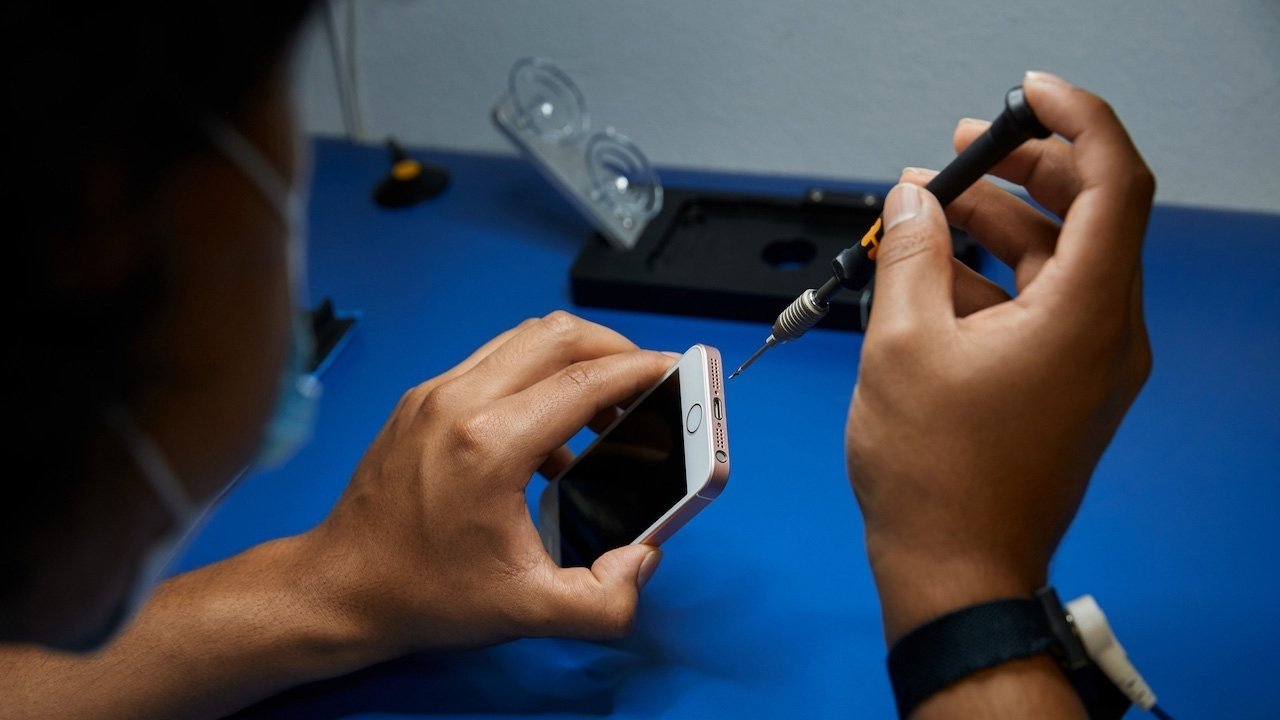 Introduced in the morning of March 16, 2022, the
Fair Repair
Act of 2022 aims to set up an environment for "right to repair." Senators Ray Lujan, Cynthia Lummis, and Ron Wyden have described the bill as "[leveling] the playing field by ensuring that manufacturers do not lock out owners and independent service providers from providing repairs by denying access to parts, tools, and documentation."
The statement adds that, if passed, the Act can "greatly reduce waste, reliance on foreign-manufactured chips, and empower small-businesses and farmers to repair their own equipment."
This is the sentiment proponents of "Right to Repair" have been echoing. In essence, advocates believe that the average consumer should be given access to tools and equipment to perform repairs on their devices.
Manufacturers such as Apple, Google, and Microsoft for the most believe that devices should be repaired exclusively through vetted technicians, however. This trio attempted to block a right-to-repair bill back in May 2021.
Organizations and companies have offered pros and cons to the right-to-repair issue.
In support of Right to Repair
CALPIRG
, a Californian right-to-repair advocacy group, believes time and financial costs of fixing a broken device can
be remedied
by an issue like the Fair Repair Act.
"You may have encountered manufacturer-imposed restrictions on tools and repair parts, which limited your options." The organization noted that it forced consumers into a small set of service options authorized by the manufacturer, and often led to higher repair costs.
They have remarked that over half of respondents as supportive of right-to-repair which includes respondent from all sides of the political spectrum. 95% of respondents became supportive of right-to-repair after the issue was explained to them.
Electronics repair solutions firm
iFixit
believes that right-to-repair is more
environmentally friendly
by minimizing electronic waste.
"We should all be able to fix what we own, and the Fair Repair Act takes a huge step toward a more repairable future." CEO Kyle Wiens stated in response to the Fair Repair Act. "It's good for small independent repair businesses, great for the planet, and even better for people who need their smartphone screens fixed."
The statement by the firm also claims that more than 20% of people would rather repair their phone than buy a new one if repair options were more accessible.
Against Right to Repair
Allowing regular consumers instead of professional repairers employed by the manufacturer increases the risks of bodily harm, argued Apple. In
a statement
to the US House of Representatives, Apple argued that their goal "is to achieve a safe and reliable repair for our customers, whether that repair is done by Apple or a service provider designated by Apple."
The tech giant said it has spent "time and money to make Apple devices incredibly user friendly", all while adding that "they are still complex, very technical machines."
Right-to-repair could not appropriately satisfy performance and safety standards set by Apple, the tech company argued. In the same statement made to Congressmen, Apple asserts that "repairs performed by untrained technicians might not follow proper safety and repair procedures and could result in improper function, product quality issues or safety events."
Apple is now offering
genuine parts
of its own for certain
iPhone
and
Mac
devices.
Google has a similar stance. Since the 2021 efforts blocking introduced bills, Microsoft has promised a supply of parts and repair documents as well, but like Apple's program, it is nascent and not fully launched -- but Microsoft's program is further along than Apple's.
Read on AppleInsider