MobyFox Apple Watch band review: Licensed straps from your favorite brands
MobyFox's ever-expanding lineup of licensed brands makes it a great go-to source of character-driven
Apple Watch
bands from silicone and leather. We check out a leather strap based on Disney's "The Book of Boba Fett."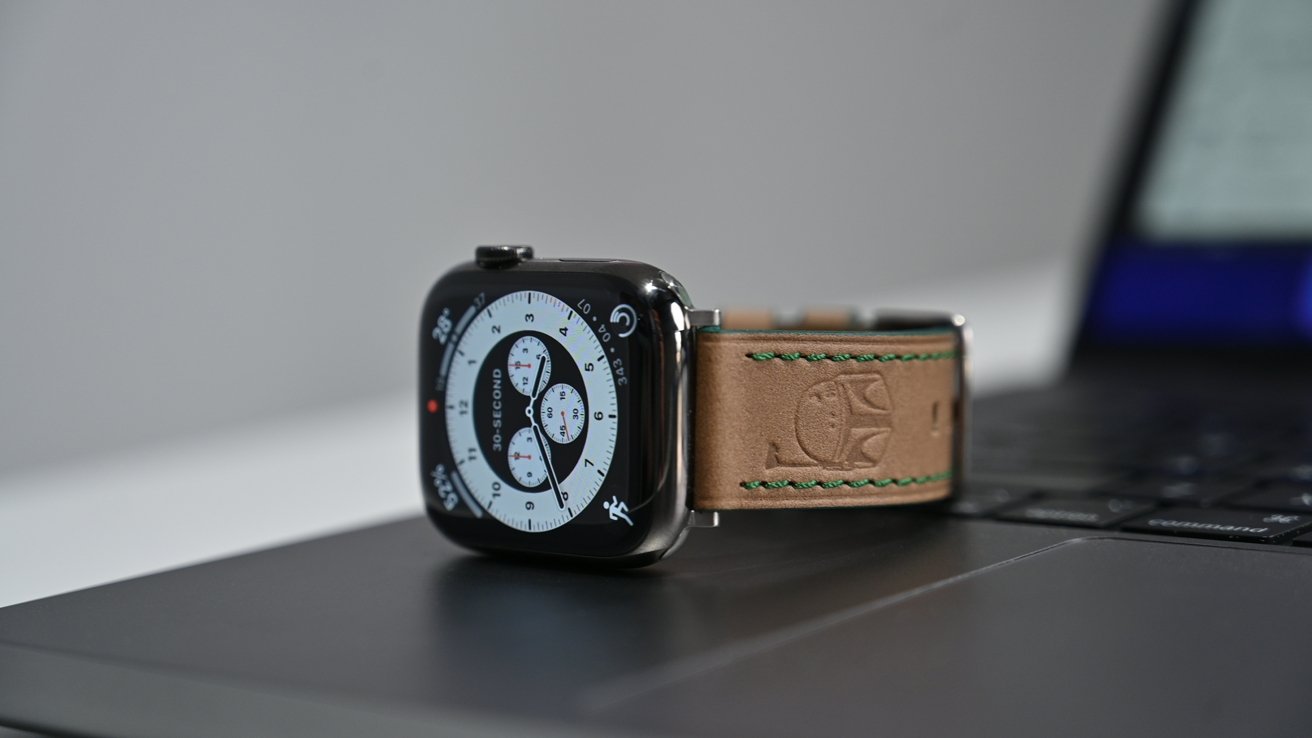 The MobyFox leather band"
The brands that MobyFox has licensed include Star Wars, Harry Potter, Marvel, DC Comics, Rick & Morty, among others. Over time, the list of licensed brands has only grown.
While there are some big names here, it's still a relatively small list. There's a lot of potential for the next great collaboration.
Just as we're publishing this review, MobyFox has launched new bands to coincide with the launch of
The Batman
in theatres. These all-black bands look stunning and match the film's dark motif.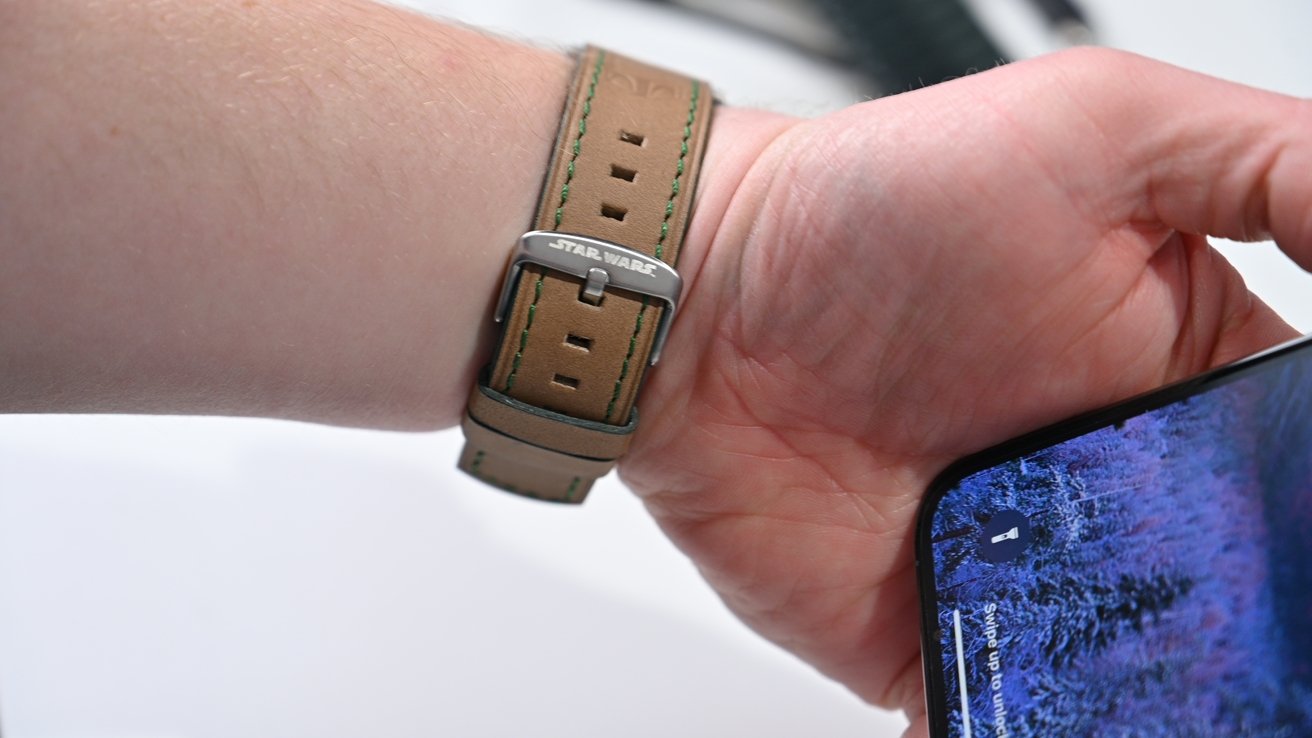 Star Wars logo on the buckle
Boba Fett returns
In our case, we chose one of the many Star Wars bands that MobyFox has available. There is a category dedicated to Star Wars, with bands showing love for Yoda, the rebel alliance, and Princess Leia, plus a range for the current Star Wars shows.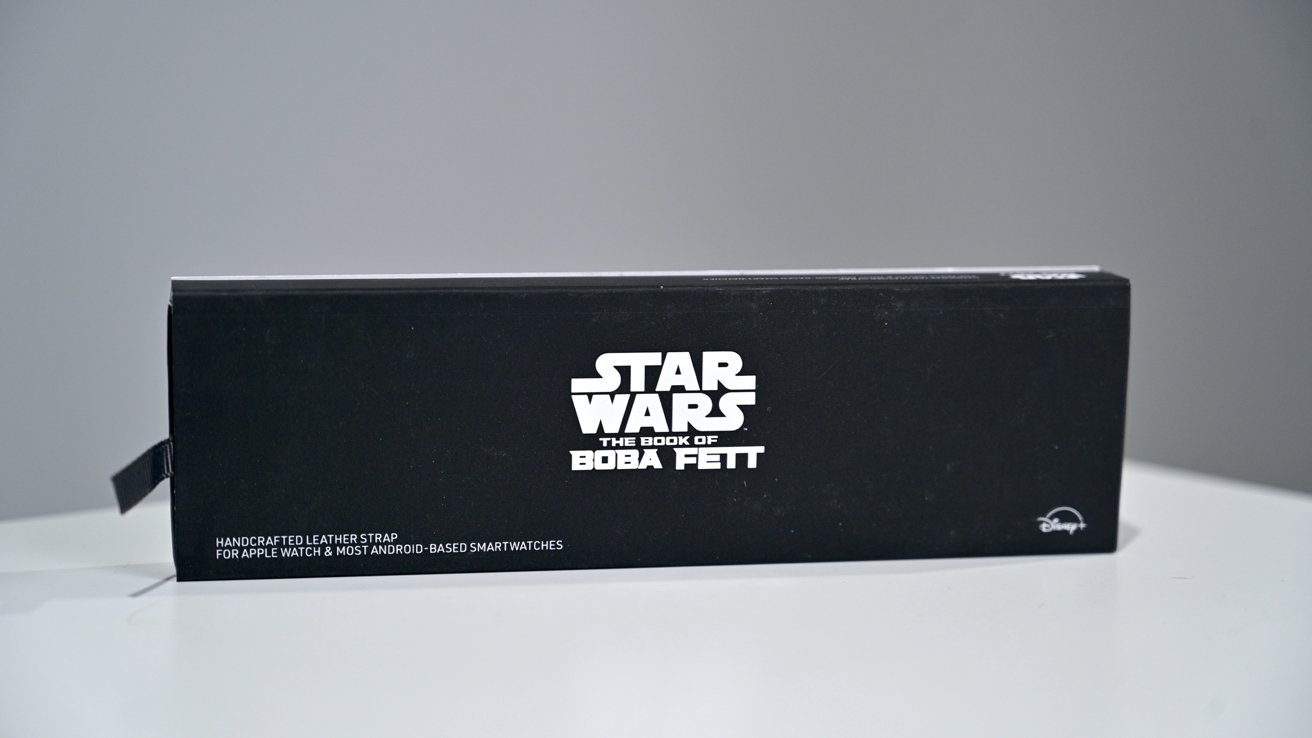 MobyFox box
Both
The Mandelorian
as well as
The Book of Boba Fett
are represented with their own arrays of bands. We chose one of the new bands based on
The Book of Boba Fett
, though those with "Baby Yoda," AKA Grogu, were mighty tempting.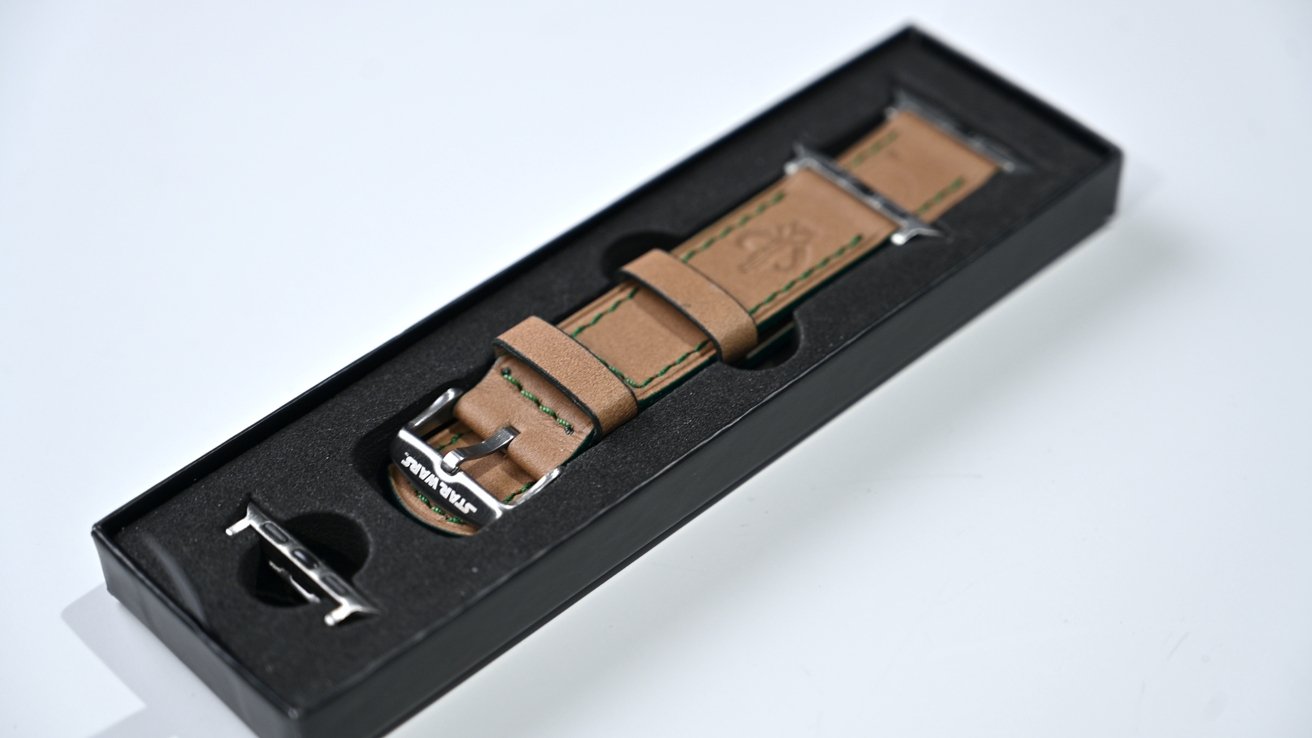 MobyFox band in box
This band is one of MobyFox's leather options. It's made of soft, brown leather with contrasting vivid green stitching around the edges, while the all-metal clasp is cast with a matching Star Wars logo.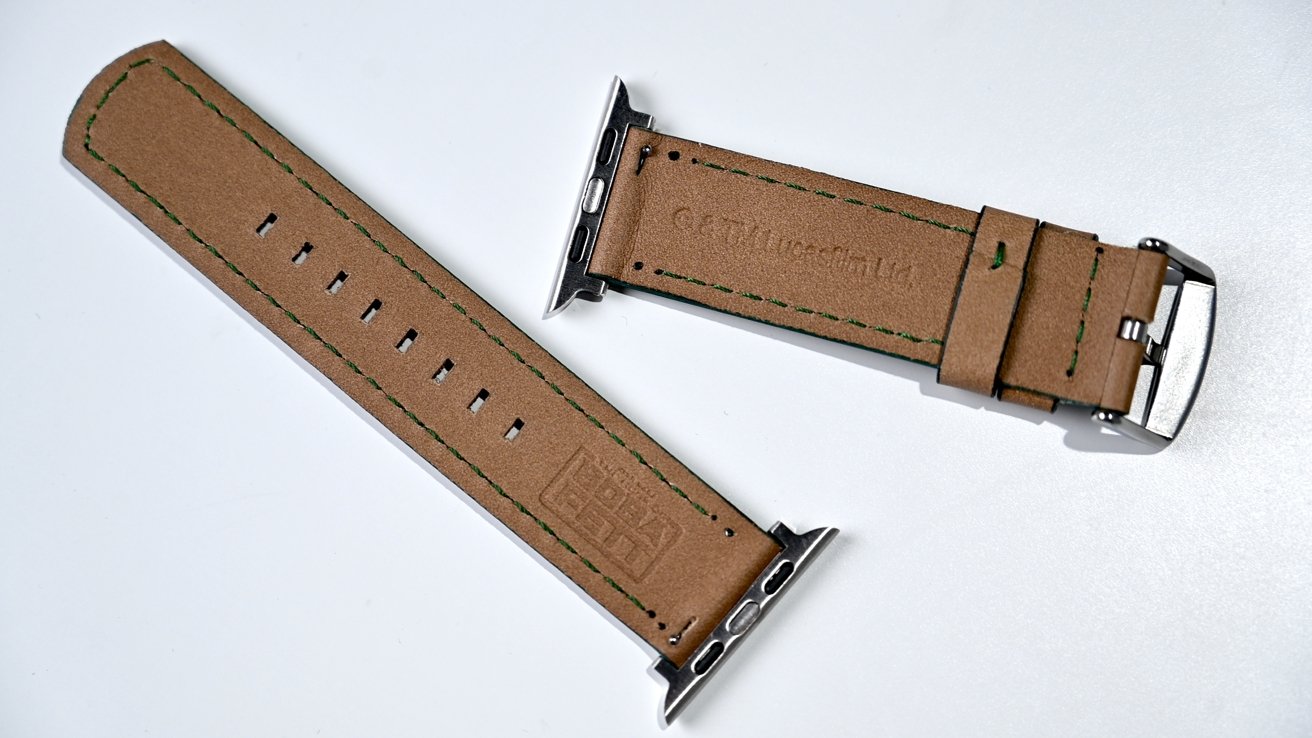 Boba Fett helmet
The UV and sweat-resistant leather has been debossed with Fett's iconic helmet on one side while the other has a Mythosaur skull. The latter are the massive creatures that Mandalorians used to ride before the "Night of a Thousand Tears" for the uninitiated.
On the underside is
The Book of Boba Fett
logo and the Lucas Arts nameplate.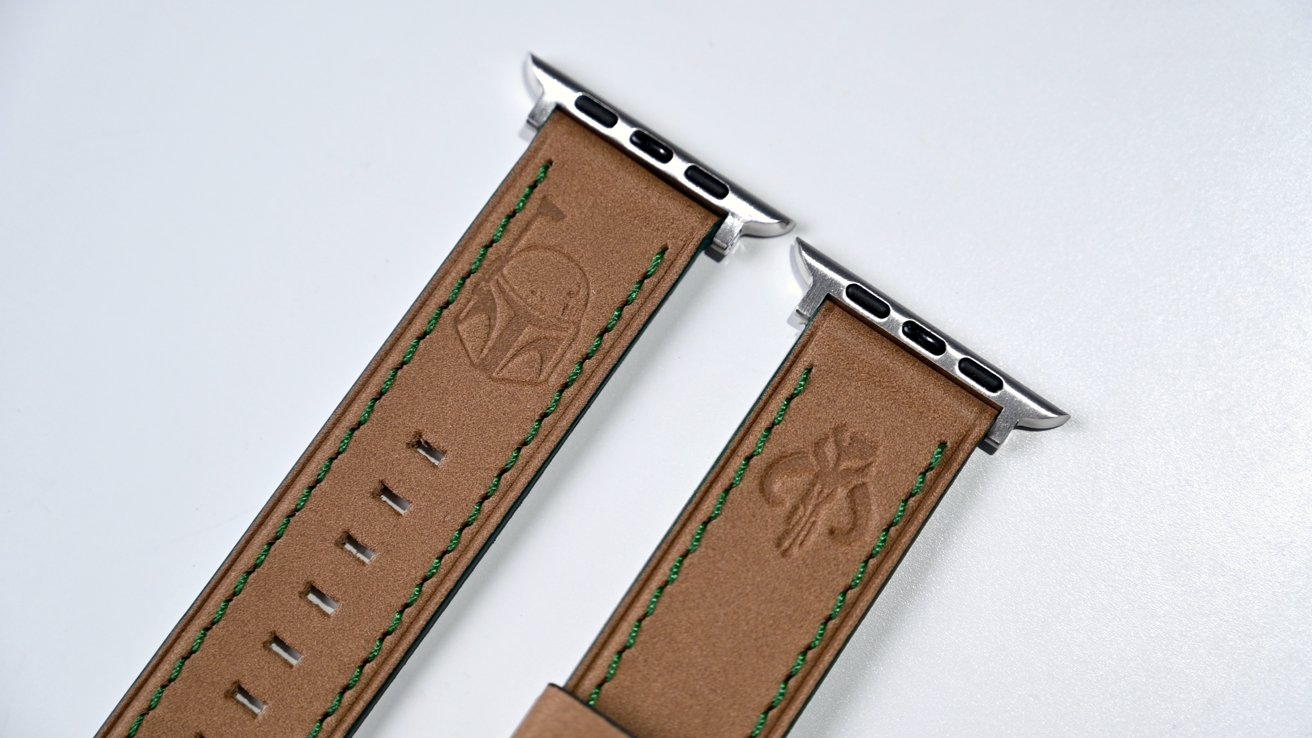 Closeup of the debossed images
Accompanying faces
While plenty of companies offer Apple Watch bands, MobyFox goes beyond by providing a companion app with collections of licensed watch faces. There are dozens of collections of faces to choose from that can be customized with complications and placement.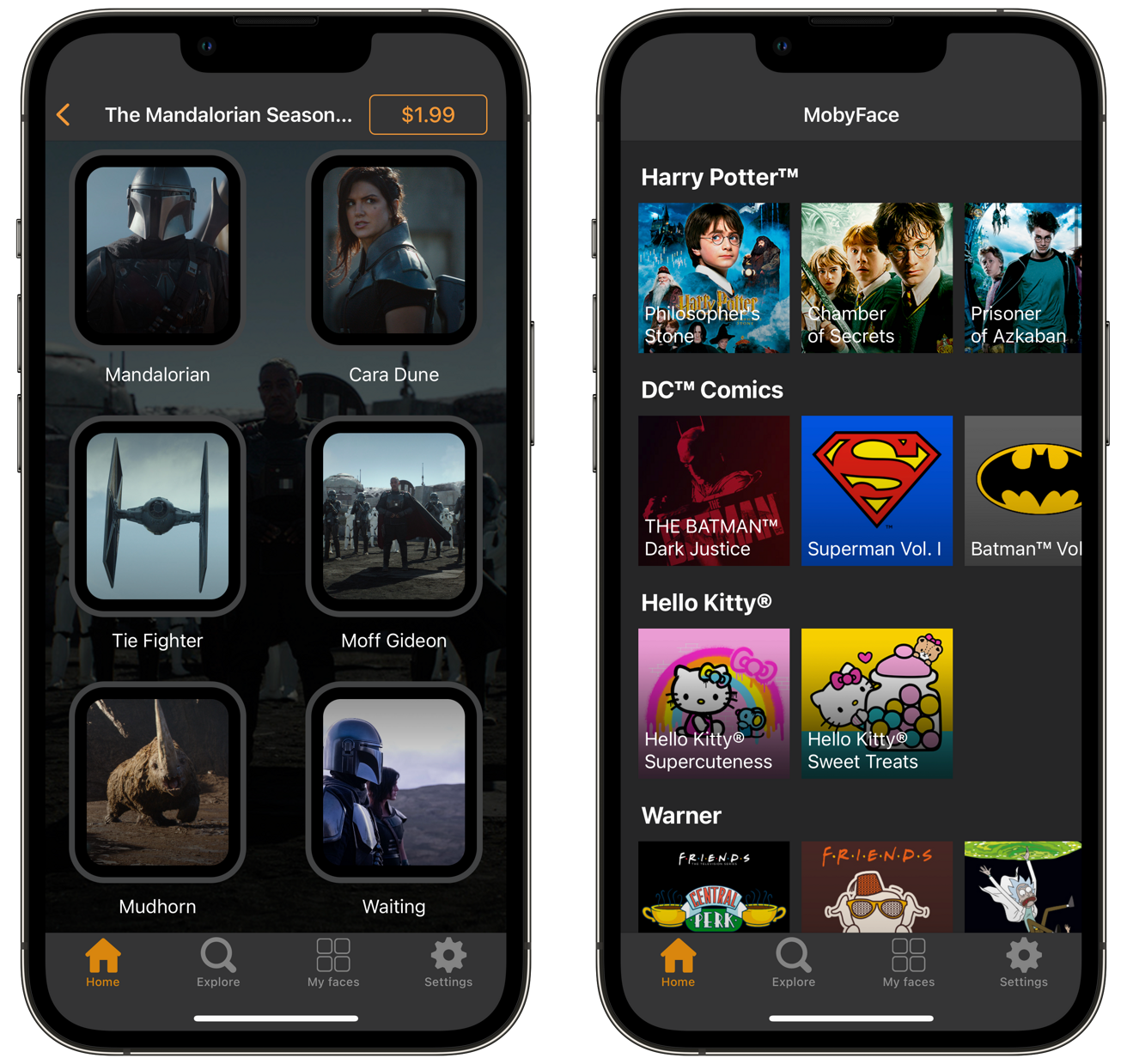 The MobyFace app
You can find the faces in the free MobyFace app available on the
App Store
. Apple doesn't allow third-party watch faces, so what MobyFox actually does is create specifically-sized images for your Apple Watch.
When you find a face you want, you add it to the Photos app. Then it can be set as a background image on your watch with the time overlaid. The Photos watch face also has the option to add a complication.
Our favorite faces were the animated ones, though. These Live Photos will animate each time you lift your wrist.
Some collections of faces do carry an additional charge via in-app purchase. Licensing is expensive, after all.
Should you buy a MobyFox Apple Watch band?
MobyFox doesn't make your traditional bands. The company has devoted its time to landing licensing deals and creating high-quality bands with many brands.
If you wanted to find a simple silicone or leather band, you're better off looking elsewhere.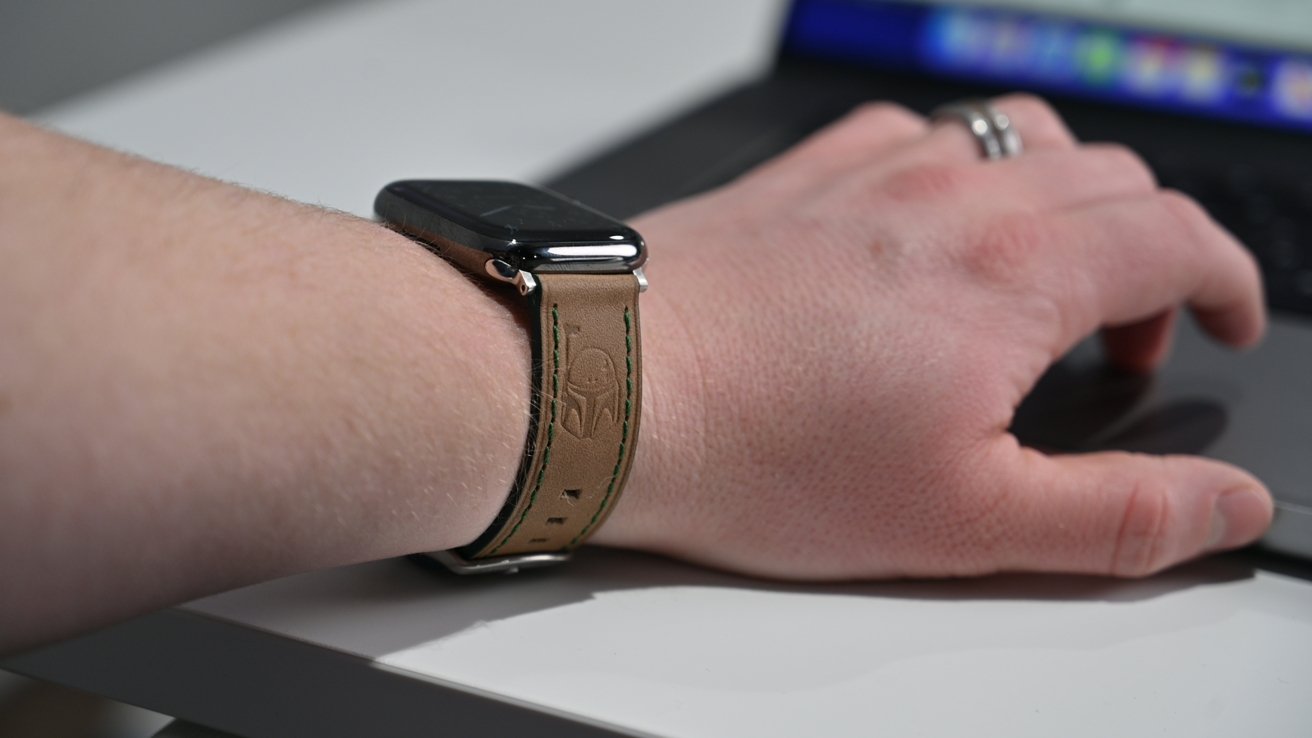 Weaing the MobyFox leather band
One of the easiest ways of deciding whether or not a MobyFox band is right for you is whether or not you connect with any of the partnered brands.
Assuming you do, you'd be happy with what MobyFox creates. Our leather band is very comfortable to wear for long periods, and we appreciate the subtle Star Wars references stamped into it.
It's a great band to wear daily, while still showing love for favorite characters.
Pros
Two sizes of lugs included in the box
All officially licensed from major brands
Wide range of licenses to choose from with new updates frequently
High-quality leather or UV-reistant silicone
Buckle customized to match band
Matching static and animated companion watch faces through MobyFace app
Lugs can easily be removed without tools
Cons
The best styles quickly sell out
Few leather options
Some bands don't offer color choice on the lugs
Rating: 4 out of 5
Where to buy
Pick up the Star Wars band we reviewed for $79.95 or any of the other leather or silicone ones
directly from the MobyFox
website.
Read on AppleInsider